(This page may contain some affiliate links. Please see my disclaimer for more information.)
Last Updated October 23, 2021
Do you want to know how I was able to save $300,000 in 4 years, and how you can too? You shouldn't dismiss this article and immediately assume you can't do it because you don't have a high paying salary like a lawyer.  Let me tell you a little bit about my story so you can understand how I saved $300,000.

My Story Of How I Saved $300,000
I didn't always have a high paying salary, and compared to my friends who have been lawyers for 10+ years like me, I still don't. In fact, in my first two years as a lawyer, I had to live at home with my parents because I was making such little money!
Then one day I decided I wanted to turn my financial state around. Taking a leap of faith, I started my own law practice. I started from being in the ICU to becoming a successful entrepreneur.
I don't say that to brag, I say that to encourage you that you too can turn your financial life around.
When I was finally earning a decent salary, I had a goal of buying a house the following year. I gave myself 1 year to buy a house.  
My time frame was so short because the prices in the area I wanted to live was rising FAST! Therefore, I was afraid of getting priced out of the market. I knew if I wanted to be able to afford anything in my neighborhood I had to start saving aggressively.
My price range for apartments was $350,000-$400,000.  This means I needed to save $70,000-$80,000 if I did not want to pay any private mortgage insurance (commonly called PMI).
Even though I was making a decent income at the time, I still could not afford to save $6,000/month to meet my $70,000 goal within a year.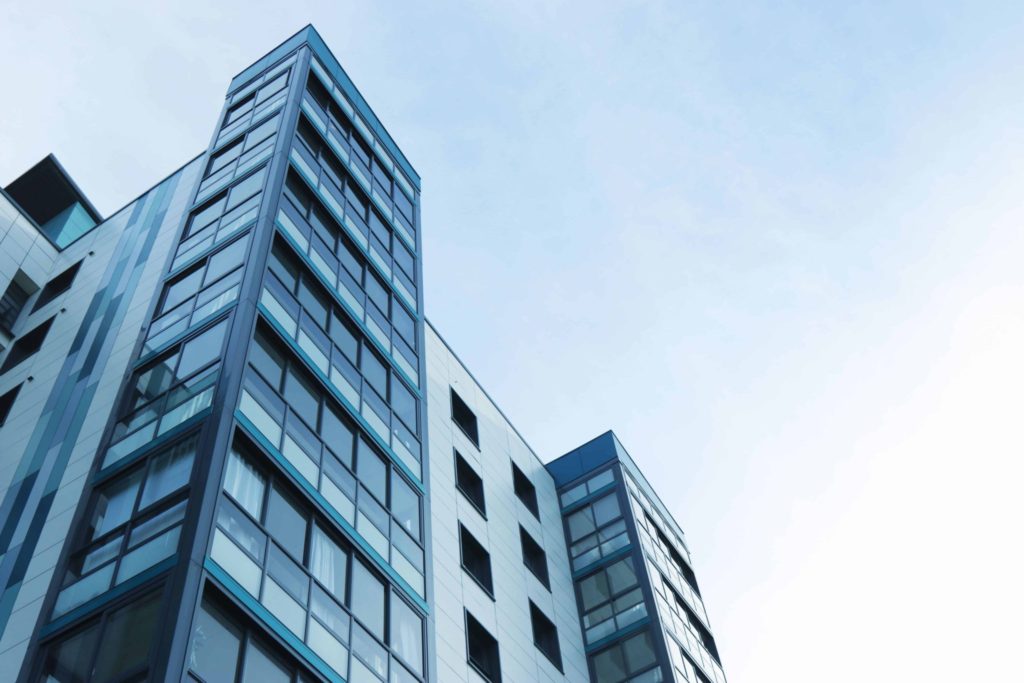 The first thing I had to do was increase my salary—so I got a second job.
For my second job, I would work on various legal projects that would last 1-2 months at a time. Once the project was over, I would take time off to rest, and then do it again.
To cut my living expenses, I moved into my uncle's rental unit of his two-family house in a more affordable neighborhood. My uncle rented his apartment to me for below the market rate since we're family.
By reducing my living expenses, I was able to save a significant portion of my salary and live primarily off of the income I got from my second job. By the end of the year, I was able to save approximately $70,000.
Now that I had my down payment saved, I went into contract on a one-bedroom condo in the downtown area of Brooklyn.
It took me 4 YEARS to close on that property because the building had difficulty obtaining a certificate of occupancy.
I Had Enough Saved For My Condo…But I KEPT Saving
As time passed, and I waited to close on my condo, I continued to save aggressively.

At first, I continued to save to make sure I had enough money for the closing costs, and any furniture or updates I wanted to make to the property. But as time passed, and I had enough saved to buy my condo, I continued to save to build wealth.
While I was waiting to close on my downtown condo, I continued to save on average $70,000 every year. After 4 years I had approximately $280,000 in savings.
How I Turned $280,000 Into $300,000 WITHOUT Saving Anymore Of My Money
Some of you may be wondering, "How did she turn $280,000 into $300,000?"
During the time I was waiting to close on my condo, I was also investing my money. I kept my first $100,000 in a savings account and invested the rest as I continued to save.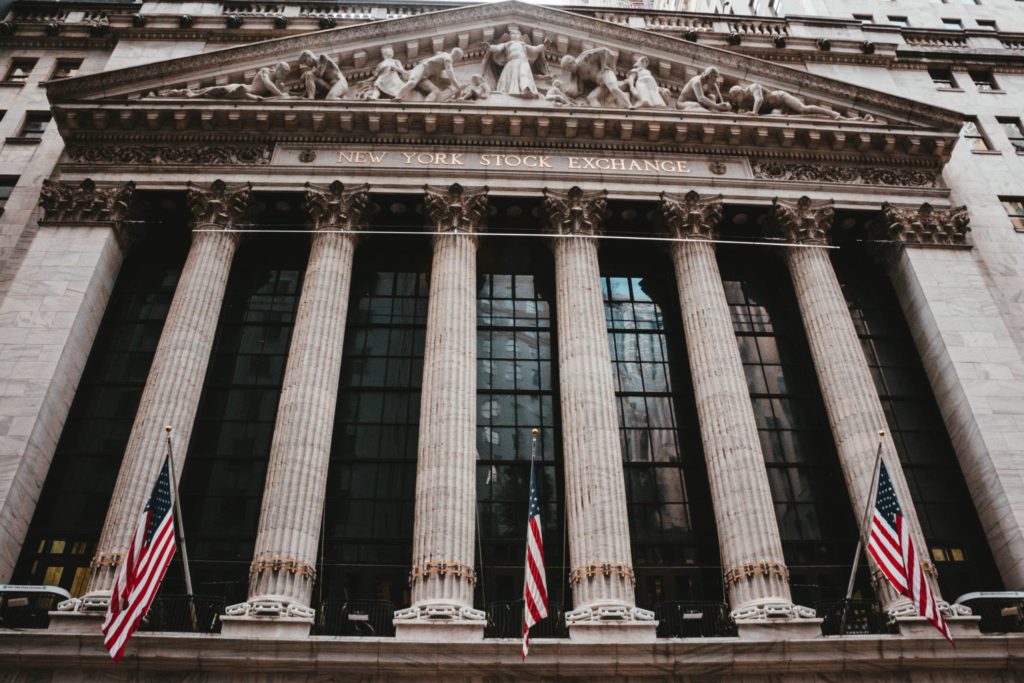 I kept my first $100,000 in savings because I did not want to risk losing any of my down payment money. Over a span of 3 years, I had a realized gain of approximately $20,000 on my investments.
So that's how I saved $300,000 in 4 years.
My 5-Step Formula To Save $300,000 FAST!
1. Make A Savings Plan
The first thing you need to do is take action and make a savings plan. You absolutely NEED a budget. 
There is no way I would've been able to save so much money if I was not monitoring my spending and where my money was going.
If you're just starting out, you can download this FREE Monthly Budget Worksheet. 
However, if you want to get serious with your savings and need something a little more sophisticated, you can get my Monthly Budget Template.  This is the template I actually used to save $300,000 and it is the same template I use to this date.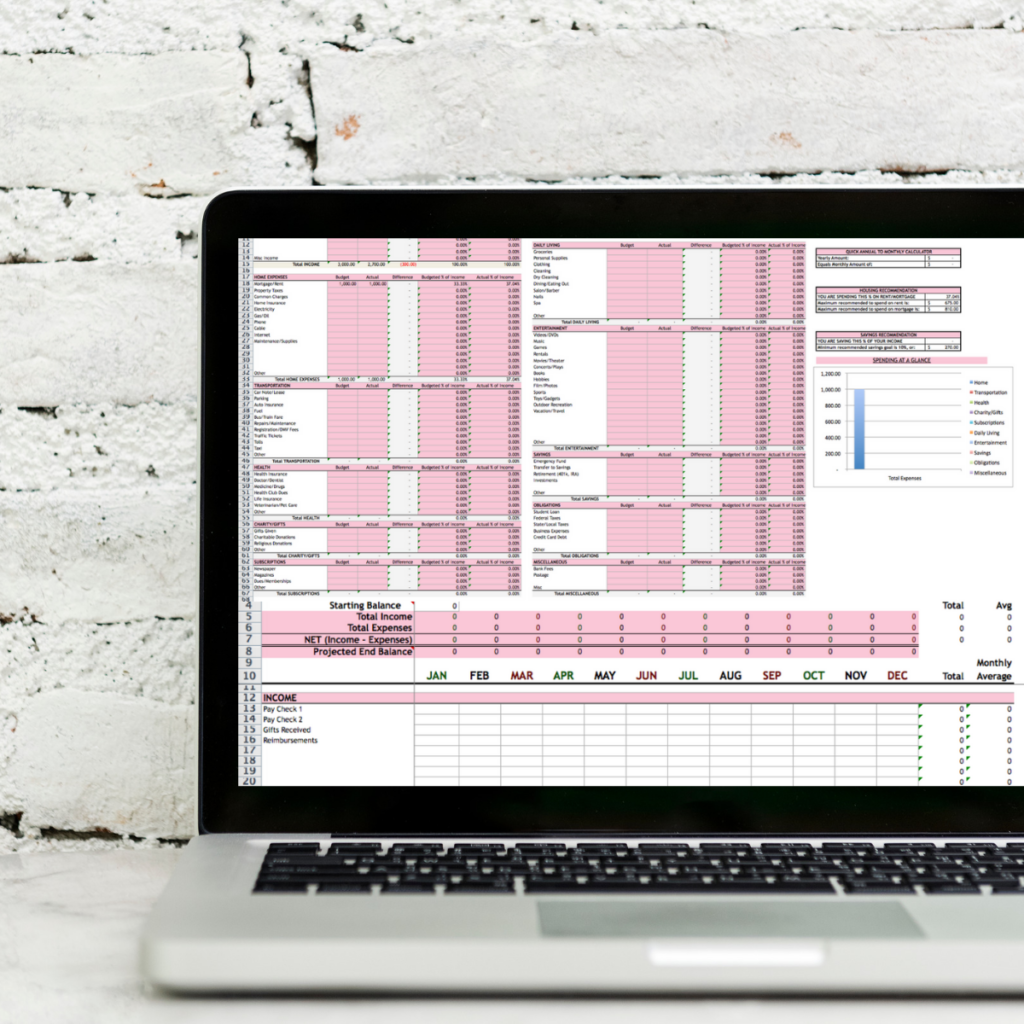 Another option is you can try my Personal Finance Binder. I've been using these worksheets in conjunction with my spreadsheets.
This option is great if you like to write things down and see them on paper (you can also write on a digital copy by using a note taking app). It's over 55 pages worth of printables to help you manage your money.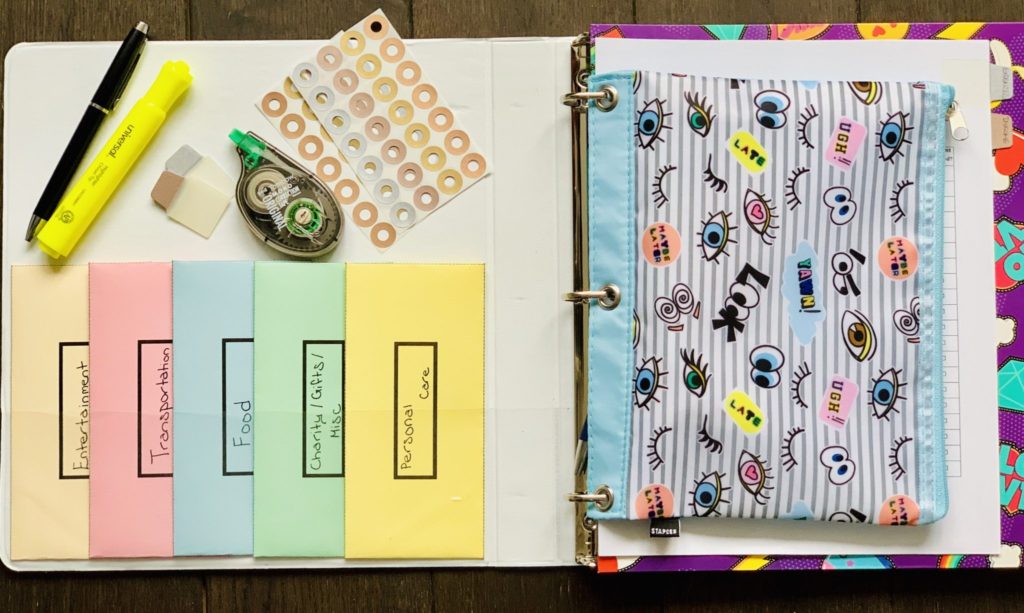 You will love this Personal Finance Binder because it helps keep your money organized and you can see everything in one place. You can use the Personal Finance Binder as a replacement to the budget spreadsheets or together as I do.
I have a lot of friends that make well over six-figures and they still live paycheck-to-paycheck.  And we all know of people who win the lottery or rich celebrities that go broke. 
It does not matter how much money you earn if you're not tracking your spending.
Related Article: How I Use My Monthly and Yearly Household Budget Spreadsheet
2. Increase Your Income
In order to save a significant amount of money in a short period of time, you need to make a decent salary.  Therefore, if you're not paid well, you need to increase your income.
The way I increased my income was I got a second job.  However, there are so many other ways you can make more money.  For example, you can increase your income by:
Making more money in your current job;
Moving to a company that may offer more room for advancement;
Finding a part-time job;
Starting a side hustle or part-time business; or
Establishing passive income.
So, find a way you can increase your income today.
3. Reduce Your Expenses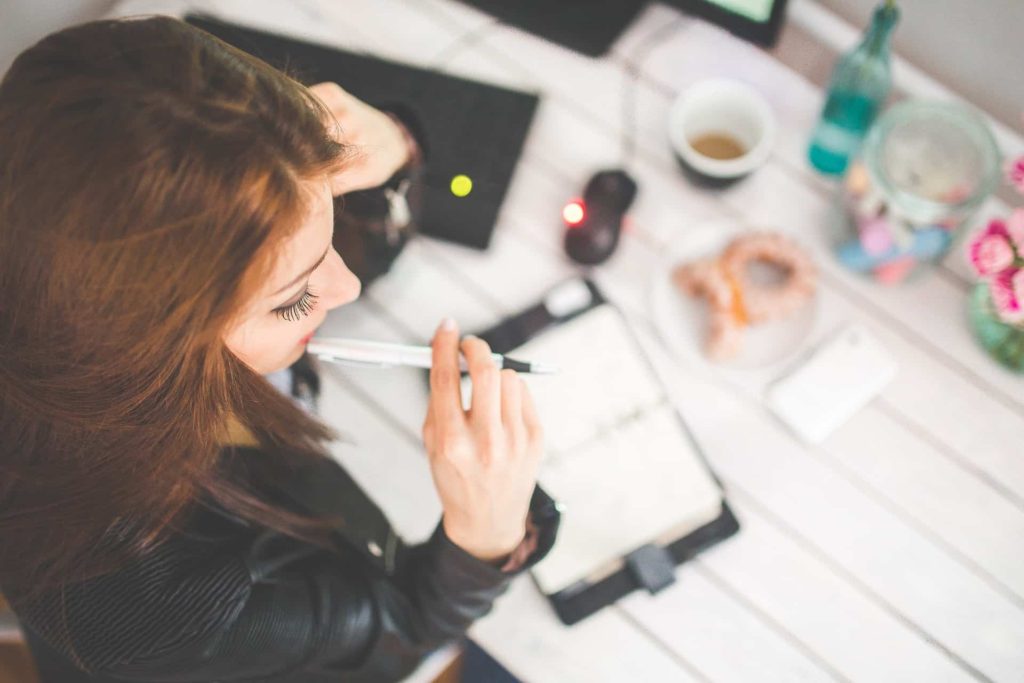 It is vital for you to reduce your expenses if you want to save a lot of money in a short period of time. 
By increasing your income and reducing your expenses, you will turbocharge your savings rate. I saved $300,000 by using this strategy.
I significantly reduced my expenses by living with my uncle.  This was a sacrifice I was willing to make because I had a savings goal in mind.
Another easy way I would save money on my smaller expenses is by using online coupons and rebate sites to save money any time I shopped or shopped online.
Two great websites I use are Ebates and Ibotta. If you don't have an account, sign up right now! It is literally FREE money.
When you sign up right now and purchase something you will get a $30 bonus from Ebates and $10 from Ibotta.
You can also use services like BillShark to negotiate lower prices on your monthly bills because it saves you time, money, and hassle.
4. Save Aggressively 
You have to save aggressively if you want to make major progress in a short period of time. You cannot save only 10% of your income and expect to be able to have incredible results like I did.  

Start by trying to save at least 30% of your income—but ideally, you want to save 50% or more. During this time when I saved $300,000, I was saving over 60% of my income by reducing my expenses and increasing my income.
 5. Invest Your Money 
This is crucial if you want to grow your money quickly. You cannot only save your money to create wealth, you HAVE to invest your money. 
In fact, saving money alone is counterproductive to achieving financial freedom because of inflation. Inflation is the rate at which the general prices of goods and services rise, and as a result, the purchasing power of money falls.
In the United States, the historical average rate of inflation is approximately 3%.
If you are only saving your money, and not investing it, your money is actually eroding every year. This is because the cost of living is increasing faster than any rate of return offered to you by a bank.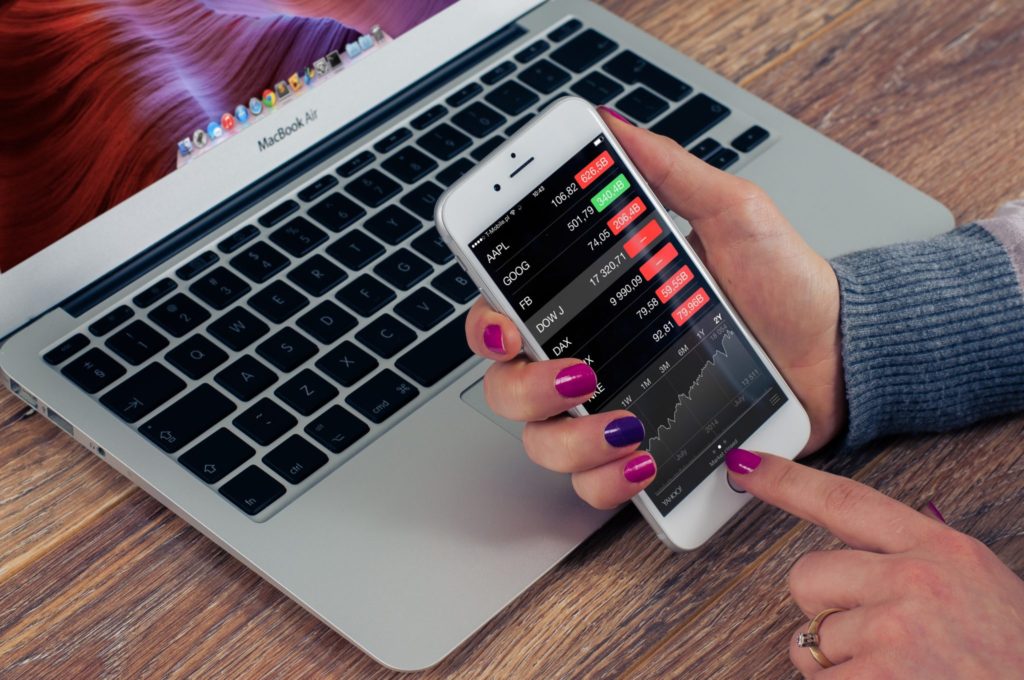 There are so many ways you can invest your money. Some ways include investing in stocks, bonds, real estate, and/or a business. You want to invest in things that produce income and increase in value.
I personally use Robinhood.com to purchase individual stocks. I like this website and app because you can buy and sell stocks for free—there are no commissions or fees. Most other brokerage firms charge at least $4.95 fee per trade, and some have hidden fees.
Sign up today and you and I can get a free stock like Apple, Ford, or Sprint. With Robinhood you also don't need a minimum account balance, so you can get started right away.
If you are new to investing and really have no clue what stocks to choose, I would recommend using a robo-advisor. A robo-advisor is an online automated advisor. They will invest your money for you based on your specific goals using computer algorithms.
Since robo-advisors are cheaper than what you would pay a human financial advisor, it is a great low-cost option for investing. A great option to use if you're just getting started is Acorns.
I recommend Acorns for beginners because of its round-up feature. The way it works is you link your checking accounts and credit cards to Acorns and they will round every transaction up to the nearest dollar and invest it.
So let's say you spent $9.17 at lunch. Acorns will round up that transaction to $10 and invest the $0.83. All your spare change starts to add up and before you know it you're saving and investing. This is perfect for the person who also has trouble saving.
Investing my money was so important in contributing to how I saved $300,000. You can read my detailed article "Acorns vs. Robinhood: Which Is Best?" if you want to learn more about both investment platforms.

Summary
In summary, I saved $300,000 in 4 years by: 1) sticking to my budget, 2) increasing my income, 3) reducing my expenses, 4) saving aggressively, and 5) investing my money. Start now and you can achieve incredible results just like I did. 
Related Articles:
If you enjoyed the article, please Pin it and share it with your friends!