(This page may contain some affiliate links. Please see my disclaimer for more information.)
Are you ready to get your finances under control? If so, it's so important you try not to make these 5 common mistakes. These mistakes can end up costing you more money in the long run, or slow down the progress towards your financial goals. Find out 5 top financial mistakes to avoid when starting your financial journey.


Top Financial Mistakes To Avoid
Not Having A Budget Or Spending Plan
The first and biggest of the top financial mistakes to avoid is not having a budget.  Your budget or spending plan is the absolute most important step you need to take when getting control of your finances.
No matter where you are financially, a budget will most likely improve your financial situation. If you're just getting started, you can use this FREE Monthly Budget Printable to start budgeting today.
Not Calculating Your Net Worth
Knowing your net worth is extremely important when starting your financial journey. By calculating your net worth first, you can see where your starting point is.

Identifying where your starting point is will allow you to understand how far you need to go to achieve your financial goal. If you know how far you need to go, you can make a better plan on how to achieve those goals.
In addition, knowing where you started lets you see if you have made any progress towards your goals. Calculate your net worth now, and recalculate it once or twice a year to check your progress. There's nothing more motivating than seeing the progress you are making towards your financial goals.
Calculating your net worth is a simple formula. Subtract your liabilities from your assets (what you OWN – what you OWE). You can find out your net worth quickly and easily with my FREE Net Worth Worksheet found in my Resource Library.
Don't feel discouraged if you currently have a negative net worth. I also started with a negative net worth, and I was able to grow my net worth every year. Seeing my net worth grow is what kept me motivated to keep going. If I can do it, you can do it!
Not Getting Educated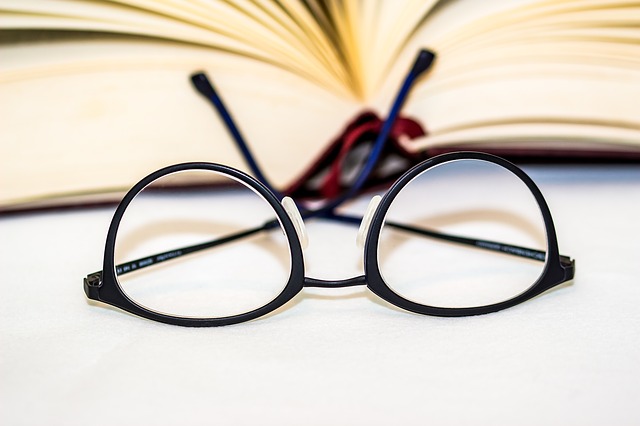 Getting and staying educated about your personal finances is so important. You probably already see the value in getting educated, because you're reading my blog right now. The way I get educated is by reading books and blogs, and listening to audio books and podcasts.
Books
Some of my favorite personal finance books I think you should read are:

This book by Suze Orman addresses financial problems for young people who may need help to dealing with finance issues and making a financial plan for the first time.
This book by Dave Ramsey is a complete guide to saving fund, saving for a rainy day, paying off your debt and reaching financial prosperity in your life. He is a big proponent of paying off ALL debt (yes, including mortgages) and debt free living.
This book by Robert T. Kiyosaki will leave you thinking differently about money and how you earn it.  This book was a game changer for me! It is definitely an investment classic and a book I have kept on my shelf and re-read many times.
Millions have read this book by George S. Clason. It discusses the keys to success when managing your money and financial advice told through ancient parables.
This book by David Bach will make you understand how much of your money goes to waste through the well-known "Latte Factor." This book will help you identify where you unconsciously waste money and how those little expenses can add up to a huge financial loss. It will also show you how automation is the easiest and most effective way to build wealth.
This book by Thomas J. Stanley and William D. Danko identifies seven common traits of those who have accumulated wealth.
Most of the truly wealthy in this country don't live in Beverly Hills or on Park Avenue-they live next door. They also don't drive a fancy car or buy designer clothes. It shows that anyone can be a millionaire if you live below your means and invest well.
Since I think you should read, and read often, sign up for the FREE Kindle Reading App. Most books I've purchased are cheaper if you buy the Kindle version of it, instead of the paper version. You don't need a Kindle E-Reader to access Kindle books. The Kindle app is available for iPhone, iPod Touch, Android, Windows Phone, Blackberry, Android Tablet, and iPad.
Also consider signing up for a Kindle Unlimited Plan. It's a subscription plan that gives you unlimited reading from over 1 million eBooks, and unlimited listening to thousands of audiobooks.
Most of the books I just recommended are free to read if you have a Kindle Unlimited Plan, or at a much lower cost. You can try it out for FREE your first month and see if it is valuable to you. If you don't like, just cancel your subscription.
I have personally read 6 all of these books, so I highly recommend them.

Audiobooks

If you don't have the time or don't like to read, consider listening to audiobooks or podcasts. I listen to audiobooks and podcasts when I'm commuting to work or when I don't have the time to sit down and read.
Try audible and get 2 FREE audiobooks. The first month is FREE and after that you pay a monthly subscription fee. With audible you get:
1 audiobook and 2 Audible Originals each month.

Exclusive audio-guided fitness programs.

Roll over any unused credits for up to 5 months.

Easy exchanges—swap any audiobook you don't love.

Cancel anytime, your audiobooks are yours to keep.

So give audible a try, and if you don't like it you can cancel and still get to keep your two free books!
Podcasts

I also love GirlTalkwithFo blog and podcast. Fo Alexander is a millennial personal finance expert who paid off nearly $47K in debt in less than 6 months! She created a personal finance platform to teach women how to dump debt, build bank, and create the life they want.
I love listening to Fo's podcast because I feel like I can relate more to her. She regularly has experts on her podcast to address financial topics ranging from getting out of debt to estate planning.
My favorite personal finance podcast is Money Girl. Laura Adams really breaks down information and makes it easy to understand. She's been podcasting for over 10 years and has well over 500 episodes you can listen to. At this point, she has most likely already covered any money question you currently have.
Blogs

Since you are reading this post, you already know about DollarsPlusSense.com. But let me tell you a little more about myself. I went from being in the ICU to becoming a successful lawyer and entrepreneur. You can learn more about my inspirational story HERE.
You can START HERE if you're new to Dollars Plus Sense. Finally, check out my FREE Resource Library where I have a lot more books, podcasts, and other recommendations to help you get more educated about your money.  You can also find free printables, worksheets, and money-saving tips in my library.
As I mentioned before, I love the GirlTalkwithFo blog. Through her different online platforms, Fo shares daily personal finance tips to help women begin to take control of their finances and, ultimately, their lives. 
I really love her #DumpYourDebt challenge. It is a community of women who are currently paying off over $5.5M in debt. If you need help getting out of debt, you can check out the #DumpYourDebt challenge HERE.

Rachel, a mom with two children under two, was able to put $70,000 towards paying off a $320,000 debt and cash flowed the birth of her two children. I was drawn to Rachel's blog because I can relate to her. Like Rachel, I too started my financial journey with a monster 6-figure debt (that was not tied to my mortgage).
At Budget with Rachel, Rachel writes about budget mastering, debt conquering and expense planning to end financial stress. She simplifies financial organization and planning. Rachel's mission is to teach women the skills to become financially confident and live the life they want.
I love Rachel's blog because she has a TON of content to help you get more educated about your finances. You can learn more about Rachel's amazing story HERE. And with over 1 million monthly views, be sure to follow her on Pinterest.
Not Being Organized

If you are not organized you are probably losing and spending more money than you need to. By not being organized you're prone to higher interest rates, late fees, spending more money, and even fraud.
If you don't know what's going on with your finances, you almost certainly spend thoughtlessly. You often don't look for the best deals because you're doing last minute shopping and don't have time to shop around.
Sometimes you might forget to pay your bills on time, which result in late fees and higher interest rates. You may even become a victim of fraud because you weren't aware someone hacked into your accounts.
It is extremely important to be organized to make sure you're getting the best use of your money.
Not Checking Your Progress Regularly
Finally, the last of the top financial mistakes to avoid is not checking your progress regularly. I think it's very important to check your progress regularly during your financial journey.
Checking your progress allows you to see if you are moving at the pace you planned, or if you need to make some adjustments. Checking your progress will also will keep you motivated when you see progress is being made.
Remember, people who identify their goals and work towards them usually accomplish their goals and accomplish them quicker. So, make sure to periodically check your financial progress.


Summary
Let's quickly go over the 5 top financial mistakes to avoid. First, if you want to get your finances under control make sure you have a budget or spending plan. Calculate your net worth so you know where you're starting on your financial journey. Always read and try to learn more about personal finance. Finally, try to be organized and check your progress regularly. If you avoid these mistakes you will save more money in the long run, and speed up your progress towards your financial goals.
Related Articles:

If you want to remember this article, post it to your favorite Pinterest board.