(This page may contain some affiliate links. Please see my disclaimer for more information.)
Looking for some great ways to save money every month? If you want to be financially free, you need to embrace frugality. In this article, I put together 101 ways you can save money and reduce your spending. Not all of these tips may apply to you. Just go through the list and find as many options that do apply to you and use them.

101 Ways To Save Money
Sign Up For Cash Back Websites
There are a few cash back websites I like to use when purchasing things online. In general, the way these cash back websites work is you go to the cash back website and search the store you want to buy from online. Then click on that store. You are then redirected to that merchant's website and you can shop as normal with your credit card, debit card or gift card.
You can use coupon codes and the site functions exactly as if you had not come through cash back website. After you complete your order, you will get cash back.
My two favorite cash back websites to use are: Ebates.com and Ibotta.com.
Ebates.com is best for general online shopping. Every quarter they will send you a check or you can get paid through PayPal. When you sign up right now and purchase something through eBates you will get a $10.00 gift card and can choose from a few different stores.
I have gotten over $1,200 in cash back since being a member. Of course you can earn a lot more depending on the stores you like to shop at and how much you spend. 
Ibotta.com can be used for online purchases, but it is the best for in-store purchases as well. You get paid via PayPal, Venmo, or you can buy a gift card with your earnings. If you sign up right now, you will get a $10 welcome bonus after your first purchase.
I normally check each site to see who is offering the best cash back for the particular merchant I'm looking to buy from. Keep in mind each website is a little different and one might be better than the other depending where you're shopping. I then choose whichever site is offering the highest cash back at the time.

Cut Cable
In 2012, I got rid of my cable. I use a ROKU box to stream movies and television shows from Netflix and Hulu. However, you might be able to stream movies without a ROKU box if you have a smart TV.
Another popular streaming services besides Netflix and Hulu is Amazon Prime Video. I recently learned about this service and I'm currently using their FREE Trial.
If you love premium channels like HBO, STARZ, and Showtime (like me) you can subscribe directly to them and stream online without a cable subscription. If you sign up for Amazon Prime Video, you can also add premium channels if you wish. So try Amazon Prime Video for FREE and see if you like it.
Insulate Your Home
Insulating your home will save you money on heating and cooling costs. Additional insulation can pay for itself within a year or two, and then save you money every year after.
In addition, be sure to eliminate any drafts, as insulation will not stop that. Cover drafty windows with plastic in the winter because they can be a huge source of heat loss. I like to use this insulation kit and heavy curtains in the winter.
Use Reusable Water Bottles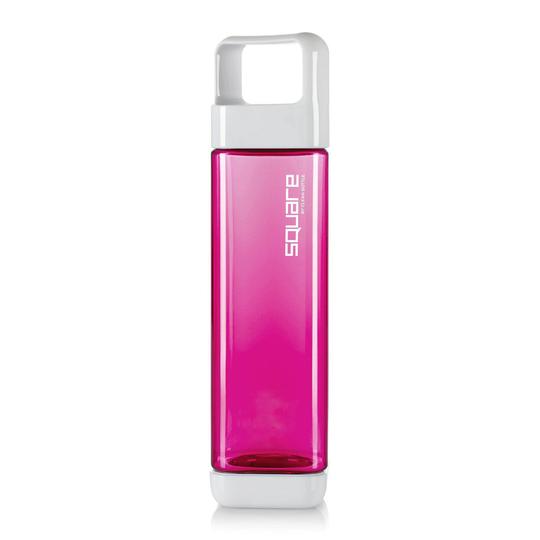 Instead of buying bottled water at the grocery store or supermarket, buy a water filter instead and use reusable water bottles. I personally use this Zero filter pitcher and this square water bottle. I love this square water bottle because the bottom is removable and it makes washing it easier.
Reduce Investment Fees
It's really important to pay attention to fees when investing your money. You want to limit your fees as much as possible to maximize the amount of return you get.
I personally use Robinhood.com to purchase individual stocks. This website is great because you can buy and sell stocks for free—there are no commissions or fees. Most other brokerage firms charge at least $4.95 fee per trade, and some have hidden fees.
Sign up today and you and I can get a free stock like Apple, Ford, or Sprint. With Robinhood you also don't need a minimum account balance, so you can get started right away.
If you're not comfortable picking your own stocks, I recommend using a passive approach by investing with a robo-advisor. A robo-advisor is an online automated advisor. It will invest your money for you based on your specific goals using computer algorithms.
*Bonus Tip: Start tracking your all your investments in one place with Personal Capital. I've used it for years, and it even comes with a recently added free retirement checkup calculator.
Use Your Library Card
I love books and try to read every day. You might as well put your tax dollars to use, and borrow books from the library. I love borrowing eBooks over regular books, because when the loan expires, it's automatically checked back in and you never accrue any late fees.
Amazon makes it easy to get eBooks from a library directly onto your reader through the free kindle app. You don't need a Kindle E-Reader to access Kindle books. The Kindle app is available for iPhone, iPod Touch, Android, Windows Phone, Blackberry, Android Tablet, and iPad.
Make Homemade Gifts
One of my favorite ways to save money is to make homemade gifts. Sometimes making a homemade gift can be a cheaper alternative. For example, I made this scrapbook for my friend's 36th birthday (pictured below) for about $35.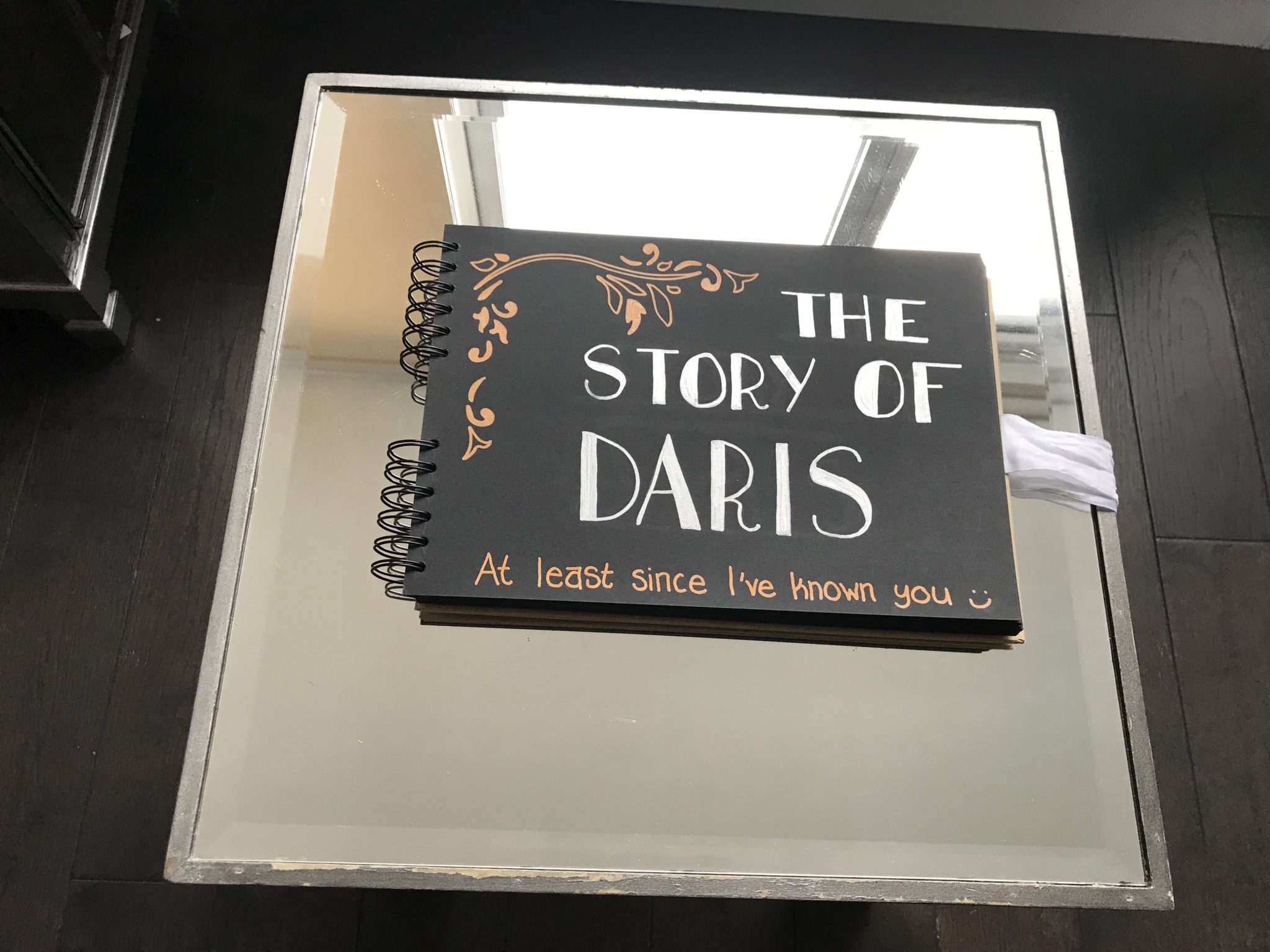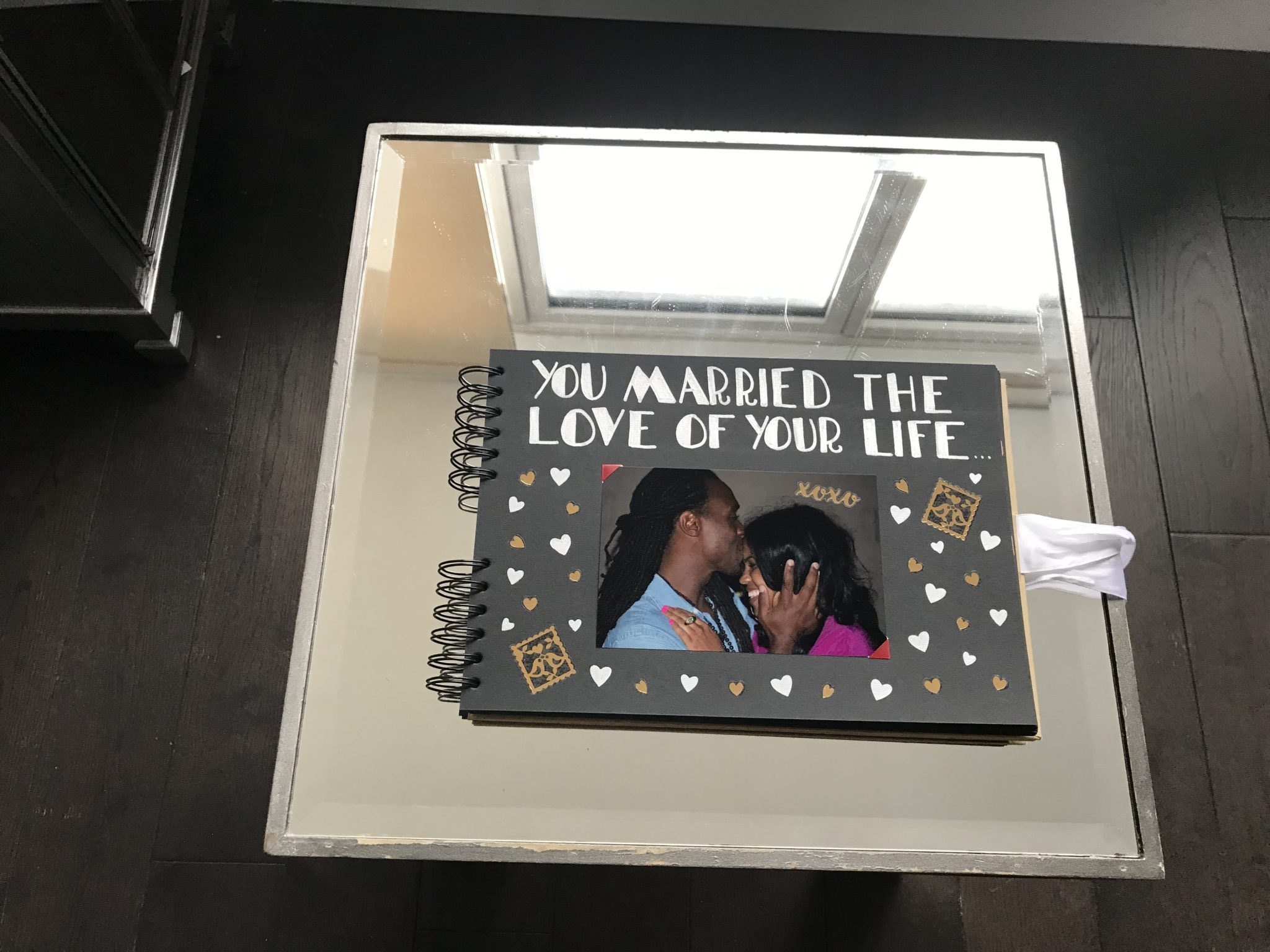 You don't have to be incredibly talented or artistic—because most of the time it's the thought that counts. No matter how small the gift may be, it shows a little thoughtfulness to those you care most about—not to mention being easier on the wallet.
Change Air Filter Regularly
Keeping your HVAC filters clean is important for maintaining your home's air quality. It also saves money by keeping your system running efficiently. Again, I like to save money by buying my filters in bulk. You can find 6 packs on Amazon for a fraction of the costs in stores, just search for the right dimensions and specs.
Cook More
Instead of going out to dinner, try cooking dinner at home more often. If you're not a great cook, consider using a service like Home Chef or Blue Apron. 
I've personally used these services before and highly recommend it. They provide easy to follow recipes, and the meals come out tasting delicious. It gives you just the right amount of ingredients that you need, so there's no wasted food.
If you're interested in trying it, you can save $60 off your first 3 boxes of Blue Apron with my affiliate link. You can also save $30 off your first order at Home Chef with my affiliate link.
Get A Smart Thermostat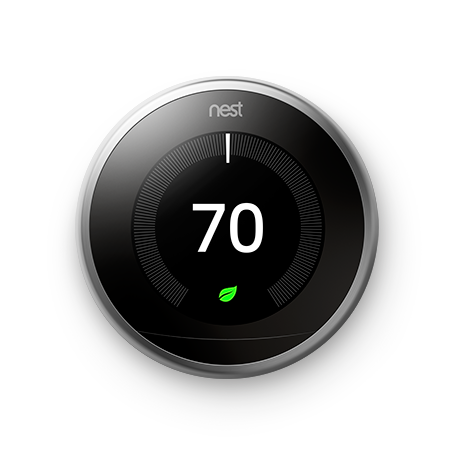 Getting a smart thermostat has made a huge difference in my electric bill and one of the best ways to save money. I recommend investing in a smart thermostat because it can be accessed remotely. This is especially helpful if you forget to turn off, raise, or lower your thermostat settings before leaving. No one wants to wind up heating/cooling an empty home.
I personally have a Nest thermostat. It is great because it is programmable and self-learning—meaning it learns your daily routines without you having to do anything.
Another great feature on the Nest thermostat is you can lock it to prevent anyone from adjusting the temperature. I find this very helpful when I do short term rentals and I am responsible for paying the electric bill. By locking my thermostat it prevents my guests from abusing the use of the heating or cooling system. This is probably also very useful if you have children that are not energy conscious.
Meal Plan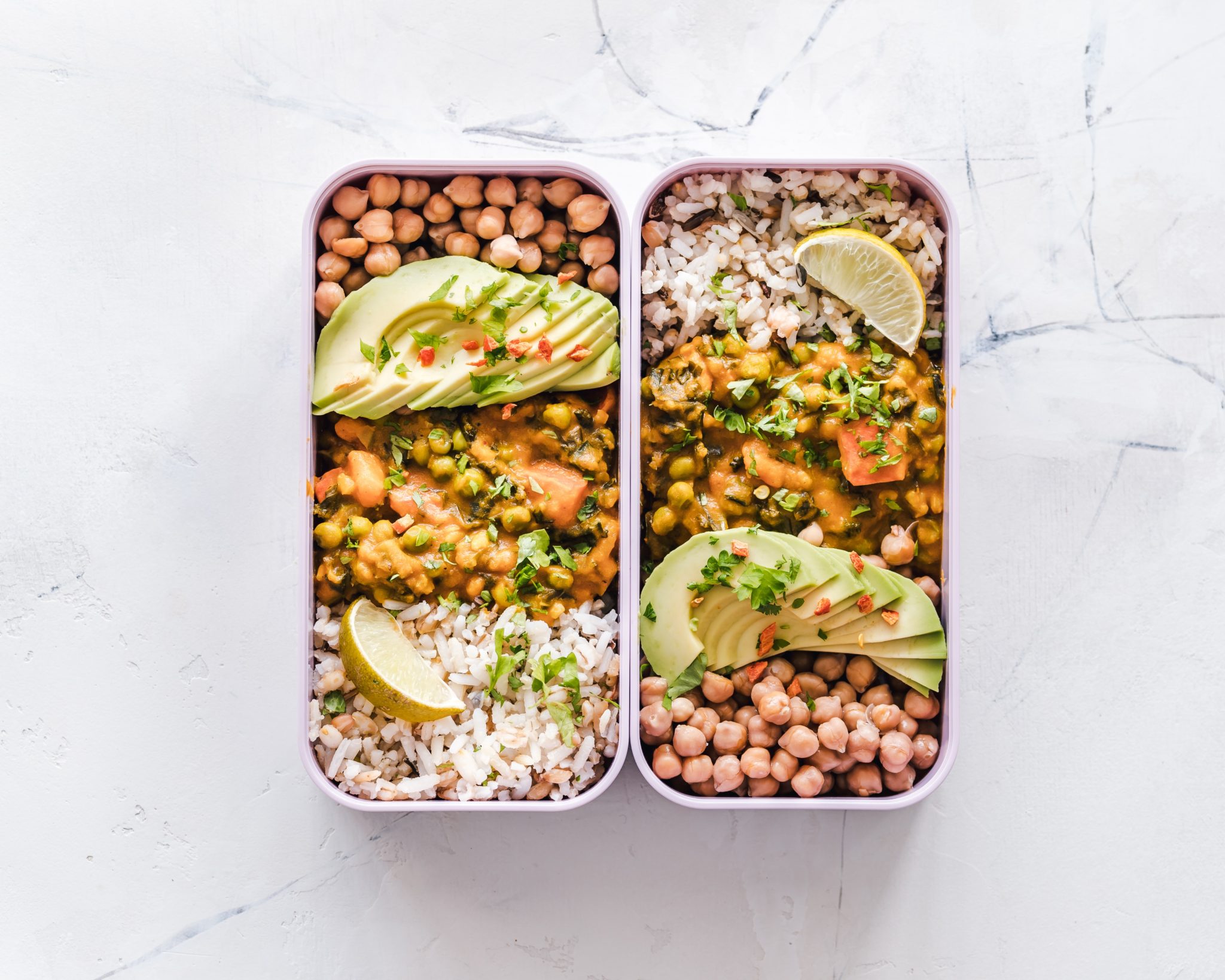 One of the most important things you could do to save money on your food expenses is to meal plan. Take the time out to plan what meals you will make for the week.
Start by looking at the flyer form your local grocery store before you go shopping. You can usually get these fliers online if you can't get a paper copy. Look to see what's on sale this week and use that as your starting point to meal plan.
You can download a FREE Weekly Meal Planner found in my Resource Library to make meal planning simple. My weekly meal planner makes it easy to plan your menu, compose a shopping list, track prices, and track food inventory to keep you organized.
Order In Instead Of Going Out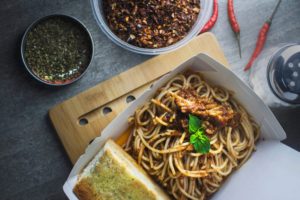 If you don't feel like cooking and want to go out for dinner, opt to order in or get it to go.  I like to use the website seamless.com. You can see all the local restaurants available for delivery or pick-up near your home.  
If you decide to pick up, you save on the 20% tip and automatically have your leftovers "boxed" up for lunch the next day. Ordering in also limits you from buying a cocktail—which brings me to my next point.
Plug Out Electronics
Another easy way I learned how to reduce my utility bill is I unplug electronics when they are not in use. Even items that are turned off pull electricity when they are plugged in. It is easier to plug things into a power strip and unplug it when you are not using them. You especially want to do this if you leave for a couple of days, or when you go on vacation.
Use Energy Saving Light Bulbs
Turn off the lights when they are not in use. As your current bulbs burn out, replace them with energy saving light bulbs. Energy saving bulbs are longer lasting and more energy efficient than your standard bulb. Check out this affordable 16-pack on Amazon. I like to buy my bulbs in bulk to save money. And it's nice to know they come with a 3-year warranty.
Carpool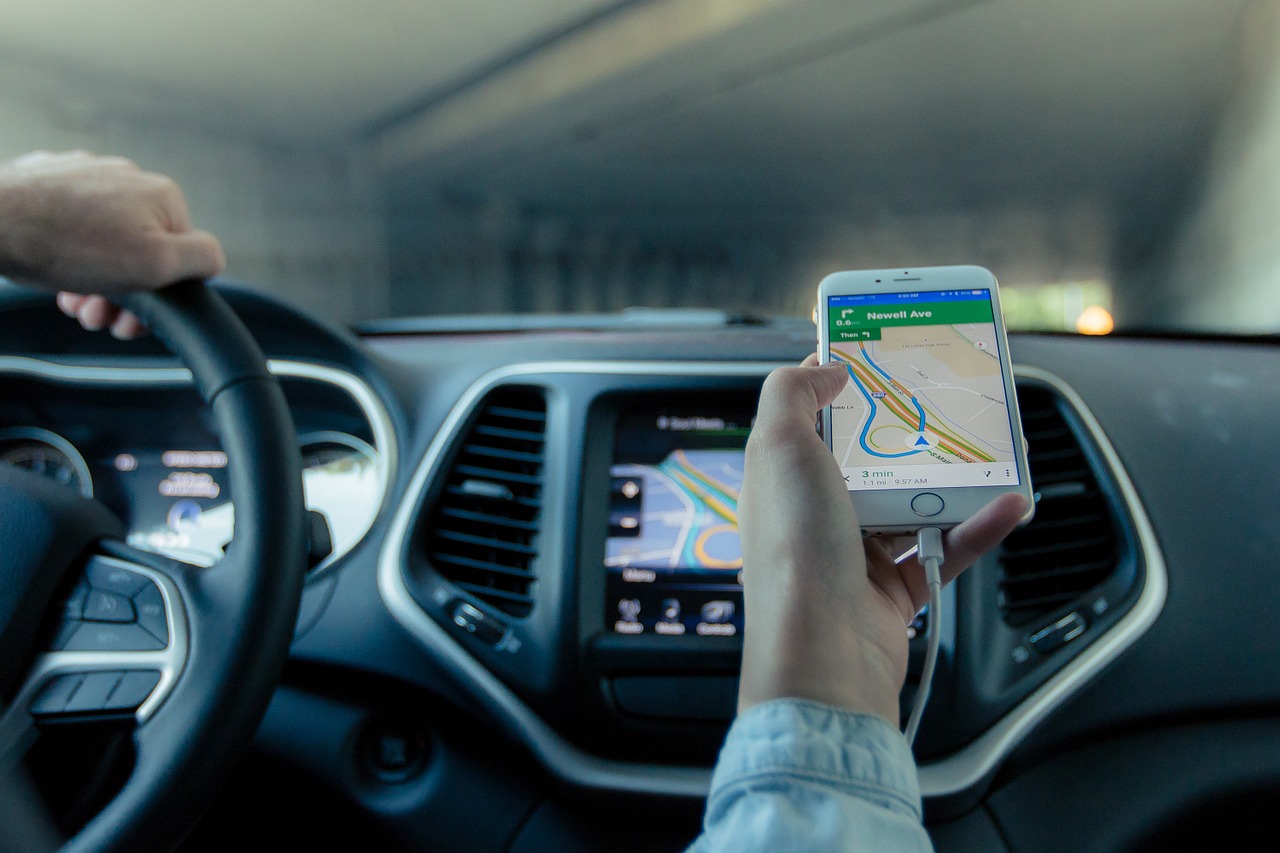 Consider using a carpool or ride share service. There are many free apps out there, such as Uber or Lyft. These apps have the option of allowing you to share your ride with one or more people in exchange for a reduction in fare.
In most cases when I used the ride share option, I save approximately 50% on my fare. If you click on my link, you will get $5 off your first ride with Uber or Lyft.
Line Dry Your Laundry
When drying, hang out bulky or heavy items on a drying rack. Also, be sure to clean your dryer lint screen before each use to help it run more efficiently.
Buy Discounted Gift Cards Online
There are so many websites you can use to get discounted gift cards. Some of the websites I like to use to buy discounted gift cards are Raise.com and GiftCardGranny.com.
 How it works is people sell their unwanted gift cards to the marketplace (you can sell your unwanted gift cards too), and you can then buy a discounted gift card for some of your favorite brands. You can buy an electronic gift card that is almost instantly emailed to you, and then print it out; or you can purchase a physical gift card that is mailed to you—shipping is free.
Use Coupons
Use coupons whenever possible. You no longer have to wait until your Sunday newspaper to get coupons; you can print them online for free at websites like coupons.com. I must admit that I am not the best at clipping coupons or remembering to bring them with me to the store; so I like to use apps or online deal sites to help me.
I use the app SnipSnap that lets you save coupons to your phone so you don't forget them at home. You can also use coupons other people post. If I go to a well-known national chain store (like Denny's), I normally check the app to see if there are any coupons available.
The three biggest online deal sites that may save you money are Groupon, Living Social, and Restaurant.com. I scan these websites frequently to see if I can save money on places that I love eating at. This usually works great for me because most places don't require you to print the deal and you can show your host your coupon in the app on your phone.
Grocery Shop Less Frequently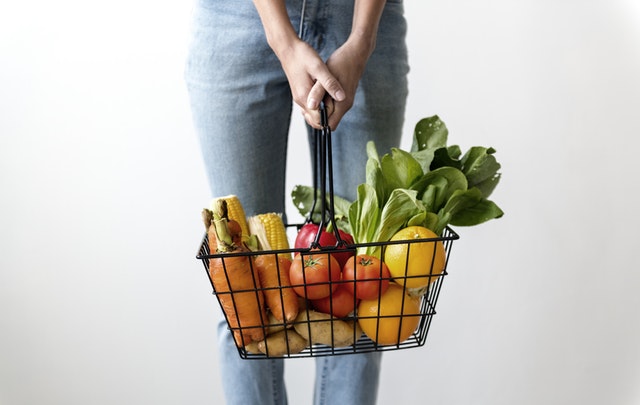 Try to limit how often you grocery shop. Grocery shopping less will save you more money. Try to shop only once every two weeks. If you're bold like my friend Rachel, try to grocery shop once a month! See how she does it in this article. 
Buy Quality Clothes
Opt to buy fewer good quality items, instead of purchasing a lot of cheap quality clothes. This will save you money in the long run. For example, my step-dad had a good quality timeless work shoes that lasted 20 years! All he would do is resole the bottom every few years. This for sure saved him hundreds of dollars instead of buying cheap shoes over and over again.
Check out this article from my friend Fo that gives you 5 tips for buying quality clothes on a budget.
Get Rid Of Your Home Phone
In this day and age, I don't think it's necessary to still have a home phone. I know some people still like to have a home phone for the 911 service, but if you're comfortable using your cell phone, there's no reason to keep a landline. Don't let your cable company talk you into those "bundle" deals! It ends up being more money in the long run.
Wait to Buy
The best thing you can do to curve your spending, and save more money, is check your impulse spending. Wait at least 24 hours before you purchase something that was unplanned. If it's a more expensive item, wait 30 days before you purchase it. Most of the time, you will forget about the item or don't want it anymore.
Plan Gifts In Advance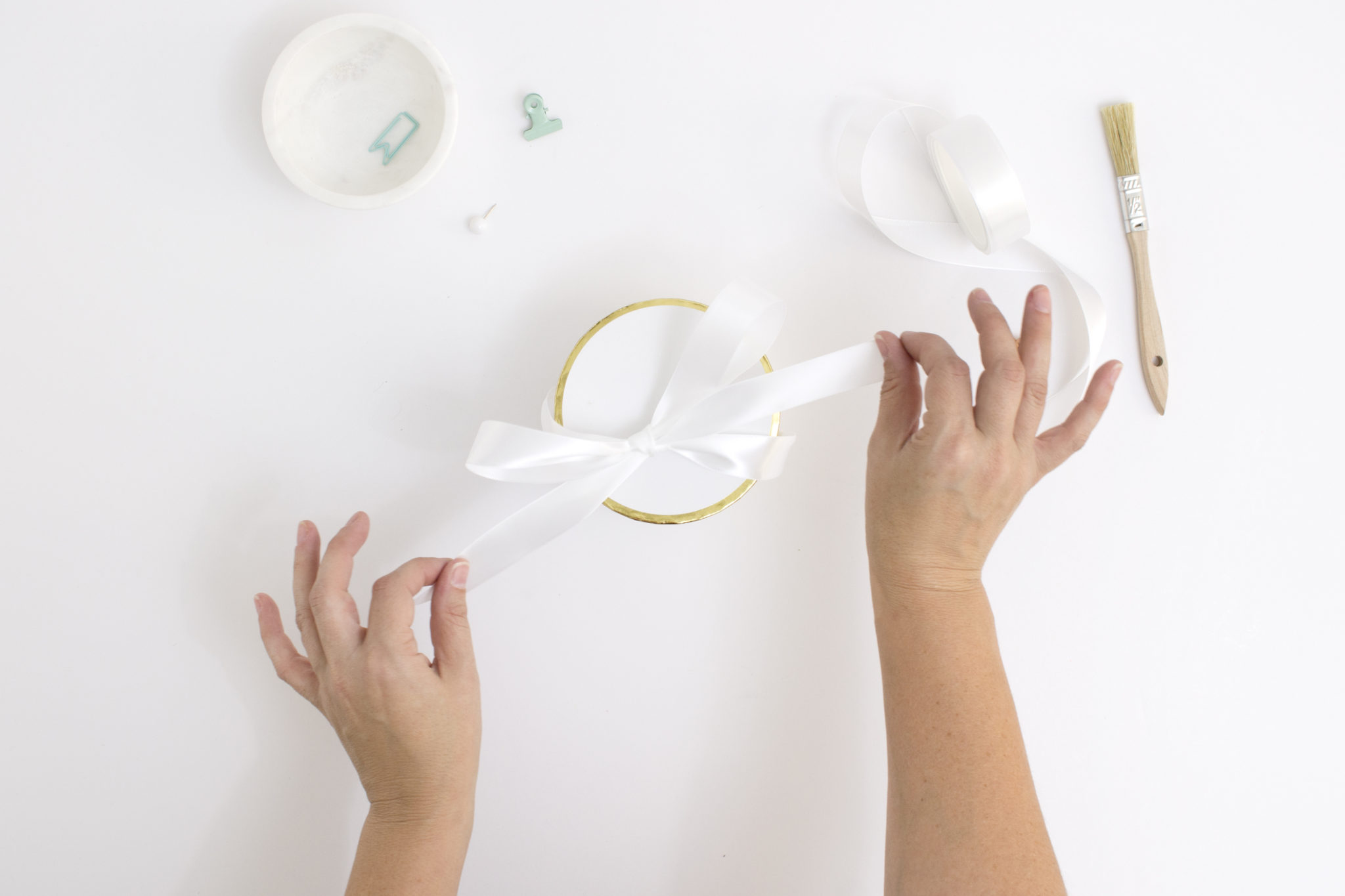 This may be one of the most important things you can do to save money on gifts. I find I spend the most when I did not plan, and need to buy a last minute gift. By planning ahead you can take your time to look for great deals or shop during holiday sales weekends.
Do Your Own Hair
Consider doing your own hair if possible. There's a wealth of information on YouTube if you want to learn how to do a hairstyle. However, I don't recommend this if you're using harmful chemicals—if that's the case, you might want to leave it up to the professionals.
Negotiate A Better Rate On Your Bills
Contact your utility company and try to negotiate a better rate. There may be some cost-savings programs available to you. Another great option is to look at a service such as BillShark. This innovative service helps negotiate better rates for all your bills, and then splits the difference with you, which means that they only get paid if they are saving you money.
Negotiate A Lower Interest Rate
Consider contacting your credit card company to negotiate a lower interest rate. Start by shopping around to see if you can find better deals with other credit card companies. Once you know this information, call your credit card company to see if they're willing to match or beat the other company's rate.
Use Energy Saving Appliances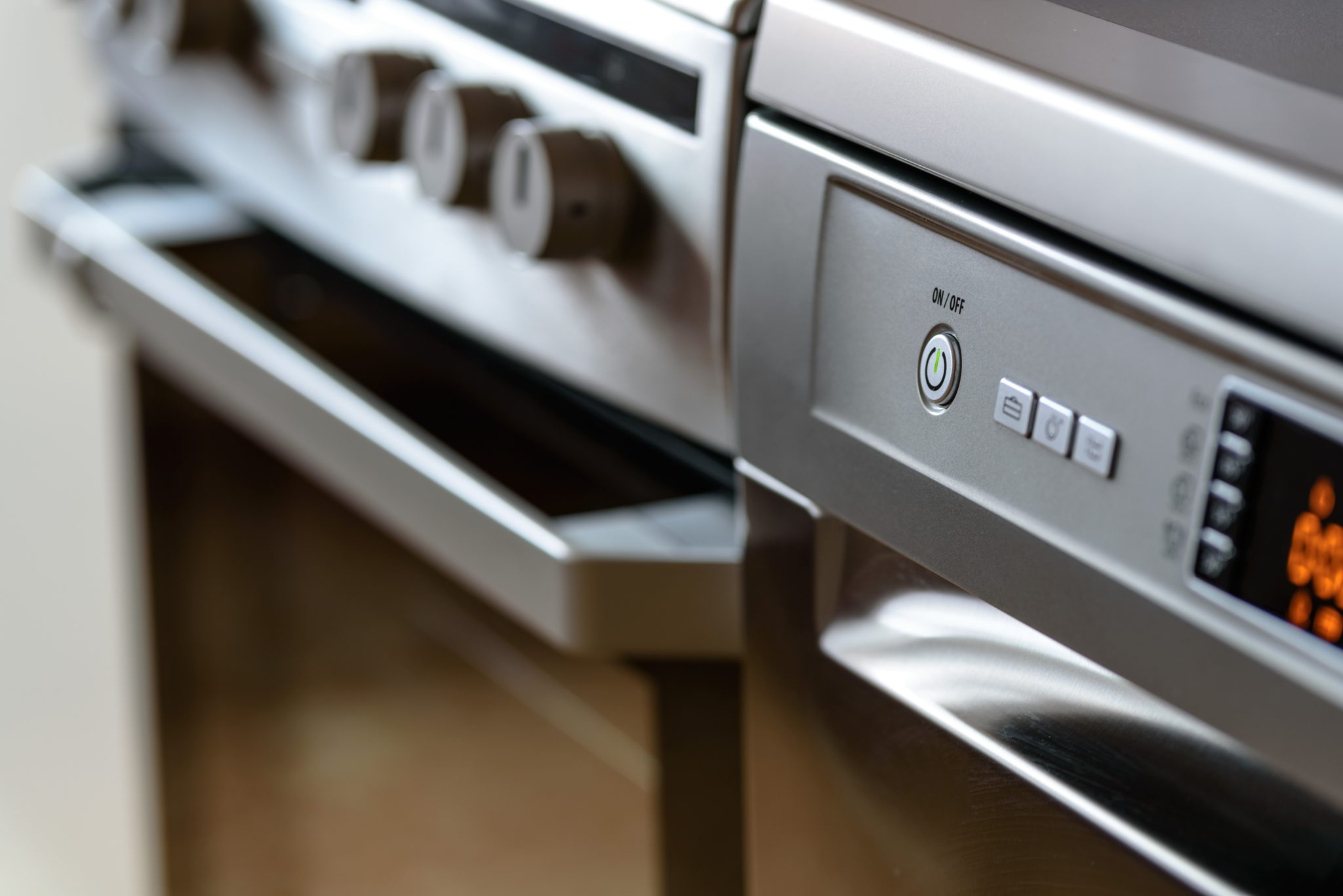 When it is time to replace your large appliances (such as refrigerators, ovens, dishwashers, and washers/dryers), consider buying the most energy efficient styles you can afford. Look for the Energy Star on appliances and consider the annual energy cost before buying.
Sell Stuff
You can save more money by selling a few items you no longer need or use. You can sell your items on websites like Ebay, Etsy, OfferUp, and Poshmark for a small fee.
You can also sell things on LetGo, Facebook Marketplace, Craigslist, or a good ol' yard sale for free. But you're responsible for connecting with your buyer, meeting up in person, and making the exchange. If you're not comfortable handling all the logistics yourself and then meeting up with a stranger, then you should probably use Ebay, Etsy, OfferUp, or Poshmark.
Cancel Unused Memberships
If you find you're not using any memberships you have (such as gym, professional memberships, or country club) often or at all, cancel them. Remember you can always renew the membership if you start to miss having it.
Buy Used Cars
According to Carfax, cars depreciate 10 percent when they are driven off the lot, and then depreciate an additional 10 percent after the first year. While some cars depreciate at different rates, a good rule of thumb is to assume the new car will lose approximately 20 percent of its value in the first year, and 15 percent each year after that. After 10 years, a car would be worth approximately 10 percent of what it originally cost.
When you lease a car, you are basically paying for the depreciation during the years that the car depreciates the most; and at the end of your lease term, you have nothing to show for it. So the best practice is to buy your car used after it has depreciated the most.
Use Less Makeup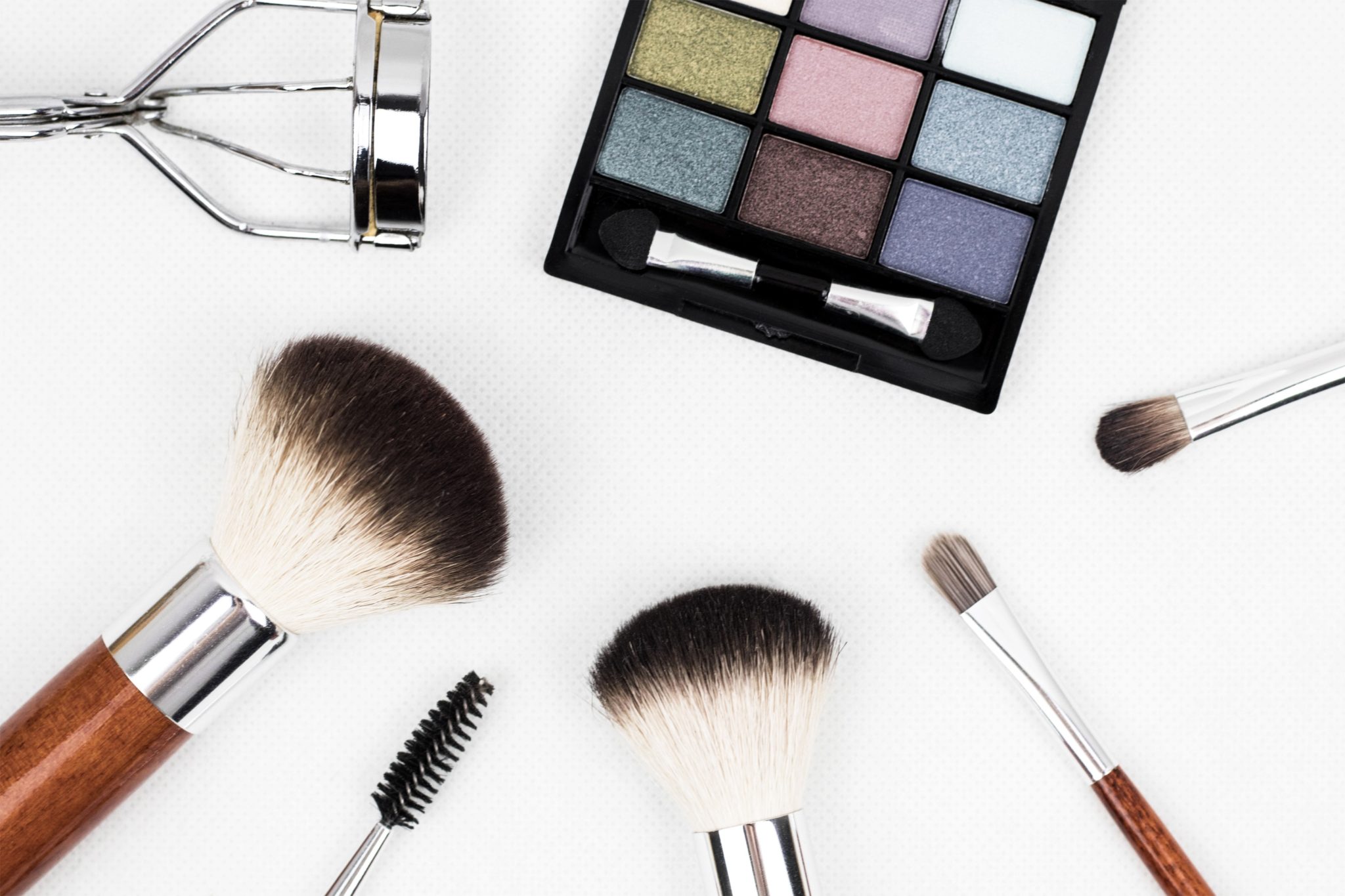 Instead of doing a full face of makeup every day, consider using less of it. For example, try only wearing lipstick, mascara, and a little bit of foundation (or no foundation at all if you have clear skin).
Avoid The Mall
Stop going to the mall "just to see what they have." You're just putting yourself in a position to spend money on things you don't need. Occupy your time with something more productive that's FREE!
Get Rid Of Your Car
Get rid of your car if you live in a city with a good public transportation system. Public transportation saves you money on gas, parking, car maintenance, and car insurance. I live in New York City, and I recently decided to get rid of my car. My monthly expenses for a car I only drove on the weekends were $850—and I did not have a car note! As much as I loved my car, I had to get rid of it to save some money.
Rent Unused Space In Your Home
Is there an extra room in your house or apartment? Or maybe you have a guesthouse or in-law suite? If so, consider Airbnb or renting out that unused space in your house.
Take Your Lunch To Work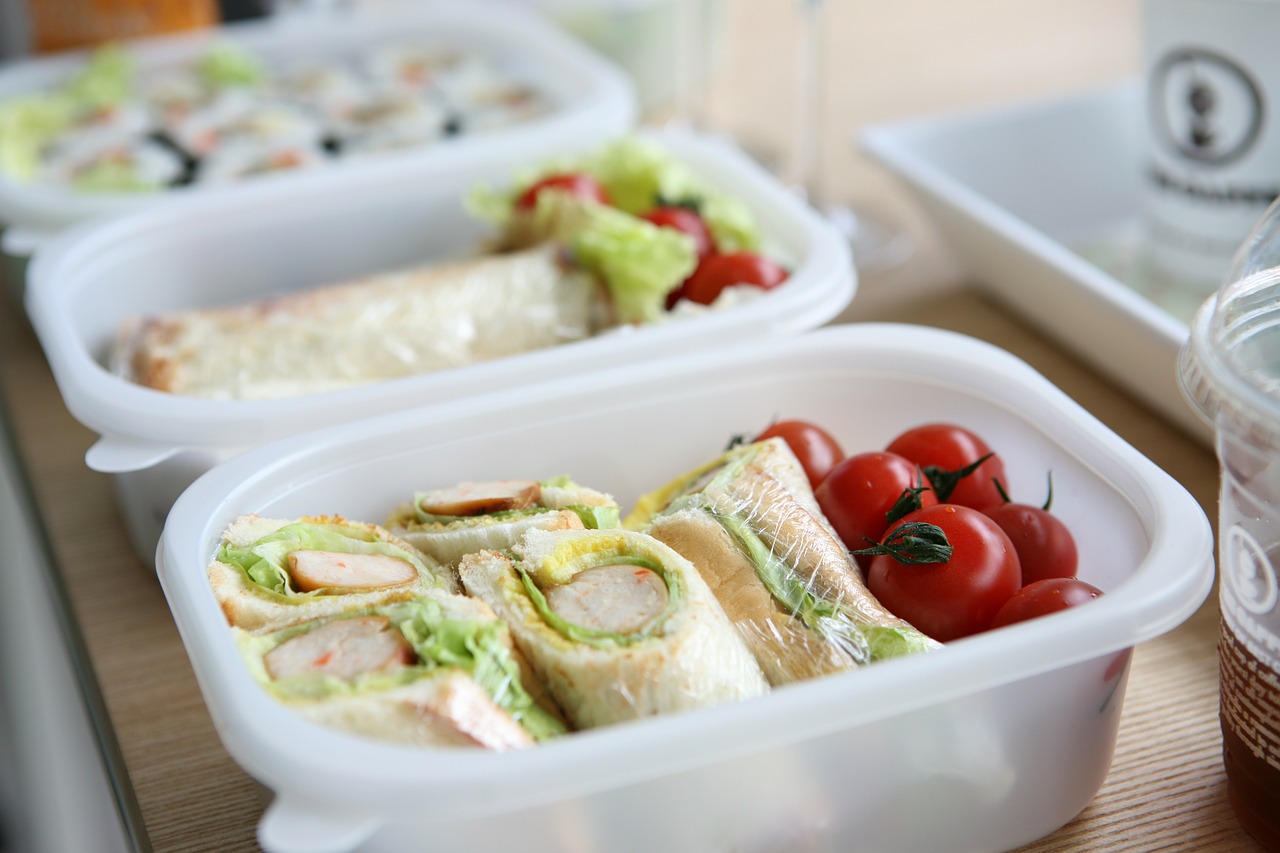 Try to take your lunch to work as much as possible. If you take your lunch to work at least 4 times per week, you can save $2,000 or more per year. Taking lunch just one more day a week will keep money in your pocket.
Live In A Cheaper Area
A great way to save money on household expenses is to move to a more affordable area. Instead of living in your ideal part of town, I would consider moving a few miles away in a less expensive neighborhood.
Grow Food/Garden
If you have a yard, consider starting a garden and grow your own food. Even if you live in a small space, like me, you can grow your own fresh herbs in small pots.
Do Your Own Nails
Consider doing your own nails if possible. Use YouTube or Pinterest to get some cute ideas for nail designs.
Get A Crock Pot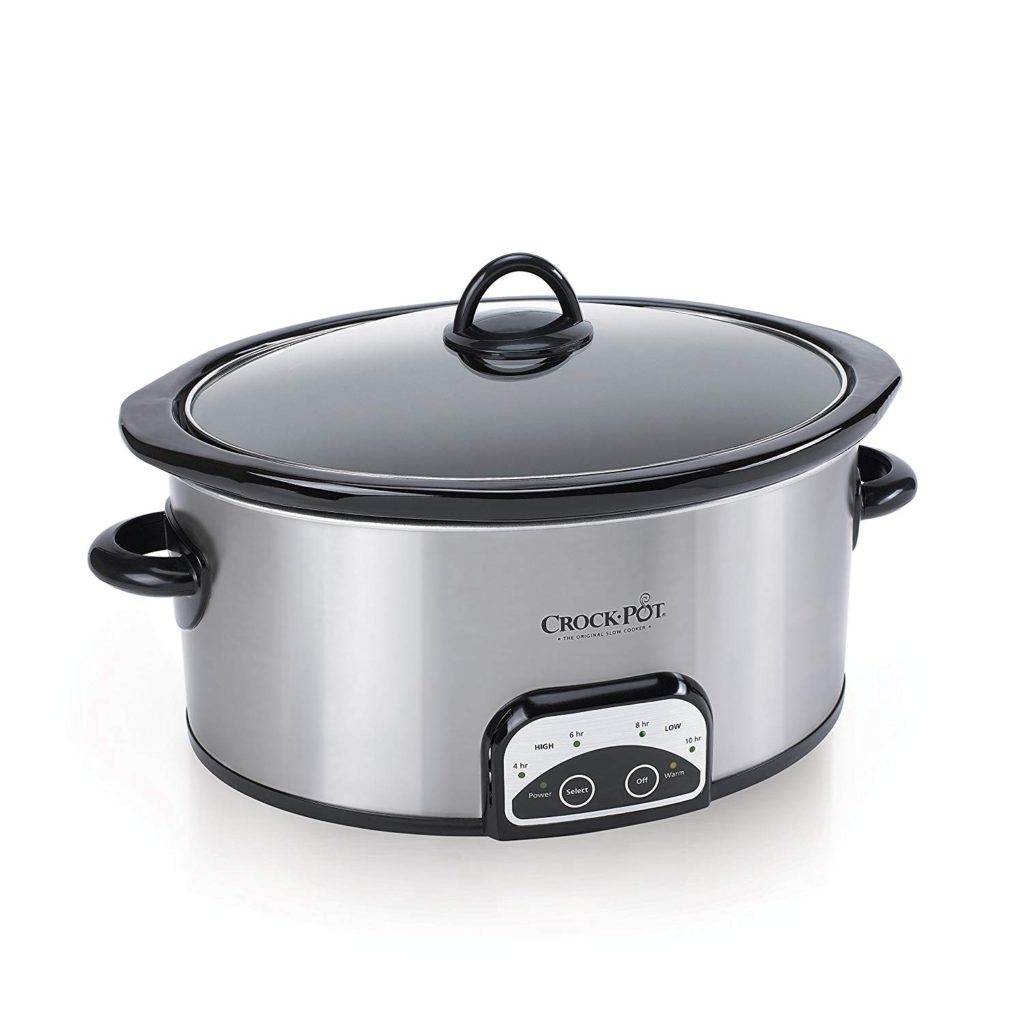 Break out the crock pot for some inexpensive meal options that not only save money but time too.
Buy In Bulk
Try to buy in bulk, which usually means additional savings. Bring a list and stick to it! Remember it's not the price of the item that matters; it's the price per unit (or ounce) that matters.
Use the calculator on your phone or bring your own when bulk shopping. That way, you can calculate if the jumbo bottle of lotion is really worth it.
Also, consider splitting the cost of a membership with a family member or friend and splitting items to a more manageable size.
Consolidate Your Student Loans
With interest rates so low right now, you should consolidate your student loans into one low-rate. Consider the various student loan consolidation packages available to see what you might save.
Don't Speed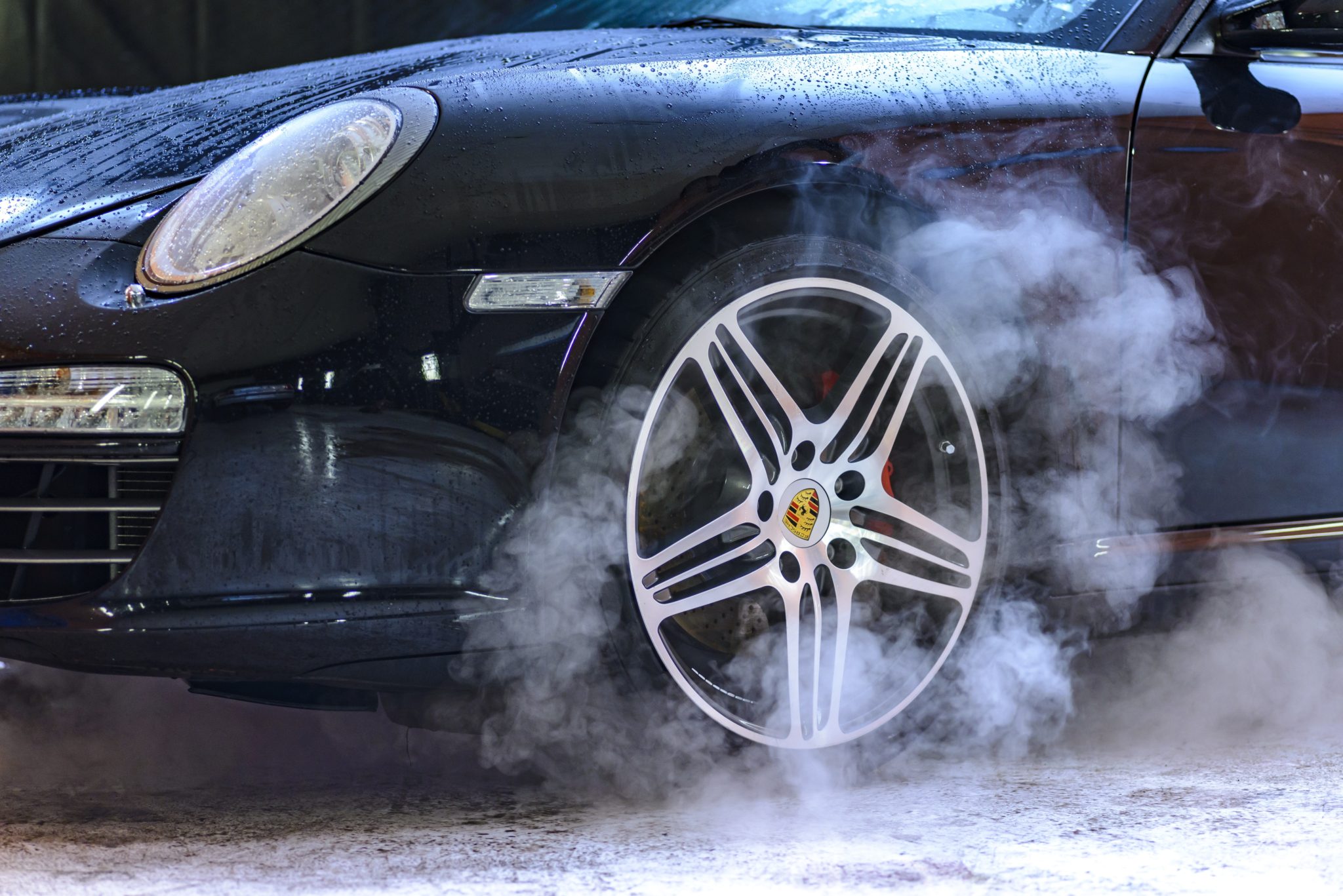 By driving the speed limit, you will save more money on gas, speeding tickets, and insurance premiums.
Live In A Smaller Space
If you own a house, consider selling and moving to a smaller house or condo. Living in a smaller space will save you money on the purchase price, maintenance, and utilities.
Ask For Fees To Be Waived
Always ask for your fees to be waived—you have nothing to lose. Sometimes (but not always) they will agree, and save you more money.
Use Store Brands
I don't always recommend buying the store brand, because sometimes the name brand is a better value (especially if you have a coupon). But there are some items that I will almost always opt for the store brand—such as, frozen fruits and vegetables, canned vegetables and beans, seasonings, meat, and eggs just to name a few.
Eat Less Meat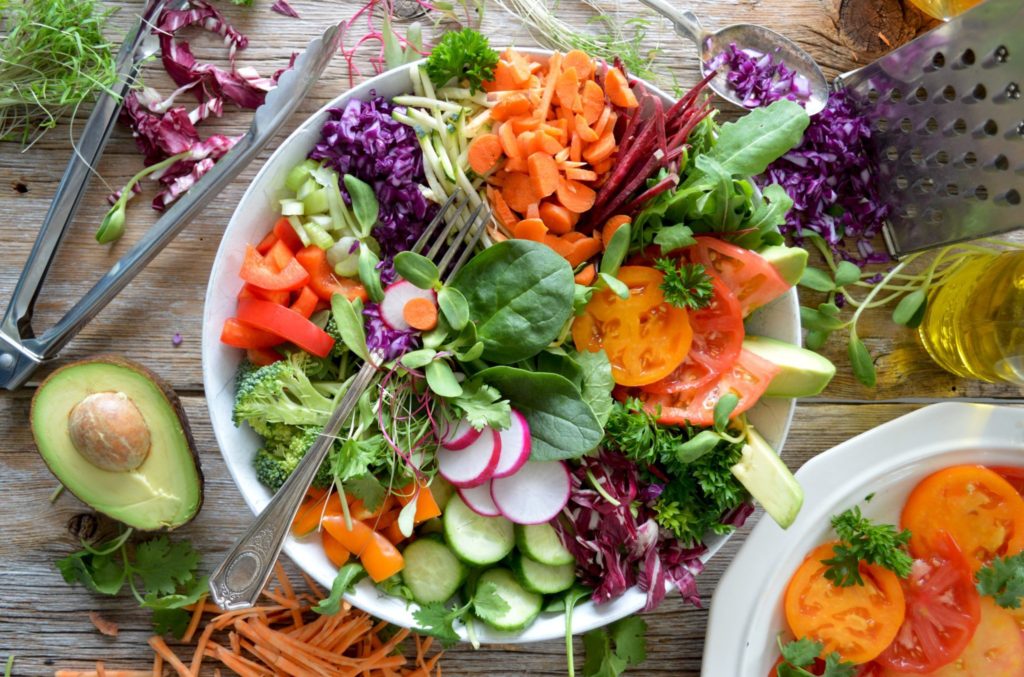 Meat is very expensive compared to vegetables and fruits. Try to eat less of it to save more money.
Live A Healthier Lifestyle
Living a healthier lifestyle will save you a ton of money on medicine and medical bills. When I finally took my sickle cell more seriously, I was able to earn more money (because I was sick less often) and save more money with medical costs.
Buy A Less Expensive Home
You can save money on your household expenses by purchasing a less expensive home or a fixer-upper. You could potentially cut your mortgage payment with a less expensive home and significantly lower your overall mortgage debt.
Set Up Automatic Savings
Sometimes we spend money just because we have it. Avoid this my automatically saving your money as soon as you get paid. I set up an automatic transfer every month to an online bank. This makes accessing my money more difficult, and much harder to spend.
Take Advantage Of Employer Matches
You should contribute the maximum amount your employer match to your 401(k) or similar plan. If you don't you're leaving FREE money on the table!
Save Your Loose Change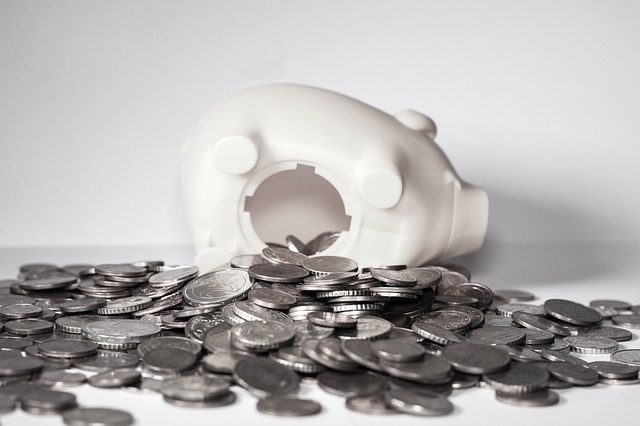 Save the loose change anytime you break a dollar. It adds up surprisingly quickly and you can take the change to your local bank for bills or a Coinstar machine.
If you choose to use a Coinstar machine to count your change, do NOT use the option to turn your coins into bills. If you do, Coinstar will charge you a hefty service fee. Instead, opt to redeem your change for gift cards or a charitable donation.
Unsubscribe
Unsubscribe from websites you know you love to shop at. That way you're not tempted to buy something you don't need because they're having a good sale.
Stop Using ATMs
Try to avoid ATMs because they usually come with a high fee for the convenience of accessing cash. Make sure to take out enough cash every week from your bank. Or, bank with an institution that will waive the ATM fee if you use another bank's ATM.
Dine Out Less
You can save money by limiting the amount of times you dine out for the week. You should limit the amount of times you eat out because it is at least three times more expensive than if you were to prepare the meal yourself. Always pack your lunch and take it with you to work when you can.
Comparison Shop
Whenever you plan to make a purchase, make sure to comparison shop. That way you can be sure to always get the best price.
Maintain Your Car Regularly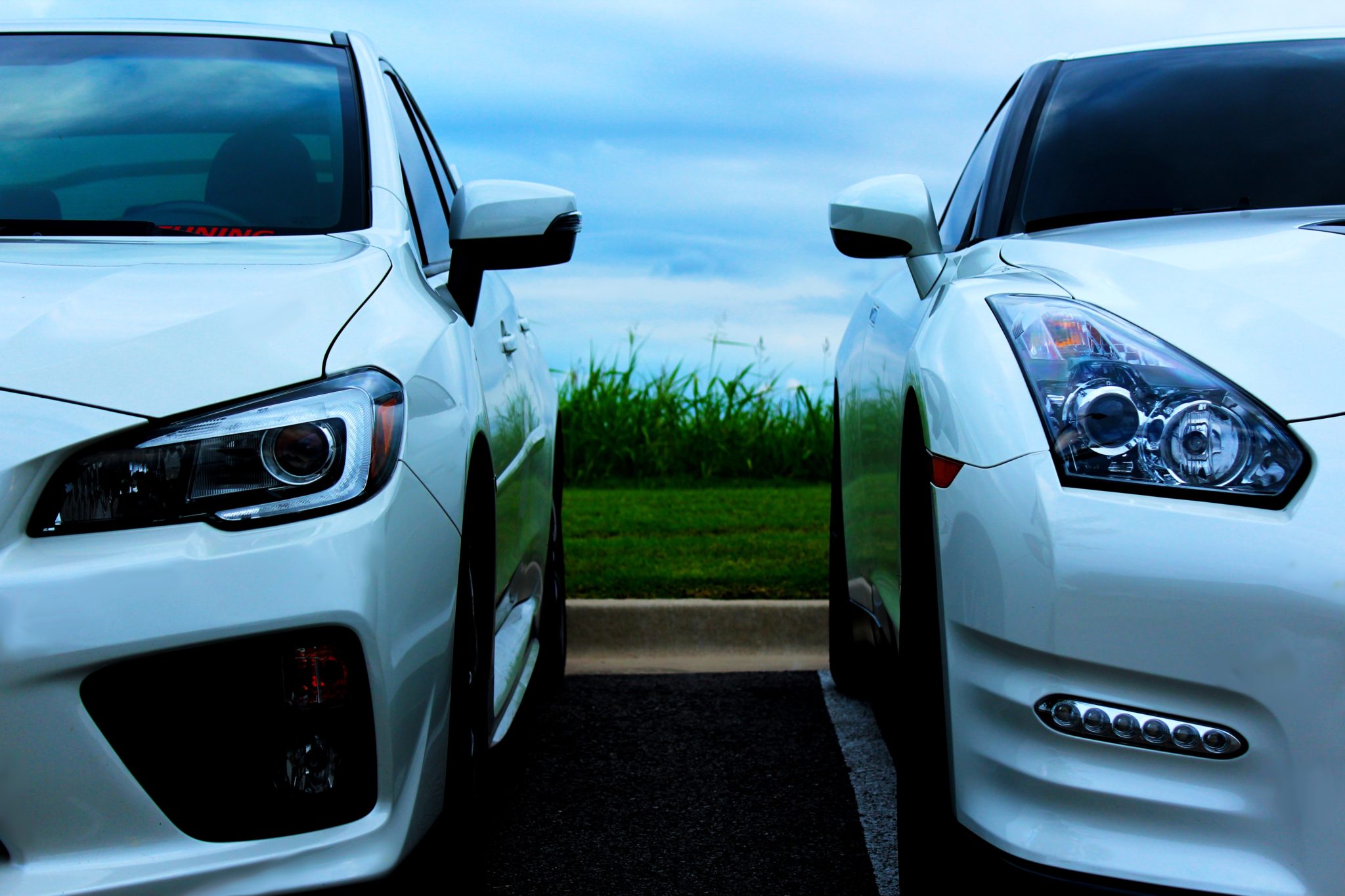 Keeping up with your car's basic maintenance such as oil changes, tires and breaks, etc., will help your car run more efficiently and affordably. In addition, your car will run longer allowing you to get more out of your investment. Finally, a well-maintained car has a better resale value.
Make A Grocery List
You can save money by making a grocery list before you go to the grocery store. When you get to the grocery store, stick to your list and only focus on getting the things you need. Leave your children at home if you think they will make it hard for you to stick to your grocery list.
*Bonus Tip: One method I use to stick to my list is to not go to the grocery store hungry. I find when I go to the grocery store hungry, a $50 shopping list turns into $100!
Drink Less Alcohol
If you do decide to dine out, do not buy any cocktails! I normally don't buy any drinks (soda included) when I dine out because the mark up is ridiculous.
In New York City where I live, two cocktails can cost more than the actual meal sometimes. So skip the drinks, and focus on the good food and company.
However, if you feel the need to drink at a restaurant occasionally, and would still like to try and save money, take advantage of happy hour or order beer/wine. The prices are usually much more reasonable than a $15-$20 cocktail.
Share An Entrée
Restaurants usually have large servings, meaning you would often end up eating way more than you ever would or have leftovers to take home later. Therefore, I recommend ordering one entrée and sharing it. If you have multiple children, having them share a meal is also an easy way to cut down on this expense.
If for some reason your dinner company and you can't agree on one meal, consider ordering an appetizer and an entrée. This way you can have a smaller portion of what you like and will only eat a little of what your guest likes.
Skip The Desserts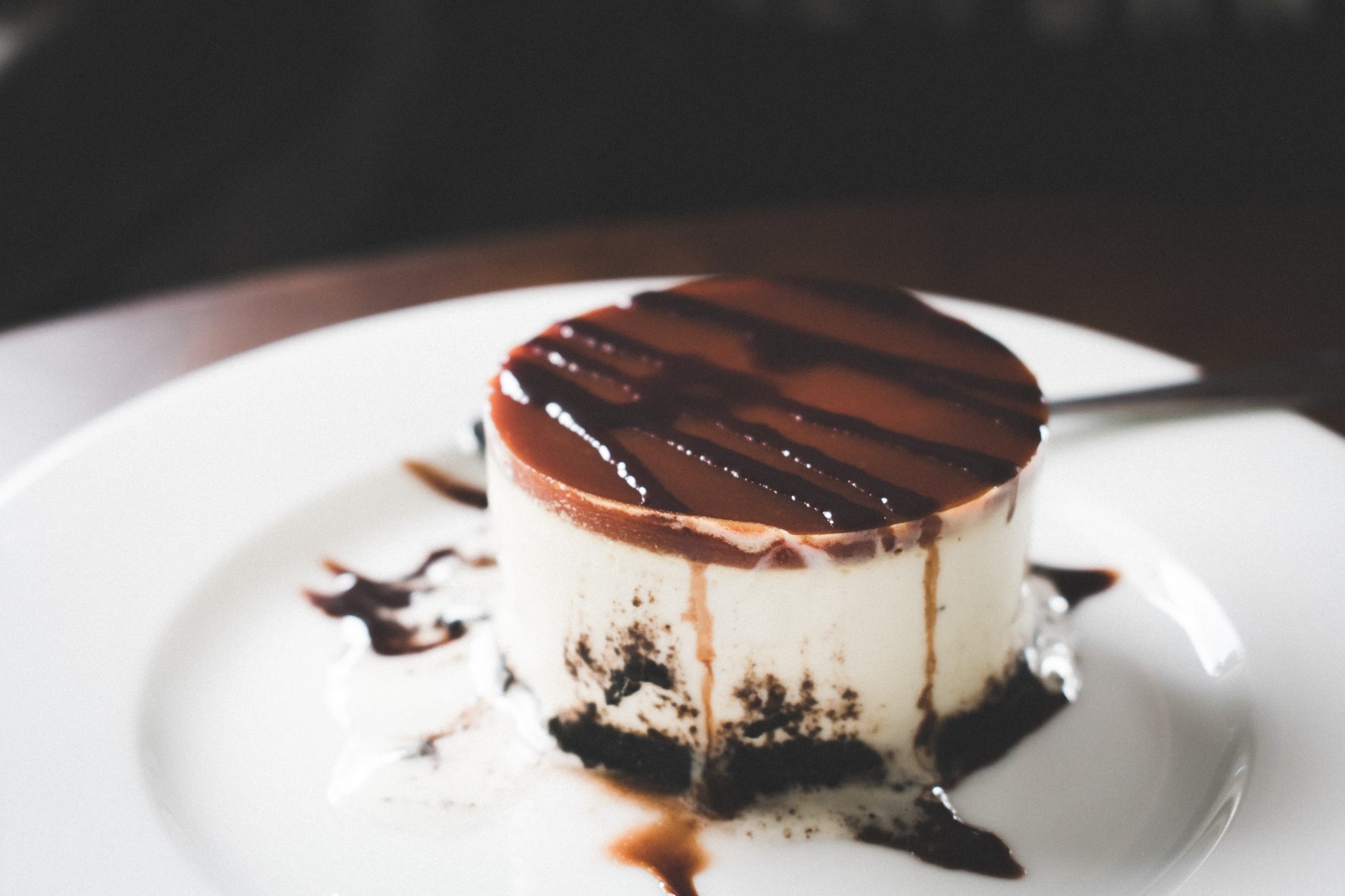 No matter how tempting the dessert menu sounds, resist it and head home after the main course. You will enjoy the ice cream you have at home just as much as the overpriced scoop at the restaurant. So, skip the dessert!
Bring Your Own Grocery Bags
Bring your own grocery bags when you go shopping. Some supermarkets offer 5-10¢ off your bill per grocery bag.
Increase Your Deductible
Increase your insurance deductible so you can lower your monthly payments. When I had a car, I increased my auto insurance deductible to $1,000. Just make sure you always have enough money in savings to cover the deductible.
Pass On Submitting An Insurance Claim
You may want to think twice before submitting an insurance claim. If the cost of repair is less or near your deductible amount, there's generally no reason to file a claim.
For example, if you get into a collision that causes $1,200 in damage and your deductible is $1,000, you'll have to pay $1,000 toward repairs, with your insurance policy only covering $200. In this case, it may not be worth filing a claim.
If you're not sure about submitting an insurance claim, call your insurance agent to find out how a claim will impact your premiums before filing the claim.
Save Water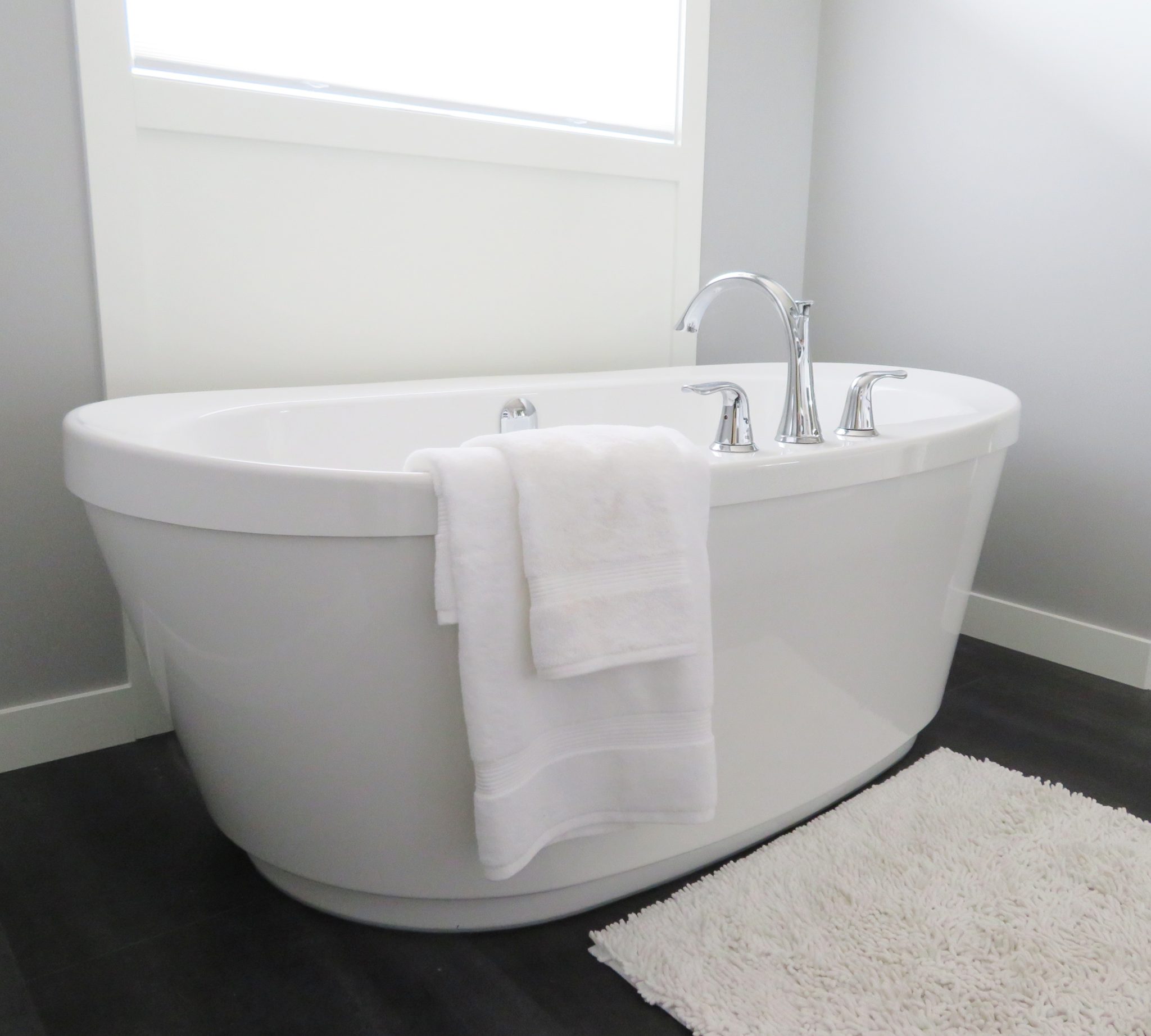 You can save water by installing a low-flow showerhead. Low-flow showerheads can save up to a gallon a minute. This can add up to big savings on your water bill every year.
You can also reduce the amount of water you use per flush by placing a plastic bottle full of water and weight it with a rock in your water tank.
Use Your Dishwasher
Contrary to what some believe, the dishwasher can actually save you money over hand washing. The dishwasher usually uses less water and energy than hand washing.
To save even more energy, turn off the dishwasher's heat dry function and allow dishes to air dry.
Get A Roommate
As a single person, the best way to eliminate or significantly reduce housing expenses is to have one or more roommates—the more roommates the better. You save money on rent and the cost of utilities.
Fix Leaky Faucets
Fix any leaky faucets to save money and water.
Turn Down Your Water Heater Temperature
Turn down your water heater to 120° to reduce your energy cost and risk of getting burned.
Wash Your Clothes In Cold Water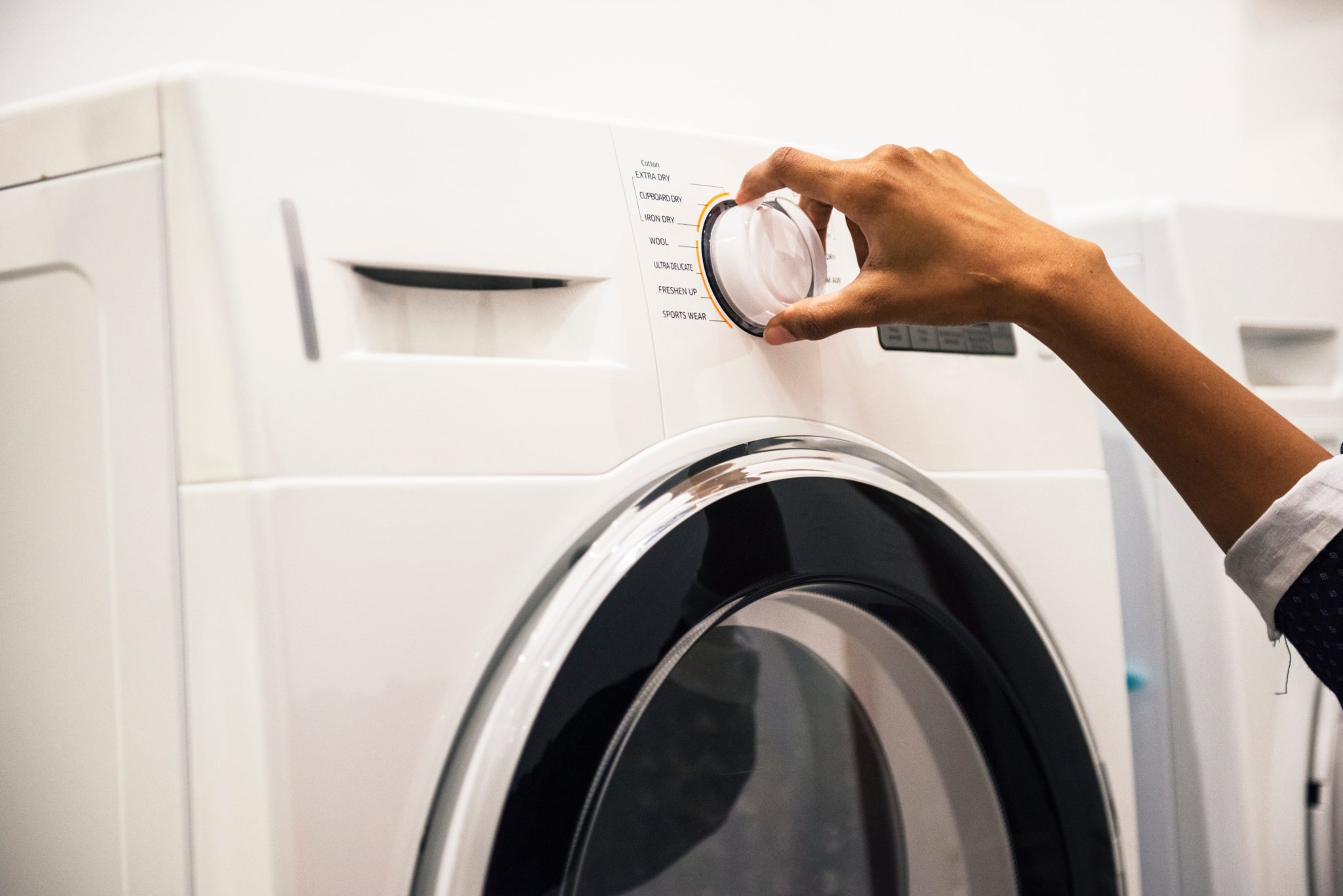 Wash your clothes in cold water and on the "quick wash" cycle. Washing on the "quick" cycle and with cold water requires less energy, which saves you money. When I wash my clothes on the "quick" cycle, I find they still come out clean and it is less wear and tear on your clothes.   If for some reason your clothes are very soiled, then I would recommend washing them on the normal cycle.
Walk More
Walk more to stay healthier and in better shape. Walking is a huge benefit to your health, and it's a free way to get some exercise.
Do A No-Spend Challenge
Doing a no-spend challenge is a fun way to save more money. It's basically when you challenge yourself to not spend money for a certain period of time. However, you will still need to spend money on necessities; but this works great for things like dining out, clothes, and other impulse shopping.
I did a no-spend challenge in February and saved almost double what I normally would.
Get Organized
Being organized saves money because it can help you make sure your bills are paid on time. By scheduling your bill payments, you will avoid costly late fees.
Being organized also saves you money because it will help you know exactly what you own, so you tend to buy less. You no longer have to buy an item because you either can't find it, or don't know you already own it.
Use Reward Points From Credit Cards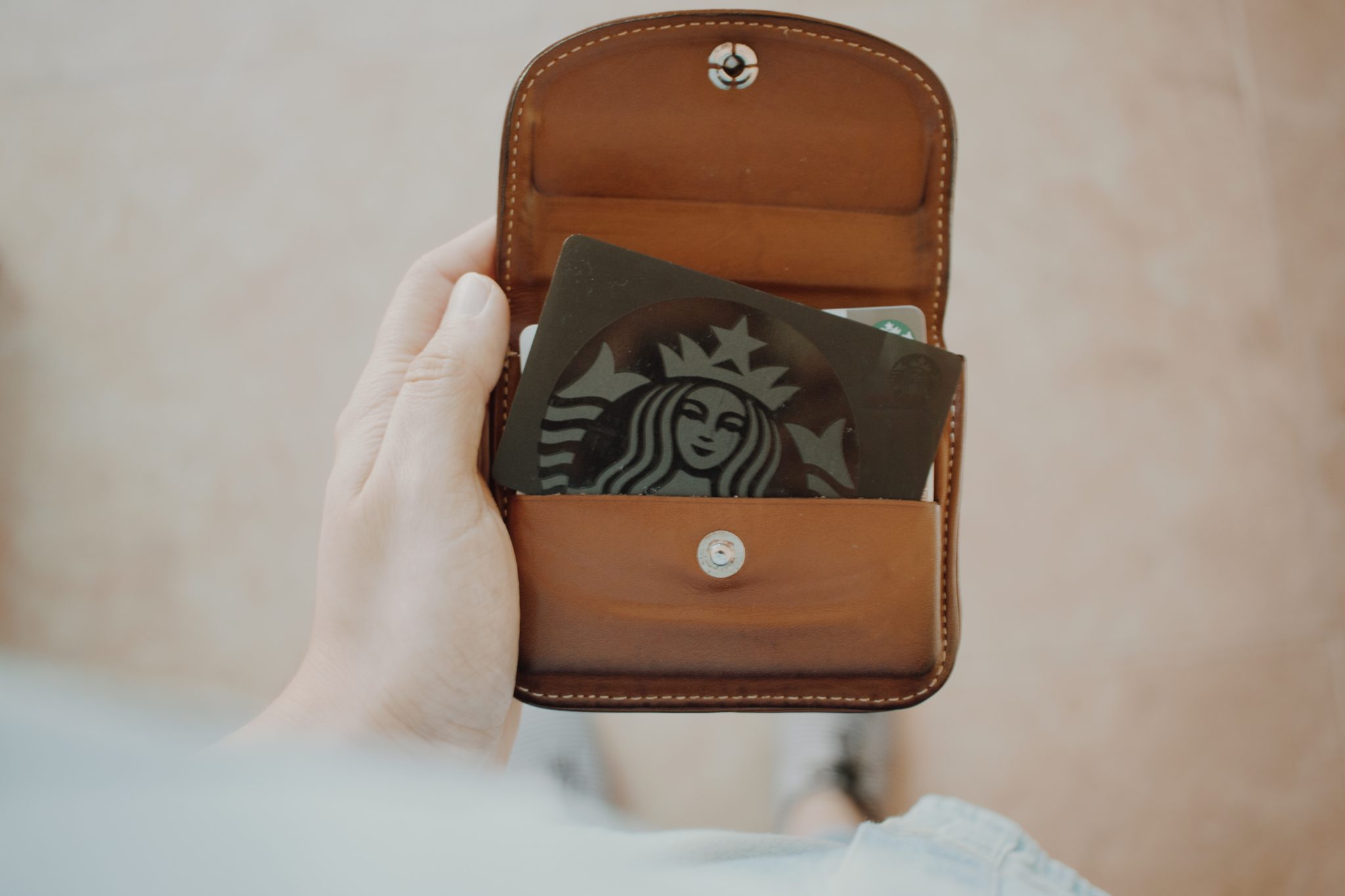 Many people these days have a credit card that offers rewards points or cash back for their purchases. If your card gives you cash back rewards, you can buy a gift and then apply the "cash" towards your credit card balance. Also, consider using your rewards points to buy gift cards.
Use Cash Envelopes
Yes I know I just listed using your rewards points from credit cards as a way to save money; but for some people, using cash saves them more money in the long run because it controls overspending. So, if you're not very disciplined with spending with credit cards, then use cash envelopes.
DIY When Possible
Doing some things yourself, like crafts and home repairs, can save you tons of money over time. Plus, some DIY skills can become a fun hobby or even a money-making side gig. For example, I like to bake cakes as a hobby and it saves me money on gifts or purchasing cakes for my events.
Pay Your Mortgage Bi-Weekly
If you pay your mortgage bi-weekly instead of monthly, you will painlessly make an extra payment to your mortgage every year. This will save you big money in the long run by reducing interest payments, and building home equity faster.
Set Up Auto-Payments Online
Automatically paying your bills online will save you money on checks, envelopes, and postage. It also helps you avoid late fees.
Pay Credit Cards Off Every Month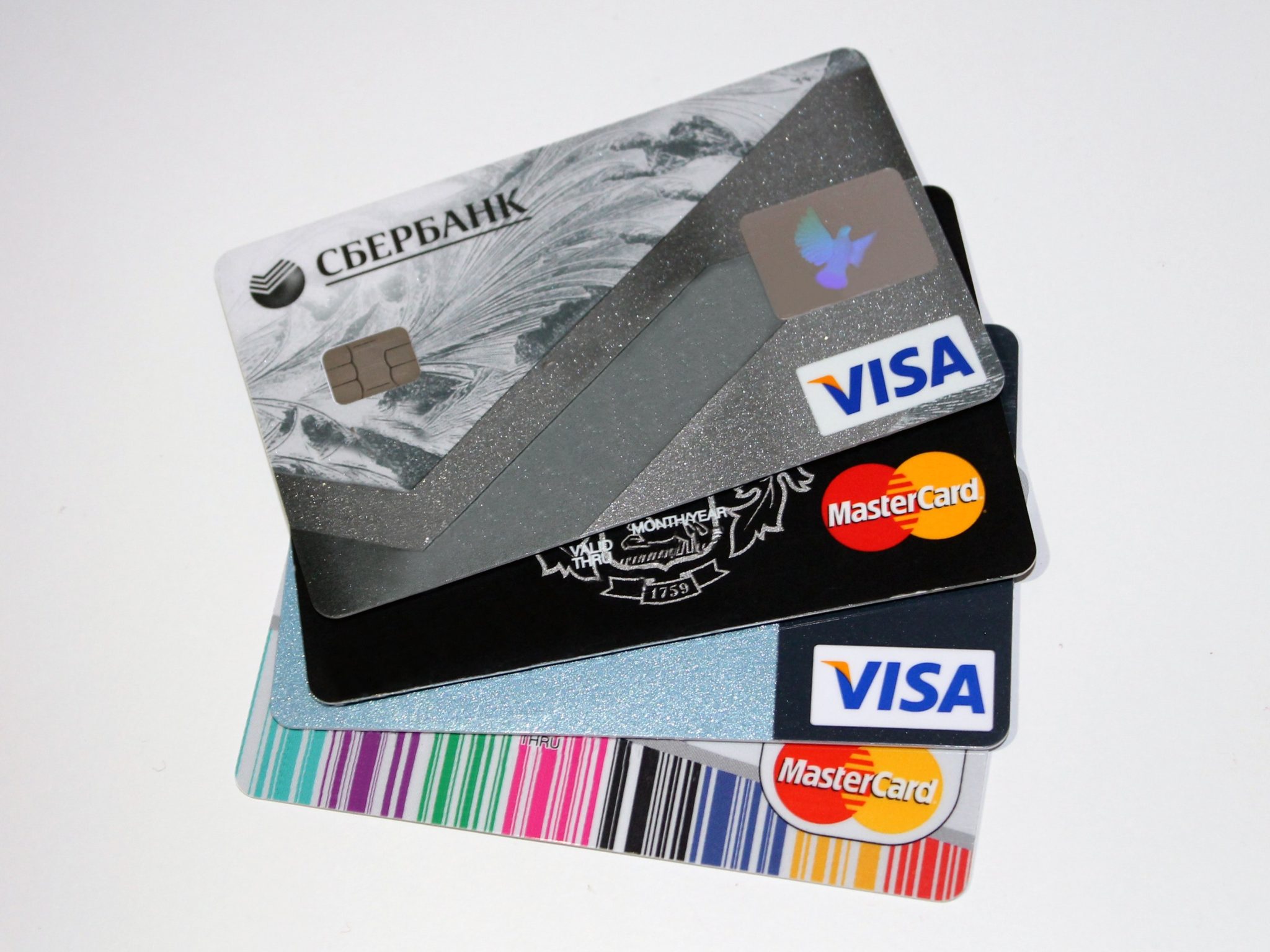 This is probably obvious, but don't pay interest on your credit cards. When you fail to pay off your credit card in full, you're paying very high interest on your purchases. Now that "great deal" you just got is costing you a lot more than you thought. If you are tempted to spend more than you can afford to pay off every month, get rid of the credit card.
Improve Your Credit Score
Having good credit will ensure you have the best interest rates when you decide to borrow money. This can save you thousands of dollars on interest every month.
Transfer Credit Card Balances To 0% APR
Transferring your credit card balances to 0% interest credit cards can save you a ton of money on interest payments.
Reduce Internet Speed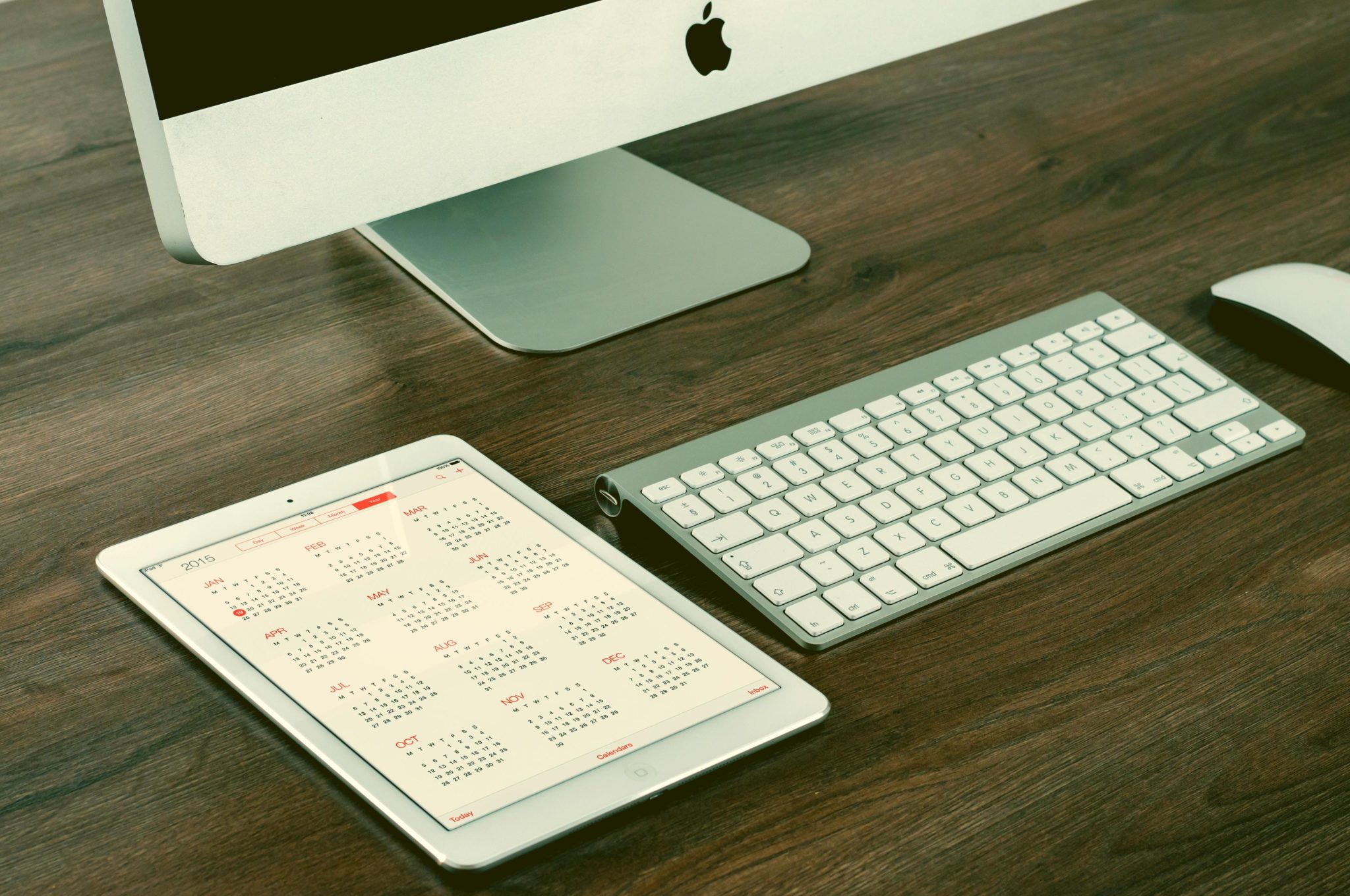 I opted for the slowest broadband Internet service with my cable company and saved more money every month. I haven't noticed a difference when surfing the internet, and you probably won't either. And keep in mind, I don't have cable, so I'm always streaming from Netflix and have no problems.
Stop Paying Bank Fees
One of the most common fees banks charge is a monthly account maintenance fee for your checking or savings account. With so many banks to choose from, it should be considered a sin to still be paying this type of fee. If your bank happens to charge this type of fee, take your business to another bank.
Pay Insurance Semi-Annually (Or Quarterly)
When I had a car, I used to pay my insurance semi-annually because I would get a discount. Insurance companies usually charge you more if you pay monthly.
Cut Makeup Strips In Half
Try using only half of your makeup strips when removing makeup. I personally use this method, and half a strip does just as good a job of removing all of my makeup.
Get Rid Of PMI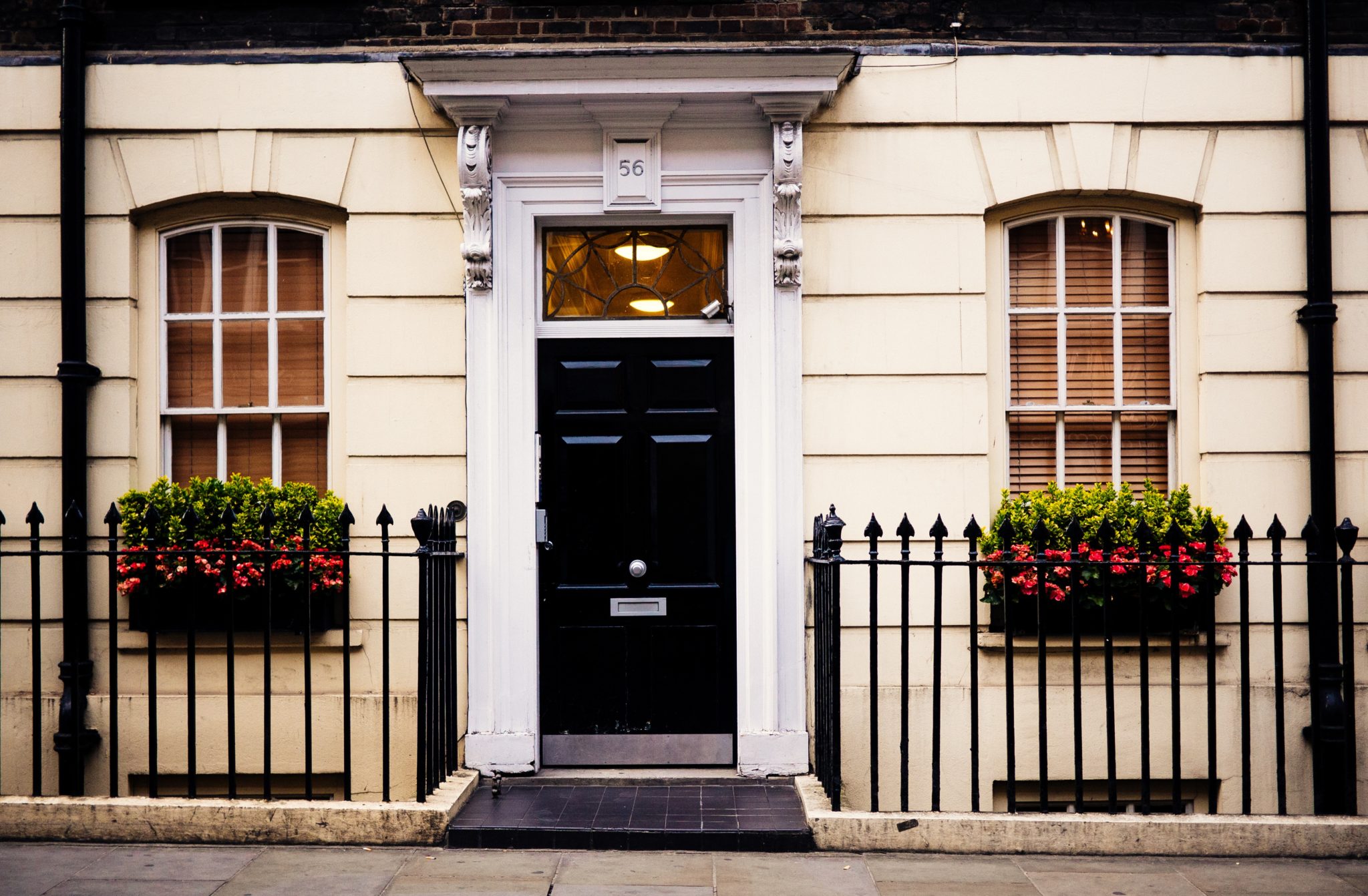 If the down payment on your home was less than 20%, you are probably paying private mortgage insurance (PMI) as part of your monthly mortgage payment. Once you have 20% equity in your home, though, you should contact your lender to get your PMI removed. You can build up this equity either by paying down debt or if your home appreciates.
Shop Your Pantry/Freezer
Take time to see what items you already have in your home and try to incorporate that into your meals. Using what you have saves you from having to buy more food.
Keep Your Car Longer
Drive your car for as long as you can before consider buying another car. The longer you keep your car, the more money you will save.
Ride Your Bike
Ride your bike instead of driving whenever you can. This will save you a lot of money on transportation costs.
Use Cruise Control
Using cruise control helps you reduce wear and tear on your car, and save you money on gas. It also helps you to not speed.
Give Your Services As A Gift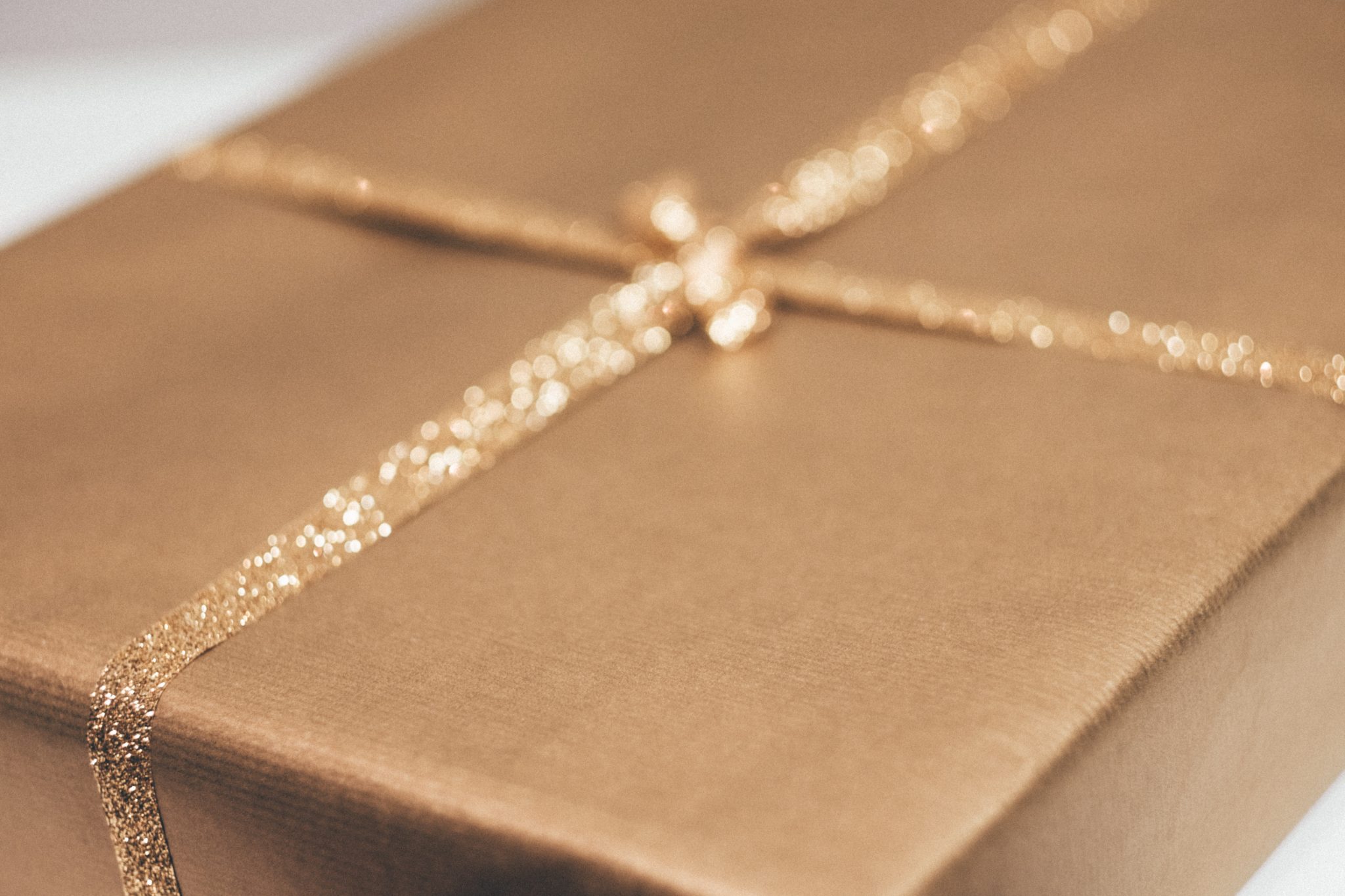 Think about tasks that you can do for someone. For example, my best friend is excellent at calligraphy and can write out invitations or certificates. My uncle is a brilliant photographer and can offer a photo shoot or professional photos. My cousin is an outstanding tutor and can help with math or science classes. I am a lawyer, and can help someone draft up a legal document.
What services can you provide? Whatever it is, if you have the skill or talent then offering it as a gift is not only heartfelt and valuable, but also saves you money.
Learn To Say "No"
If you can't afford something, you need to learn to say "no". Don't let FOMO (fear of missing out) ruin your goals of financial freedom. Give yourself a break from the things that make you feel like you just HAVE to have that new bag or take that exotic trip.
Hang Out With Likeminded People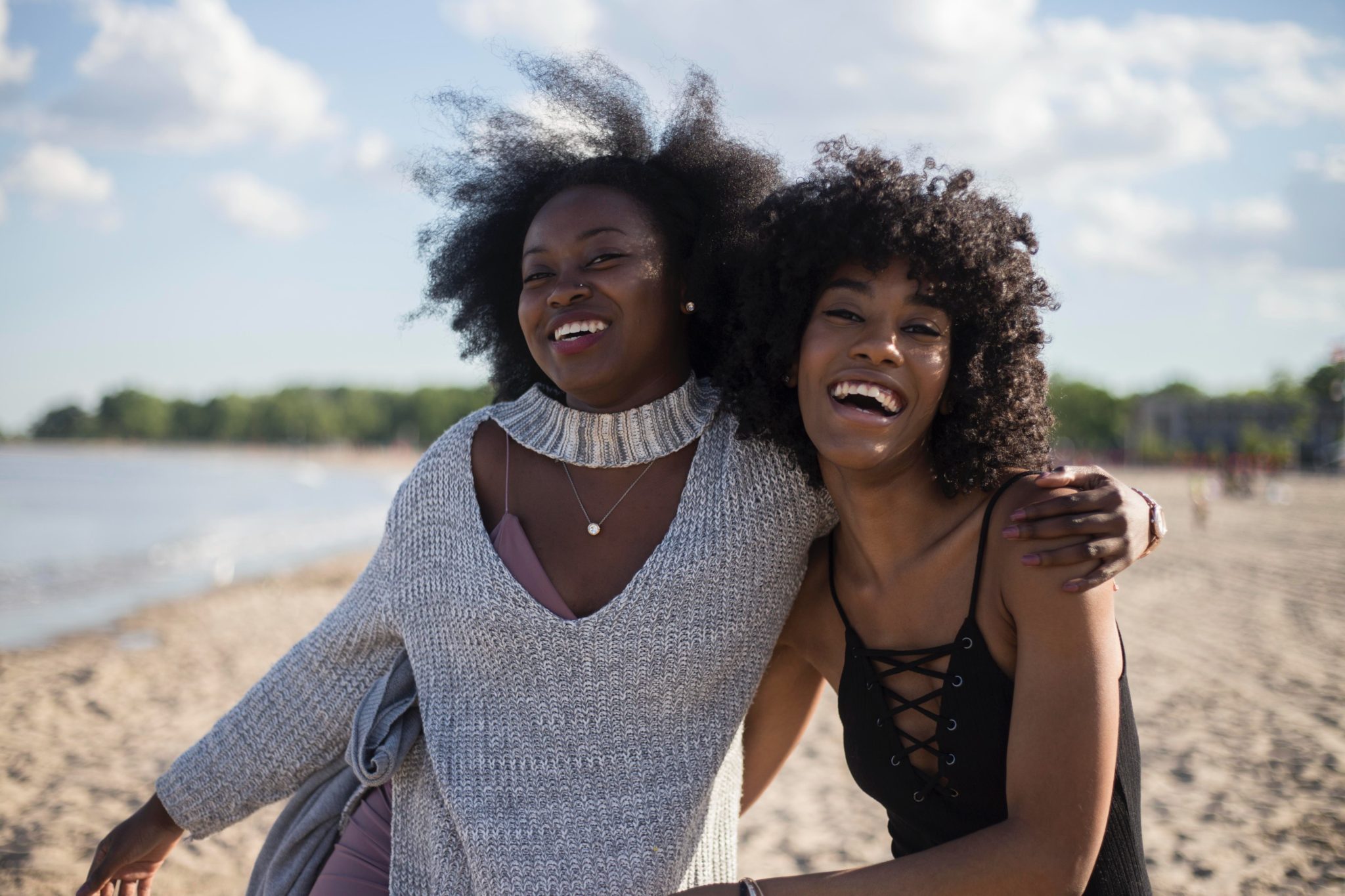 If you hang out with likeminded friends that are trying to save money too, you will almost always spend less. So hang out with people who respect your financial goals.
Find Cheaper Alternatives
When entertaining and hanging out with friends and family, try to find a cheaper alternative. For example, if your family wants to got to a movie, suggest a matinee. If your friends want to go out clubbing, offer to host a game night instead.
Live A Minimalist Lifestyle
Living a minimalist lifestyle will help you save money because you focus on reducing clutter in your life. When you focus on minimalism, you are often limiting what you own and have a limited need for things. Since you own less, you will spend less on buying items.
Join A Frequent Flyer Program
If you enjoy traveling, join a free frequent flyer program. You can earn points towards cheaper fares, upgrades, and free companion tickets. It may take a while to accumulate points, but they can pay off. So whatever your airline, consider joining their rewards program.
Pack Light When Traveling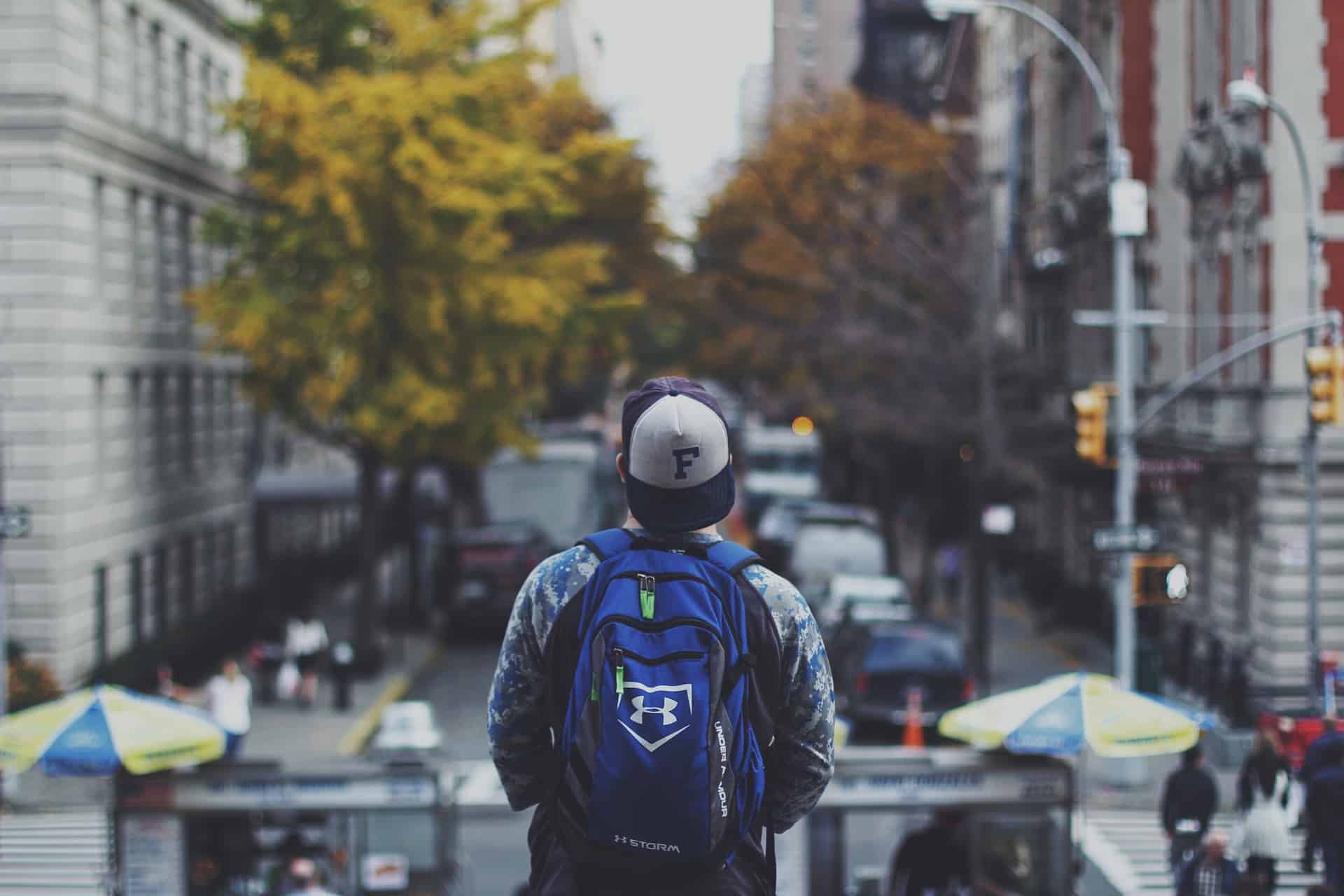 Pack light so you can avoid checking bags. Most airlines today charge a check bag fee. This fee usually starts around $25 for the first bag, and more for any additional bags.
Take Advantage Of Free Activities In Your Community
There are usually many things you can do in your community that are absolutely free. For example, visit a museum, go to the beach, a street fair, or the park.
Eat Leftovers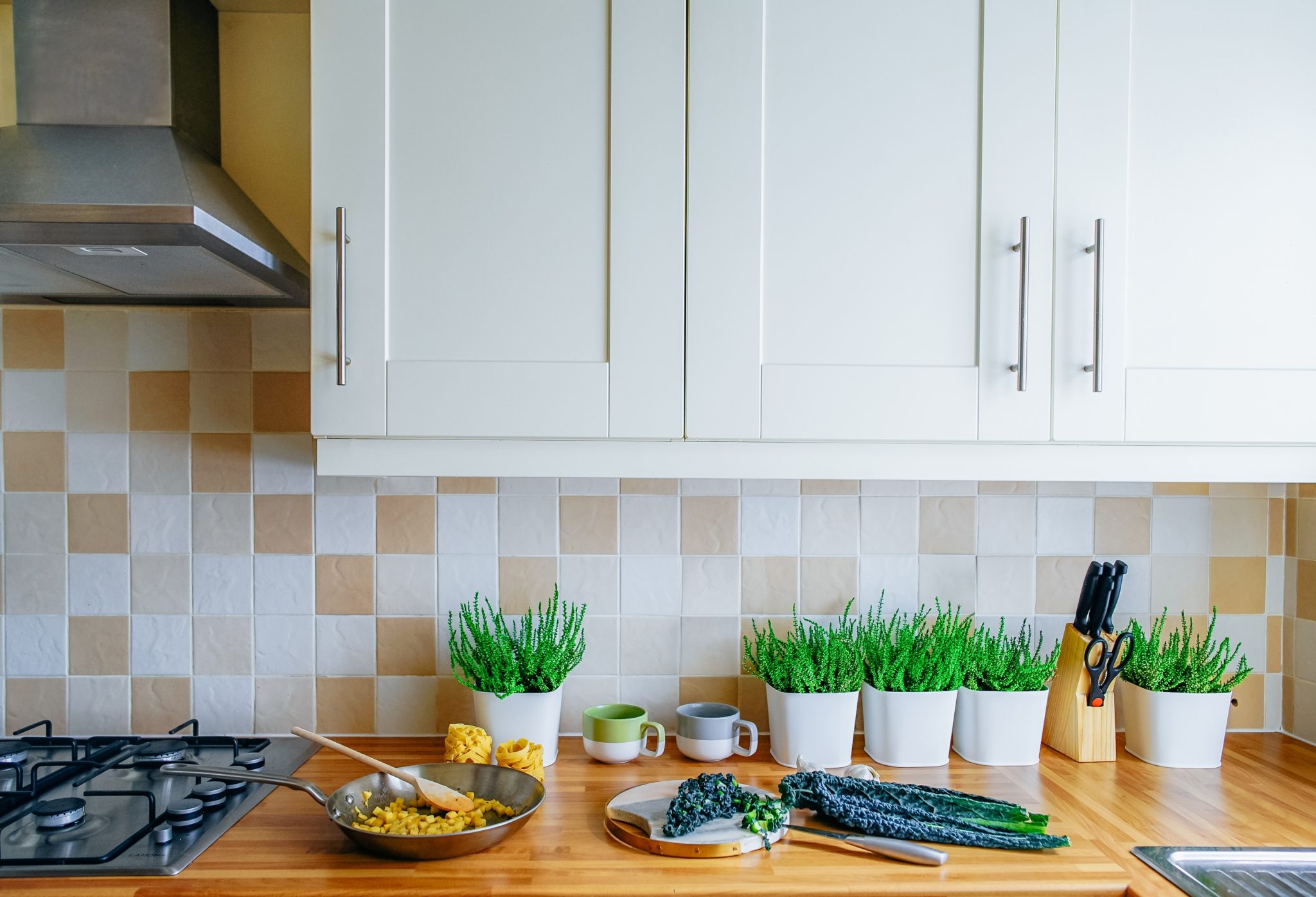 After dinner, pack all the food into containers and eat as leftovers the following days. You can even turn the leftovers into new meals.
Buy Generic Medicine
They're usually exactly the same ingredients as their branded counterparts and cost less.
Double Check Your Insurance Policy
Make sure you're not paying for more insurance coverage than you need. Also shop around for insurance policies and consider combining them. Every year at renewal time, you should call your agent to see if they can offer you a lower price. If not, it's time to shop around.
Save When You Bundle
You can often save automatically on your insurance by insuring your home and vehicles with the same insurance company.

Summary
If you use a few of these tips as ways to save money, you will find you've saved more money than ever. You can download my FREE Savings Tracker to keep track of all the money you've saved. 
Related Articles:
If you want to remember this article, pin it to your favorite Pinterest board.