(This page may contain some affiliate links. Please see my disclaimer for more information.)
Would you still work if you were financially free? I'm pretty sure the answer from most people would be "NO!" However, you may reconsider that answer after you read this article. I was in my early thirties when I became financially free; however, I still continued to work. In this article, I will explain why I still work when financially free…and why you might want to too!


Reasons Why I Think Millennials Should Still Work After Financial Freedom
You are probably working towards financial freedom right now or might have already achieved it. A lot of my peers say if they had enough money to retire, they would quit tomorrow.  But depending on your situation, I would recommend you still work after achieving early financial freedom.
There are a few reasons why I would recommend a young person still continue to work even after being financially free:
1) You Love Your Job
If you really love your job, why quit? I think anyone who loves their job should continue to do it as long as they can.
2) Allows You To Build More Wealth
It's important to build as much wealth as possible while you're still young and able to do it. To be clear, I'm not saying you should continue working a job you hate. I'm recommending finding another way to create wealth in a way you enjoy.
Consider starting a business, working on a project, or working for someone else doing something you love.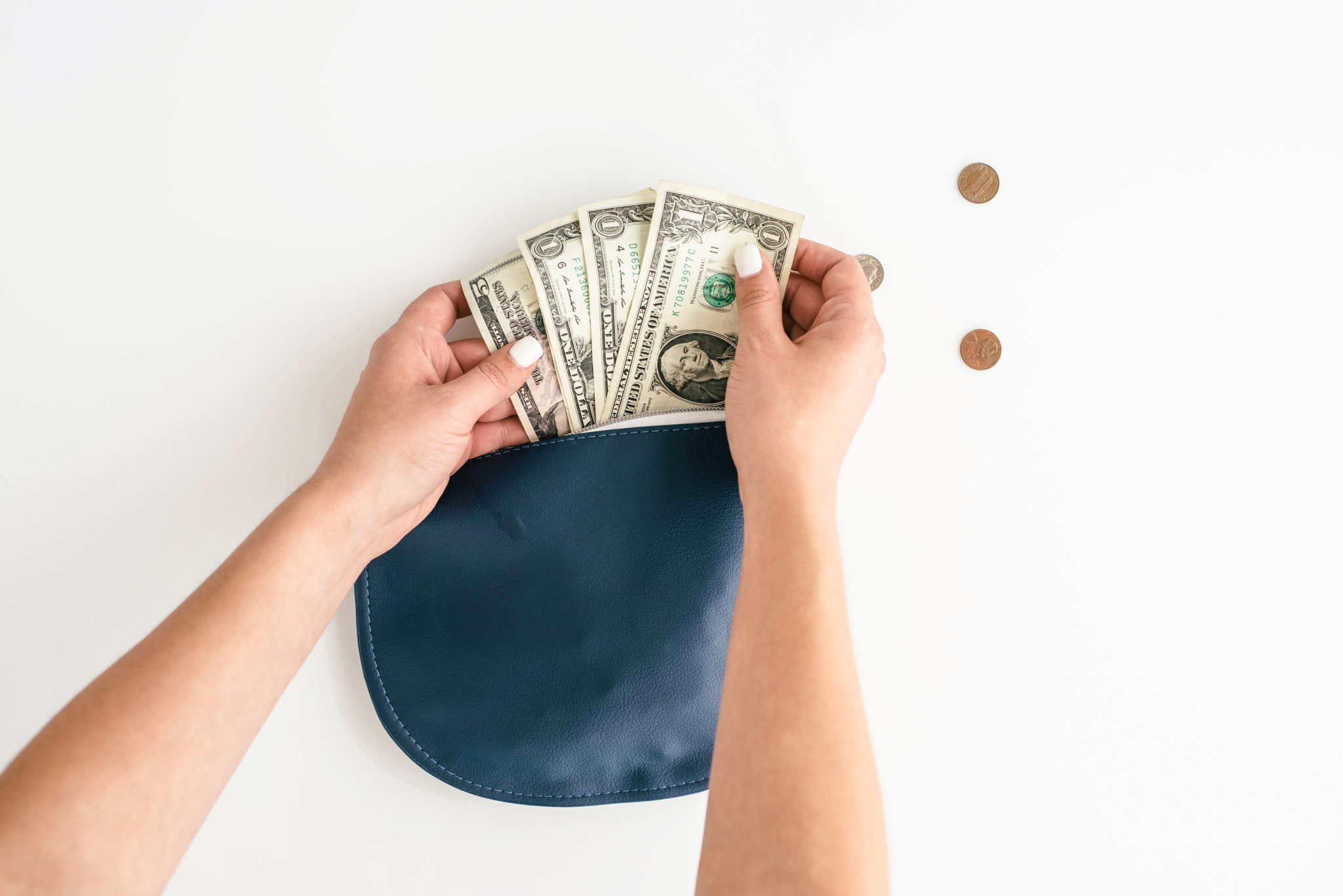 In my opinion, building wealth is always a good thing. When you decide to quit your job, you want to make sure you never run out of money.
As a young woman, you need to take that into account because your money has to last much longer than your parents' retirement account. So having too much money is a problem I would love to have!
3) Keeps You

Active
It can become boring being "retired" as a young person. All of your friends are still working, and you find yourself having nothing to do. You start to realize not working might not be as fun as you thought it was. Therefore, you may consider working (again doing something you enjoy) as a way to stay busy.
4) It Gives Your Life Purpose
When you achieve financial freedom at a young age, you may feel like "now what?" Once the excitement of being able to do whatever you want dies down, you may feel like your life has no purpose. There's nothing to get up and look forward to achieving.
By doing something you love, you give your life purpose. Take these things into consideration when preparing to walk away from your job.
Why I Still Work When Financially Free
The short answer to why I still work when financially free is because I have not reached the level of wealth I want yet—which is Financial Abundance.

Financial Abundance is the ultimate level of wealth you can achieve. It is when your monthly passive income can cover the total monthly expenses of your dream lifestyle.
Obviously, the more luxurious your dream lifestyle is, the longer it will take for you to achieve Financial Abundance—and let's just say, my dream lifestyle is pretty luxurious.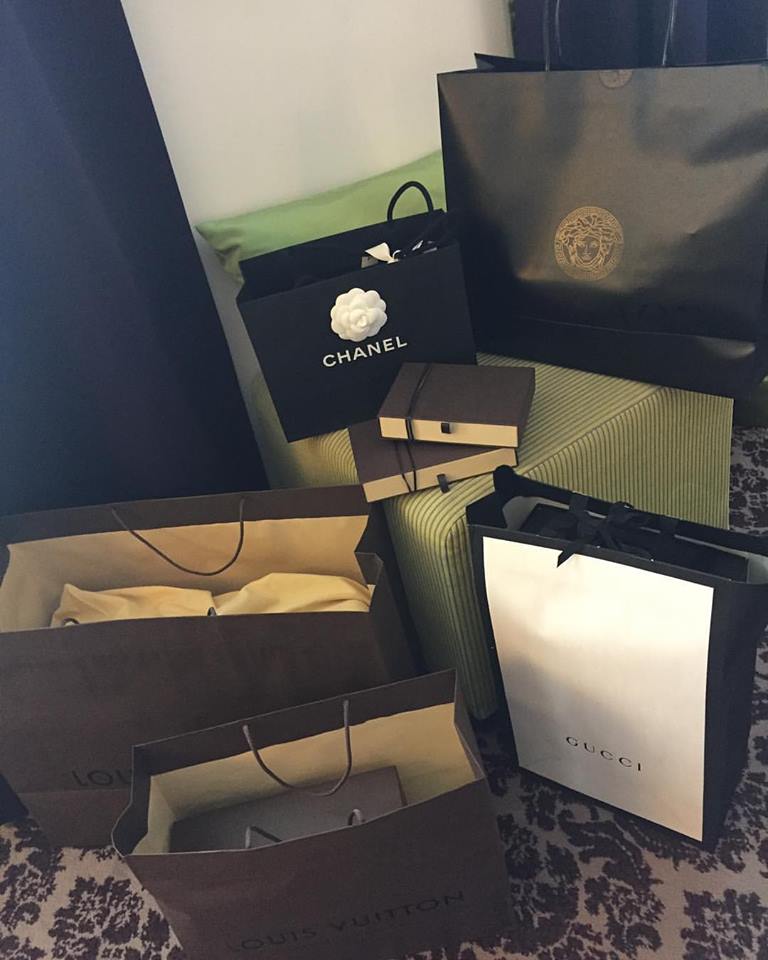 Although I practice a frugal lifestyle now, I do like having luxury items from time to time. I want to be able to afford the lifestyle I had before, but with my passive income.
I gave up a lot of things I used to do because I had to earn money to afford the lifestyle. So I will continue to work and build wealth until I can afford my dream lifestyle.
In order to attain this ultimate level of wealth, I have to continue to earn money so I can have capital to invest. The more money I have to invest, the more money my passive income generates. And the more passive income I have, the closer I am to my goal of Financial Abundance.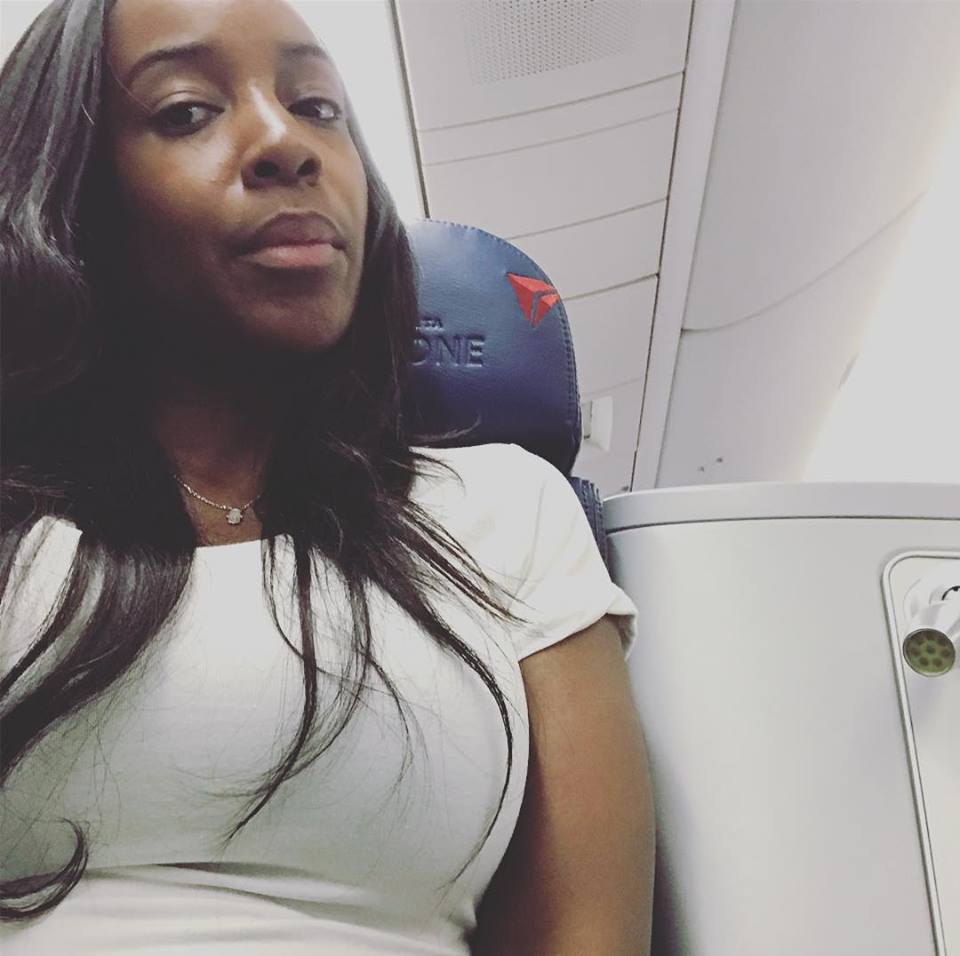 In short, everyone has a different desired lifestyle. You may not want to achieve the same level of wealth or have the same dreams as me—and that's okay. What is important is deciding what you truly want and making that dream come true.
How To Achieve YOUR Dream Lifestyle
Invest
You know what your dream lifestyle is—but now you want to know how to achieve it. In order to eventually achieve your dream lifestyle, you need to invest your money.
Your money is not going to grow fast enough if it's just sitting in a bank. Therefore, you cannot only save your money to create wealth, you HAVE to invest.
There are so many ways you can invest your money. Some ways include investing in stocks, bonds, real estate, and/or a business. You want to invest in things that produce income and increase in value.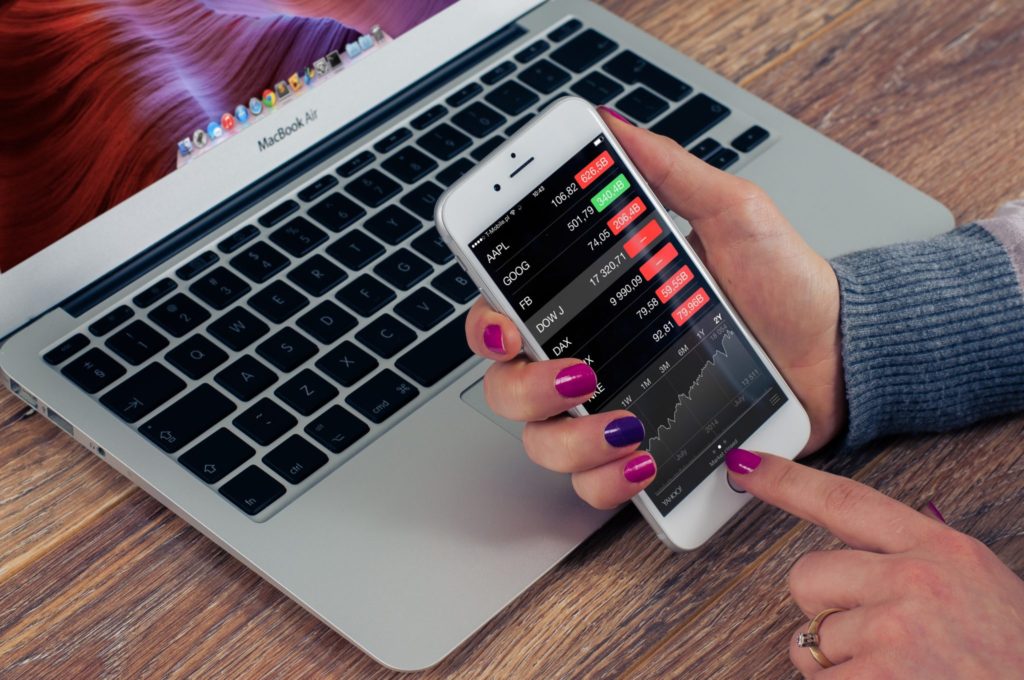 I personally use Robinhood.com to purchase individual stocks. I like this website and app because you can buy and sell stocks for free—there are no commissions or fees.
Most other brokerage firms charge at least a $4.95 fee per trade, and some have hidden fees.
Sign up today and you and I can get a free stock like Apple, Ford, or Sprint. With Robinhood you also don't need a minimum account balance, so you can get started right away.
Make A Budget
If you find you don't have any money (or not enough money) leftover at the end of the month to invest you need to make a budget.
Having a budget allows you to see where your money is going and find areas to cut expenses. If you're just starting out, you can download this FREE Monthly Budget Worksheet. 
However, if you want to get serious with your savings and need something a little more sophisticated, you can get my Budget Template.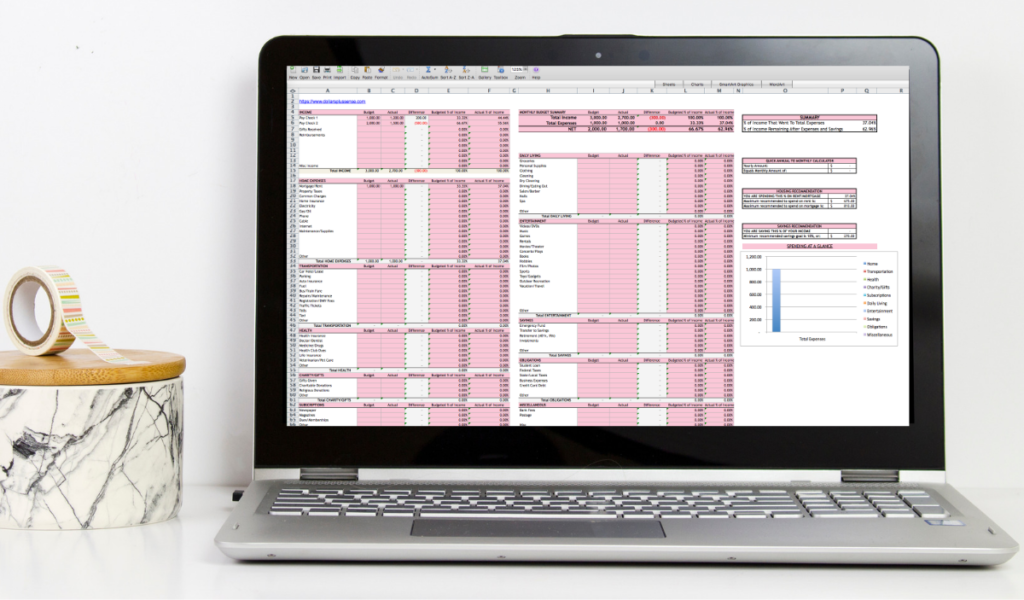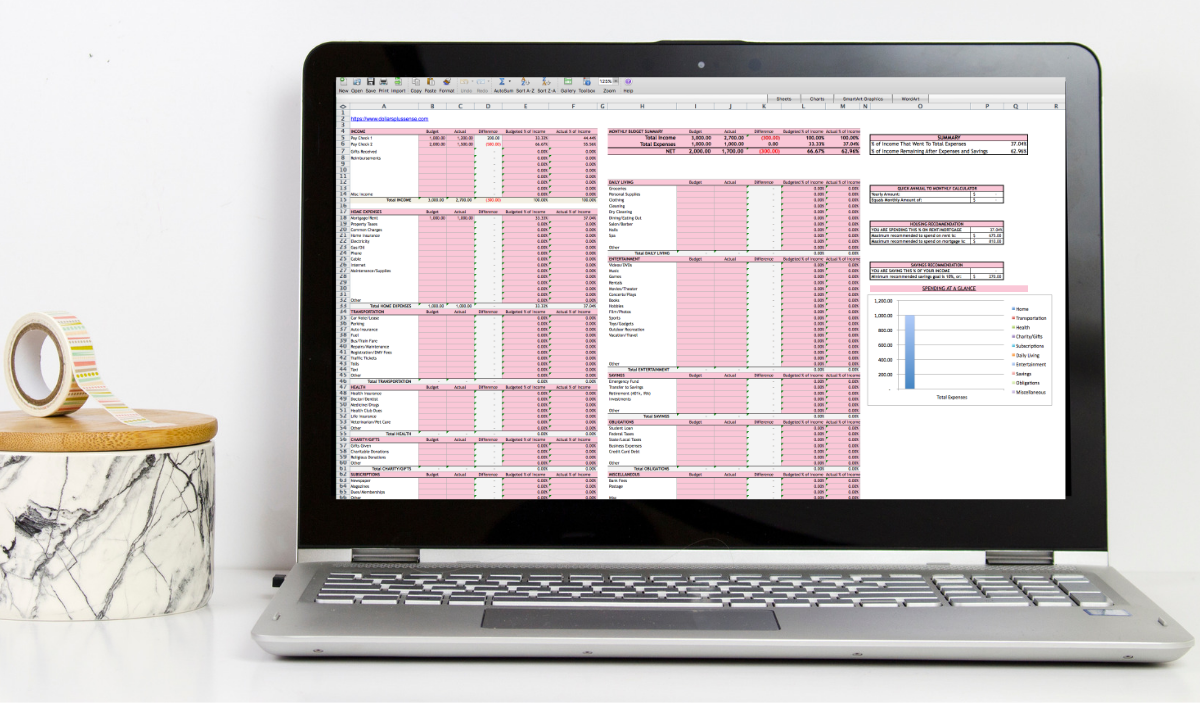 My template makes it easy to see exactly what percent of your income you're saving. It also shows you what percent of your money you are spending. This is the template I use to save over 50% of my income every month, and it's the same template I use to this date.

Summary
There are some good reasons you may want to continue to work even if you attain financial freedom at an early age. If you are still working towards early financial freedom, it is imperative that you make a budget and invest in things that produce income and increase in value. Saving your money alone will not help you reach your goals fast enough.
So, now that you know why I still work when financially free, you may want to consider if you should continue to work too.
Related Articles:
If you want to remember this article, pin it to your favorite Pinterest board.