(This page may contain some affiliate links. Please see my disclaimer for more information.)
Last Updated October 13, 2022
When it comes to investing, Acorns and Robinhood are two of the most popular options. But which is better? To answer that question, we need to compare Acorns vs. Robinhood in four different categories: fees, investment choices, investments for beginners, and customer service. We will then look at what each offers in terms of retirement accounts.

What Is Acorns?

Acorns was started in 2012 and is a mobile-first micro-investing platform that makes it easy for people to start saving through automatic round ups to the nearest dollar from everyday spending on your credit cards, debit cards, or checking accounts.
So in other words, Acorns is a platform that helps you invest your spare change from everyday spending like coffee or shopping online. Acorns invests your money automatically based on your risk profile so you can invest without thinking about it.
You can access your Acorns account online or through the acorns app.
What Is Robinhood?

Robinhood is a stock trading platform that was created in 2013 by two former Stanford students. They realized that big Wall Street firms pay effectively nothing to trade stocks, while most Americans must pay up to $10 for every trade.
They set out to discover a method for allowing everyone access to the financial markets and was created to help people get their feet into investing without paying any commissions fees.
It has been growing rapidly and currently has over 4 million users. Because of Robinhood, almost every brokerage has now dropped trading fees to near zero.
You access your Robinhood account online or through their mobile app.
Acorns vs. Robinhood Investment Fees
An account management fee is a fee an advisor or robo-advisor charges to manage your investments. So let's take a look at Acorns vs. Robinhood investment fees.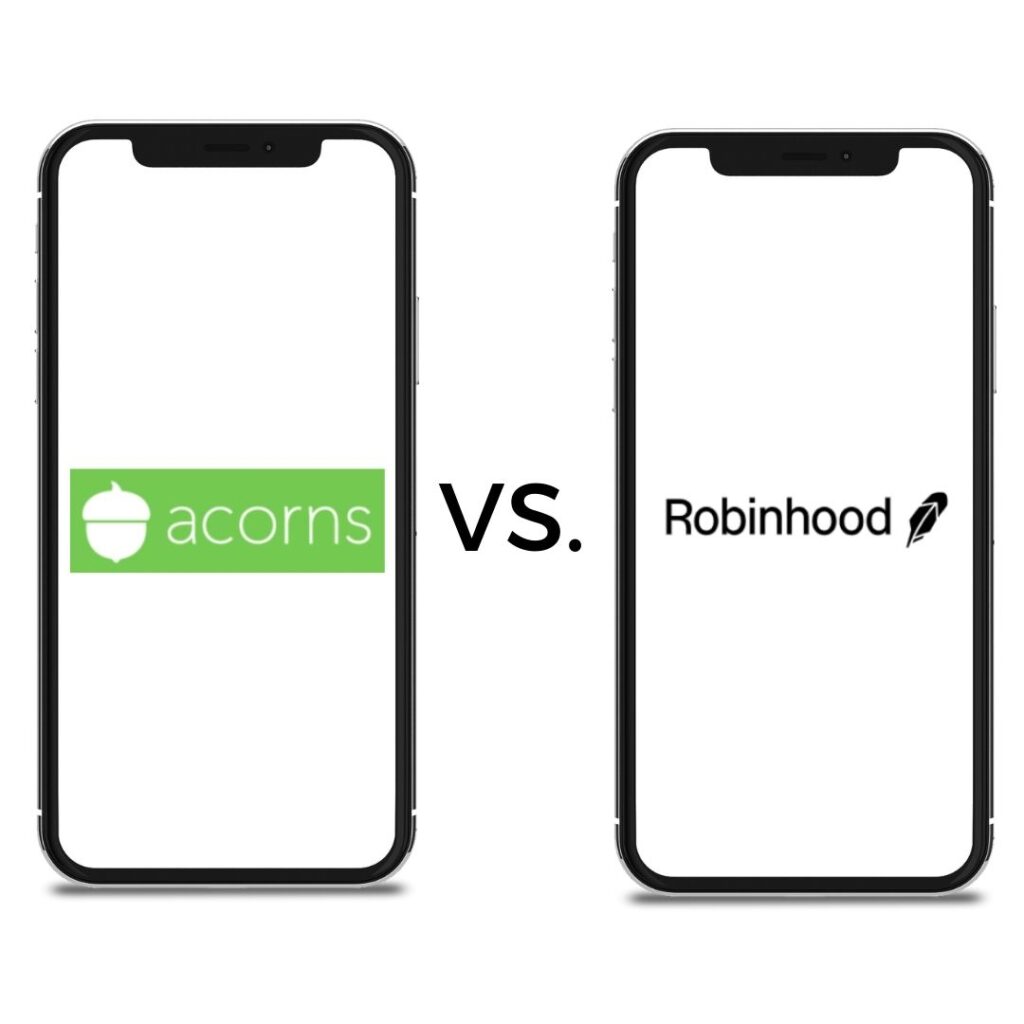 What Are Acorns Investment Fees?
Acorns has 3 different account tiers that charge 3 different investment fees:
Acorns Light ($1/month)
Acorns Personal ($3/month)
Acorns Family ($5/month)
Acorns Lite is their basic personal investment account and the investment monthly fee is $1. But as of September 21, 2021, Acorns said they will be removing their $1 tier (Acorns Lite) from their Subscription Center.
If you're already a member of Acorns Lite, your subscription will change from $1 per month to $3 per month, unless you submit a request to Acorns to stay on that tier.
Acorns' next tier is Acorns Personal and the investment fee is $3 per month. Acorns Personal includes a basic personal investment account plus Acorns Later, their retirement account, and Acorns Checking account.
Finally, Acorns Family is their third tier and has an investment monthly fee of $5. Acorns Family allows you to invest for your children (or children you care about) because it includes an Acorns Early account, which is custodial accounts. The money you invest for them will not be available until they reach adulthood.
Unlike a 529 educational savings account, which restricts funds to education only, the Acorns Early money may be used for anything that benefits the child.
Acorns Family also includes personal investment, retirement, and checking account like Acorns Personal.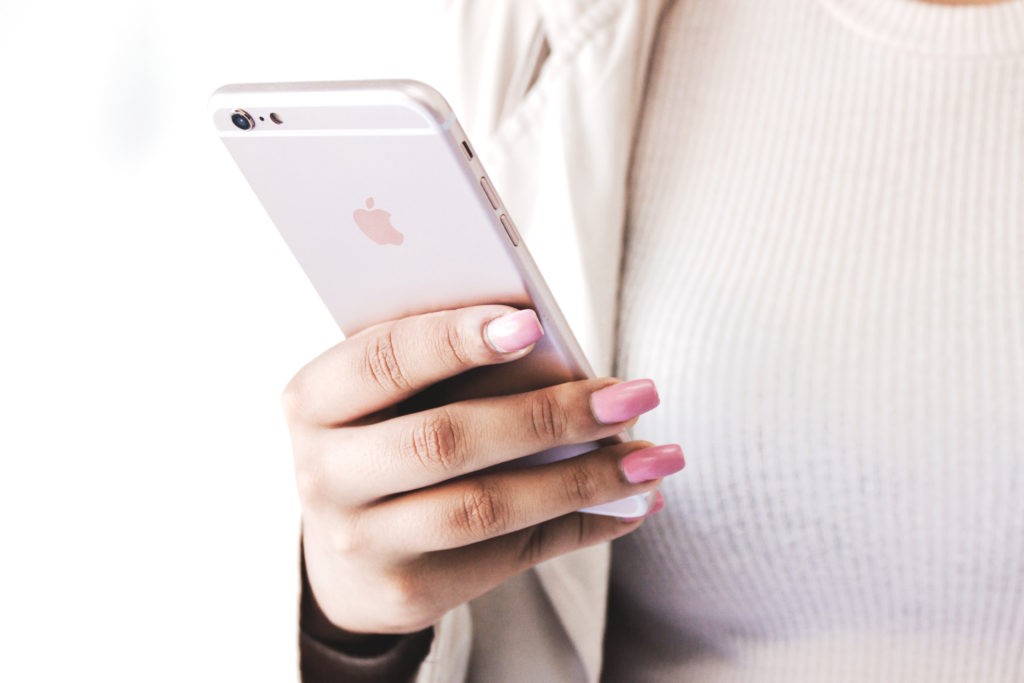 What Are Robinhood Investment Fees?
Robinhood doesn't charge any commission fees to buy or sell stocks and ETFs but there may be other account fees depending on the service you're using.
For example, a Robinhood Gold account comes with extended trading hours, margin capabilities, and after-hours market data. You will have to pay $5/month to get access to this premium feature.
Acorns Vs. Robinhood Fees Winner: Robinhood
In terms of fees, Acorns is generally more expensive than Robinhood. Robinhood is better than Acorns when it comes to investment fees because Robinhood offers commission-free trades while Acorns charge a fee of at least $12/year.
While the fees appear reasonable at first, they are actually quite costly when calculated on an annual basis, which is how other investment apps and robo-advisors charge their costs.
Younger investors who are just getting started—the kinds of investors Acorns is aiming to attract—will pay more than they would with traditional robo-advisors. A typical fee with other brokerage firms is 0.25% of your assets. 
Acorns charges a fixed amount instead of a percentage of funds. Flat fees are popular among investors with higher account balances because it saves them money over time. Investors with a smaller balance, however, should check into other fee options.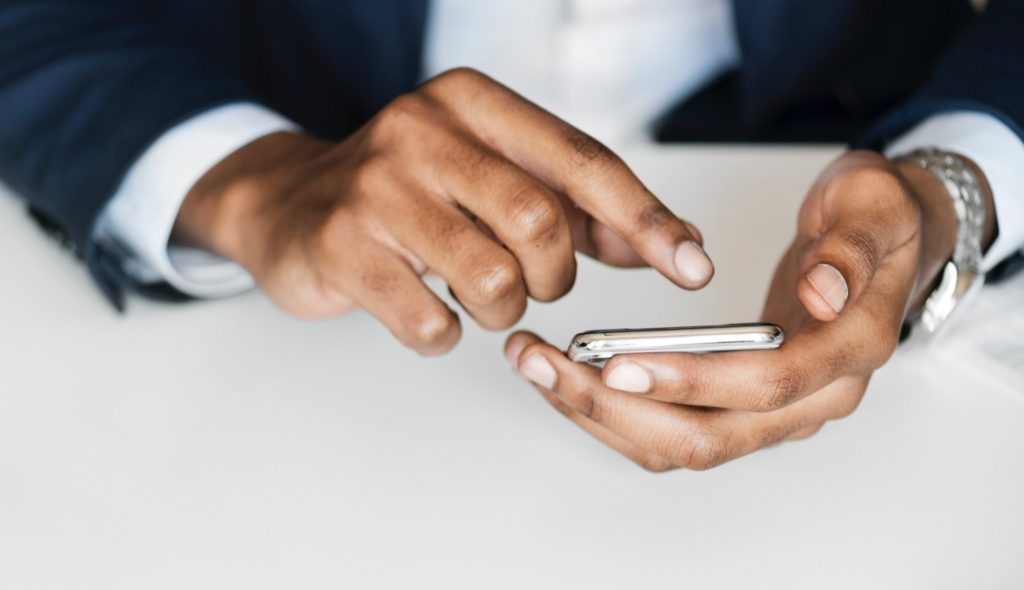 Let me give you an example so you see what I mean.
Imagine you opened a new investment account with only $100. If you used another investment firm, which charges an annual percentage of 0.25% for its basic account, your yearly fee would be $0.25. If you opened an Acorns Lite account, the one-year cost for that $100 investment would be $12.
Of course, the investment fees with Acorns become smaller and smaller the more you invest, but that could take some time.
For example, having an investment account with $100,000 with Acorns makes more sense because the yearly fee with another investment firm at .25% would be $250. As with Acorns, it would be $60 if not less.
Robinhood offers the lowest fees in the market. It doesn't charge any commission or account balance fee and it does not take a percentage of your account balance. This makes it the best option for people with a small account balance and those who don't want to incur any fees.
If you're interested in signing up with Robinhood, you can get a free stock like Apple or Facebook by clicking on my link. With Robinhood you also don't need a minimum account balance, so you can get started right away.
How Does Robinhood Make Money?
So as you can see Robinhood is a better option than Acorns in terms of fees. But you're probably wondering "how does Robinhood make money?"
Besides the Robinhood Gold feature, Robinhood makes money from the user by investing the user's funds and by collecting interest on the funds that users don't use.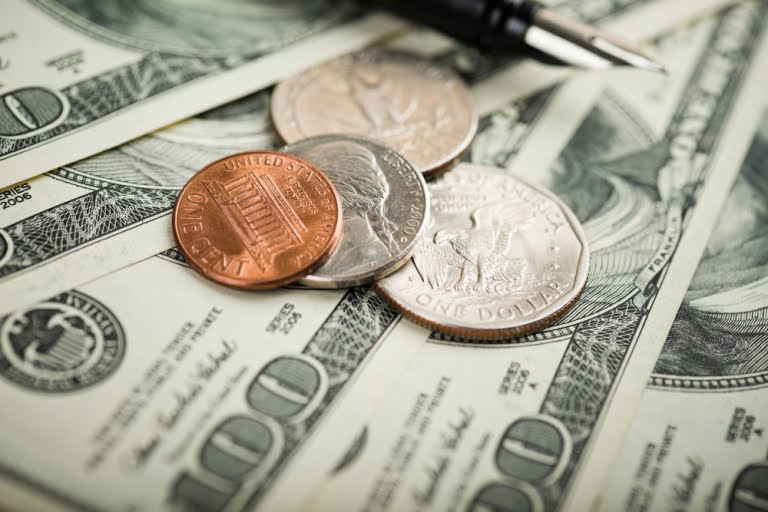 Acorns vs. Robinhood: Investment Choices
Before we compare the different assets and investment choices you can make with Robinhood vs. Acorns you'll need a basic understanding of what these different asset classes are.
I'm going to only go over the types of investments offered by Robinhood and Acorns: 1) stocks, exchange-traded funds (ETF), options, and cryptocurrencies.
What Is A Stock?
A stock is basically ownership in a public company.
What Is An Exchange-Traded Fund (ETF)?
ETFs are basically baskets of stocks, bonds, and/or other securities. An ETF is an investment fund traded on stock exchanges, much like stocks. Most ETFs track an index and attempt to replicate the performance of the underlying benchmark.
What are Options?
An option is a contract between two parties that allows them to buy or sell an asset at a specified price before the contract expires. Options contracts are traded on stocks and ETFs on Robinhood.
What Are Cryptocurrencies?
Cryptocurrencies are not tied to any government or central bank. They run on a technology called blockchain, which is basically an online database that keeps track of transactions made in the currency and maintains anonymity.
Cryptocurrency trade 24/hrs a day with no set open or close times like regular stock exchanges have.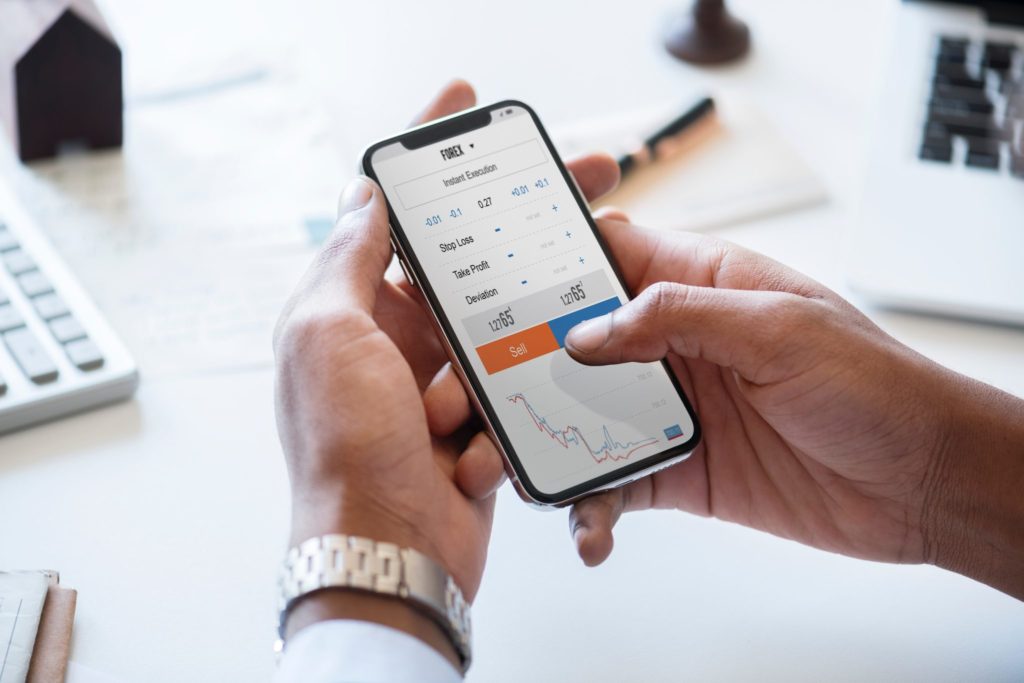 What are Acorns Investment Choices?
Acorns invests your money in exchange-traded funds (ETF). These funds include stocks, bonds and other securities.
Acorns currently offers 5 different investment choices. You choose which one of 5 the Acorns investment portfolios you want, but Acorns decides the ETFs that make up those portfolios. Each portfolio is designed to meet the specific risk requirements of each investment–from lower risk tolerance to high.
What Are Robinhood Investment Choices?
You can invest in four different types of assets with Robinhood: individual stocks, exchange-traded funds (ETF), options, and cryptocurrencies. Unlike Acorns, with Robinhood you choose exactly what you want to invest in.
Acorns vs. Robinhood Investment Choices Winner: Robinhood
Robinhood is better than Acorns when it comes to investment choices. Robinhood offers more freedom than Acorns. You have more control over your portfolio and have more options to invest in.
With your Robinhood account, you can also purchase fractional shares. A fractional share is when you own less than one whole share of a company. Fractional shares allow you to purchase stocks based on the dollar amount you want to invest instead of the price of a whole share, which means you can buy stocks for as little as one dollar.
For example, before if you wanted to buy Amazon stock, one share today would cost you over $3,000. Most new investors don't have that much money to make the minimum investment in Amazon.
However, now with fractional shares, you can invest the dollar amount you can afford and add Amazon to your investment portfolio.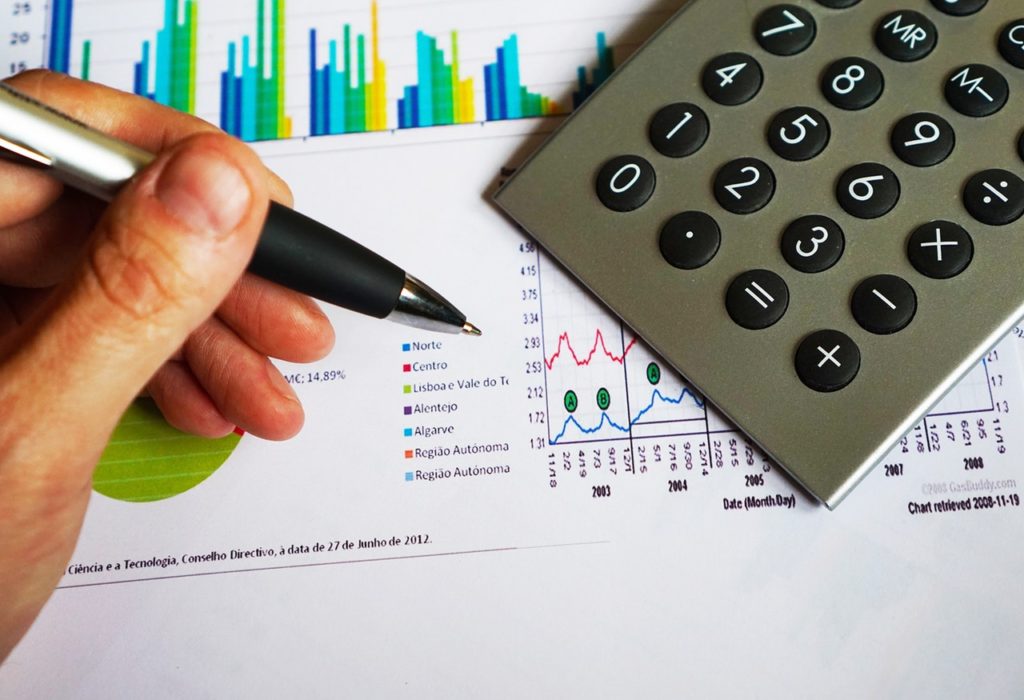 Acorns vs. Robinhood: Investments For Beginners
Let's take a look at which is a better option for beginner investors Robinhood vs. Acorns:
Acorns
Acorns is a great app for getting started with investing for several reasons. First of all, it has no account minimums associated with opening an account which makes it a popular choice among young investors who are just starting out.
With Acorns, investors invest in a managed portfolio. This means that Acorns will choose your investments and allocate your funds to those investments based on the risk level you choose for your portfolio.
So you just tell Acorns your financial goals, and they will choose the best investments for you based on that.
Although you cannot choose your own investments, you can choose a more or less aggressive portfolio than Acorns' recommendation and you're free to change it at any time.
Robinhood
Robinhood is also a great option for beginners because, like Acorns, Robinhood has no account minimums (or fees) to open an account.
However, with Robinhood, you choose the specific companies or assets you want to invest in. Therefore, with Robinhood you need to have some experience with investing and you need to know how the market works.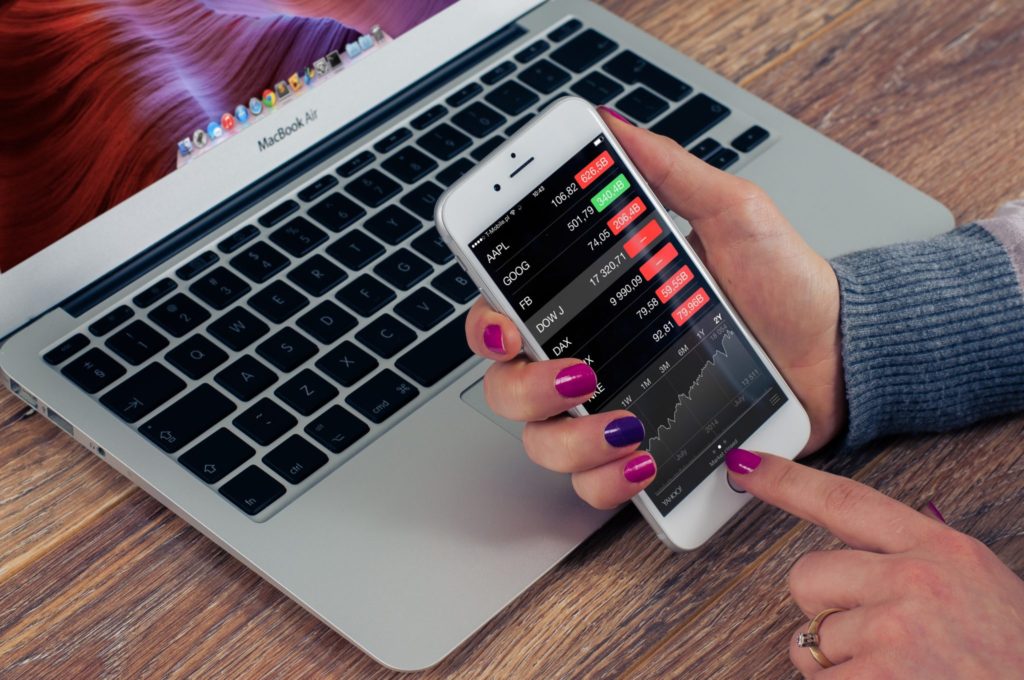 Acorns vs. Robinhood Investment For Beginners Winner: Acorns
Acorns is geared towards the beginner investor who wants to start investing with small amounts of money while Robinhood is suited for more experienced investors.
Since Acorns choose your investments for you, this is great for the beginner investor that has no idea what to invest in.
Robinhood on the other hand is only a great option for beginners who are willing to take some time to learn about investments before diving in.
Acorns Vs. Robinhood: Customer Service
Customer service is one of the most important factors when choosing a financial company to invest with. If you ever have issues, customer service representatives are there to help resolve any problems you may have. So lets compare Robinhood vs. Acorns customer service.
Acorns
Acorns has been known to have great customer service. Acorns customer service is available over the phone, through email, or live chat on their website's contact page.
If you wish to contact Acorns and discuss your account details with an Advocate, you can call them between the hours of 5am – 7pm PST, seven days a week.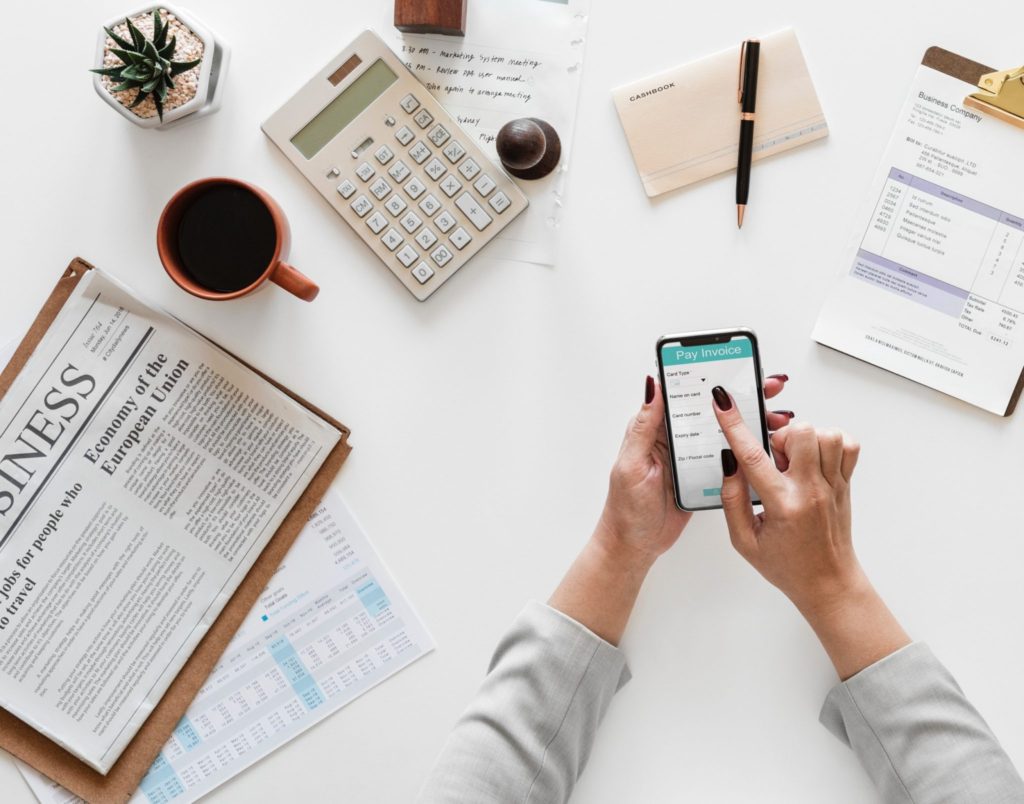 Robinhood
Robinhood has somewhat of a bad reputation when it comes to its customer service. Robinhood was not big on phone contact and they did not encourage questions by phone as a first option. 
To make matters worse, Robinhood experienced outages, which they stated was due to "stress on our infrastructure." One outage lasted an entire day in early March 2020. Outages were not experienced by other brokers during the same time period.
Since the incident, Robinhood users have filed a class-action lawsuit against the company, claiming that it misled them about its trading capabilities. In that lawsuit, they stated, "Robinhood had a duty to provide a system and platform 'robust enough' to handle that trading volume and have a backup system to handle outages."
Because of this, Many users are fleeing Robinhood in droves, seeking alternatives on other platforms.
Perhaps most importantly, Robinhood users have been flocking to other platforms after the broker's recent stance on temporarily blocking users from buying stocks like GameStop ($GME) and AMC Entertainment ($AMC) during the massive short squeeze event.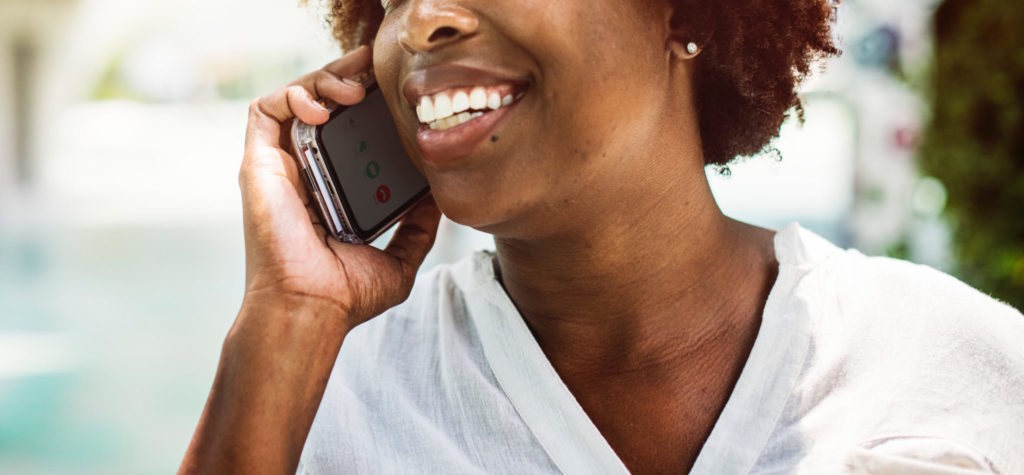 However, it looks like Robinhood has realized they really fall short in the customer care department and has recently introduced live phone or chat support to answer your questions 24 hours a day, 7 days a week.
You can contact Robinhood phone support either through the app or their website. To contact Robinhood's phone support you:
Select the Menu tab
Select Robinhood Support
Then select Contact Us 24/7
Next, you choose the topic that describes your question
Select how you would like to be contacted (either by chat or phone)
If you request a phone call, you can go back to using the app or website like normal. Robinhood will send you a notification when you're next in line for your call. They will also tell you what phone number you can expect a call from so you know it's Robinhood and not spam or a scammer.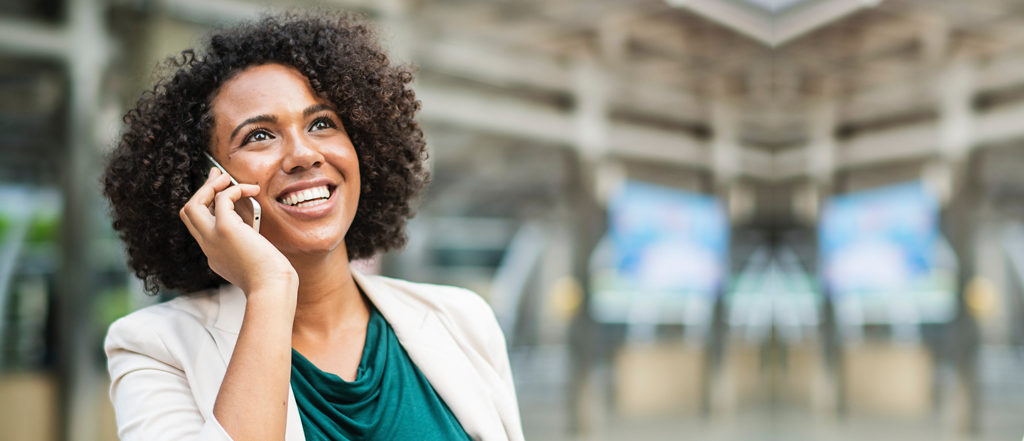 Acorns Vs. Robinhood Customer Service Winner: Acorns
Acorns is the clear winner when it comes to customer service. Robinhood has more issues than acorns when it comes to its customer service. Acorns is available 7-days a week and Acorns customer service agents are eager to help with any problems you may be having.
Whereas with Robinhood, they just introduced the possibility of speaking with a customer care representative 24 hours a day, 7 days a week. Before October 2021 it was almost impossible to speak with a customer care representative.
While Acorns does not have perfect customer service, they are still miles ahead of Robinhood's subpar support staff.
What Are The Cons Of Acorns?
Here are some of the cons of using Acorns compared to Robinhood:
The investment fees are quite high for low-balance Acorns users. Robinhood, on the other hand, doesn't charge any fees at all.
You can't control what's in your portfolio on Acorns and can't select the individual companies you invest in. This prevents you from acting fast and taking advantage of investment opportunities when they come up.
What Are The Cons Of Robinhood?
Here are some of the cons of using Robinhood compared to Acorns:
Robinhood doesn't have Acorns "round up" feature, which can help you save more money and grow your investments faster.
No automatic rebalancing like Acorns offers. This requires more work on your part and can lead to things slipping through the cracks if you aren't staying on top of it.
You have to be knowledgeable about the stock market so you can know what to buy, when to buy, and when to sell. While Acorns does this for you automatically, with Robinhood it is on your shoulders.
Robinhood does not have the option to invest in a retirement account (such as a traditional IRA, Roth IRA, and SEP).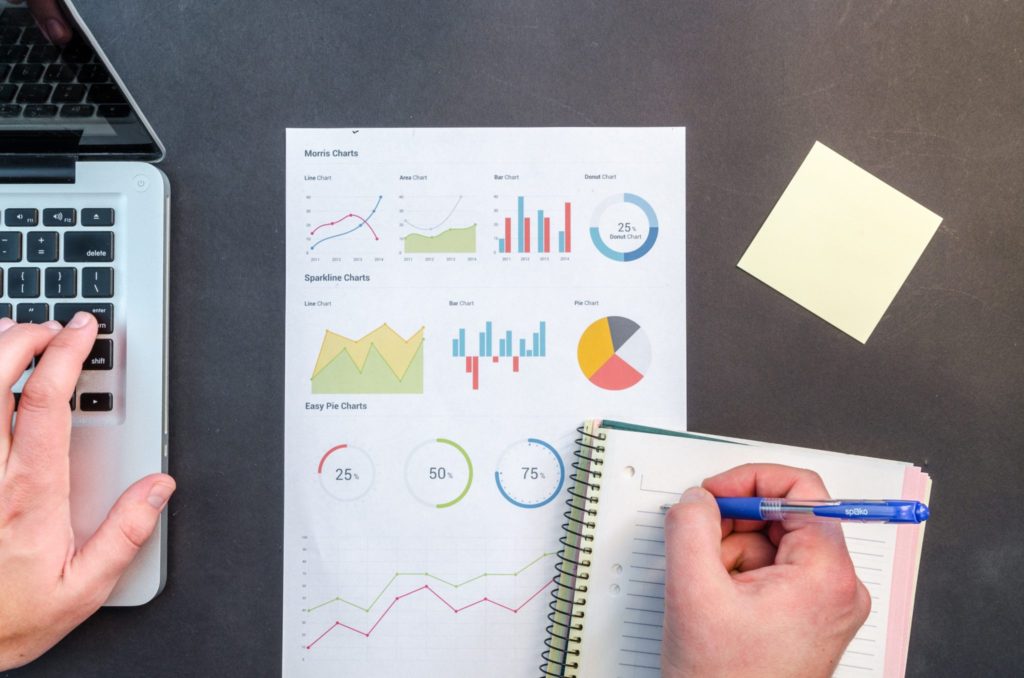 What Are The Pros Of Acorns?
Here are some of the pros of using Acorns compared to Robinhood:
No account minimum to open an account.
The "round up" feature makes saving and investing money easy and automatic.
Your portfolio is managed by industry experts so you don't have to be very knowledgeable about the stock market and what stocks to choose.
Acorns automatically rebalances your portfolio as you invest means Acorns takes care of the hard work for you. Every time you deposit or withdraw funds, they adjust the proportions of ETFs purchased to move your account towards its target portfolio allocation.
There is an option to invest in a tax-sheltered retirement account.
If you want to learn more about rebalancing, check out my article "Stock Market Basics: 3 Simple Long Term Stock Investment Strategies."
What Are The Pros Of Robinhood?
Here are some of the pros of using Robinhood compared to Acorns:
You can invest without any monthly fees.
You can earn interest on your uninvested brokerage cash while you plan where to invest next—at no cost to you.
No account minimum balance to open an account and no minimum deposit is required to get started.
You can buy fractional shares, which is great if you're looking to invest smaller amounts.
You have more choices and flexibility when it comes to the types of investments you can make. Acorns invests mostly in ETFs while Robinhood offers individual stocks, options, and other investment products like cryptocurrency.
If you know what you're doing, you can get a much higher return on your money than with Acorns because you can invest in individual companies and take advantage of investment opportunities quickly.
You can earn extra income on stocks you already own through their Stock Lending Program. You can learn more about their Stock Lending Program HERE.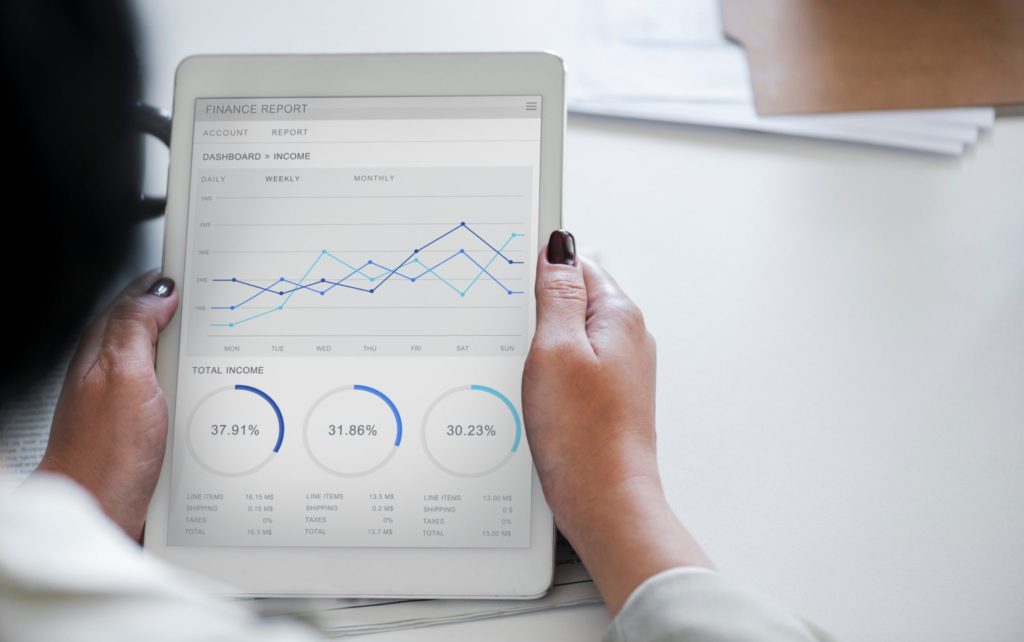 Which Is Better Robinhood Of Acorns?
When trying to decide which is better Robinhood vs. Acorns, it all depends on what you need and want. Both companies have their own take on investing, therefore it's hard to say which is better.
Because Robinhood and Acorns take a slightly different approach to investing money, the better option is going to be the one that best suits your circumstances and financial health.
But it does seem Robinhood has a lot of features that Acorns lacks. For example, Acorns is a company that focuses only on investing in ETFs while Robinhood offers the ability to invest in individual stocks, options, cryptocurrencies, and ETFs if you want.
Plus, Robinhood, allows users to invest in stocks without paying any fees. Unlike Acorns where you will have to pay at least $12 a year to invest.
However, Acorns is an excellent option for people who have a hard time saving up enough money to invest. Since Acorns automatically rounds up the user's purchases from their debit card and/or credit card and invests them, it makes saving and investing much easier.
Another great thing about Acorns is your portfolio is picked and managed for you by experts. This is a fantastic approach for individuals who simply want to invest but don't understand much about it or ETFs, since they will be handled automatically by the firm.
Whereas with Robinhood you need to know how to trade stocks, options, ETFs, and or cryptocurrency because you are doing it yourself.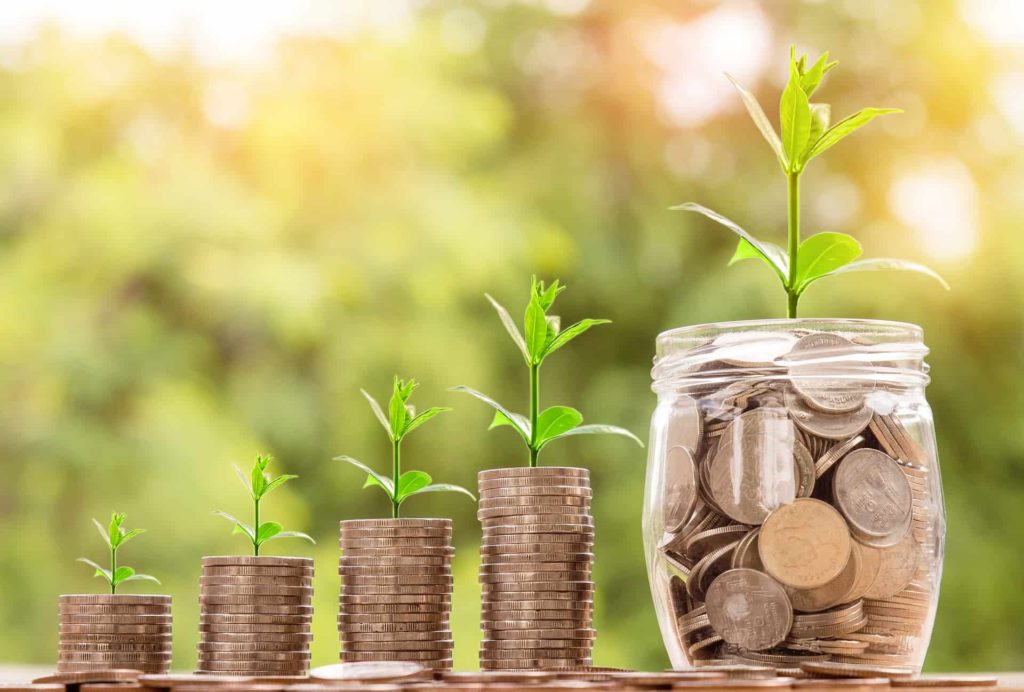 Acorns Is Best For You If:
I would recommend Acorns to anyone who:
Is looking to "set it and forget it" when it comes to investing and wants to build a long-term portfolio.
Wants to be managed by industry experts and is not interested in choosing individual stocks.
Has difficulty saving money and want their money invested automatically without much effort on your part.
Does not have a lot of money to get started with investing (but be careful about those fees).
Has a high-balance investment account and is trying to keep their fees low.
Robinhood Is Best For You If:
I would recommend Robinhood to anyone who:
Is looking for a platform that does not have any fees for trades or commissions.
Does not have a lot of money to get started with investing.
Has some knowledge of the stock market and likes to be proactive and invest in individual companies.
Is interested in investing and wants to be able to choose from a wide variety of investments.
Wants higher returns on their money and is willing to do the research so they can recognize a good investment opportunity.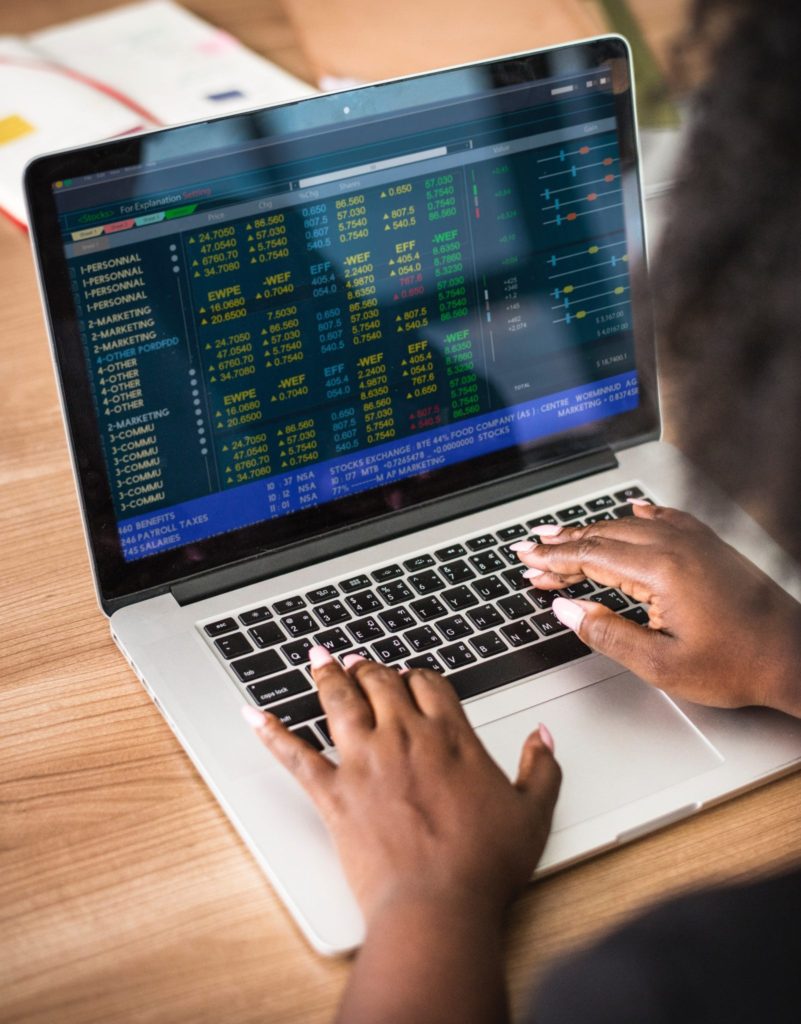 Can You Have A Robinhood And An Acorns Account?
After reading this article, you might want to use both investment platforms because you can see the strengths of each one. Thankfully, yes you can have both Acorns and Robinhood accounts because they are two totally separate companies with different approaches to investing money.
One of the biggest difference these two platforms has is with Acorns you can invest inside a tax-shelter retirement account, whereas that option is not available right now with the Robinhood app.
Robinhood may be a great fit for new investors who want to pick their own stock and ETF selections, whereas Acorns is better suited for hands-off investors who want help building a diversified, long-term portfolio.
How Can I Use Acorns And Robinhood Together?
If you can't decide which one is right for you, why not use both Acorns and Robinhood to build the best portfolio.
You could use Acorns to build a diversified long-term investment account. Acorns will help you automatically save money and grow your investment with their round-up feature.
Your Acorns account will be managed by industry experts who will choose the best investments for you based on your financial goals. They will also rebalance your portfolio and make adjustments where necessary.
Meanwhile, you could also use Robinhood to invest more aggressively and try to increase your return on investment by choosing individual stocks, options contracts, or even cryptocurrencies that you think will appreciate over time.
Using Robinhood would allow you to get your feet wet with investing and is a great option if you are curious about the stock market and want to actively pick your own stocks.
This strategy is the best of both worlds because new investors can pick and choose the individual stocks they want, while also having a diversified Acorns account alongside which provides more security.
Then once you've decided on a platform that meets your needs, go ahead and sign up for your Acorns or Robinhood account.

Summary
There are certainly a lot of choices out there for investment accounts, but Robinhood and Acorns stand out as being great options for investors who don't have a lot of money to get started. When comparing Acorns vs. Robinhood, they each have their own advantages and disadvantages, but ultimately it comes down to preference in terms of what features are more important to you.
Acorns is great for investors who don't have a lot of experience, would prefer not to have to pick individual stocks on their own, and want their investments managed by experts.
Meanwhile, Robinhood gives more control back to the investor because there are no management fees or commissions, and you can actively choose which companies and assets you want to invest in.
Acorns is perfect if you are new to investing and want some hand-holding along with your investment, whereas Robinhood offers the ability to invest in individual stocks which can be fun but risky as well. As always, it's important to do your own research and decide for yourself which one is best.
Related Articles: 

If you want to remember this article, post it to your favorite Pinterest board.