(This page may contain some affiliate links. Please see my disclaimer for more information.)
Last Updated November 2, 2021
Are you sick of not having money? Do you find yourself in the same financial situation year after year? Whatever your financial goals, you need to have a financial goal planner.  Find out why a financial goal planner is the key to your financial success.  

What Are Financial Goals?
Financial goals are the things you hope to achieve with your money. They aren't one size fits all, because everyone has different hopes and priorities when it comes to their money. However, if you don't set your financial goals, you'll probably stay stuck in the same place financially.
Why Are Financial Goals Important?
Having financial goals are important because people who make goals usually achieve them, and achieve them much faster than those who do not set any financial goals. The reason for that is because goals give you more focus, allows you to track your progress, and help you stay motivated to achieve your task.
For example, say your goal is to save for a house. You might cut back on your shopping trips and use that money you save to put towards your house fund instead. Without establishing that goal, you're more likely to continue spending as usual without putting anything towards savings.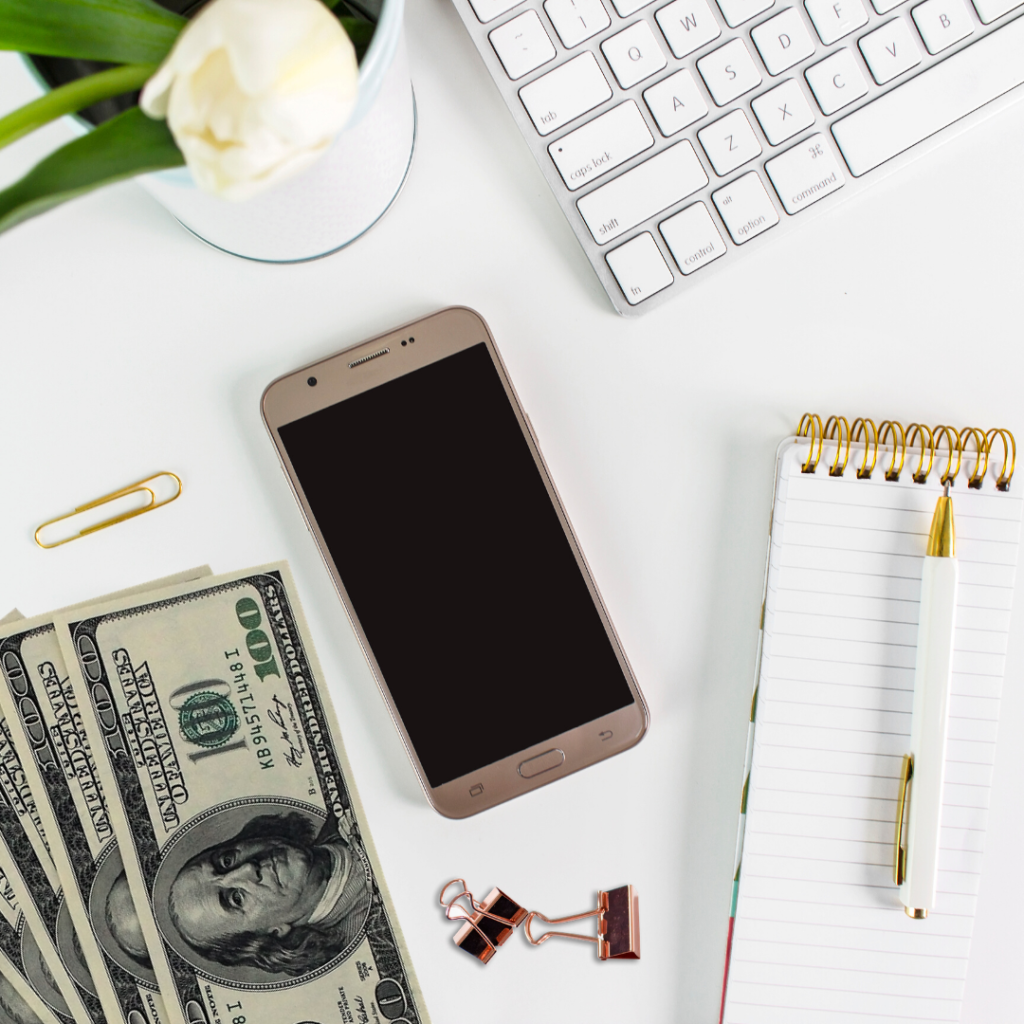 So in other words, having financial goals help influence your actions today to ensure you have a better financial future tomorrow.
What Should My Financial Goals Be?
It's hard to say what your financial goals should be because everyone is in different stages of their financial life. So I would just say your financial goals should put you in a better position to have more wealth than you had before.

But in general, everyone should strive to achieve these financial goals at some point in their life:
Have a fully funded emergency fund
Have enough money for retirement
Get out of debt (or at least have a positive net worth)
Have multiple streams of income
Spend less money than you make
Making sure your loved ones are taken care of upon your death
3 Different Types Of Financial Goals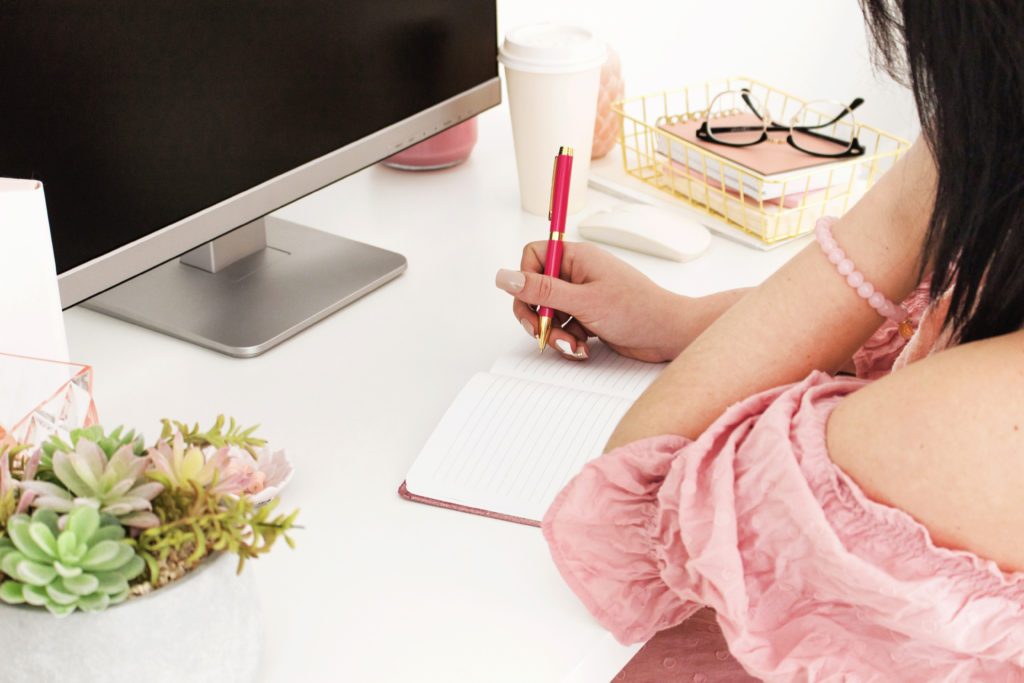 In general, there are three different types of financial goals that you can have: 1) short-term; 2) mid-term; and 3) long term goals. Let's break down what I mean by that…
1. Short-Term Financial Goals
Short-term financial goals are usually goals you wish to accomplish in less than 1 year. Some common examples of short-term goals are building your emergency fund, paying down high-interest debt, or saving for a wedding or vacation.
2. Mid-Term Financial Goals
Medium-term financial goals usually take about 1-5 years to achieve. Some examples of mid-term financial goals may be saving to buy a car, saving for a down payment on a house, or paying off your high-interest debt.
3. Long-Term Financial Goals
Long-term goals usually take more than 5 years to achieve. Some examples of long-term goals may be saving for retirement, saving for your child's college tuition, or paying off a mortgage.
Why Do I Need A Financial Goal Planner
You can make financial goals, and even write them down, but a financial goal planner will help you take action.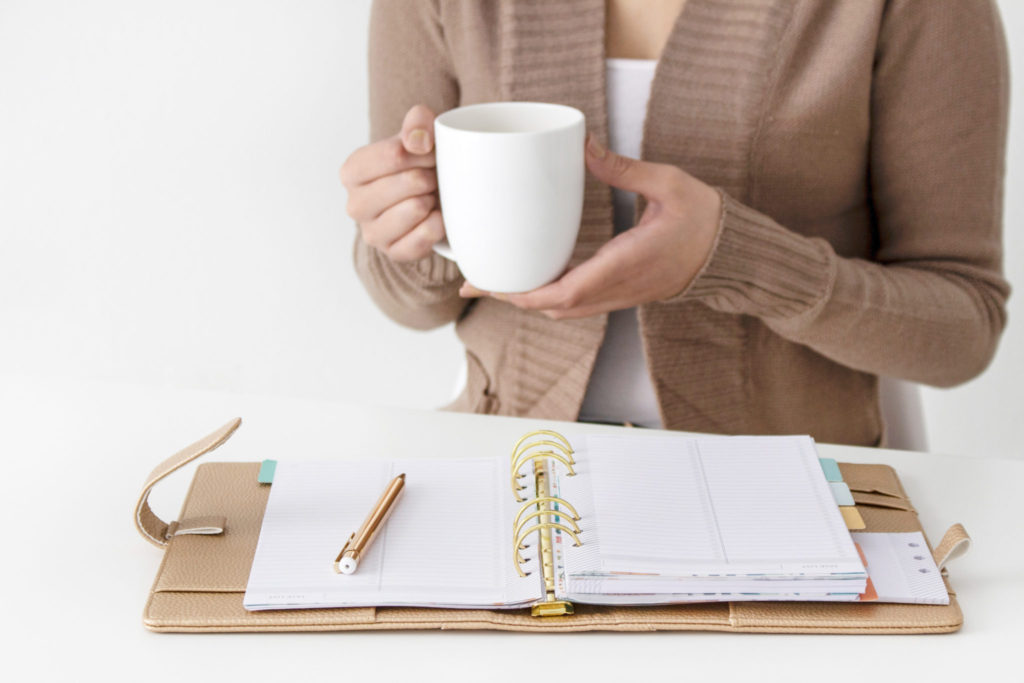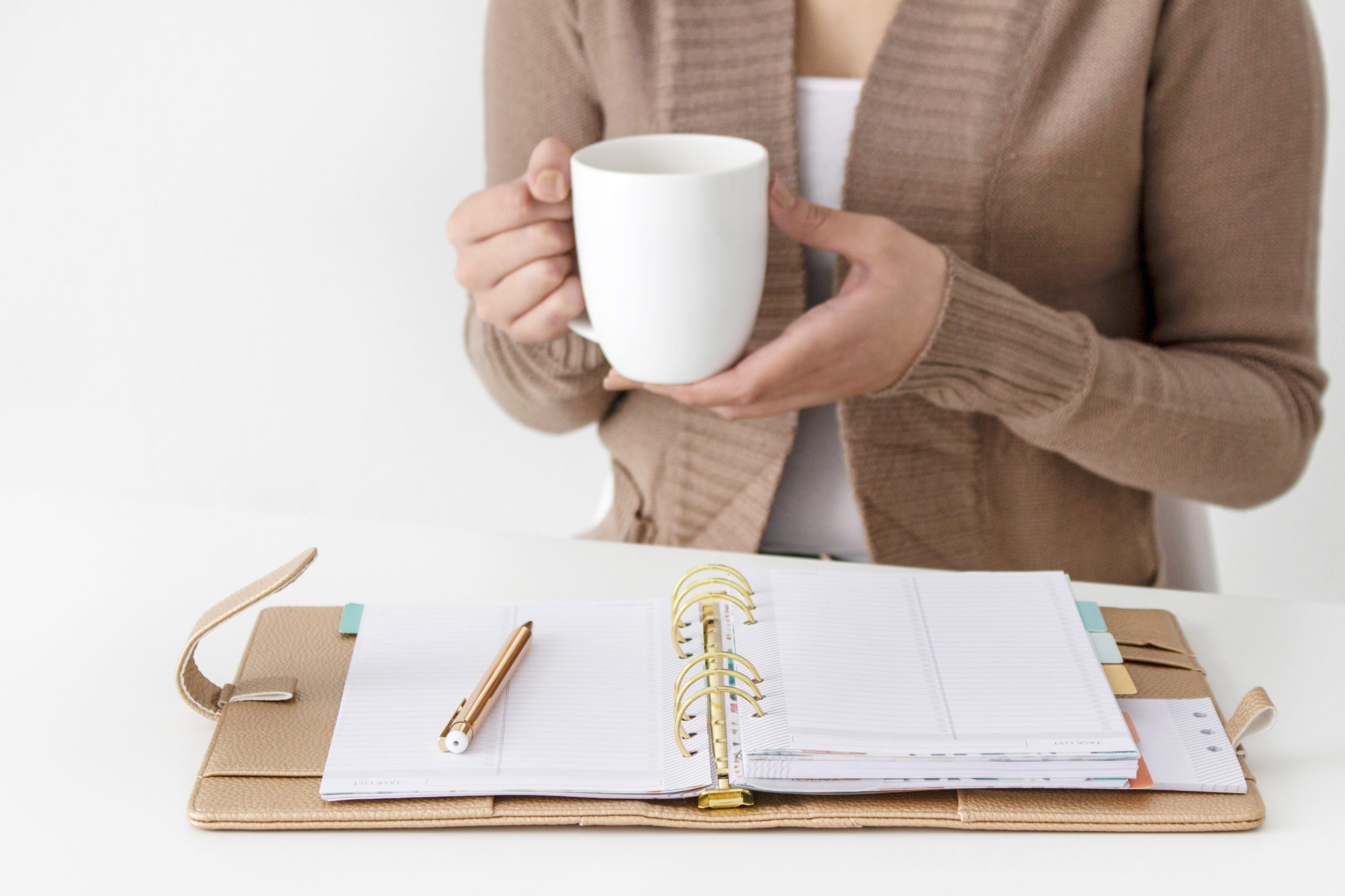 Using a financial goal planner allows you to schedule any task that you need to do to achieve your financial goals. Regardless of what it is, planners help you to stay on track with each individual task you need to complete, and encourages you to move on to the next one effectively and efficiently.
It also helps you set specific due dates and deadlines for everything to help you stay on track.
I recommend having a financial goal planner mostly for your short-term financial goals because most planners only allow you to plan for about a year or so—although you can certainly keep a reminder of what your more long-term goals are.
If you're active with financial goal planning, and take action to achieve your financial goals, I promise you will have more money at the end of the year.
Examples Of Short-Term Financial Goals
Here are some examples of short-term financial goals that your financial goal planner can help you achieve:
Create And Stick To A Budget
Increase My Net Worth
Save At Least 10% Of My Income
Have A Fully Funded Emergency Fund
Make More Money Than I Did Last Year
Pay Off At Least One Of My Credit Cards
Spend Less Money Than I Did Last Year
Increase My Credit Score
Break Bad Spending Habits
Increase or Start Investing
Pay For My Wedding In Cash
Save For My Vacation To Jamaica
How Does A Financial Goal Planner Save Me More Money?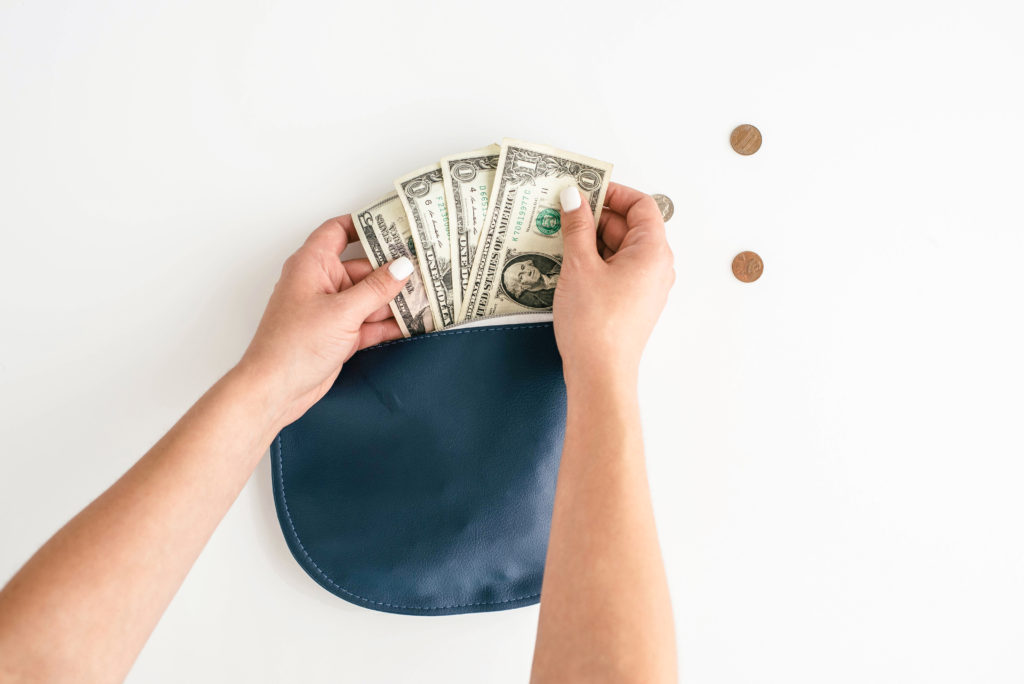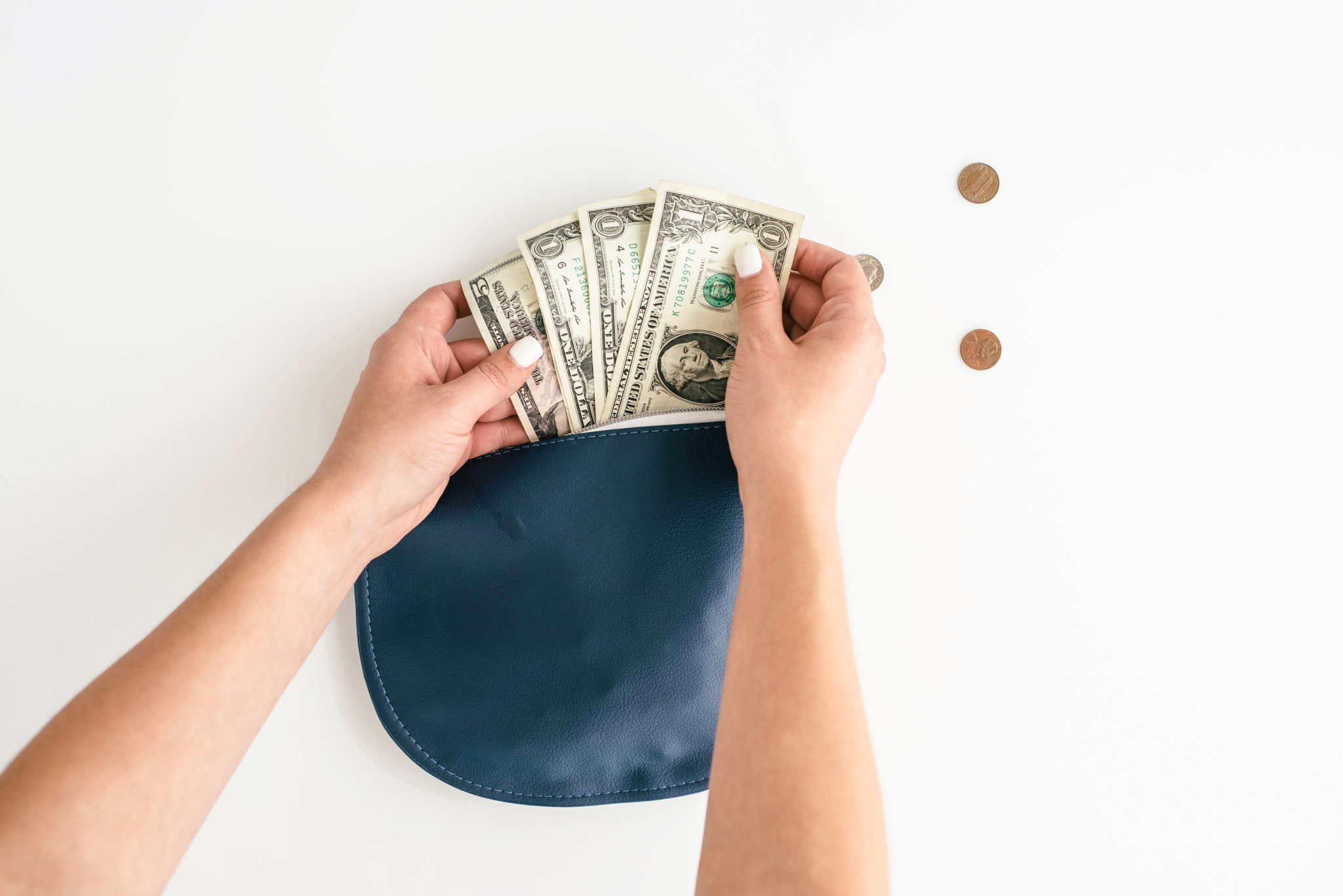 1. You Save Money By Being Organized
Being organized saves you time and money.  The more organized you are, the more money you save. A few ways being organized saves you money are:
You Get The Best Deals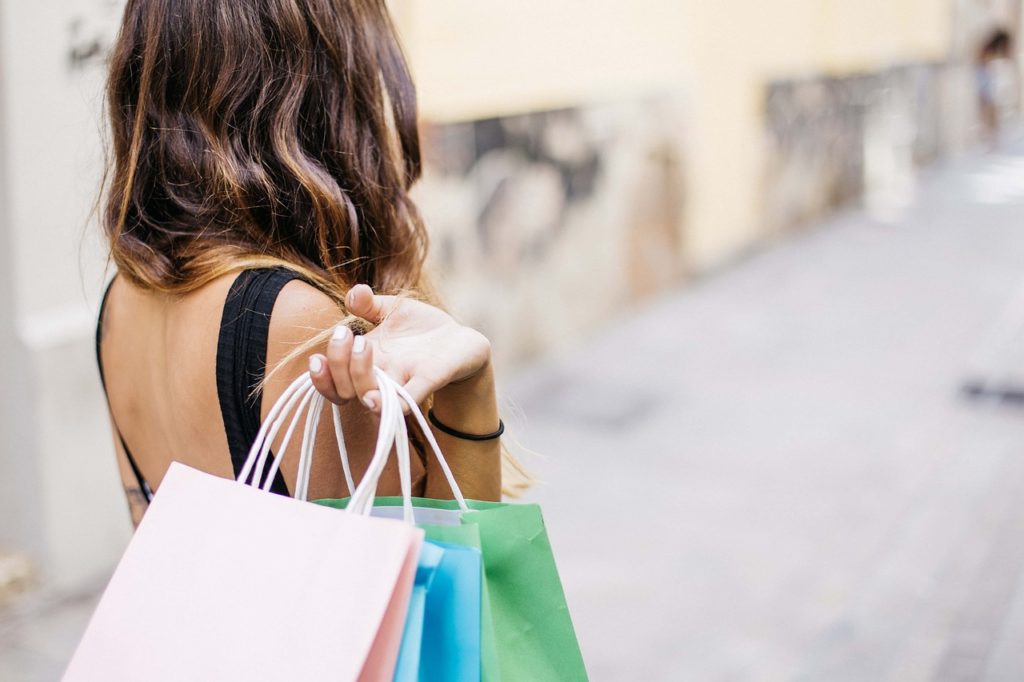 When you're organized, you can plan ahead for anything you need, and purchase things when they are on sale or clearance.
You Avoid Fees
Being organized can help you make sure your bills are paid on time. By scheduling your bill payments, you will avoid costly late fees.
You Get Lower Interest Rates
Paying your bills on time can also help you avoid high interest rates. Paying your bills on time will increase your credit score. With a high credit score, you get more access to better interest rates.
You Buy Less
You know exactly what you own when you're organized. Since you know what you own, you tend to buy less. You no longer have to buy an item because you either can't find it or don't know you already own it.
Saves You Time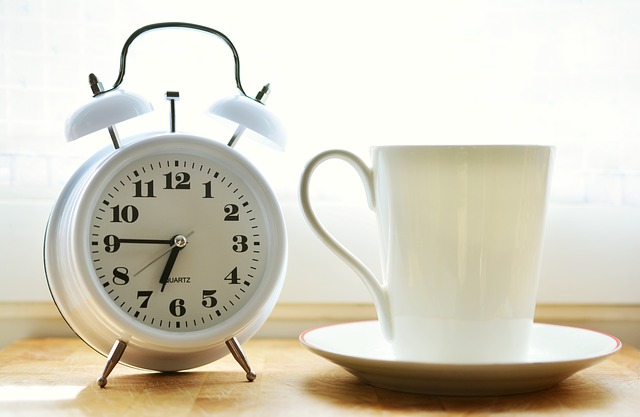 Everyone knows time is money. By keeping things well organized, you can save yourself time. The more organized you are, the less time you spend looking for things. You can therefore spend your time on things that are productive.
You Can Earn Extra Money
As I mentioned earlier, being organized saves you time. Having more time will allow you to spend your time on things that will earn you extra money.
Also, being organized can help you recognize the things you no longer use. If you have everything organized, you tend to know what you use and what you don't use. You can sell the things you don't use and make some extra money.
You Know How Much You're Spending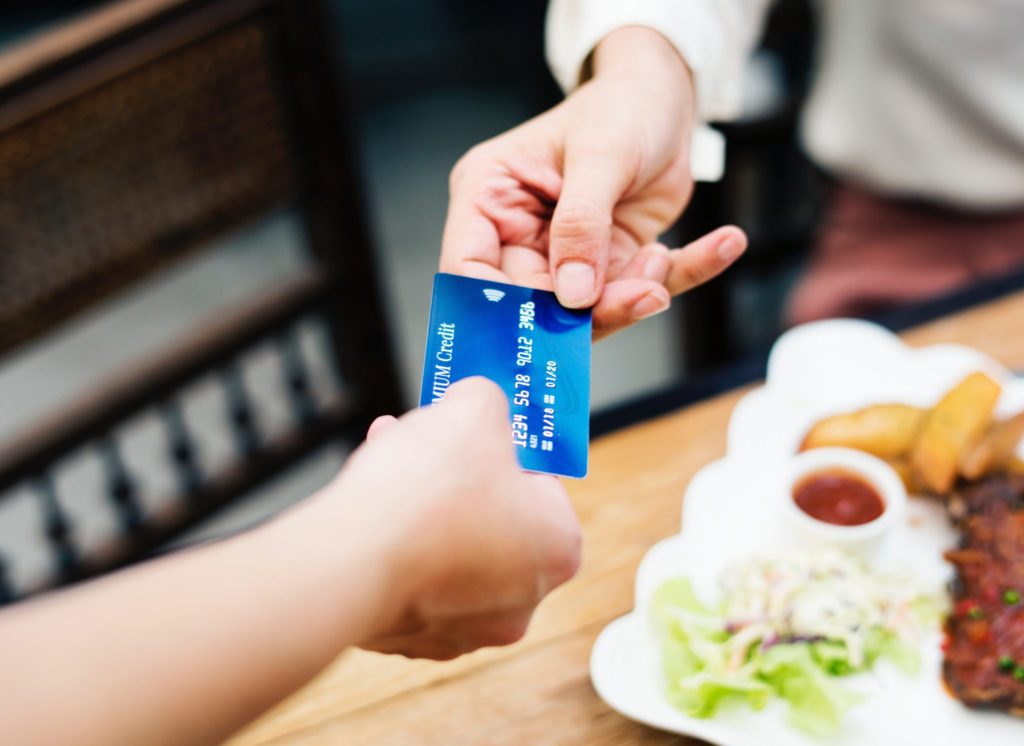 Being organized and having a budget helps you get control of your finances. A budget helps you know how much you're spending. If you're aware of how much you're spending, you will tend to spend less.
You Will Waste Less
When you know what you have, you will tend to use it; and therefore waste less.
2. You Have More Control of Your Money
Being more aware of your financial goals makes you take more responsibility for your behavior. 
You are clear about your goals and what you need to do to achieve them.  Therefore, you are more accountable and aware of how certain actions will affect your financial journey.  Because of this, you will tend to keep and have more control over your money.
3. Helps You Get Closer To Your Financial Goals Quicker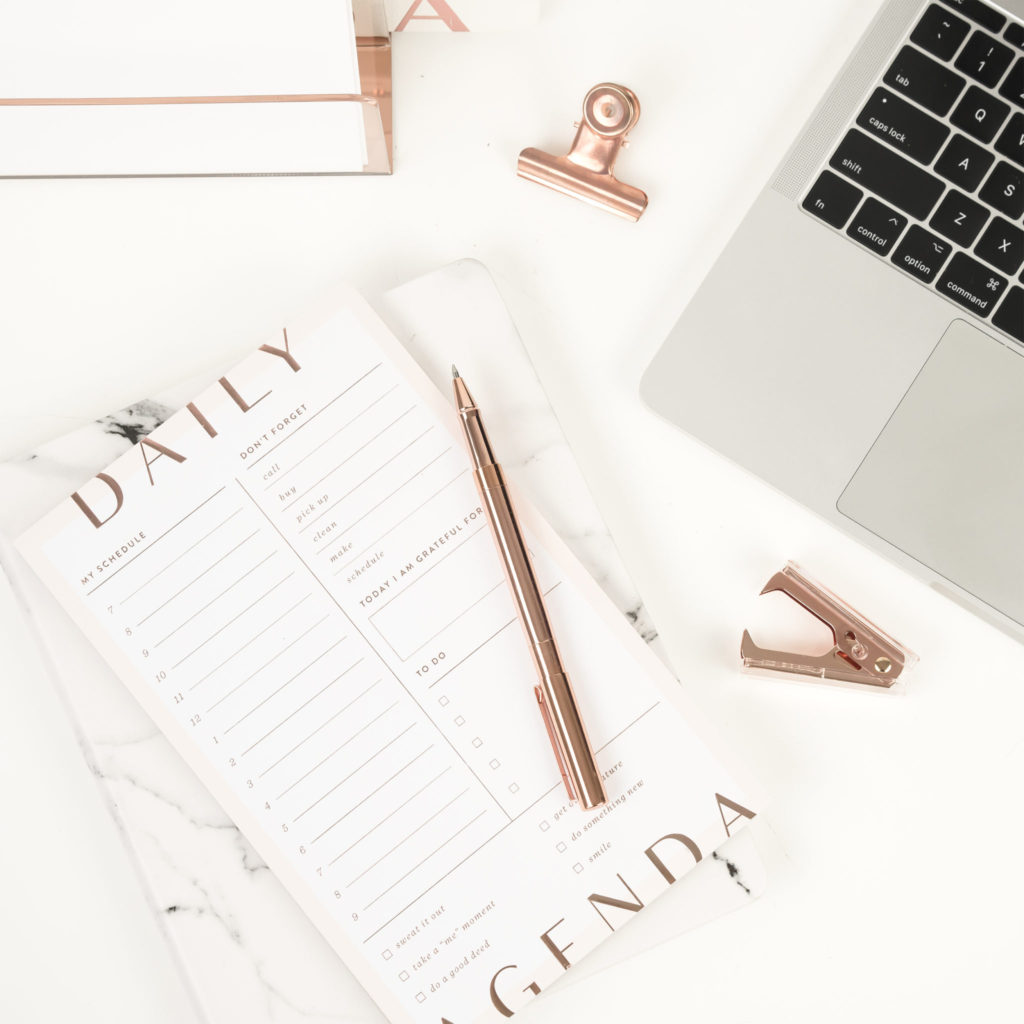 The most important thing about financial goal planning is it makes you take action and helps you achieve your goal.  By planning the steps you need to take to achieve your goals daily, weekly, and monthly you are more likely to take action. 
You are also more likely to be productive during the time you are working towards your goals. To achieve your goals, they need to be written out and planned for.
According to a study done by Gail Matthews at the Dominican University of California, those who wrote down their goals accomplished significantly more than those who did not write down their goals. 
I notice when I don't use my financial goal planner, I tend to be less productive and it takes me longer to meet my goals.
Being clear about my goals is exactly what helped me achieve them. Once I was able to lay out a plan, I took action every day to get closer to my goals.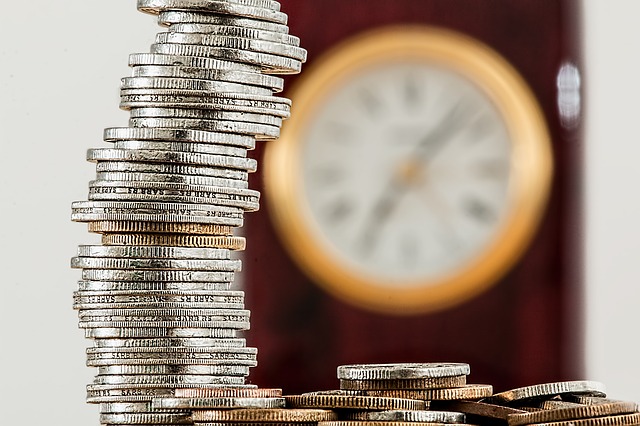 I was able to get to my financial goals quicker by having my goals written down and planned for. If my plan wasn't mapped out exactly for me, I wouldn't have been able to achieve those amazing results in such a short period of time.
Financial Goal Planner You Can Use
Now that you realize how important it is to use a financial goal planner, I'm going to share with you a tool that I love and use.
I created the Financial Goal Planner because I couldn't find a planner I liked specifically dedicated to your finances.
The Financial Goal Planner is a carefully curated planner filled with 37 pages worth of printables to help you make a plan for financial success and crush your financial goals.
With this planner, you can set up your budget, save more money, and make a clear plan to get out of debt faster than you ever thought possible. This goal planner has everything you need to be productive, manage your time wisely, organize your finances, and set money goals.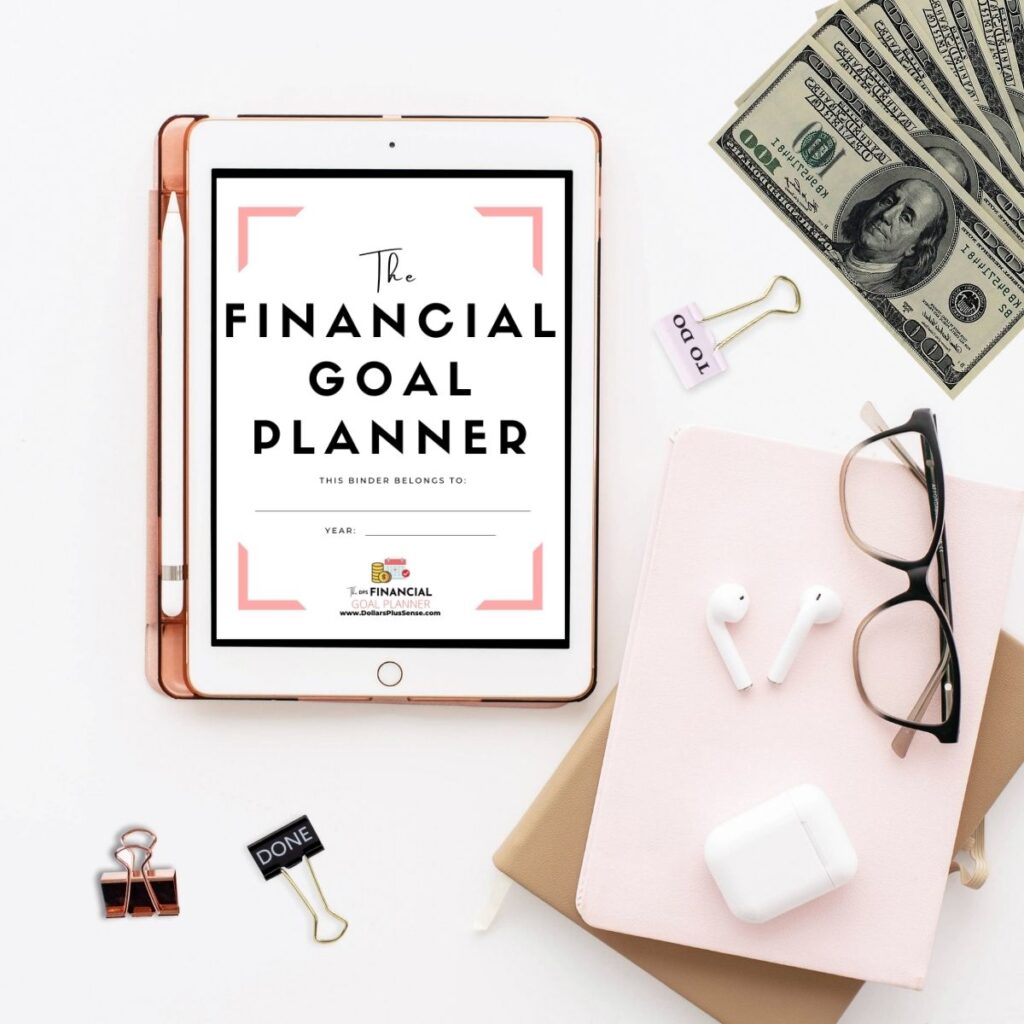 I highly recommend you check out the Financial Goal Planner because the value is AMAZING and it has made a difference in my life!
You will save money because you never have to buy another planner again. Keep the files for life and reprint the pages you need—or keep it in the digital format and use it with a note-taking app as I do.
Having an action plan in place allowed me to be financially free in 6 short years (I initially thought it was going to take me 15 years—so I was able to meet my goal in less than HALF the time). 
Pros:
You get a lot of value for the price because you never have to buy another planner again.
You get to keep the files for life and reprint the pages you need.
You can use it in a digital format through a note-taking app (such as GoodNotes).
You can customize your planner to only include the printables that are most useful to you.
It's so much more than a financial goal planner. It helps with building routines, getting organized, overcoming obstacles, shifting your mindset, and time management.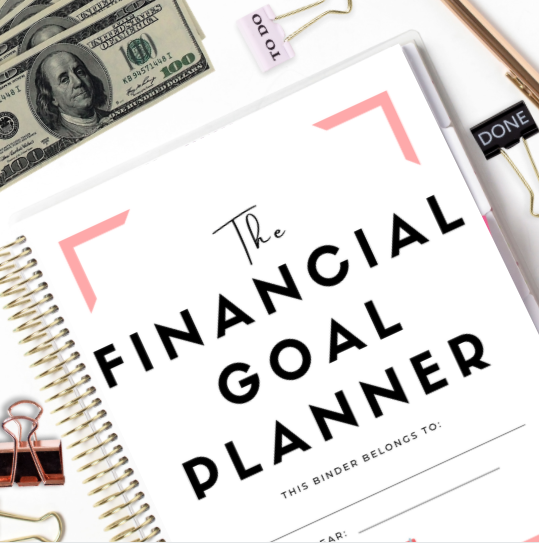 Cons:
You have to print out the pages yourself if you want to use it as a physical financial goal planner.
My Opinion/How I Use It:
I highly recommend the Financial Goal Planner. You will definitely find it useful in managing your money, setting goals, being productive, and managing your time.
I like to use my Financial Goal Planner digitally on my iPad with the note-taking app GoodNotes. This way I can easily reorder, duplicate, and reuse pages. It also helps me save on printing costs.
Work On Your Money Mindset
The first printable I recommend you use in the Financial Goal Planner is the Money Mindset Worksheet.
Before starting any financial journey, it's important to change your money mindset. You cannot approach your financial journey with a scarcity mindset or limiting beliefs.
When you think of money, you should say to yourself "there's more where that came from" instead of always thinking "I can't afford it." So the Money Mindset Worksheet will help you get rid of any limiting beliefs you may have.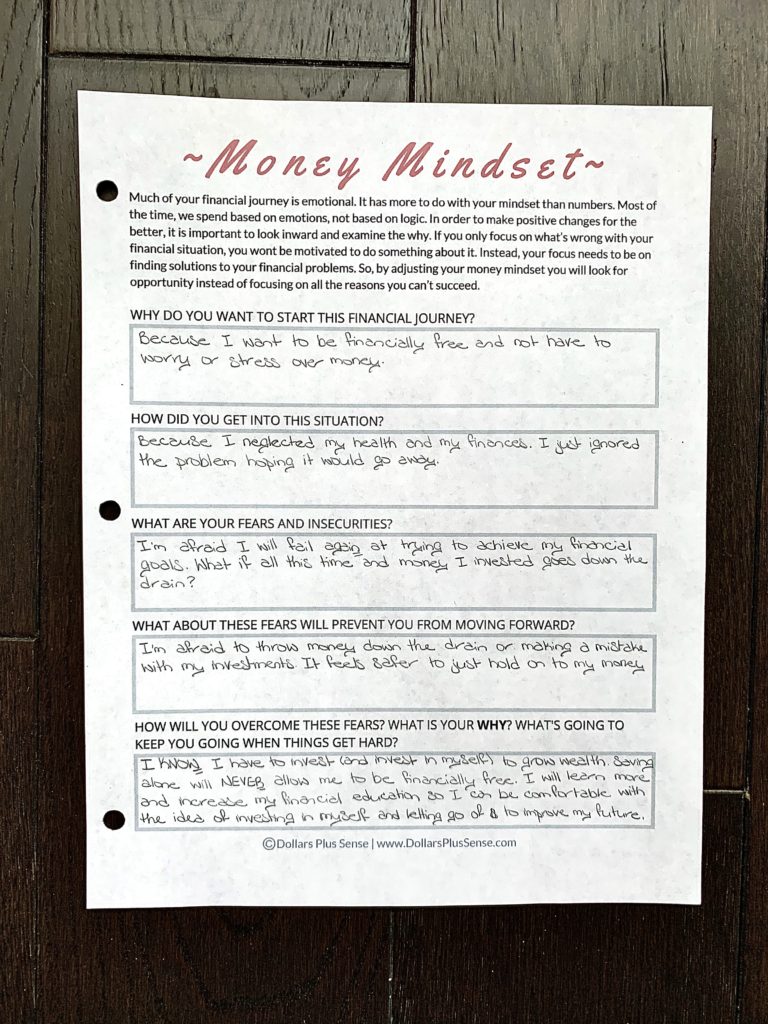 After filling out my Money Mindset Worksheet, I normally feel empowered to achieve my financial goals.
Make Financial Goals
Next, I fill out my Financial Goals Worksheet and break that down to 3 BIG goals I will achieve this year.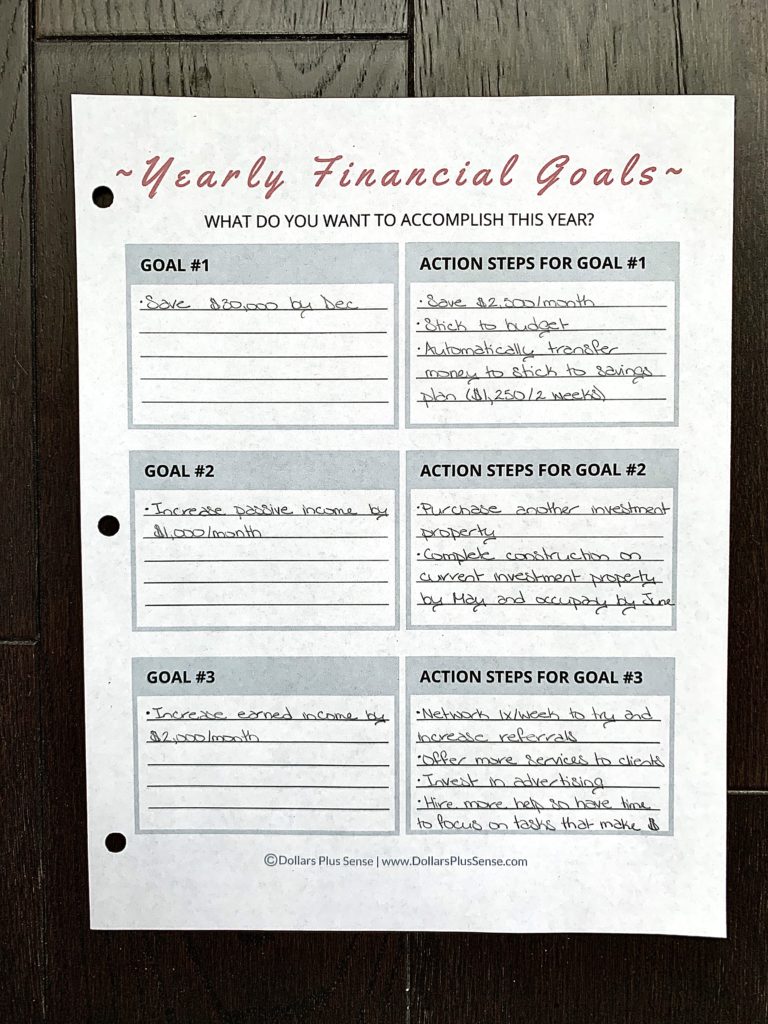 I then break my yearly goals into monthly and weekly goals so I know what action steps I need to take.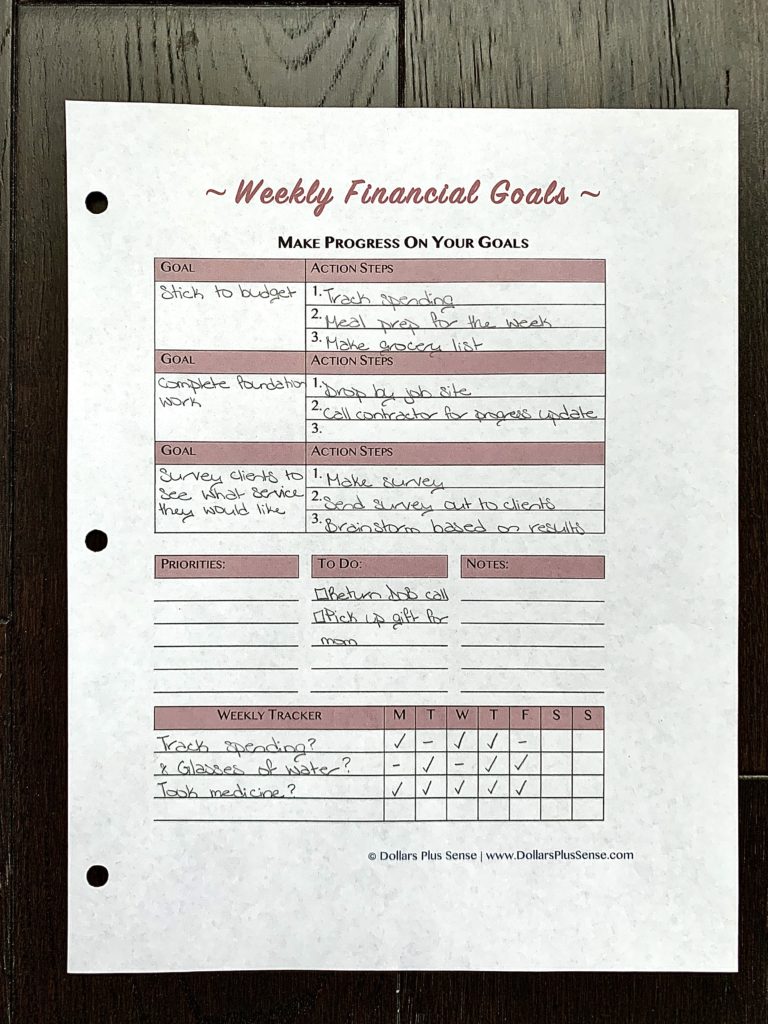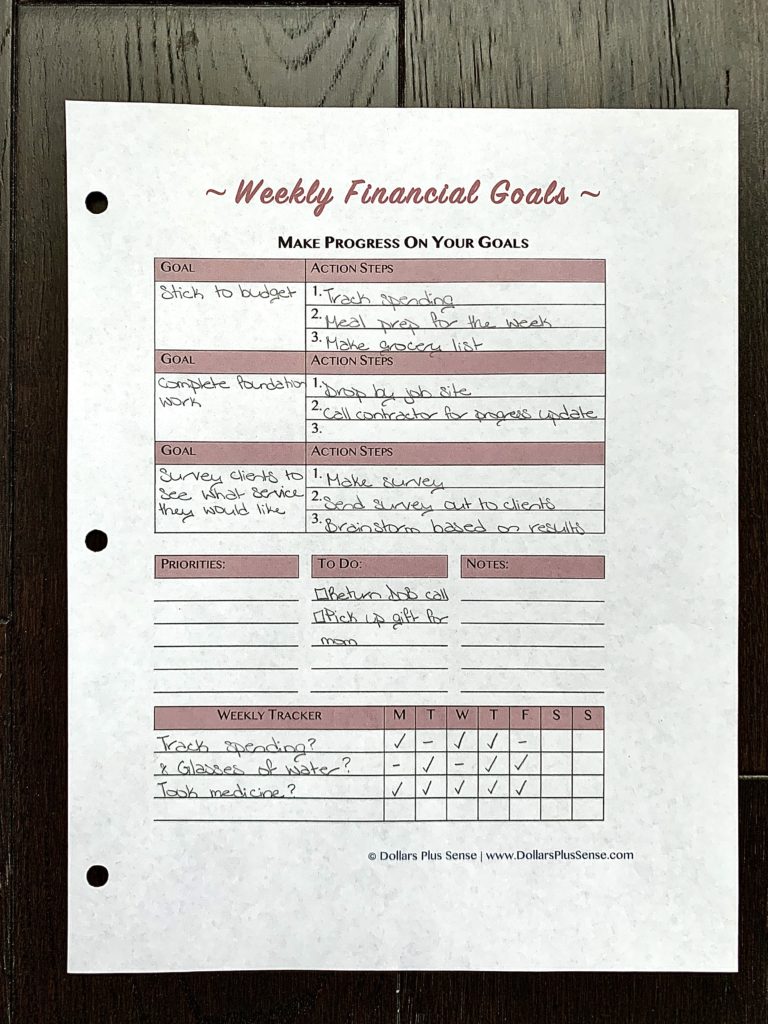 After I make my financial goals, I like to calculate my net worth every quarter and go over my financial goals every month. This helps me to see if I'm still on track to achieve my goals. If not, I know I need to make some adjustments.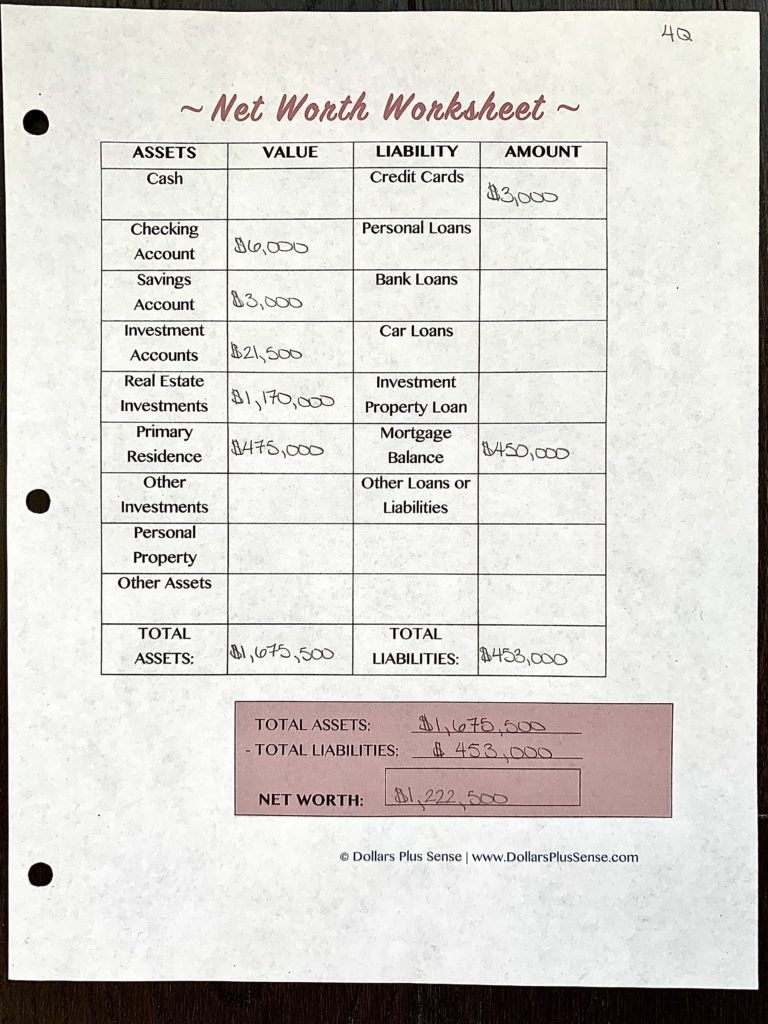 Make A Budget
Once you have your financial goals set up and know your net worth, the next logical step is to set up a budget.
If this is your first time trying to create a budget, follow these 5 simple steps:
Determine your net income (take-home pay)
Determine your monthly expenses
Determine how much you want to allocate to each spending category
Track and review your spending
Make adjustments where necessary.
If you need more help setting up a budget that actually WORKS, read my step by step article "How To Make A Budget For Beginners: 5 Simple Steps" where I go into more detail.
I use the Daily Expense Tracker to keep track of my monthly spending.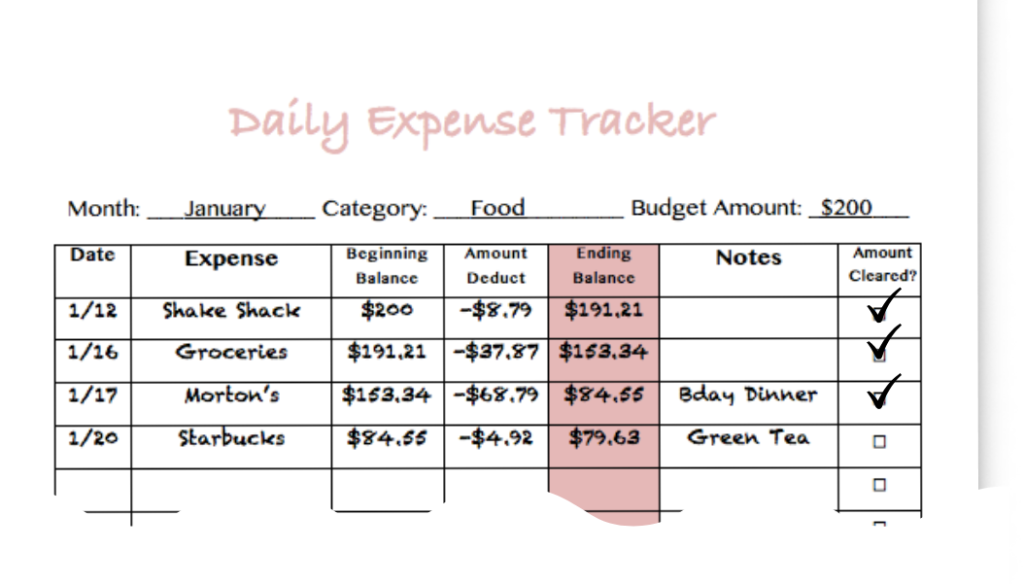 It is important to review your budget on a regular basis to make sure you are staying on track.
If you track your spending every day, you should write down what you spend as you go. Make a note on your phone or on a small piece of paper as you spend throughout the day. Then write the numbers in your expense tracker at the end of the day.
If you decide to track your spending every week instead, you can go online to your credit card, bank's website, or use a third-party website like Personal Capital to see your spending for the week.
You can then write down those transactions into your Daily Expense Tracker. Remember to also keep track of any cash you may have spent since this will not be on your bank statements.
I personally recommend recording your spending every day, or at the very least, once a week.  Use multiple sheets (one for each spending category or sub-category) and keep them in your Financial Goal Planner. 
If the hardest part of budgeting for you is tracking your spending, I highly recommend you sign up for Personal Capital to help you.
Once you have recorded your spending for the month, plug-in the numbers from your Daily Expense Tracker (or whatever other method you use to track your spending) into your Monthly Budget.
I use a fresh Monthly Budget Worksheet every month to replace the one I used last month in my Financial Goal Planner.
Take a minute to sit down and compare the actual expenses versus what you had in your budget. This will show you where you did well and where you may need to improve. You should not let a month pass without reviewing your budget.
Remember, you're not going to get your budget perfect the first time and it will take adjustments to find a perfect system for you.
Make An Action Plan
Now that you have your financial goals and budget made, you can use your Financial Goal Planner to make an action plan.
No matter what your goals are, it's very important that you take action and do something every day that moves you closer to achieving your dreams. So start by planning your month, week, and day.
The Financial Goal Planner has undated calendars for each month so you can have a general overview of things you need to do that month.
It also has a Monthly Bill Payment Calendar. This allows you to see all your upcoming bills for the month at a glance.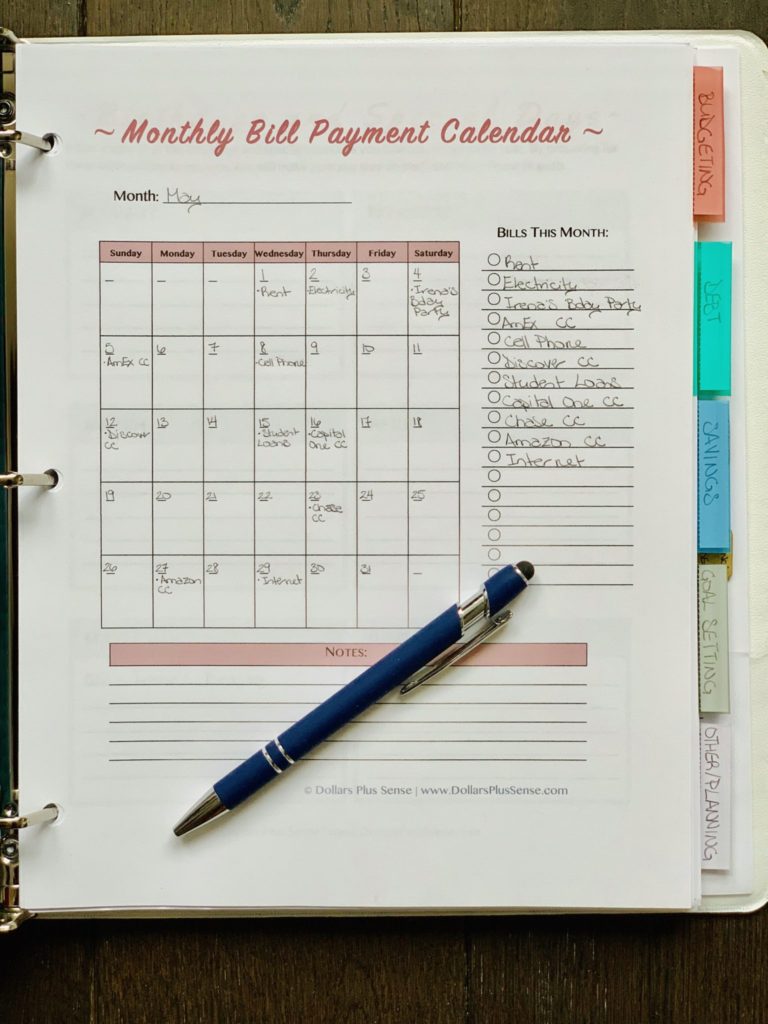 Next, I recommend you use the Birthdays and Special Days tracker, so you can properly prepare for irregular expenses that come up once or only a few times a year. Simply plug in those dates when you replace your Monthly Bill Payment Calendar every month.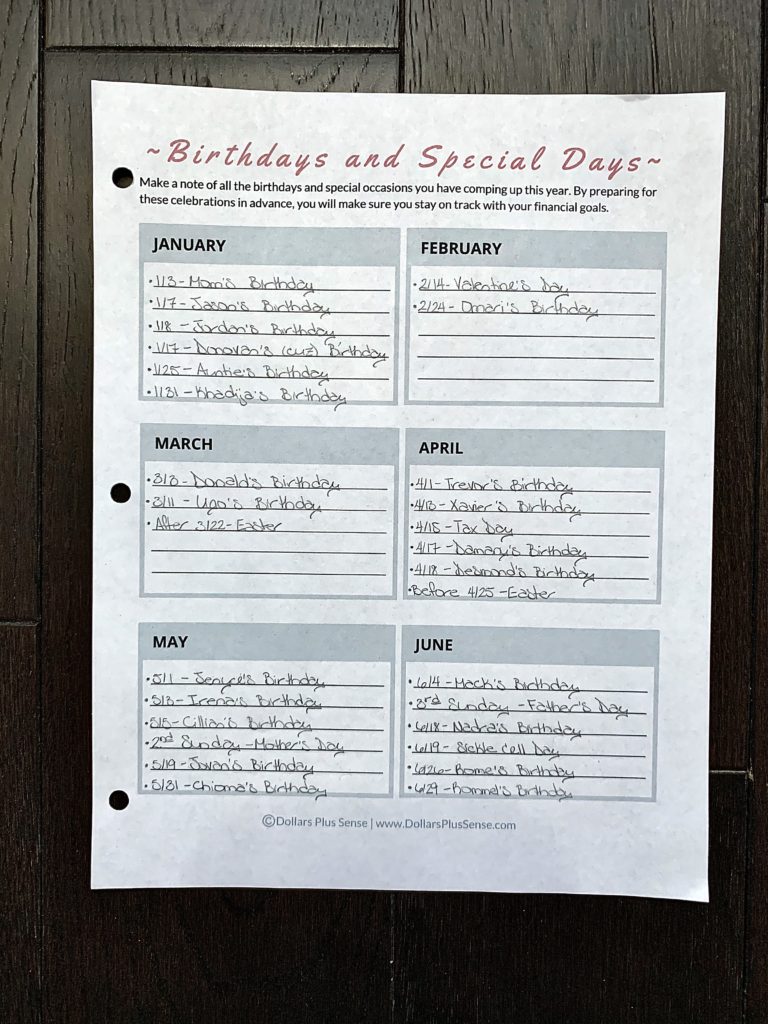 Next, I have my weekly and daily planner to make sure I'm taking action steps towards my financial goals every day.
I like to use the task blocking strategy because I find I'm more productive that way. Task blocking is when you batch similar tasks together.
Here's how you task block:
Make a list of all the tasks you need to accomplish
Color-code all your similar activities.
Group all your tasks logically by their function or locations.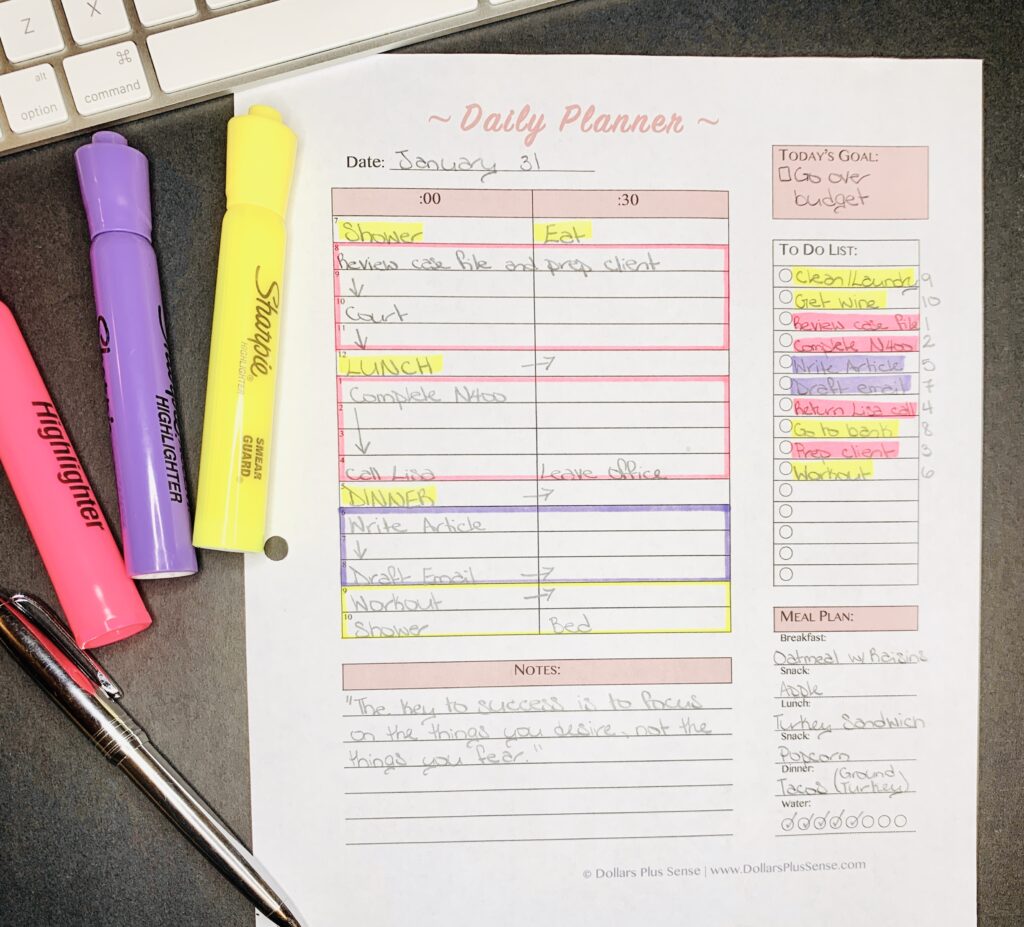 For example, in the picture above, I color-code my tasks based on personal tasks (yellow), work tasks (pink), and blog tasks (purple).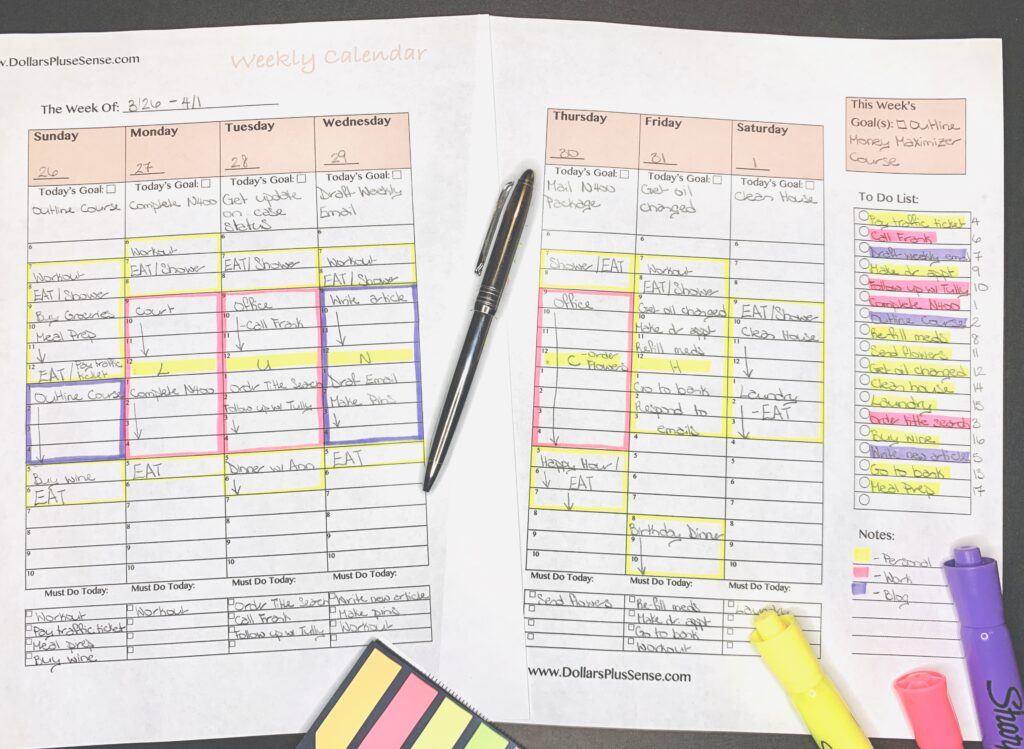 Using the weekly and daily planner makes sure I stay productive and work towards my goals every day.
Finally, at the end of every month and every year I take a moment to look back and reflect on my progress. This helps me understand what went well, and what areas I still need to improve on.
I have a Monthly Financial Goals Reflection and Yearly Financial Goals Reflection worksheet in the Financial Goal Planner to help you get clear on how your previous month and year went.

Summary
A financial goal planner will allow you to be more successful with your money than if you didn't plan.  Making a plan also allows you to have more control of your money, and helps you get closer to your financial goals quicker.
By planning and taking actions to accomplish your financial goals, you will see that you will be in a better place financially and have more money. For those reasons, I recommend you invest in a financial goal planner today.
Related Articles:

If you want to remember this article, pin it to your favorite Pinterest board.