(This page may contain some affiliate links. Please see my disclaimer for more information.)
Last Updated February 12, 2020
Are you excited to move into the New Year? Let me guess, you feel like "new year, new me" right? I don't blame you! I too would get excited about a "fresh start" and make all sorts of financial New Year's resolutions…but I'm here to tell you that's a complete waste of time.
Only about 8% of people actually achieve their New Year's goals according to research by the University of Scranton. However, that doesn't mean you shouldn't still try to make a change in your finances. In this article, I will show you how to make New Year's goals that you can actually accomplish.

Why Most New Year's Resolutions Fail
The reason why most people don't achieve their New Year's resolutions is because they make a large list or attempt to make an extreme change overnight. This approach is destined to fail because you're trying to achieve too much or have an overwhelming goal.
I have been guilty of this myself! My financial New Year's resolutions list has looked something like this in the past:
Create And Stick To A Budget

Increase My Net Worth

Save At Least 10% Of My Income

Have A Fully Funded Emergency Fund

Buy A House

Develop At Least One Stream Of Passive Income

Make More Money Than I Did Last Year

Pay Off At Least One Of My Credit Cards

Spend Less Money Than I Did Last Year

Get Physically Healthy

Increase My Credit Score

Break Bad Spending Habits

Increase or Start Investing

As you can see, I had 13 things I was trying to achieve all at once! Not to mention all the additional goals I had in other areas of my life. Although this is a nice aspiration, and all of these things are important to improve your finances, it's just too much to focus on.
By trying to focus on EVERYTHING on your list, you will most certainly feel overwhelmed and then give up.
I'm not trying to tell you not to set any financial New Year's resolutions because "hey, you're destined to fail anyway."
Setting goals is a good thing. You are actually 10 times more likely to have success by setting goals than those who have a desire to change, but don't make a resolution to do it. I'm here to show you how to actually make goals that stick!
How You Can Achieve Your Financial New Year's Resolution
You can become one of 8% of people who actually achieve their financial New Year's resolutions if you follow these tips:
Keep It Simple
As I stated earlier, I am guilty of trying to achieve too much all at once. So this year, I'm keeping my resolution list short…and you should too. I would limit my list to no more than 3 goals.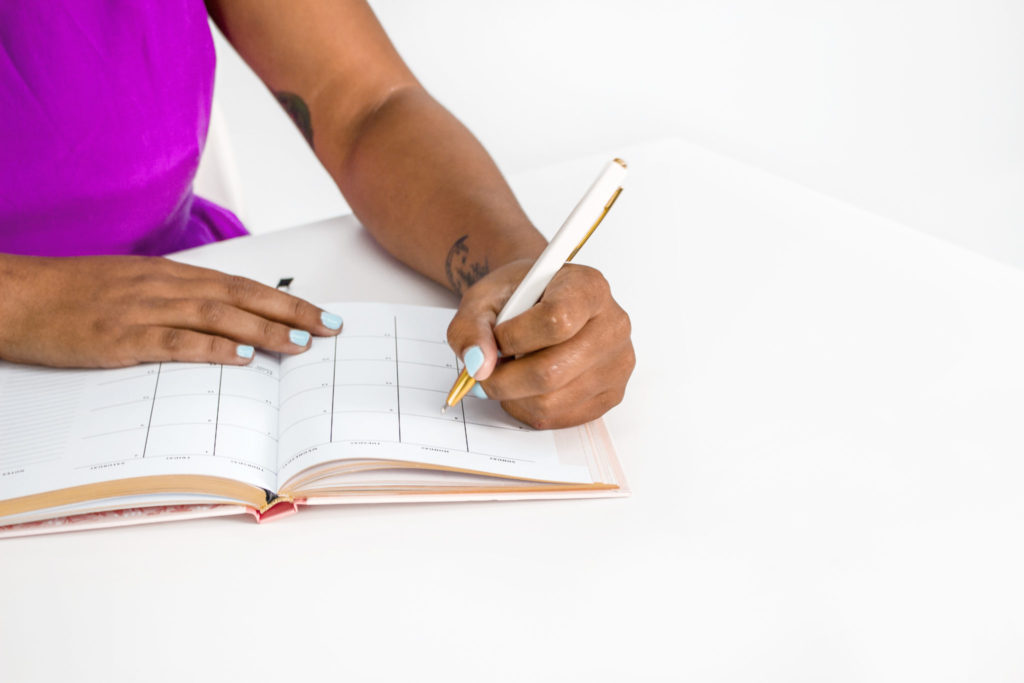 You can make a large overall list like I did, but only choose 1-3 thing(s) you WILL achieve this year. The 1-3 thing(s) should be the most important thing(s) you want to accomplish this year.
If you reach those goals on your short list sooner than you thought, then you can add another goal from your long list.
Make It A SMART Goal
When setting your goals, you want to use the acronym SMART. SMART stands for: Specific, Measurable, Achievable, Relevant, and Timely.
SMART:
You want to make your goals as specific as possible;
Measurable so that you can track your progress and know when you've achieved your goal;
You want to make your goals realistic and achievable;
Your goals should be relevant to your overall plans in life; and
Finally, you want your goal to have a time limit where you set an end date to achieve your goal

By making your goals SMART, you have a higher chance of actually achieving your financial New Year's resolutions. It makes your goals very clear and lays out an easy to follow plan to reach them.
If you want more details about how to set SMART goals, you can read my article "How To Set Realistic Financial Goals You Can Actually Accomplish."
The goal-setting tools and planners I'm using this year are Goals On Track, Law Of Attraction Planner, and The Ultimate Productivity Bundle. All of these tools help you set SMART goals and create action plans to achieve your goals.
Goals on Track is a digital goal-setting tool, and the Law Of Attraction planner is my paper goal planner. If you would like to check out a detailed review I did on Goals On Track, you can read "My Honest Review Of Goals On Track Software (What No One Tells You)."
The Ultimate Productivity Bundle is over 45 different products related to increasing your productivity bundled into one package. If you purchased each product separately, it would cost you over $1,500; but the bundle is priced at $49.97 (more than 96% off).
I use this in conjunction with my Law Of Attraction Planner. But you definitely don't need the Law Of Attraction Planner if you purchase the productivity bundle.

There's also a "cheat sheet" that you can add to your productivity bundle purchase. The cheat sheet summarizes each product to help you find what you need easier.
With so many products to choose from, I highly recommend adding the cheat sheets. The cheat sheets will help you review all the bundle's material in less than half the time, and then dive deeper into the topics that are most interesting to you.


You can also read "How Financial Goal Planning Will Save You More Money" to see some other financial goal planners I've used in the past. Hopefully, these articles will help you choose a method that's best for you.
If you're just getting started, you can also download my FREE Daily Goal Planner. This is an easy one page printable where you can write down your goals for the day and create a To-Do List. Use this free printable to make sure you're working towards your goals every day.
Believe In Yourself
Anything is possible if you believe you can do it. Your thoughts are very powerful and they determine if you will fail or succeed. You have to develop a winning mentality and believe in yourself if you want to be successful.
To achieve your financial New Year's resolutions, you must get rid of negative toxic thoughts and replace them with positive ones. If you wake up every day with a positive attitude, you expect good things to happen, and in turn, good things do happen.
If you need some help with this, I recommend you read "The Power of Your Subconscious Mind" by Joseph Murphy. Right now the price of this book is extremely affordable and can fit anyone's budget.


Sign up for the FREE Kindle Reading App if you have not done so already. Most books I've purchased are cheaper if you buy the Kindle version of it, instead of the paper version.
You don't need a Kindle E-Reader to access Kindle books. The Kindle app is available for iPhone, iPod Touch, Android, Windows Phone, Blackberry, Android Tablet, and iPad.
Share Your Goals With Others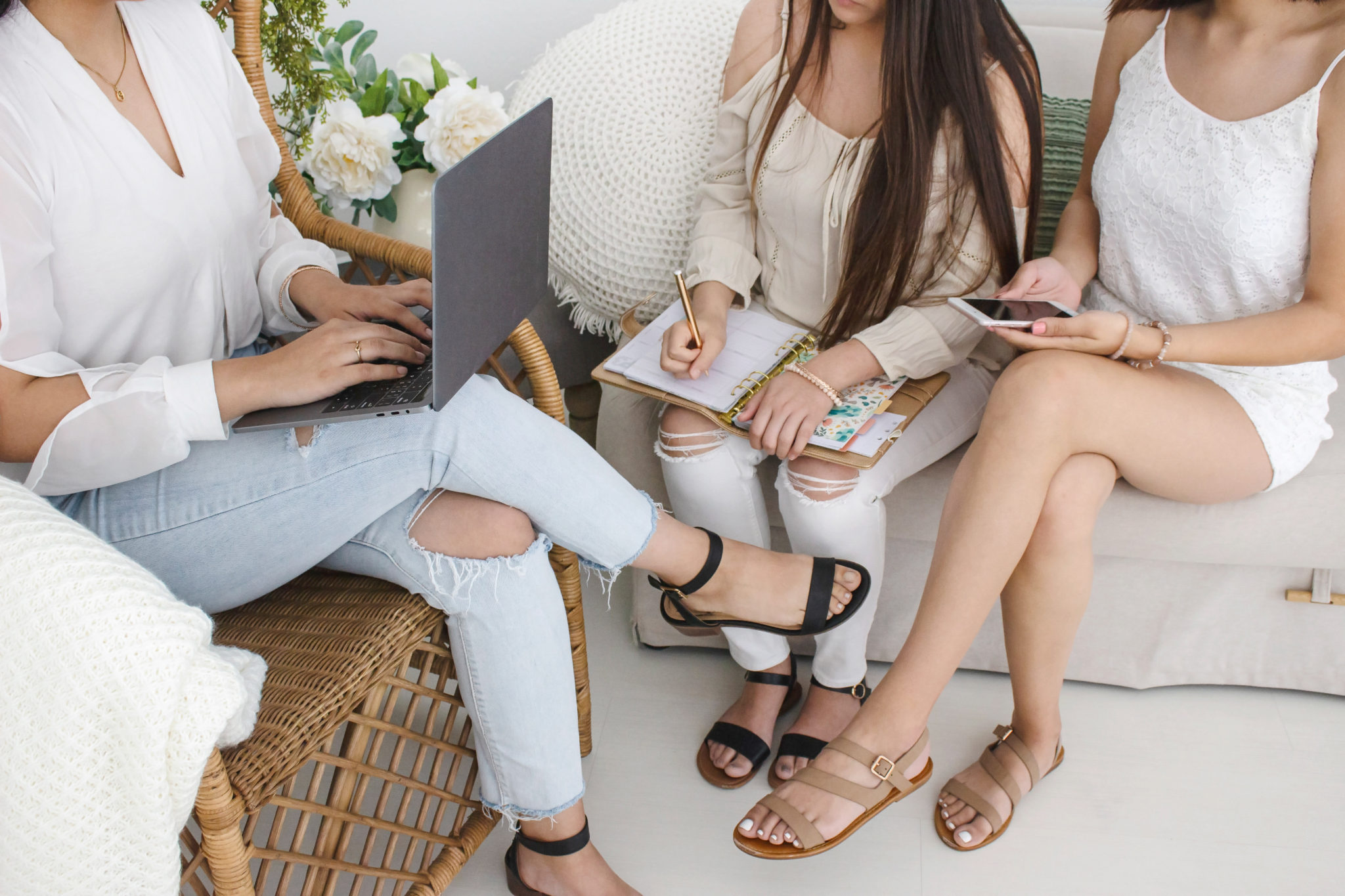 Sharing your financial New Year's resolutions with others is a way to build accountability. When you are accountable to someone, or a group of people, you are more motivated to get things done.
You are more motivated because of the power of expectations. If someone expects you to do something, you normally don't want to disappoint him or her.
You can share your goals with your friends, family, or even on social media. Sharing your resolutions is a good way to hold yourself to them. In addition, you will find that most people will rally around and support you.
This encouragement will also increase your chances of success.
So with that in mind, I will share my own 2020 Goals with you so I can be held accountable.
My 2020 Goals:
Increase passive income to $7,000 per month (a combination of all passive sources of income) by December 2020.

Eliminate any sickle cell crisis this year. You can read more about my battle with sickle cell

HERE

.


Lose 5 pounds by Valentine's Day, and continue to exercise regularly at least 3x/week.
As you can see, I only have one financial goal, and three goals in total.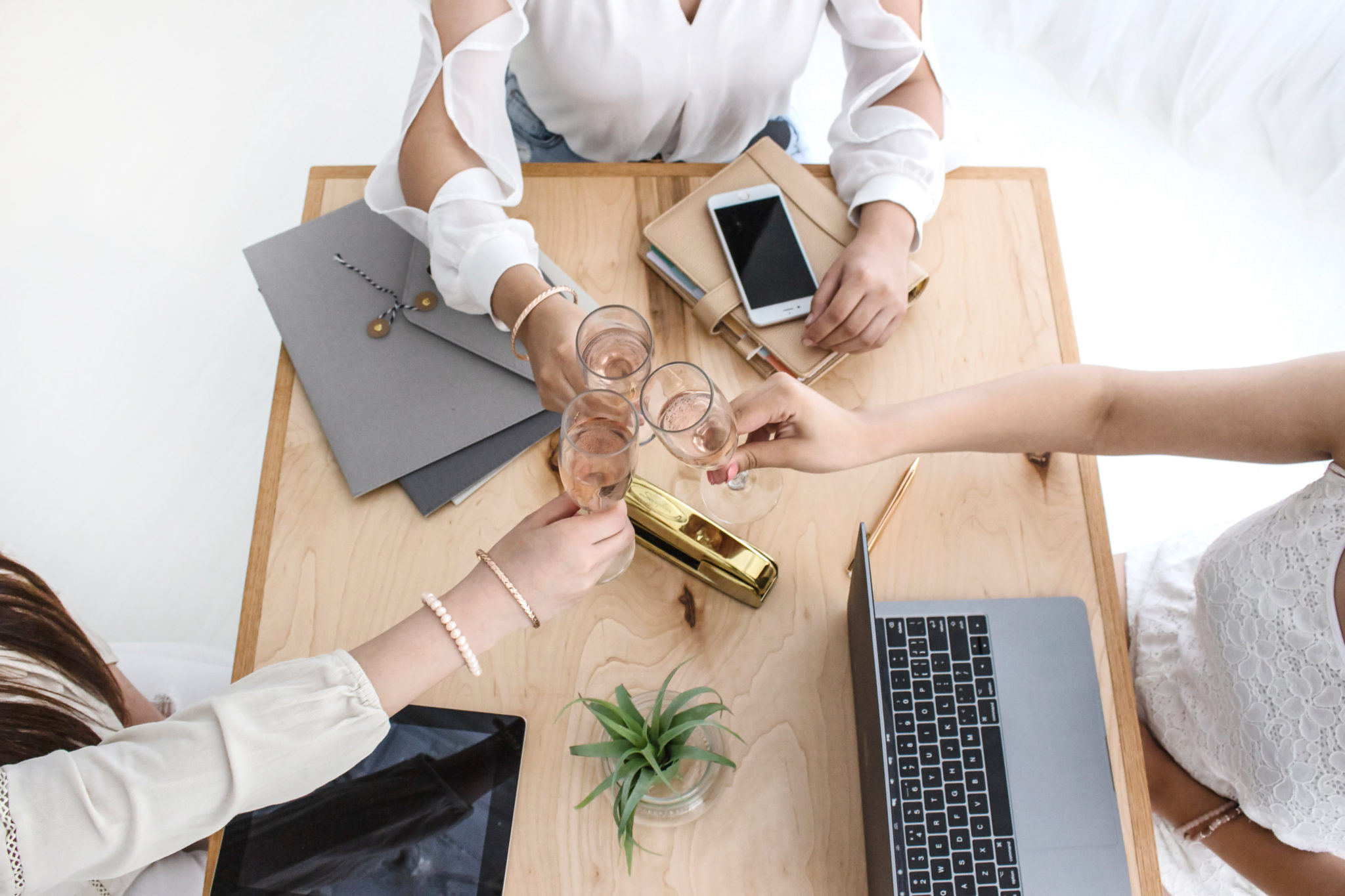 In summary, making a long list of financial New Year's resolutions is a complete waste of time, and you are setting yourself up for failure.
Instead, focus only on 1-3 things you want to accomplish this year. The key to success is to make your goal simple and S.M.A.R.T. Believe in yourself and keep a positive attitude. Finally, share your goals with others so you are held accountable.
What are some of your 2020 goals? Feel free to share your financial New Year's resolutions with me in the comments, or you can email me if you want to keep it more private.
Happy New Year!

Related Articles:
If you want to remember this article, pin it to your favorite Pinterest board.