(This page may contain some affiliate links. Please see my disclaimer for more information.)
Last Updated February 12, 2020
If you're like me, you don't like to give cheap gifts just because you're on a budget. However, that doesn't mean you have to break the bank to give an amazing gift. I put together a budget-friendly holiday gift guide of 10 of Oprah's favorite things that don't actually cost a fortune.
To get started, download your FREE Christmas Shopping Planner to keep you organized this holiday season.

Amazing Gifts Under $50 on Amazon: Oprah's Favorite Things
Every gift on this list is under $50! But before we get started, I want you to sign up for Amazon Prime (even if it's just for the holiday season) so you can get free shipping.
You can sign up for a FREE 30 day trial of Amazon Prime HERE.
Of course, Amazon Prime members get additional benefits such as discounts on Audible, Amazon Music, Whole Foods, along with other benefits. So it may be worth keeping it after the holidays are over.
Okay, let's dive into some of Oprah's favorite things (and some of mine too) that you don't have to be a billionaire to afford.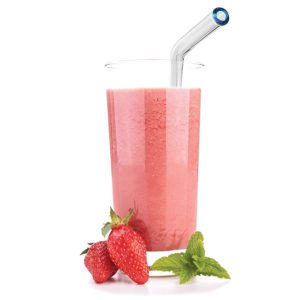 I think these straws are so cute!
These reusable glass straws are non-toxic and BPA free. The straws are dishwasher washable (who else hates washing dishes like me…lol) but also come with brushes for any tough to clean areas.
These straws look so beautiful and dress up your drink. Also, the environmentalist in me can't help but point out that they're better for the environment than plastic straws. Each set comes with five straws and a cleaning brush.
They're a great gift for your friends that like to entertain. Because the glass smoothie straws have color tips, guests can pick a color and know which drink is theirs' the entire night!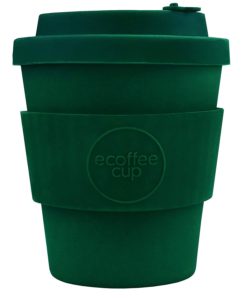 This would be great as a gift to your self or to others. These reusable coffee cups are made with natural fiber, corn starch, and resin. It's fully dishwasher safe BPS, BPA, phthalate, and latex-free.
The cups come in a variety of different beautiful colors. There's also no flavor taint, so your coffee won't end up tasting like plastic or metal.
Finally, if you're a Starbucks fan like I am, you can get a small discount on your coffee if you bring your own coffee cup.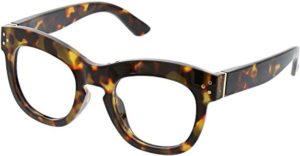 Next on the list of Oprah's favorite things is this blue light filtering reading glasses.
Blue light is used to illuminate monitors, TVs, and mobile devices. Since we spend so much time on our devices every day, blue light affects everyone. Overexposure can cause headaches and sleep problems.
These glasses reduce digital eye strain by filtering over 40% of the most harmful blue light. It also has UV400 protection, minimizes glare from digital screens, and the lenses are prescription ready. Finally, they come in different colors and magnification strengths.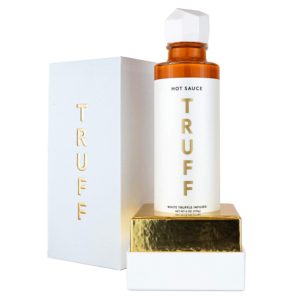 This one on the list is for my hot sauce lovers.
TRUFF White Truffle Hot Sauce is a limited release. They've taken their flagship black truffle hot sauce and incorporate the rare and seasonal availability of White Truffle.
White TRUFF is infused with White Truffle, White Truffle Oil and sprinkled with organic coriander. With this flavor profile, it will definitely take your taste buds to new heights.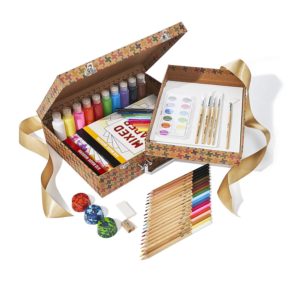 Next on the list of Oprah's favorite things is this Studio In A Box set. This is a perfect gift for kids who love making art!
This set has everything you need to get started with sketching, painting, and coloring. It also comes with a case to take your art supplies on the go.
This gift is for children ages 6 and up. So, allow the budding artist in your life to enjoy hours of exploring their creative side by painting, sketching, coloring, scrapbooking, and so much more.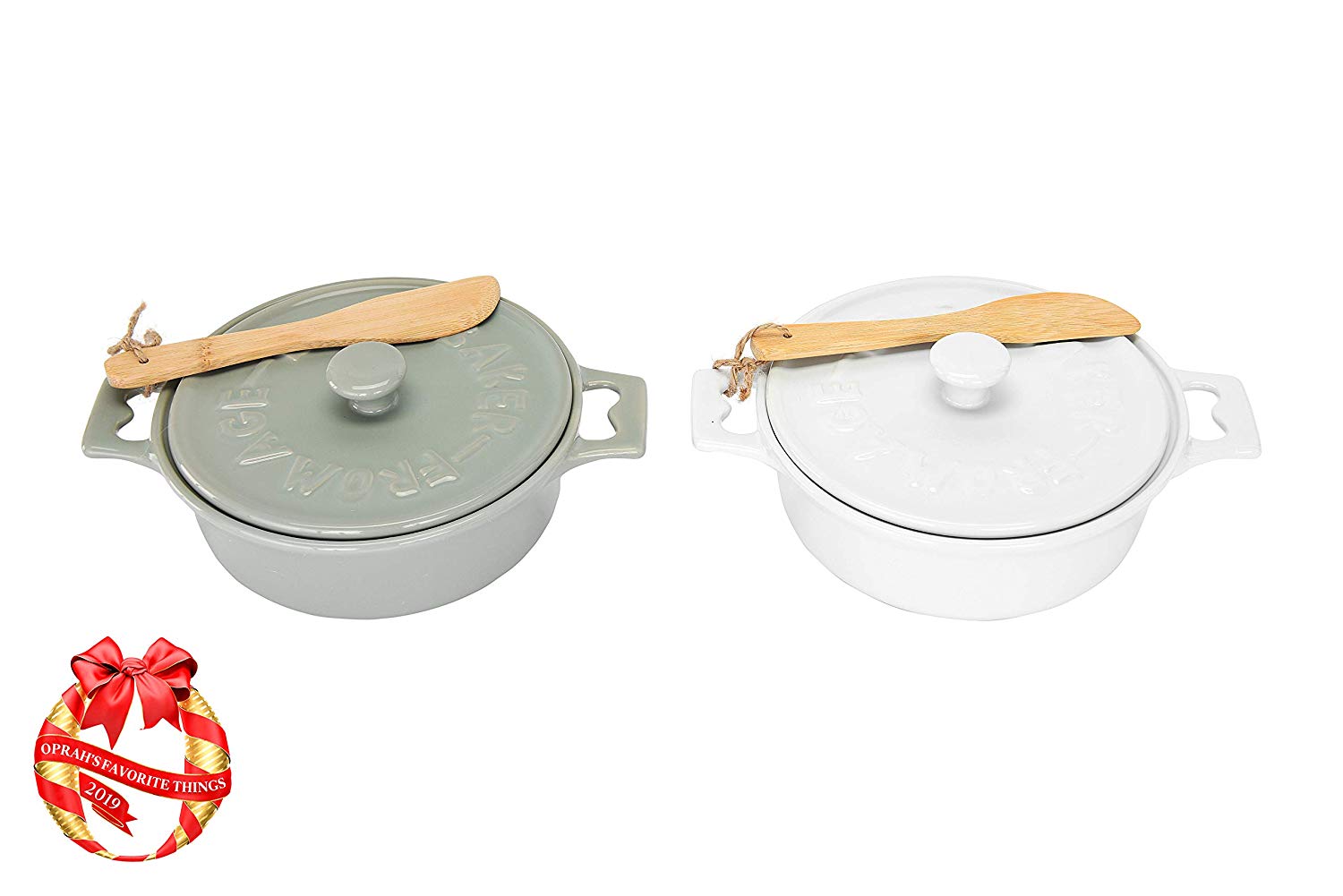 I love this item from Oprah's favorite things because I think it's an excellent price for TWO Brie Bakers. The casserole dishes are multi-functional and can be used for many other recipes as well.
These bakers are microwave, oven, and dishwasher safe. They also include their own wood spreaders.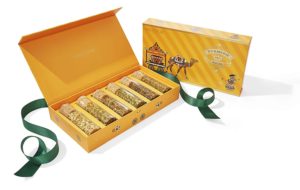 Next on the list of Oprah's favorite things is this assortment of 6 Turmeric Teas.
This is a perfect gift for the tea lover in your life! Vahdam is an award-winning tea brand. They were the Winner of the SOFI 2018 for the Best New Product by the USA Speciality Food Association; and also won 3 awards at the World Tea Championship 2018.
This gift is a collection of 6 of Oprah's favorite turmeric infusions. Turmeric Spiced | Turmeric Moringa | Turmeric Ashwagandha | Turmeric Ginger | Turmeric Saffron Herbal Tea Tisane | Turmeric Fennel.
Finally, they give back by donating 1% of their revenue towards the education of our tea workers' children in India. I love any company that gives back to the community!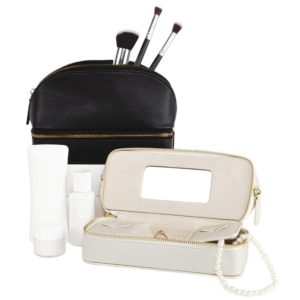 This is a great gift for the people on your list that love to travel. The Duo Travel Organizer is the perfect travel companion to organize your makeup, toiletries, and jewelry.
The zippered top section can be used for lotions, makeup, and more. The zippered lower compartment is perfect for storing necklaces, earrings, bracelets, and rings.
Finally, the Duo is made from animal-friendly vegan leather and comes in a variety of colors.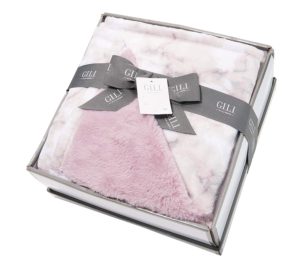 Next on the list of Oprah's favorite things is this oversized reversible throw.
Measuring 60 inches wide x 70 inches long, this throw is larger than most and perfect for snuggling on the sofa during the cold-weather season.
One side of the blanket features Loftmink fabric with a trendy print, and it reverses to solid faux fur on the other side. It's machine washable for easy care.
Finally, the throw comes all wrapped up with a gift box and ribbon! So you can skip the gift wrapping (unless gift wrapping is your thing…lol).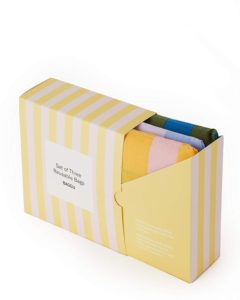 The last gift on my list of Oprah's favorite things are these reusable shopping bags.
This 3 Pack of long-lasting, reusable bags reduces waste and look great! (Can you tell by now I am a REAL environmentalist…lol).
These reusable bags are very sturdy and the wide handles allow for hand holding or over the shoulder toting. Although they're strong (this Baggu can hold up to 30 lbs. of stuff), it's still very lightweight.
It's made from 100% ripstop nylon and folds into a flat 5-inch x 5-inch pouch. Finally, it's machine washable so you can clean and sanitize your bags.
Use Online Coupons And Cashback Websites



As you can see, you don't have to give cheap gifts just because you're on a budget. Consider gifting one of Oprah's favorite things. All the gifts on this list cost less than $50.
However, if you decide to purchase any of Oprah's favorite things on Amazon, don't forget to use cashback websites when shopping online! One easy way I would save money is by using online coupons and rebate sites. Two great websites I use are Ebates and Ibotta.
If you don't have an account, sign up right now! It is literally FREE money. When you sign up right now and purchase something you will get a $10.00 bonus from Ebates and Ibotta.
All you have to do is go to one of these websites, search the store you want to buy from online, and then click on that store. You are redirected to that merchant's website and you can shop as normal with your credit card, debit card or gift card.
You can use coupon codes and the store site functions exactly as if you had not come through the cashback website. After you complete your order, you will get cashback to your Ebates and Ibotta account. There's literally no reason why you should not be using these websites.
For example, I have gotten over $1,200 in cash back since I've been a member. Of course, you can earn A LOT MORE depending on how much you spend and the stores you like to shop at. If you're going to be shopping online anyway, you might as well get paid for it. Sign up today so you don't miss out on this FREE money!
Finally, if you like to use your phone to shop online, sign up for Drop. Drop is the free app that's giving out millions in cash rewards for the spending you do every day.
Don't Like Anything On This List?
If all fails and you don't know what to buy that special someone, do what I do, and just give them a gift card. The three websites I like to use to purchase discounted gift cards are:
These websites are great because you can save money by buying discounted gift cards.
How it works is people sell their unwanted gift cards to the marketplace, and you can then buy that gift card at a discount. It's a win/win for everyone!
You get a discounted gift card for some of your favorite brands, and the seller gets cash. Also, you can sell any unwanted gift cards you get this holiday on one of these websites.

You can buy an electronic gift card that is almost instantly emailed to you, and then print it out. Or you can purchase a physical gift card that is mailed to you—shipping is free.
I've been able to save up to 30% on some of my favorite brands.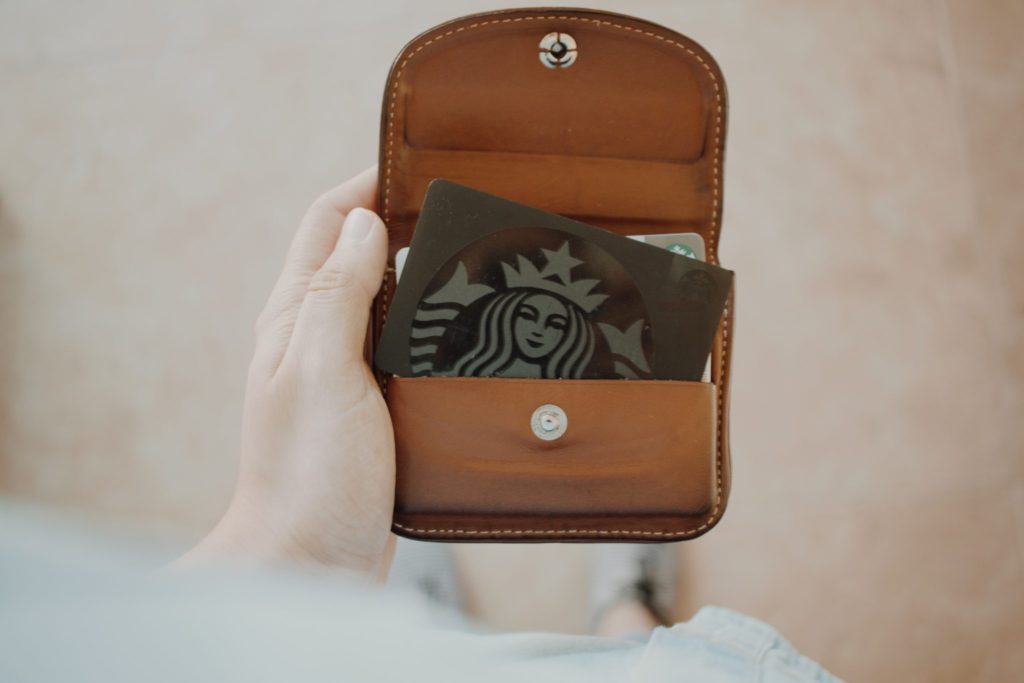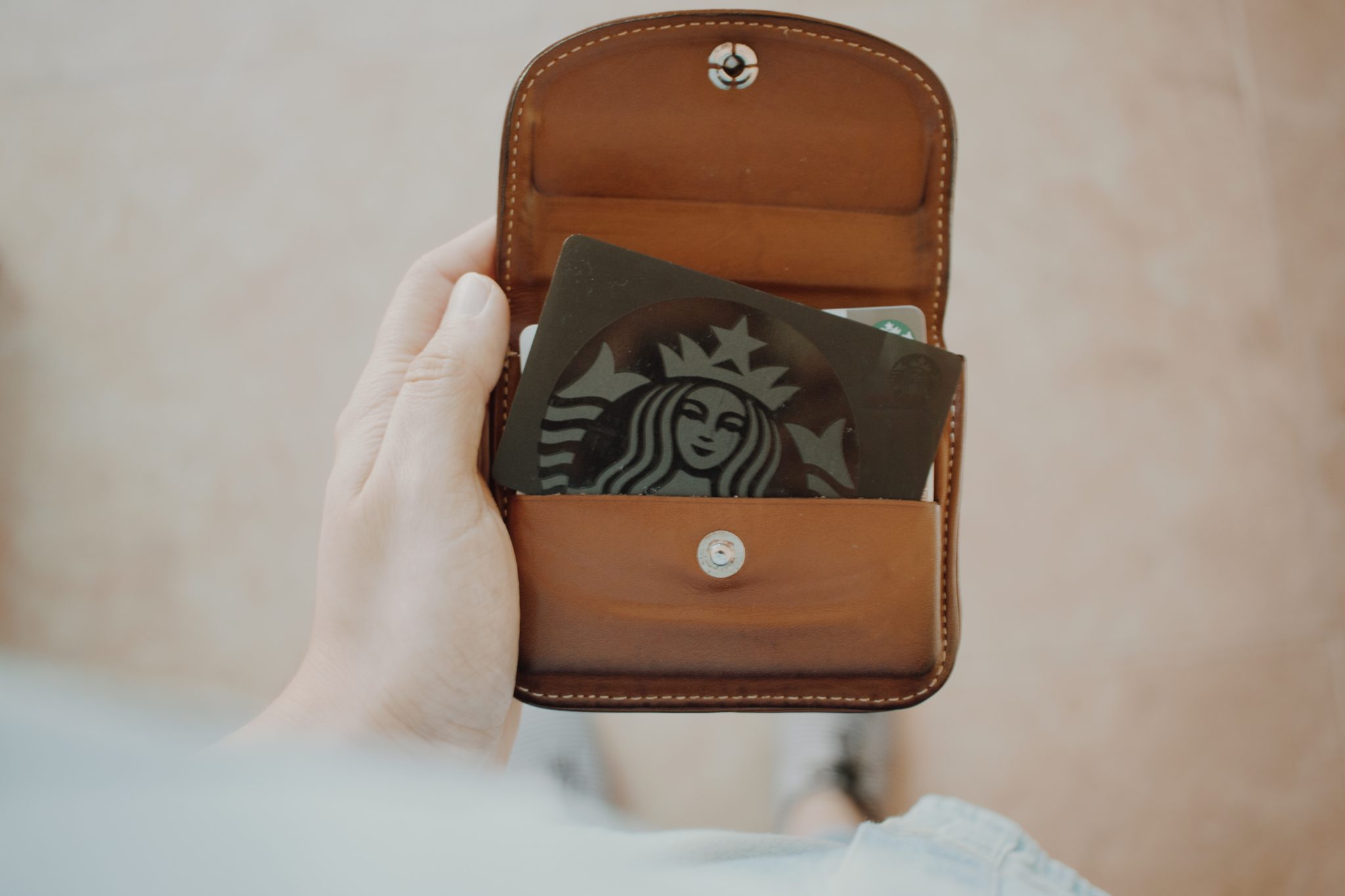 The one downside is some of the physical gift cards do not have round values.
For example, they will have a gift card with a value of $55.33, which makes it awkward to give as a gift. What I do sometimes when this is the case, is I buy the gift card for myself and use it to buy my gift.
So, if I see a Banana Republic gift card for 20% off, but the value is not a round number (like $55.33), I would buy the gift card for myself and then go to Banana Republic (or BananaRepublic.com) to buy my gift. This way I save 20% on the gift I purchased!
I also use this method when I'm buying things I need for myself.
For example, I wanted to buy kitchen appliances for one of my properties from Home Depot. I went to Cardpool and purchased a few Home Depot gift cards. I ended up saving about 5% on my purchase (which was about $50 since I was spending a lot).
Every little bit counts!

Summary
So those were my top picks from Oprah's favorite things this year. I wanted to show you some top quality inexpensive gifts that I think someone on your Christmas gift would be happy to receive.
If it's good enough for a billionaire, I think it's probably good enough for that special person on your Christmas list :). Again, don't forget to sign up for a FREE 30 day trial of Amazon Prime HERE so you can get free shipping on all of your gifts.
Lastly, download your FREE Christmas Shopping Planner to help you stay organized while shopping this Christmas season.
Related Articles:
If you want to remember this article, pin it to your favorite Pinterest board.