(This page may contain some affiliate links. Please see my disclaimer for more information.)
Last Updated September 19, 2022
Wondering how you can save money on gifts? It's easy to spend hundreds or even thousands on gifts every year. Just imagine if you could give great gifts without having to spend a ton of money. Find out 7 easy tips to save money on gifts—all without looking cheap.

How Much Money Should I Spend On A Gift?
The average American will spend $885 on Christmas gifts alone according to Gallup. With other special occasions such as birthdays, anniversaries, weddings, Valentine's Day, and graduations, you can easily spend thousands of dollars on gifts every year.
However, how much you should spend on a gift ultimately depends on your personal financial situation. Start by determining how much you can afford to spend on gifts every month.

If you can afford to buy presents, but still struggle with how much you should spend, consider your relationship with the person you wish to give a gift to. The closer you are to them, the more money you would spend on a gift.
In general, I recommend spending between $50-$100 on gifts for family and good friends – but only if you can afford it.
If you're on a tight budget or can't afford to spend that much on gifts, here are some easy ways to save money on gifts…
Ways To Save Money On Gifts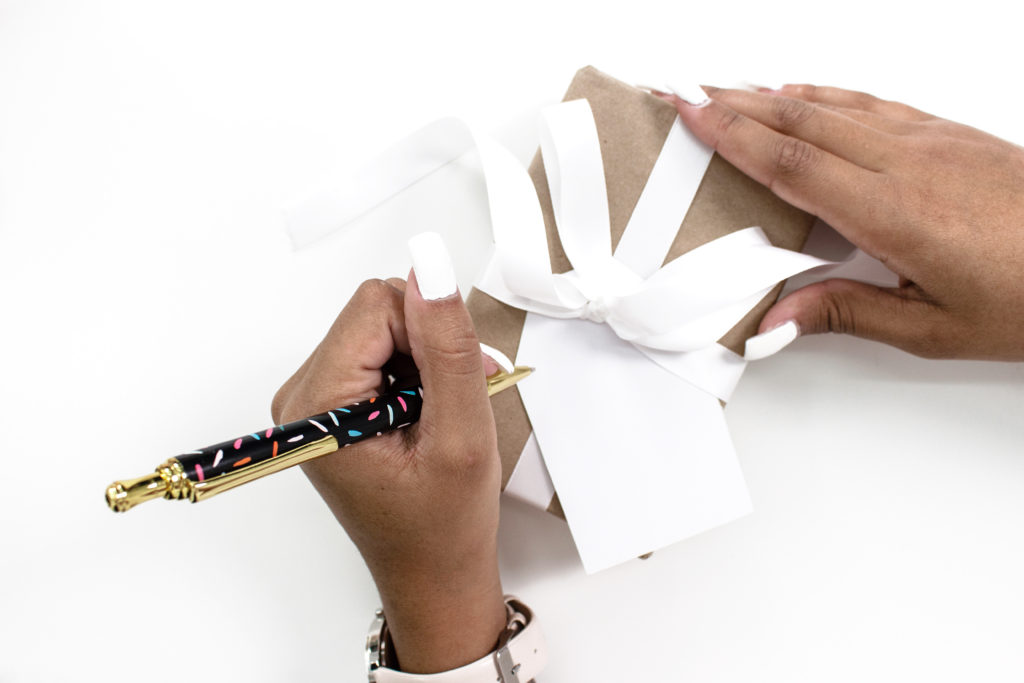 1. Shop In Advance
This may be one of the most important things you can do to save money on gifts. I find I spend the most when I did not plan and need to buy a last-minute gift. By planning ahead you can take your time to look for great deals or shop during holiday sales weekends.
If you do shop early, be sure to keep a list of what you have gotten for whom. You don't want to end up buying a gift in advance and forget who it is for.
You can download this FREE Christmas Shopping Plan found in my Resource Library to help you with this.  However, I want you to use this method throughout the year for all your gift-giving.
When you sign up for my FREE Resource Library, I'll send you my secret password to get access to over 20 pages of easy to print worksheets, checklists, and money-saving tips.
2. Make A Homemade Gift
Sometimes making a homemade gift can be a cheaper alternative. For example, I love to bake. Therefore, I would make a cake, cupcakes, or cookies in lieu of bringing a gift to a special event.
For instance, I baked a cake and some cookies for my cousin's baby shower. It cost me approximately $50 to buy all the ingredients and a few hours of my time. My cousin would have spent hundreds of dollars if she bought a custom cake and cookies like the one I made, so she really appreciated it.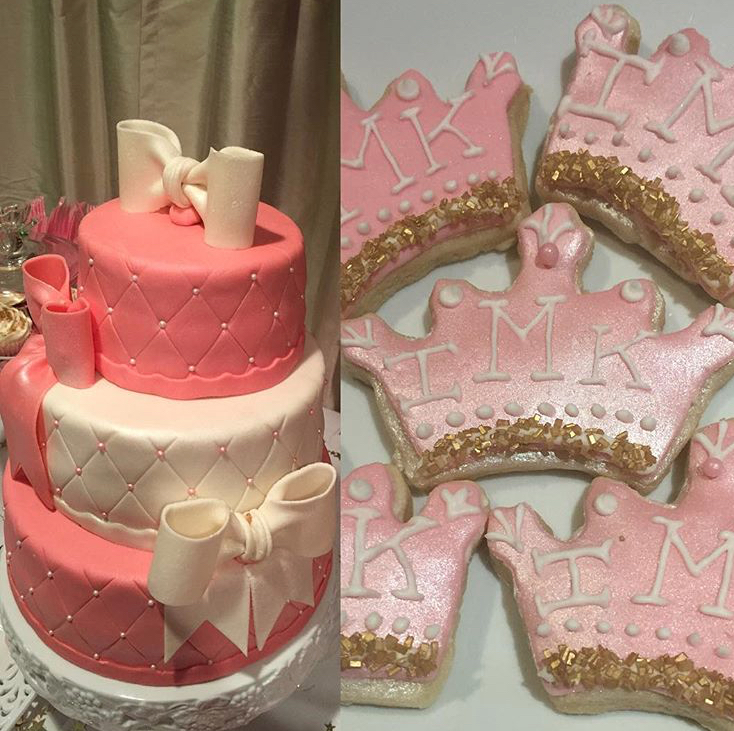 Personally, I think people (myself included) appreciate homemade gifts more than store-bought because you know much more time and effort was put into the gift, and it was made with love.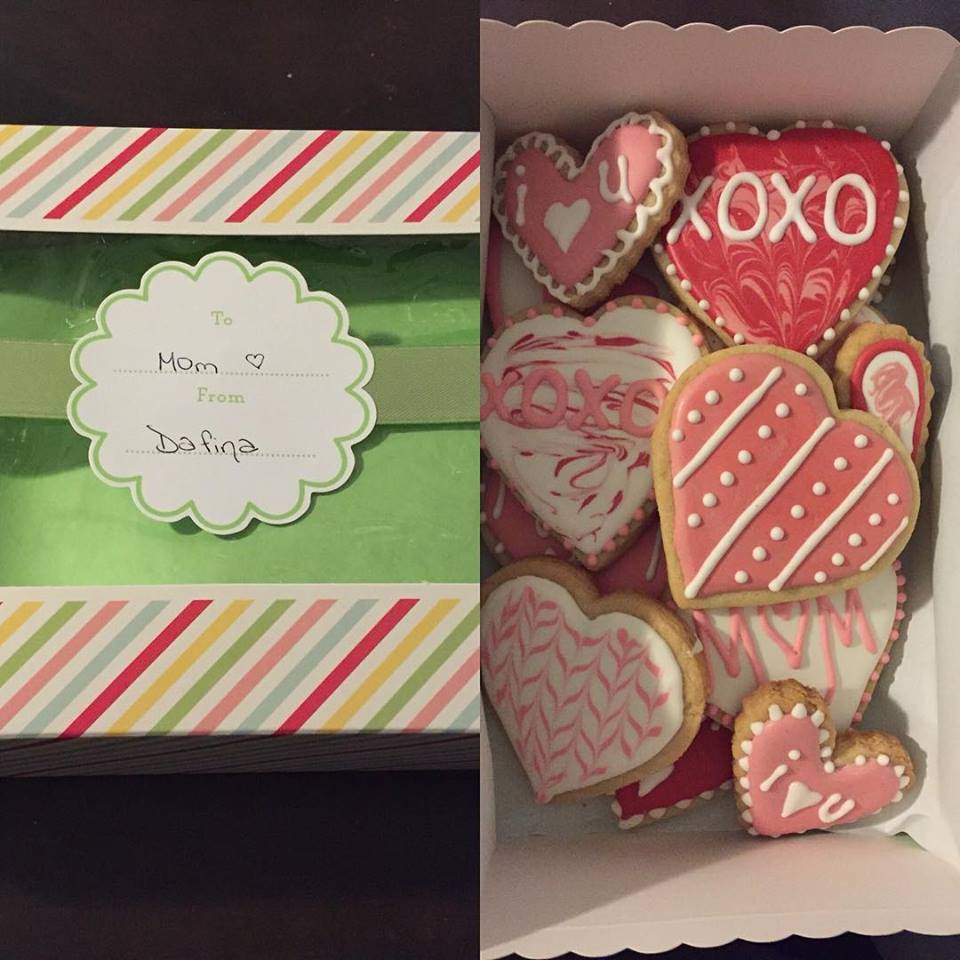 For me, baking for major holidays and events has helped me with my gift-giving budget many times.
If you like to bake or cook as a form of gift-giving, make sure you use Fetch Rewards app as a way to get rewarded and save even more money. Fetch is a free grocery savings app that rewards you just for snapping pictures of your receipts. That's really it.
Free rewards no matter where you get your groceries (from big box stores, mom and pop corner shops, drugstores, liquor stores, and hardware stores – it's all fair game).
Just scan your receipts and collect your rewards. Sign up for Fetch Rewards now and use code "APREWARDS" to redeem 3K points!

3. Give The Gift Of A Memory
One of the best gifts you can give to someone is the gift of a memory. This can be in the form of a video, slideshow, photo album, scrapbook, or even just a framed picture.
For example, my uncle makes a custom annual calendar for our family as a Christmas gift. Each month has family photos and dates that are important to our family (i.e. – birthdays and anniversaries of people in our family). This is such a great gift because, at the end of the year, I like to cut the photos out of the calendar and frame them or put them in a photo album.
Another example, for my grandfather's 90th birthday we all made a short video sending him birthday wishes. My cousin put those videos together, along with some photos, and made a slideshow with some of his favorite songs as the background music. My grandfather appreciated it so much it made him cry.
Also, my sister gave everyone in the family a photo collage for Christmas last year. It was so touching because she took the time to print out pictures we took over the year that provided priceless memories.
If you would like to do something like this, you can buy this Scrapbook Photo Album DIY Kit from Amazon.  I used this to make a gift for my friend's 36th birthday (pictured below).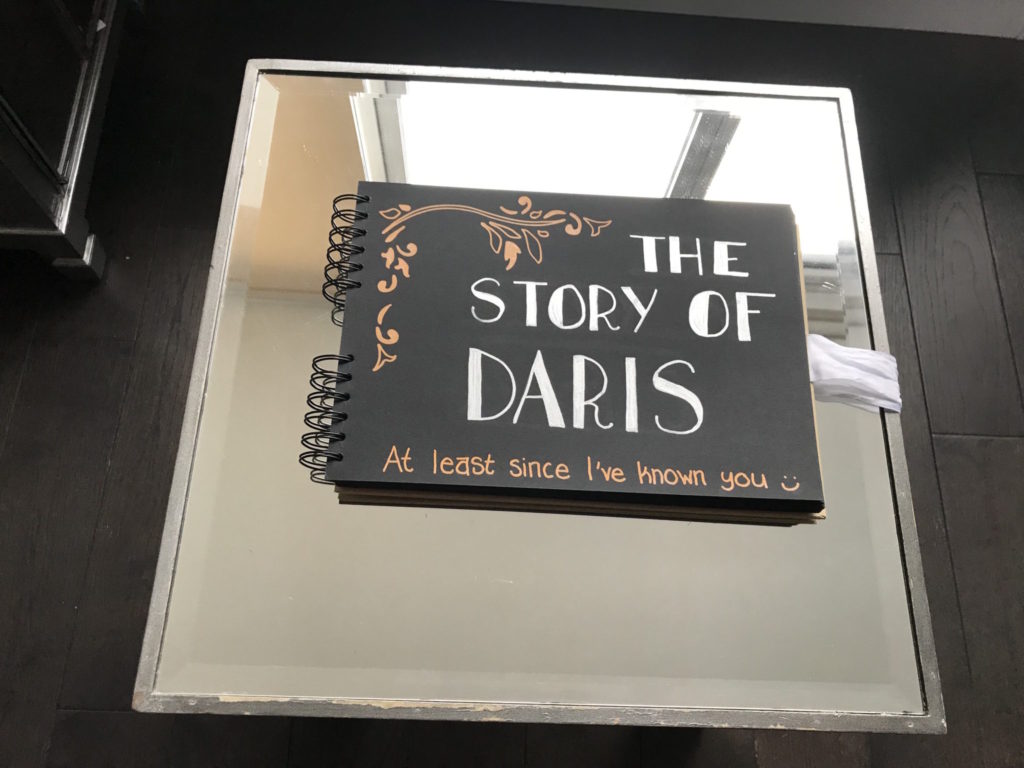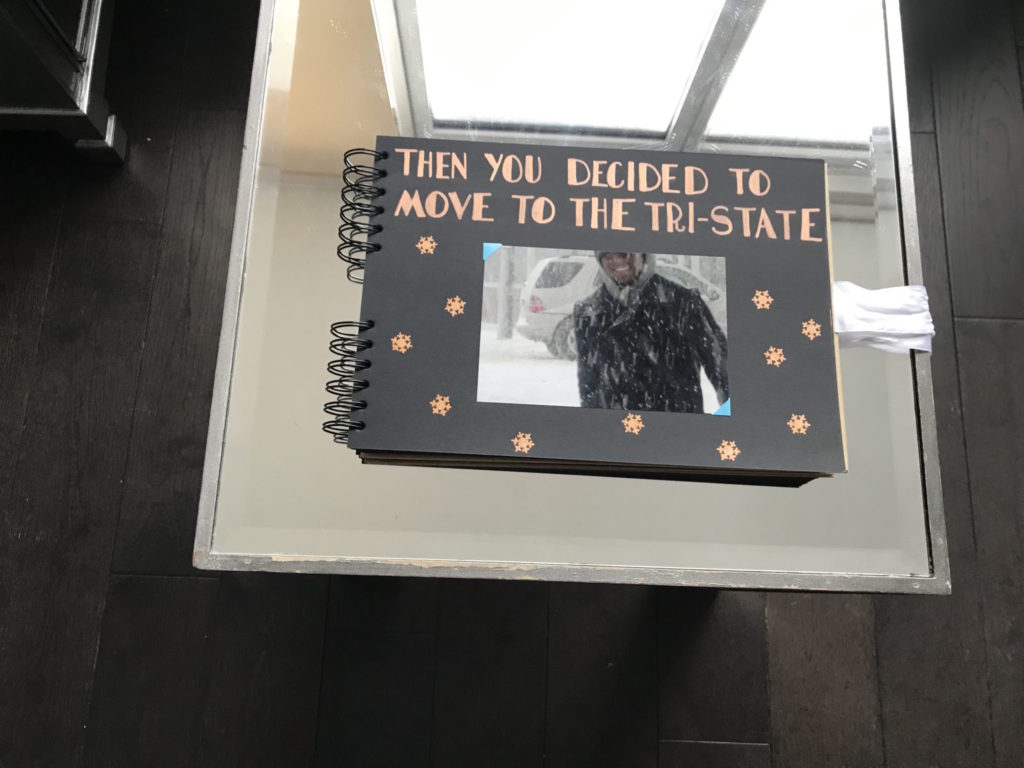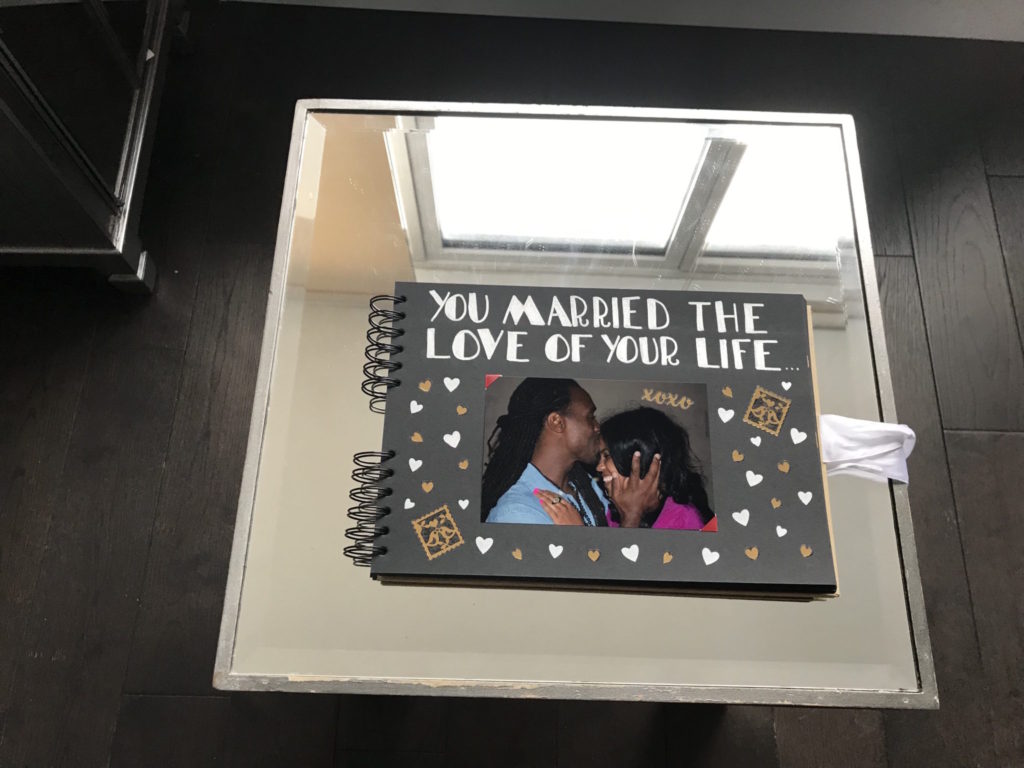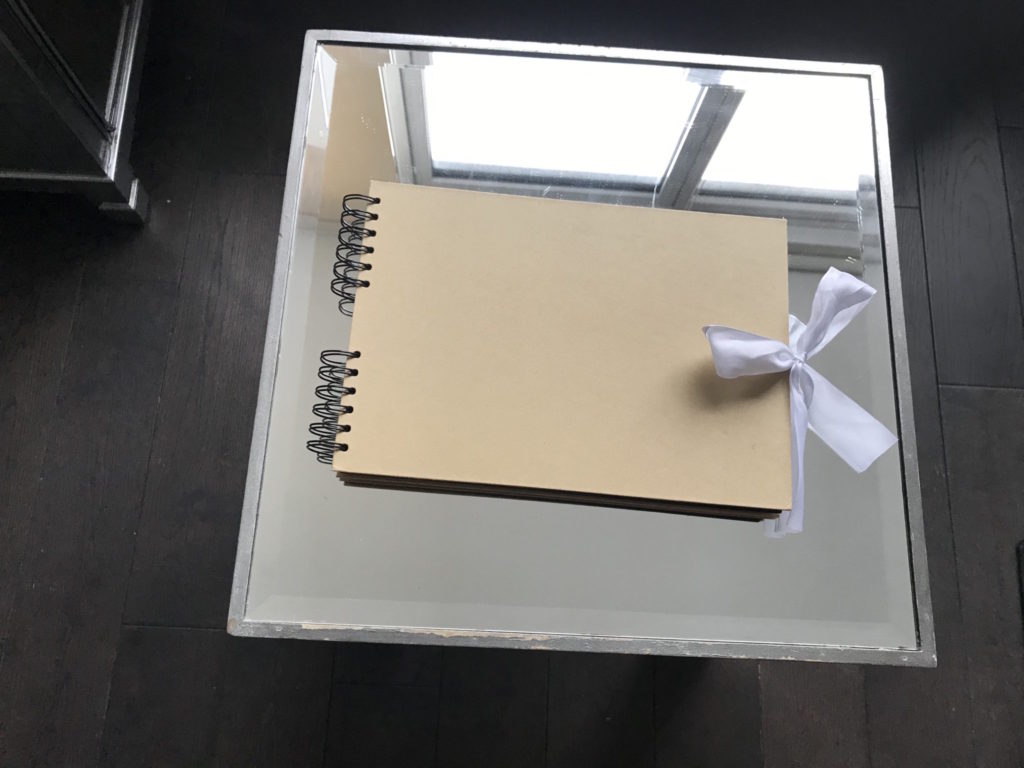 So consider making a homemade gift. You don't have to be incredibly talented or artistic—because most of the time it's the thought that counts. No matter how small the gift may be, it shows a little thoughtfulness to those you care most about—not to mention being easier on the wallet.
4. Give Your Services
Consider offering your services as a gift. Think about the tasks that you can do for someone.
For example, my best friend is excellent at calligraphy and can write out invitations or certificates. My uncle is a brilliant photographer and can offer a photoshoot or professional photos. My cousin is an outstanding tutor and can help with math or science classes. I am a lawyer and can help someone draft up a legal document.
What services can you provide? Maybe a homemade three-course dinner for a loved one, a car wash and detail, a haircut or color, organization services, personal training lessons…the list could go on and on.
Think about the person you are giving the gift to. Have they ever mentioned they would love you to teach them about or how to do something? Or perhaps they have mentioned wanting highlights but not being able to afford them.
Whatever it is, if you have the skill or talent then offering it as a gift is not only heartfelt and valuable, but also saves you money.
5. Get Free Cash Back On Online Purchases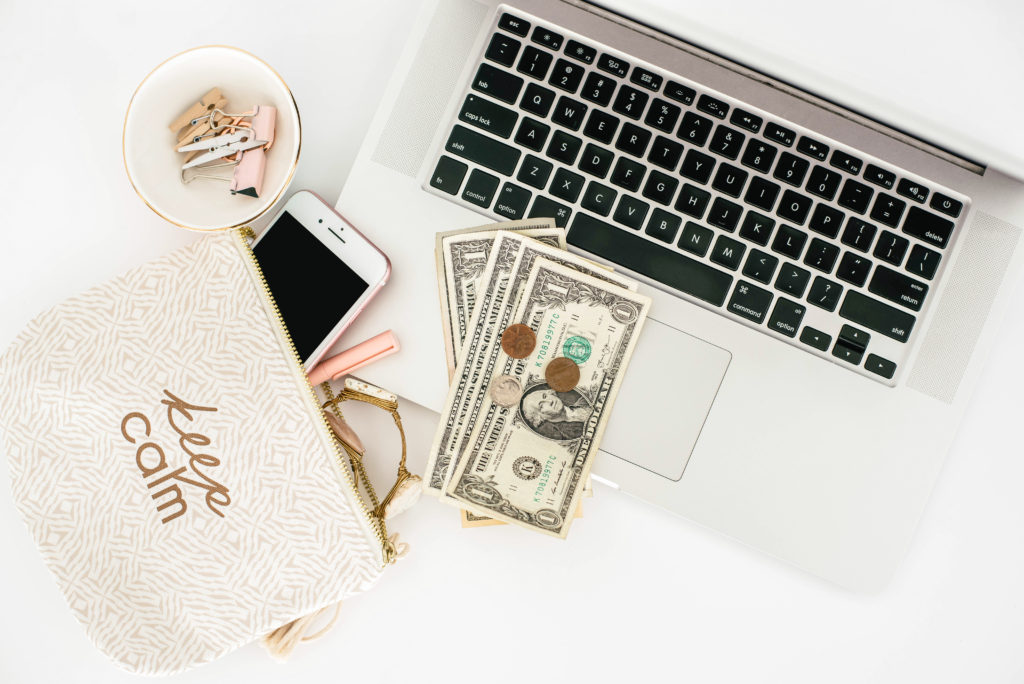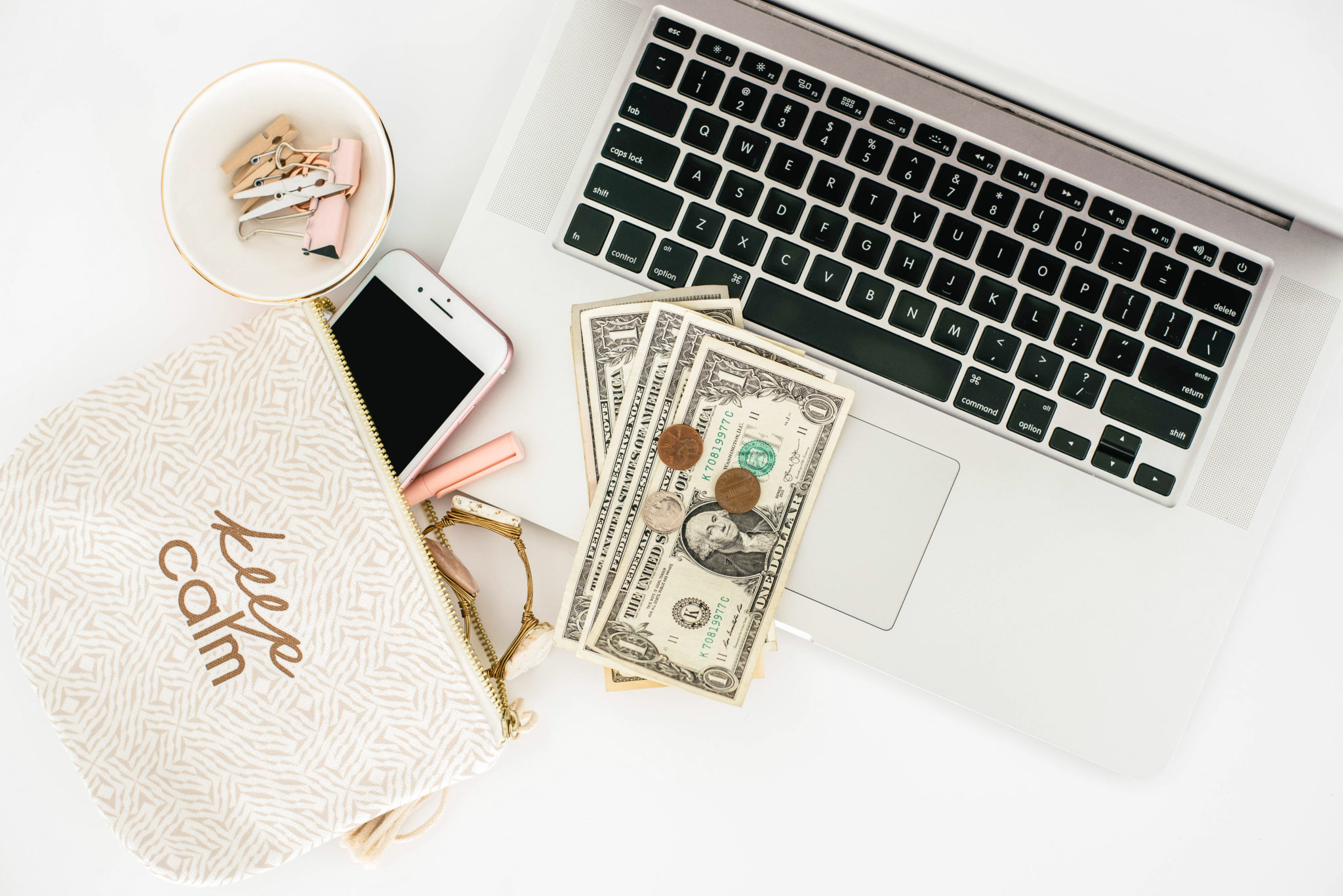 In general, the way these cashback websites work is you go to the cashback website and search the store you want to buy from online. Then click on that store. You are then redirected to that merchant's website and you can shop as normal with your credit card, debit card, or gift card.
You can use coupon codes and the site functions exactly as if you had not come through a cashback website. After you complete your order, you will get cashback.
My favorite cash back website I use is Rakuten.
If you don't have an account, sign up right now! It is literally FREE money. When you sign up right now and purchase something you will get a $30.00 bonus from Rakuten.
All you have to do is go to Rakuten.com, search for the store you want to buy from online, and then click on that store. You are then redirected to that merchant's website and you can shop as normal with your credit card, debit card, or gift card.
You can use coupon codes and the store site functions exactly as if you had not come through the cashback website.  After you complete your order, you will get cashback to your Rakuten account, and every 3 months Rakuten will send you a check or deposit money directly in your PayPal account.
Another good thing about Rakuten is they search for coupon codes for you too (if you add the extension to your internet browser bar). So you might be pleasantly surprised and get an additional discount on the item you're buying. 
I've gotten OVER $1,400 in cash back by using Rakuten (and that's NOT counting the money I saved from surprise coupon codes).


So there's literally no reason why you should not be using Rakuten.
6. Buy Discounted Gift Cards Online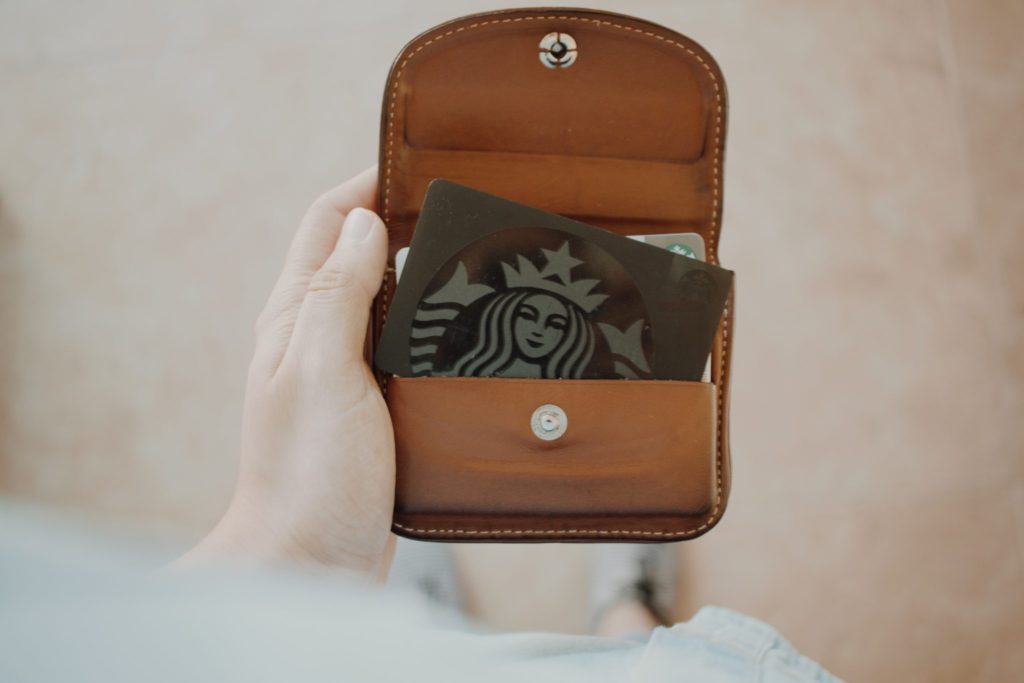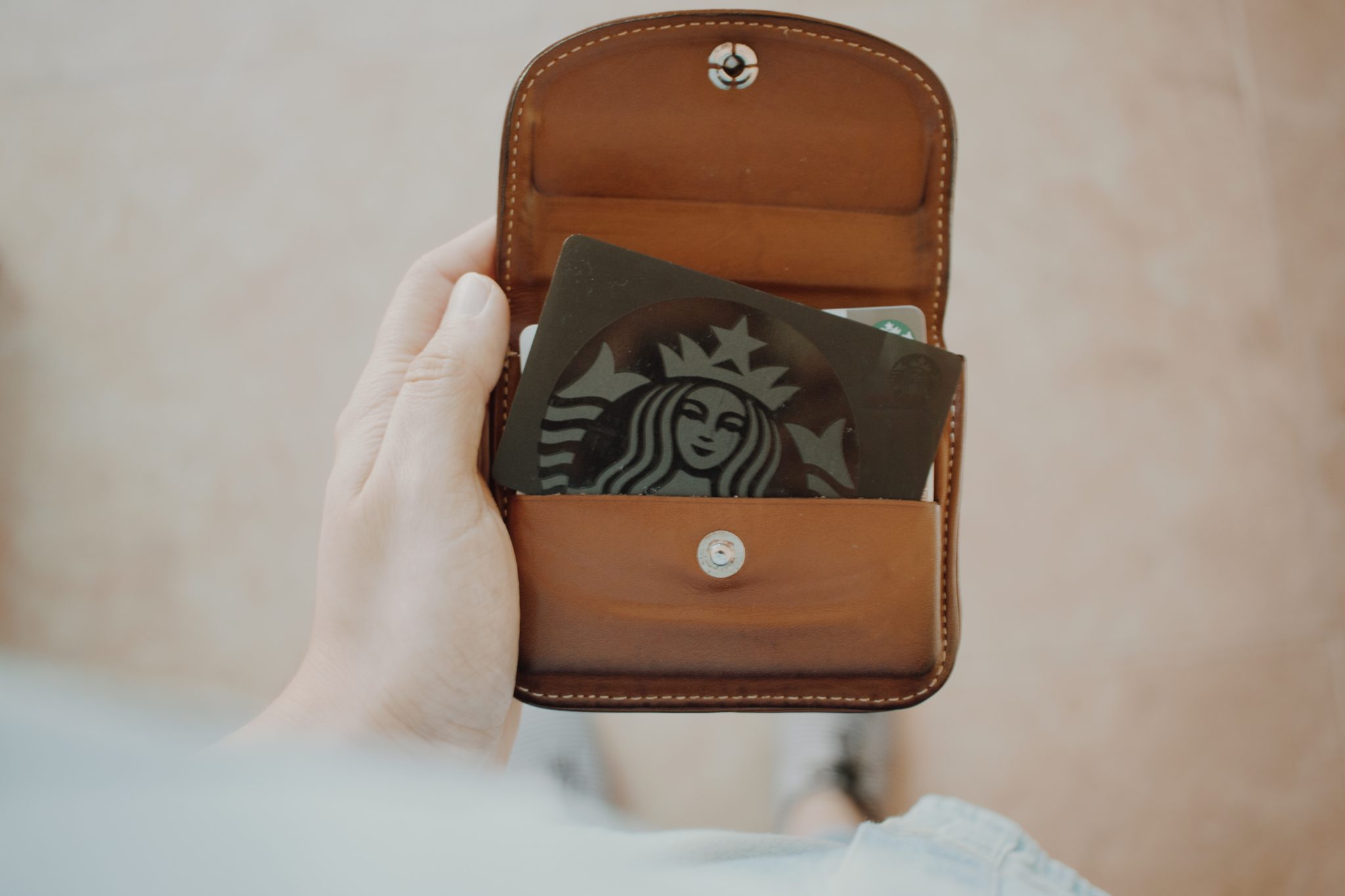 Another easy way to save money on gifts is to buy discounted gift cards online. There are so many websites you can use to get discounted gift cards. Some of the websites I like to use to buy discounted gift cards are:
How it works is people sell their unwanted gift cards to the marketplace (you can sell your unwanted gift cards too), and you can then buy a discounted gift card for some of your favorite brands.
You can buy an electronic gift card that is almost instantly emailed to you, and then print it out, or you can purchase a physical gift card that is mailed to you—shipping is free.
I've been able to save up to 30% on some of my favorite brands. The one downside is some of the physical gift cards do not have round values. For example, they will have a gift card with a value of $55.33—which makes it awkward to give as a gift. What I do when that's the case, is buy the gift card and use it to buy an actual gift at that merchant's store or on their website.
So for example, if I see a Nike gift card for 15% off, but the value is not a round number (like $55.33), I would buy the gift card for myself and then go to Nike to buy my gift. This way I save 15% on the gift I purchased! DOUBLE savings if you use your gift card online and Rakuten for cashback!
7. Use Reward Points From Credit Cards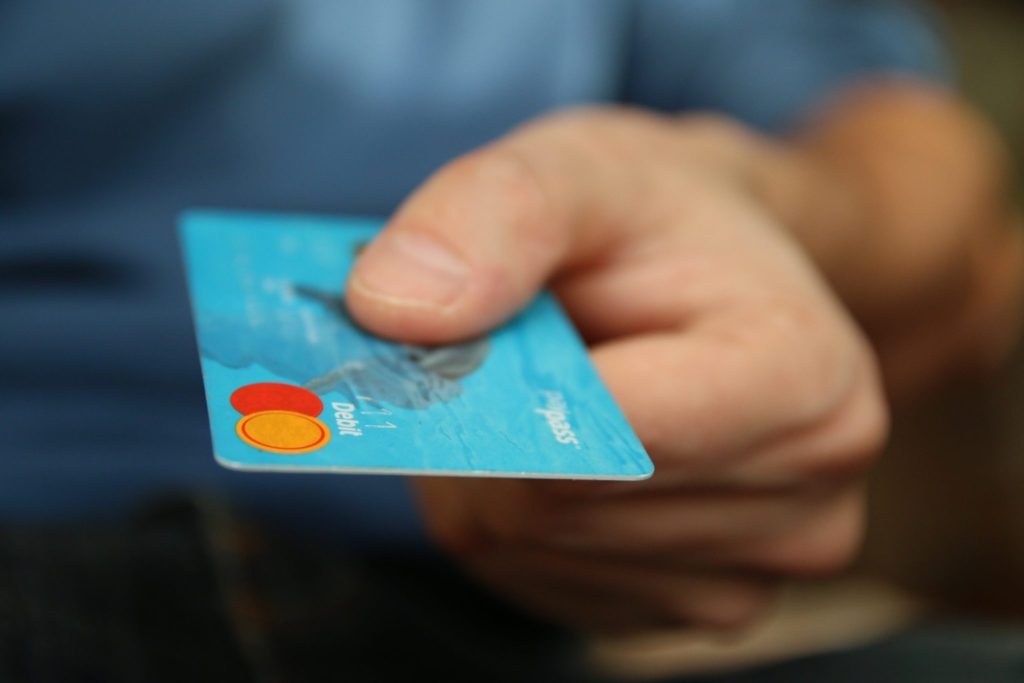 Many people these days have a credit card that offers rewards points or cash back for their purchases. If your card gives you cash back rewards, you can buy a gift and then apply the "cash" towards your credit card balance. Also, consider using your rewards points to buy gift cards.
My two favorite credit cards that I personally use to earn cashback for my purchases are:
American Express Cash Magnet Card – I love this card because you can earn 1.5% unlimited cashback along with some additional perks that come with having an American Express card (such as car rental loss and damage insurance, Global Assist Hotline, and exclusive access to ticket presales)—all without an annual fee.

American Express is also offering a $200 bonus if you sign up for the Cash Magnet card and spend $1,000 within 3 months.

Capital One Quicksilver Rewards – I also love Capital One's Quicksilver Rewards card because, like the American Express card, you can earn 1.5% unlimited cashback.

Although the American Express card has some great perks, this is also a great credit card to have because not every vendor accepts American Express. The Quicksilver Rewards credit card also does not have an annual fee.

Capital One is offering a $200 bonus if you sign up for the Quicksilver Rewards card and spend $500 within 3 months.

Summary
You can save money on gifts if you plan in advance. You can make a homemade gift or give your services; use rewards points from your credit card; get free cash back on your purchases; or buy discounted gift cards. Try one or a few of these tips to save money on gifts without looking cheap.
Related Articles:
If you want to remember this article, pin it to your favorite Pinterest board.