(This page may contain some affiliate links. Please see my disclaimer for more information.)
Last Updated December 29, 2022
Did you know an estimated 92% of U.S. adults celebrate New Year's Eve? According to Wallethub, the average cost for a couple to enjoy dinner and a show in New York on New Year's Eve is $1,160!  Even if you don't live in New York City as I do, you can easily spend over $1,000 to attend a major event. Find out some inexpensive ways to celebrate New Year's Eve at home that you didn't know about.

Inexpensive Ways To Celebrate New Year's Eve At Home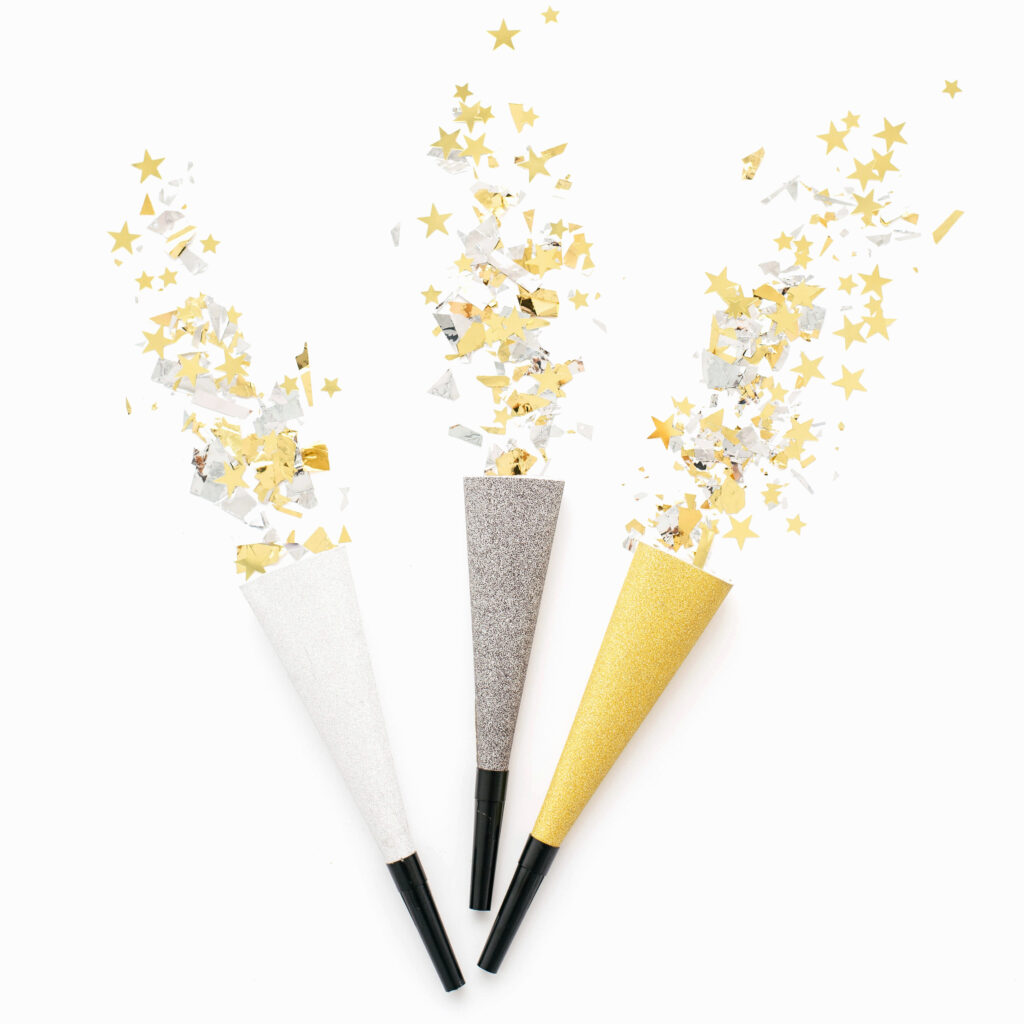 1. Have A Goal Setting Party/Sleepover
One of the best ways to begin the new year is to set some goals. Creating goals are so important when trying to improve your financial situation. So start the New Year on the right foot by having a goal setting party or sleepover.
Have your friends come over with their goal planners and discuss all of your New Year's Resolutions over wine and desserts. Two fantastic goal planning systems I currently use and highly recommend, are my Financial Goal Planner and the Goals On Track digital planner.
You can also read more about my financial goal planner in my article "How A Financial Goal Planner Will Save You More Money" and you can read more about Goals On Track in my article "My Honest Review Of Goals On Track Software". Hopefully, those articles will allow you to see which goal planner might be best for you.
Finally, after you have set all your goals for the New Year, you can create vision boards together.  A vision board is a board where you have images of some of the goals you would like to achieve.
For example, you cut out images and display whatever you want to be, have, or experience in life. This serves as a visual reminder of your goals.
2. Have A Game Night
Consider hosting a game night to celebrate New Year's Eve at home. You usually don't need to spend money on decorations for a game night, because it is more casual than a party.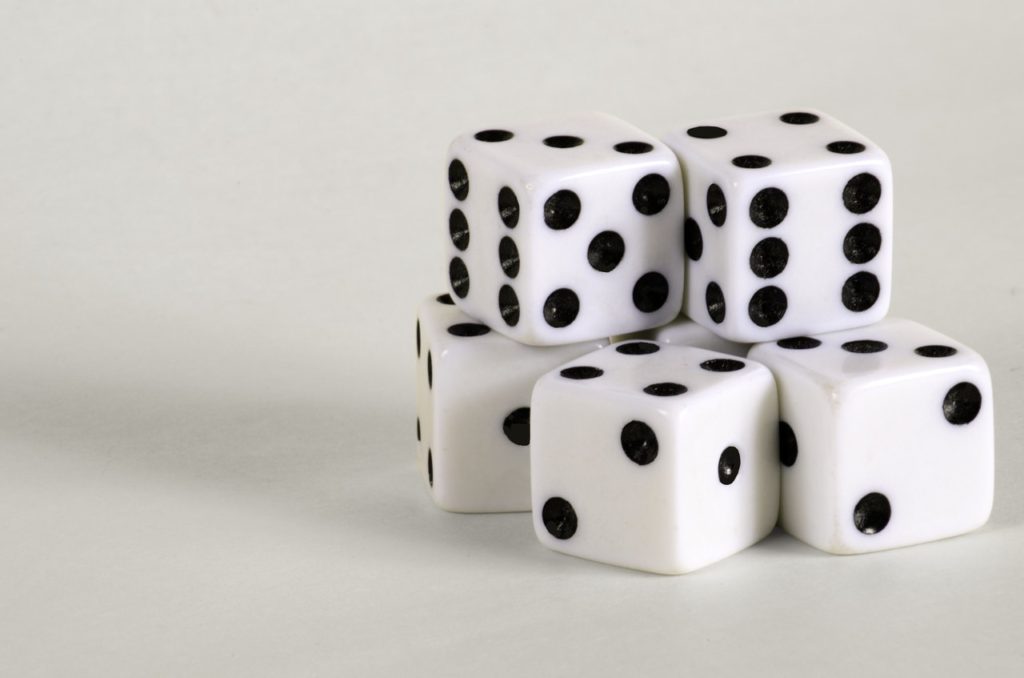 You also don't need to serve dinner at game night, because of the casual atmosphere. Prepare easy finger foods that don't require silverware. Some examples are:
Chips and dip
Frozen appetizers you pop in the oven
Finger sandwiches
Cheese platter
Veggie platter
Ask your guests to bring their favorite bottle of alcohol to save on cost. If you don't have a large selection of games, ask your guests to bring their favorite game as well. Some of my favorite games to play at game night are:
3. Have A Treasure Hunt
Another great way to celebrate New Year's Eve at home is to have a treasure hunt around the house. Leave clues around the house leading them to the big treasure. Whoever finds the treasure first gets to keep the prize at the end, or can choose someone to do a dare.
4. Have A House Party
When I was in my 20's I used to love to go to nightclubs in Manhattan to celebrate New Year's Eve. These parties would easily cost $150 just to get in! And some venues, I would still have to spend additional money to buy drinks…forget it if you want bottle service!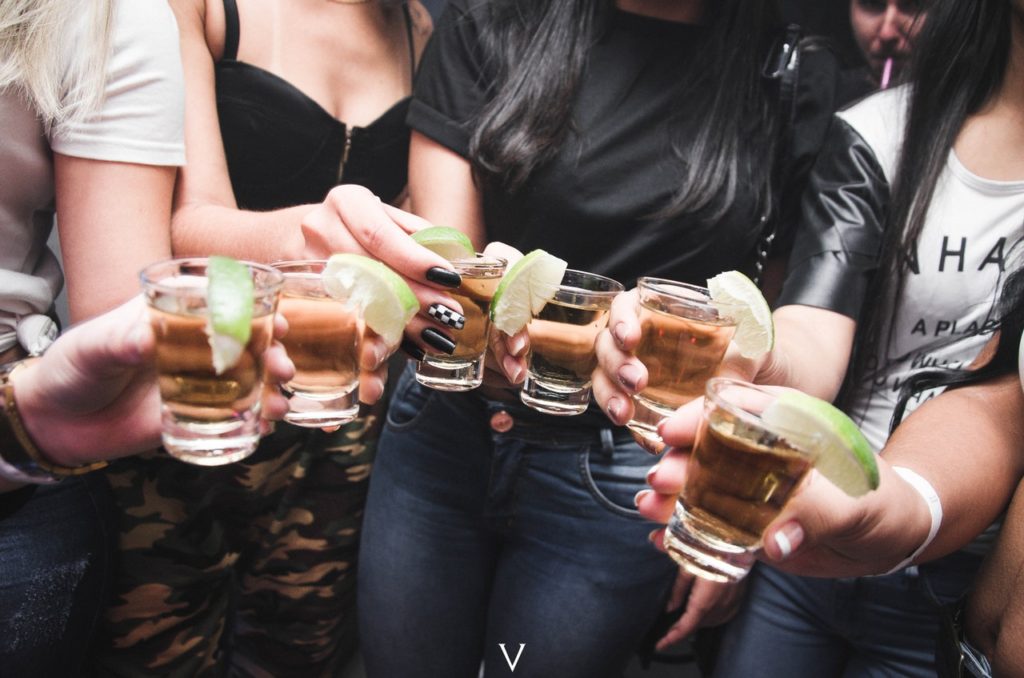 Long story short…don't be like me! 🙂
A more affordable way to party on New Year's Eve is to go to house parties instead. This is one of the simple inexpensive ways to celebrate New Year's Eve — and it's just as fun as the club if you ask me.
When going to a house party, make sure to bring a dish or a bottle of alcohol as a gift to your host. Going to a house party will cost you anywhere from $10 – $50 depending on the dish or bottle you bring. This is a MUCH cheaper option than going out to a nightclub for a New Year's Eve party.
5. Have A Potluck Dinner Party
A fabulous way to celebrate New Year's Eve at home is to host a potluck dinner party at your house. Ask your guests to bring a dish or a bottle of alcohol to keep your costs low.
Your house is probably already decorated for the holidays, so you don't need to spend a lot of money on decorations. Even if you've already taken down your tree, keep the Christmas lights and other decorations up until January 1st.
Go to the dollar store for any additional decorations you may need such as noisemakers, party hats, large glasses, and party favors.
6. Have A Virtual Party
With this most recent COVID-19 pandemic, we had to learn how to make the best of it and still have fun from home. Therefore, we saw a lot of virtual parties happening on platforms like Instagram. You can take this same idea and have a virtual party as a way to celebrate New Year's Eve at home.
Start by sending a virtual invitation via a website like Paperless Post. Then get on a video chat using a platform like Zoom to hang out with your friends. Grab a bottle of your favorite drink and toast to health, happiness, and making it through this year together…then dance the night away!
7. Have A Champagne Toast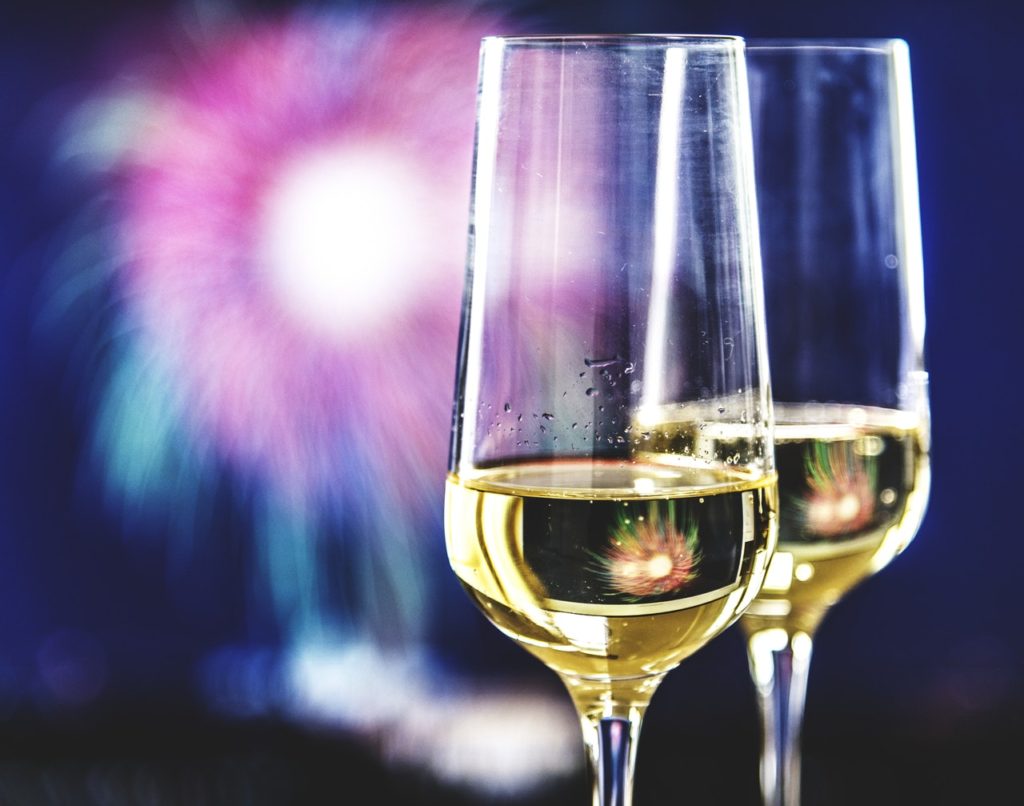 Finally, an excellent way to celebrate New Year's Eve at home is to have a champagne toast. You can make your New Year's Eve a cozy one by not doing anything. Just snuggle up with a loved one and watch the ball drop on TV. At midnight have a celebratory champagne toast.

Summary
There are many great ways to celebrate New Year's Eve at home. Go to a house party instead of a nightclub. You can also host a game night, goal setting party, treasure hunt, or dinner party. Have your friends help out by bringing food or their favorite alcohol. Also, consider having a virtual party. Finally, you can opt to stay home and just celebrate with a champagne toast.
As we enter the New Year, don't forget to set yourself up with a working budget. If you want help to get started, you can download this FREE Printable Budget.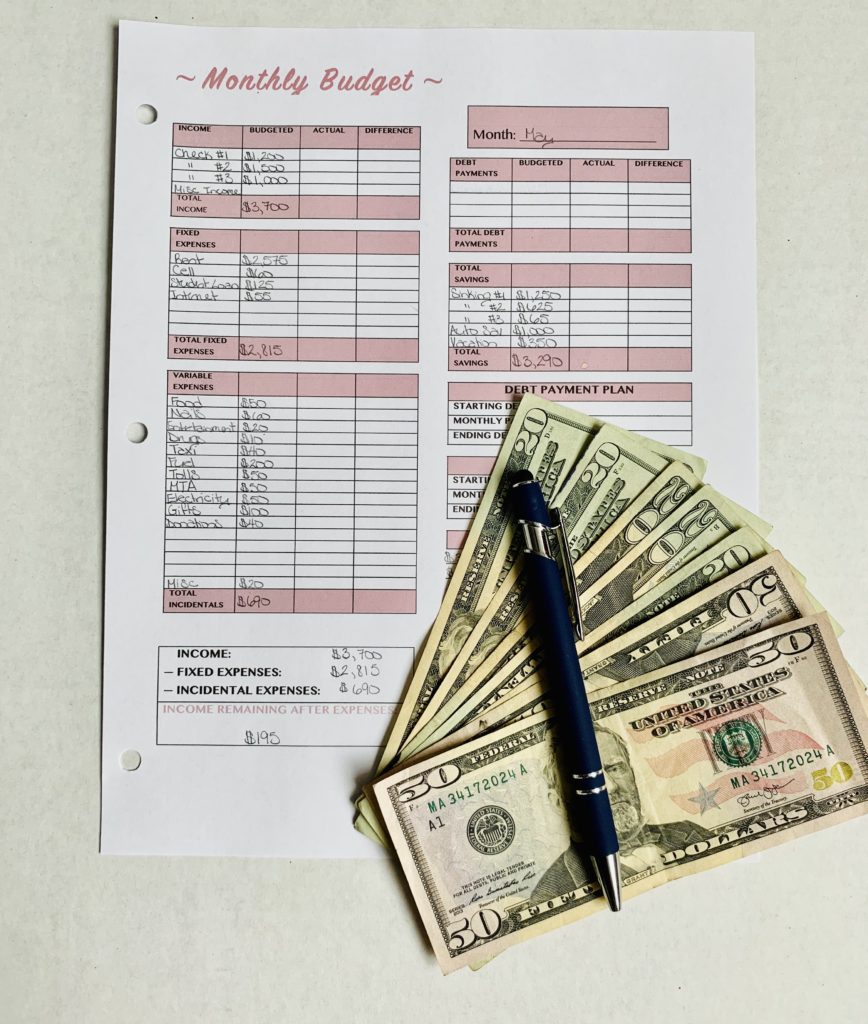 Related Articles:
Happy New Year! May next year be your best year yet! If you want to remember this article, pin it to your favorite Pinterest board.