Last Updated on
(This page may contain some affiliate links. Please see my disclaimer for more information.)
Do you love to travel, but don't want to break the budget? Me too! In this post, I'm going to and give you some money-saving tips on how to save money on vacation.
Before You Leave
The first, and most important, thing you need to do before you go on vacation is to make sure you plan and budget for it. If you need help making a budget you can get started with this FREE Monthly Budget Printable.
If you have a budget, but you're ready to take it to the next level, I recommend you use my Budget Templates.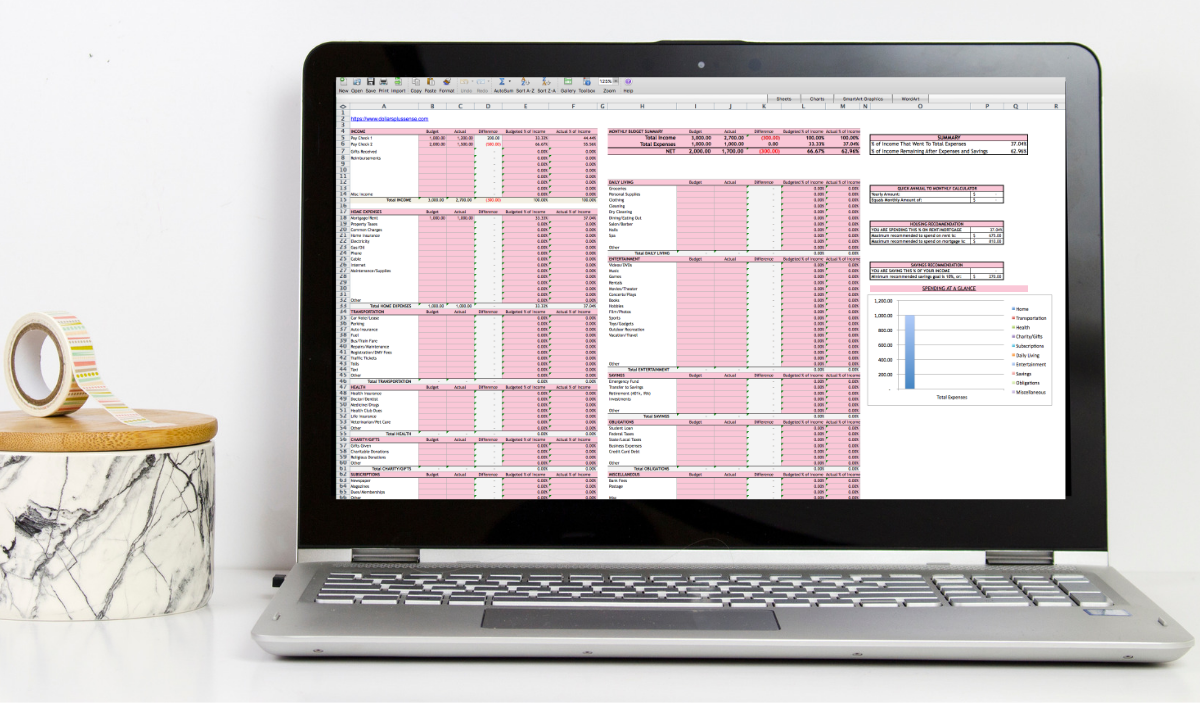 It is the system I currently use when budgeting, and it has helped me save over 50% of my income. It is very detailed and will help you make sure no spending category gets forgotten about.
If you want to know step-by-step exactly how I use my household budget spreadsheet to manage my money you can read "How I Use My Monthly and Yearly Household Budget Spreadsheet."
Have A Vacation Sinking Fund

Once you have a working budget, the next thing you should do is set up a vacation sinking fund.
I have an automatic savings account specifically for my vacations. This helps me know exactly how much I can spend—the amount that's in my vacation account. It also ensures that I pay for my vacation in full because the money is already in my account.
As part of your monthly budget, decide how much you want to save for vacations. Then automatically transfer that money in a dedicated online account or cash envelopes.
I like to keep my vacation money in an online account because it makes it harder for me to touch it. This way, I'm not tempted to spend my vacation money on something else.
I recommend using an online bank like Radius Bank because it offers competitive interest rates, has no monthly maintenance fees, and no minimum balance requirement after $100 to open. Also, their checking account has free ATMs worldwide.
You can also download a Sinking Fund Worksheet in my FREE Resource Library so you can keep track of your savings.
Consider Booking Two One-Way Flights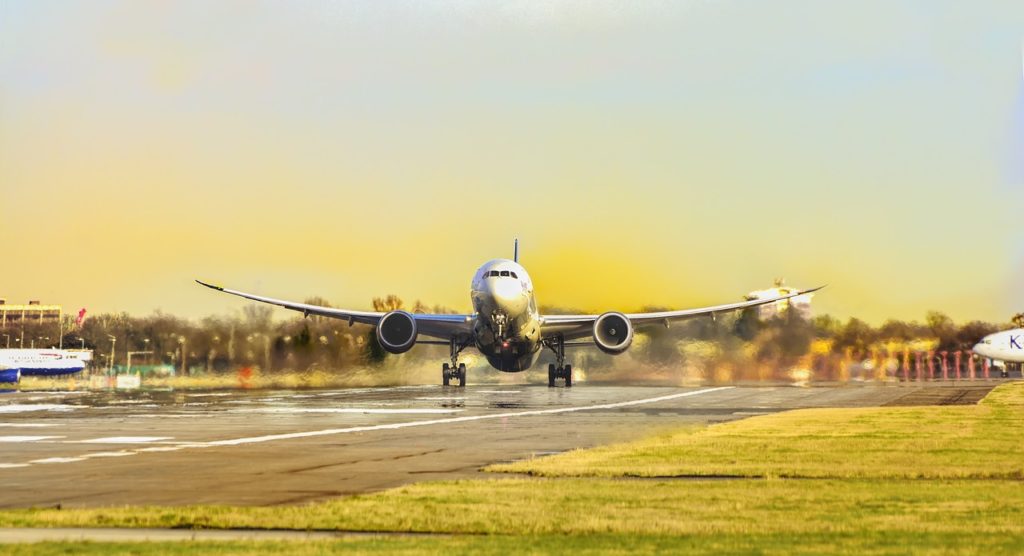 Before booking a round-trip flight, consider booking two one-way flights. Sometimes it turns out to be cheaper!
That was the case for me when booking my most recent Jamaica trip. I booked my departing flight with Caribbean Airlines and my return flight with jetBlue.
I usually start my search with a search engine like kayak.com to compare the cost of flights.
Go Directly To The Airline Website
I do NOT recommend booking flights with third-party booking sites such as Justfly.com, CheapOair.com, etc.
If you are booking airfare in the United States, the U.S. Department of Transportation regulations require that, as long as you've booked a non-refundable ticket 7 days ahead of your flight, you're entitled to change or cancel your reservation within 24 hours of booking, WITHOUT paying a cancellation fee.
The third-party travel agencies are NOT required to do this.
This means, for example, if you book your Delta flight with CheapOair, and want to cancel that booking within 24 hours, CheapOair WILL charge you a cancellation fee!
If you booked this same flight directly with Delta, you would've been able to cancel your flight at no charge. I've learned this lesson the hard way.
Another reason why I don't recommend booking flights with third-party booking sites is if something goes wrong (like a flight cancellation), and you have to re-book your flight, the airline will have you go through your original purchase method for help.
These third-party companies usually don't have the best customer service. This is another lesson I've learned the hard way.
However, if you've booked through the airline directly, they will immediately work to accommodate you and get you on the next available flight to your destination.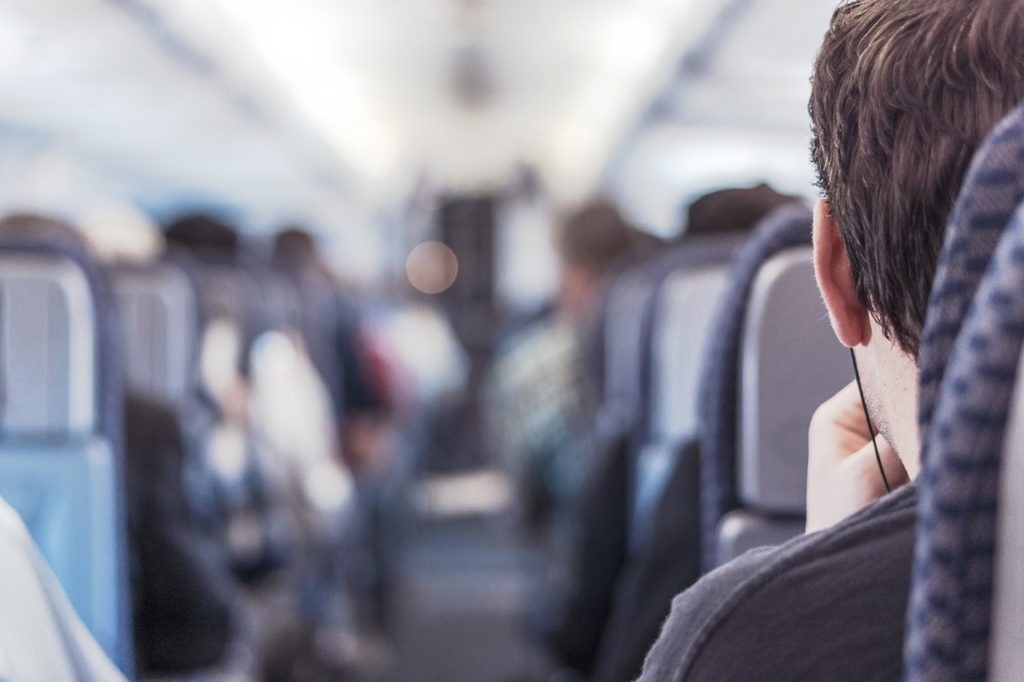 So what should you do instead?
First, find the best deal through whichever third-party website you prefer. Once you've found the flight, jot down the flight number and head over to the airline's website.
Search the same dates and airports you just used for your third-party search, and then look for the flight number.
Most of the time booking with a third-party booking site isn't cheaper than going directly to the airline website. And sometimes, going directly to the airline website might be cheaper!
Fly On A Midweek Day
Tuesdays and Wednesdays are usually the cheapest times to fly. Also, try and avoid flying during holiday periods.
Have Breakfast Included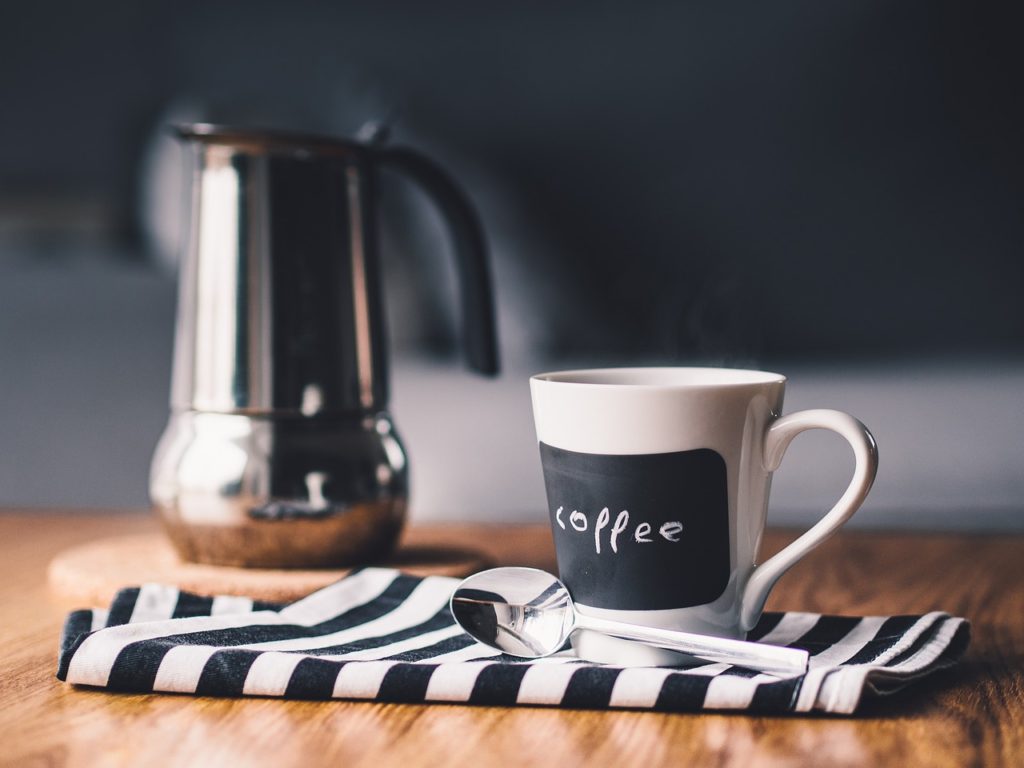 When booking a hotel look for one with breakfast included. This can save you money and the hassle of figuring out where to eat in the morning.

Have Wi-Fi Included
When booking accommodations, one of the first things I look for is free Wi-Fi. This helps save money if you need to communicate with your loved ones while in another country.
Join A Frequent Flyer Program
Earn points towards cheaper fares, upgrades, and free companion tickets. It may take a while to accumulate points, but they CAN pay off. I like to travel with Delta or JetBlue so I opt to travel with them whenever possible. Whatever your airline, consider joining their rewards program.
Pack Light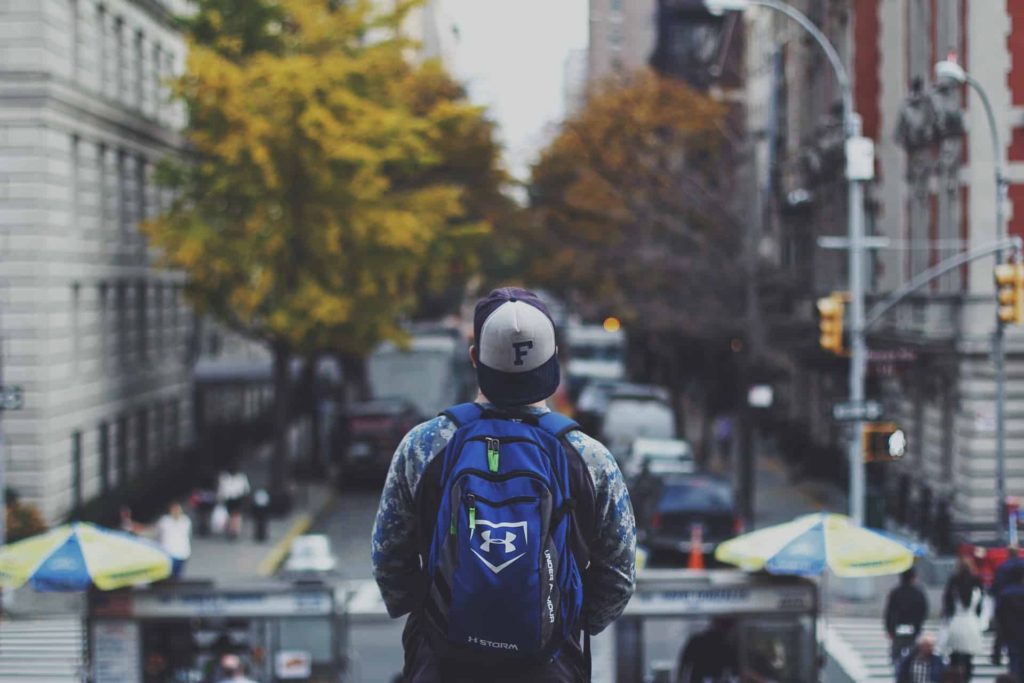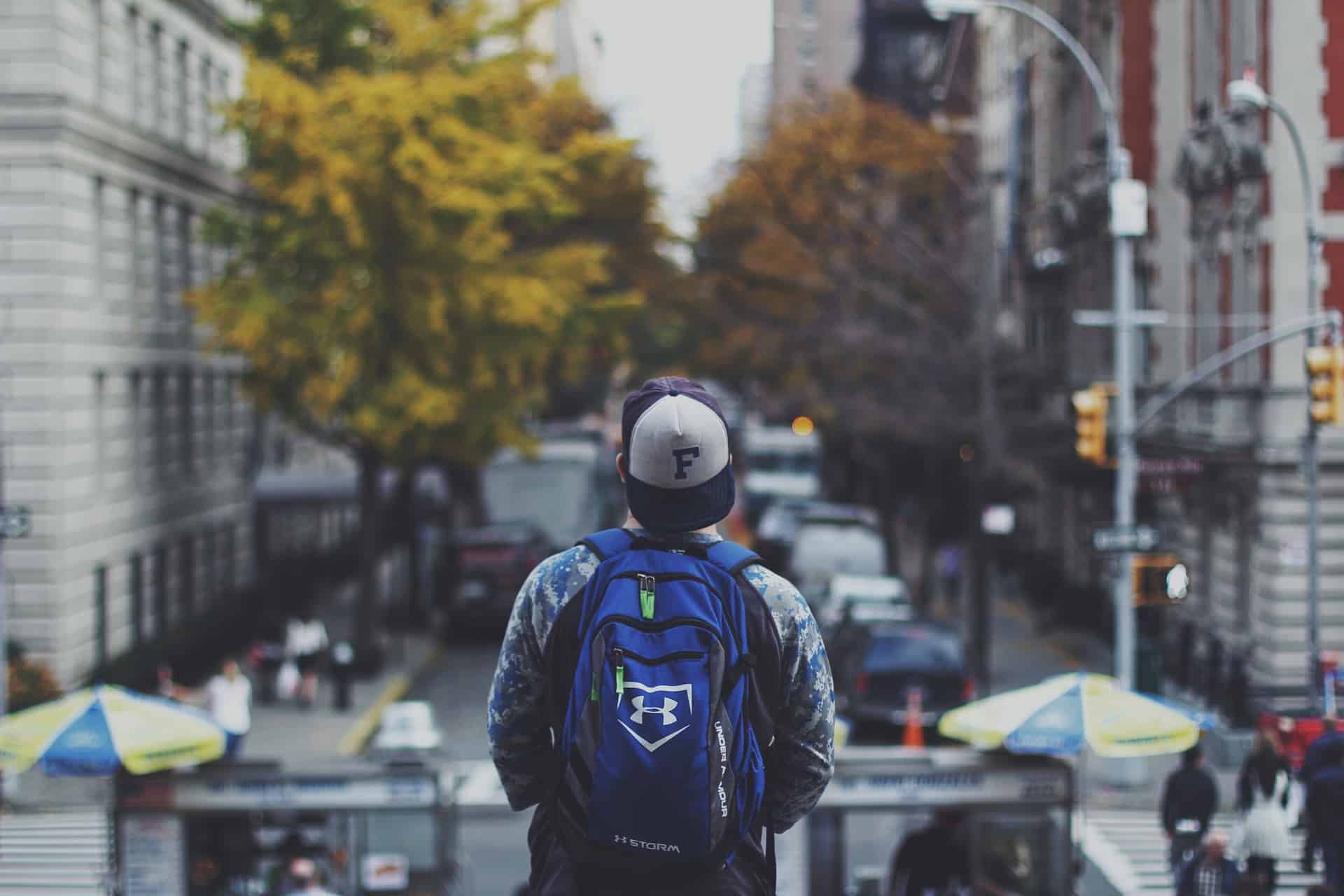 Pack light so you can avoid checking bags. Most airlines today charge a check bag fee. This fee usually starts around $25 for the first bag, and more for any additional bags.
Bring Your Own Medicine
Pack a small bag of medication you may need and keep it in your carry-on.
For my most recent Jamaica vacation, my friend made a "hangover kit" for us that was so cute! It included things like charcoal pills, Excedrin, electrolyte powder, Band-Aids, etc. And trust me, there were days that I needed to use this hangover kit! 🙂
You can use this concept and make a "medicine kit" that includes things like Aleve, TUMS, Pepto Bismol, allergy medicine, etc.
Most important, don't forget your prescription medicine.
My uncle once forgot his high blood pressure medicine. His medication would have normally been covered under his medical insurance if purchased in the United States. However, while abroad, he had to pay for the doctor's visit and the actual medication itself.
Needless to say, this mistake cost him a few hundred dollars.
Bring Your Own Airport Snacks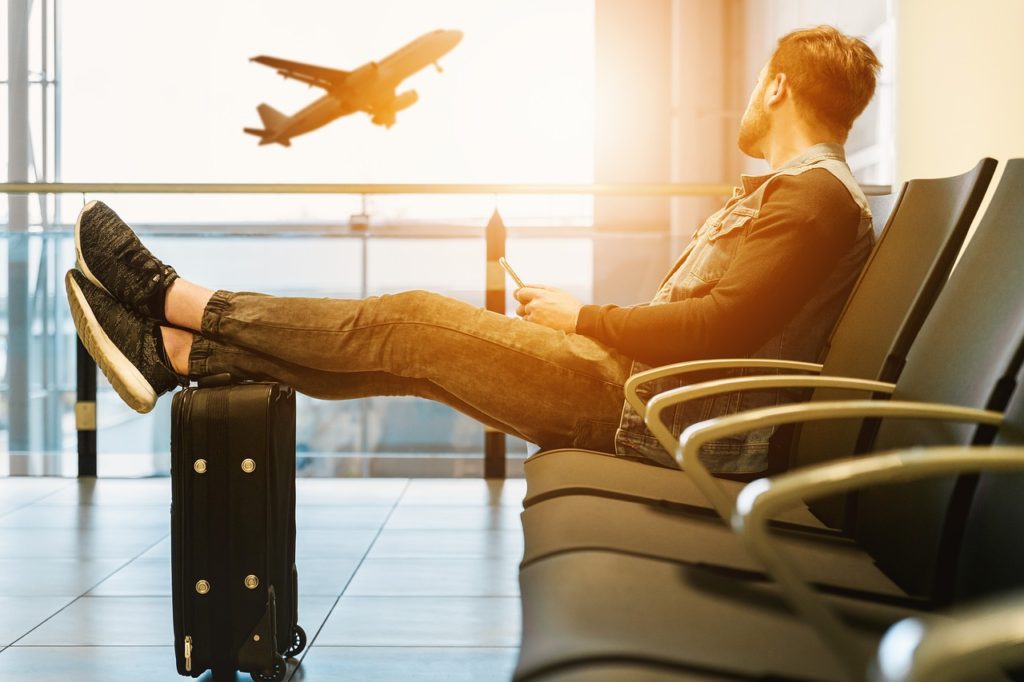 Buying food and snacks at the airport is incredibly expensive. Plan ahead and bring your own.
Plan Out Your Excursions In Advance
Planning is key when trying to save money. By having an idea of what you want to do in advance, you can do research to see how much it will cost. Note, I said "plan" not PAY!
I don't necessarily recommend booking excursions in advance because you may be able to get a better deal once you get to your destination.
Also, you might not feel like going on the excursion the particular day you booked. This has happened to me many times and I ended up losing money.

Save Money On Vacation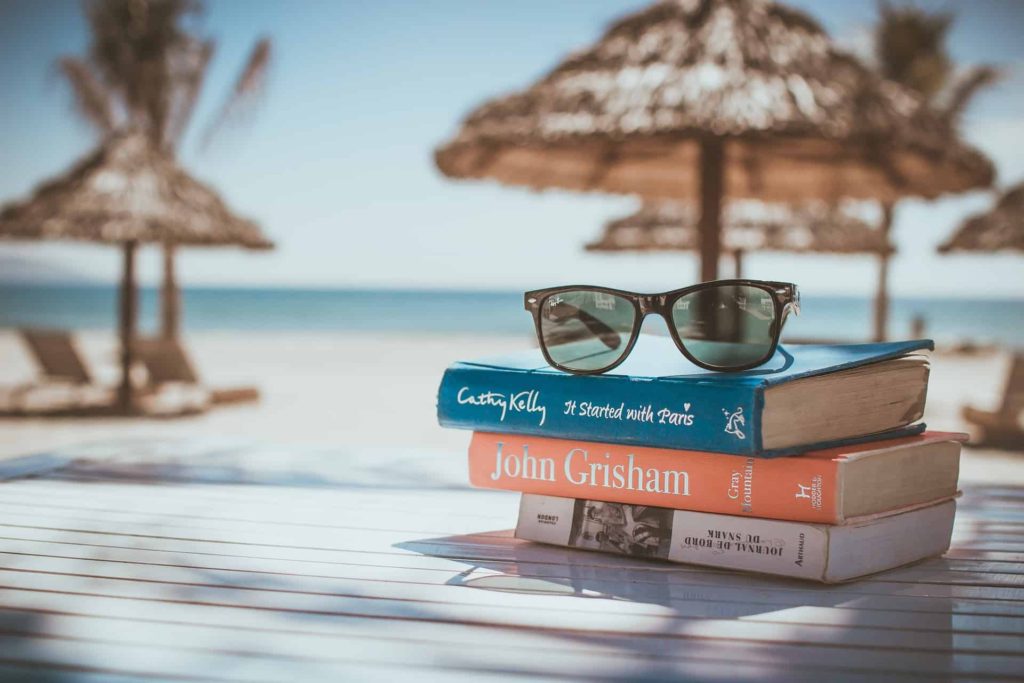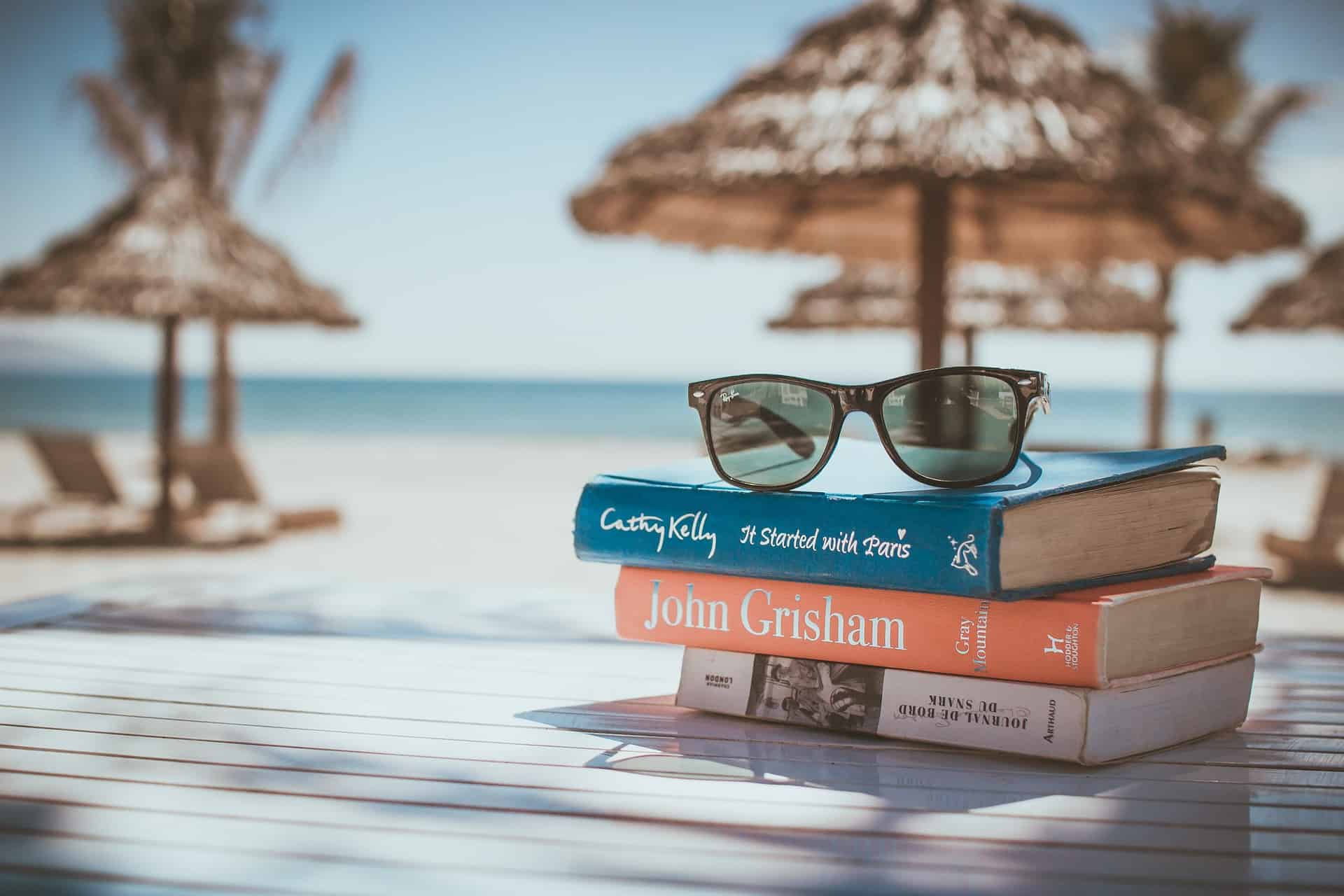 Don't Exchange Money
Don't exchange money if the country you're visiting accepts your currency. For example, in Jamaica, everywhere we went accepted US dollars. This saved me money in exchange fees.
If the country you're visiting does not accept your currency, consider using a credit card for most of your purchases. However, only use credit cards that do not charge a foreign transaction fee–like my Capital One Quicksilver card.
Eat With The Locals
You can save money on vacation if you eat with the locals. Don't eat or drink where the tourists are. The food is usually twice as expensive and never as good. Go where the locals go!
Ask The Locals
Ask the locals what something should cost, and try not to pay over that for anything. You can get this information directly from your tour guide or people working at your hotel. It always pays to talk to the locals.
Travel Like The Locals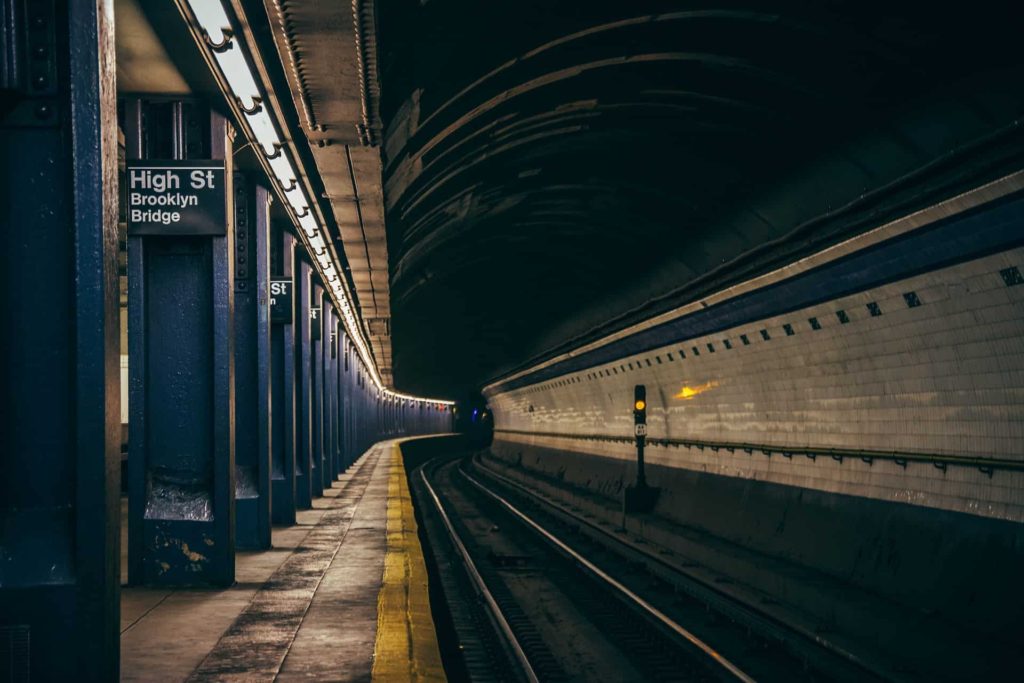 Use public transportation where possible. You get great knowledge and insight by hanging with the locals. It costs you less and is a more authentic traveling experience.
Get Breakfast From The Grocery Store
If you can't get a good deal staying at a hotel where breakfast is included, you can get your breakfast from the grocery store. Breakfast is usually the easiest meal to get for cheap.
Consider buying a yogurt, fruit, and pastry from the grocery store or corner shop. Even better if you have a mini-fridge in your hotel so you can store food.
Drink Before Going Out
You can save money on vacation if you purchase your alcohol from a store. Also, take advantage of any happy hours. Don't drink expensive imported alcohol. Give the local alcohol a try!
This is exactly what I did during my Jamaica trip. Ordering local rum was so much cheaper than imported spirits.
Don't Try To See Everything In One Visit
Spend more time in fewer places. Instead of going from one end of a country to another, or visiting multiple countries, get to know a region well.
Taking too many flights, bus trips, train journeys and driving long distances can really eat into your budget. Also, you usually get a better deal with lodging the longer you stay.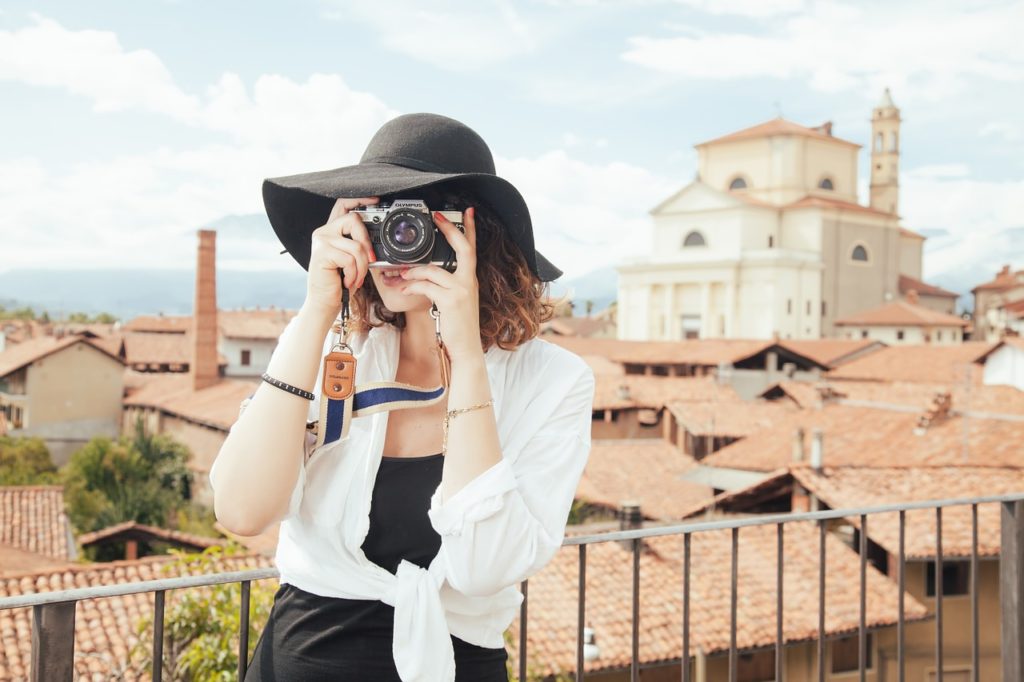 For my most recent Jamaica trip, my friends considered visiting Negril, Montego Bay, and Ocho Rios. We quickly realized the transportation, excursion, and food costs were quickly adding up. Therefore, we decided to only visit one city—Montego Bay—and experience as much as possible there.
Shop Where The Locals Shop
Save money on vacation by shopping where the locals shop. You can buy things like souvenirs, clothes, and food where the locals shop. Look for weekend markets and outlet stores.
For my most recent trip, we hired a local driver. He was able to take us to all the local shops, and that's where we purchased all of our souvenirs.
Do FREE Stuff
The best way to save money on vacation is to do FREE stuff! Many things to see and do are absolutely free.
For example, visit a museum (a lot of them have at least one free day); go to the beach; visit a local market; or go to a street fair. If you get creative, the possibilities are endless.
Use Apps To Call And Text Back Home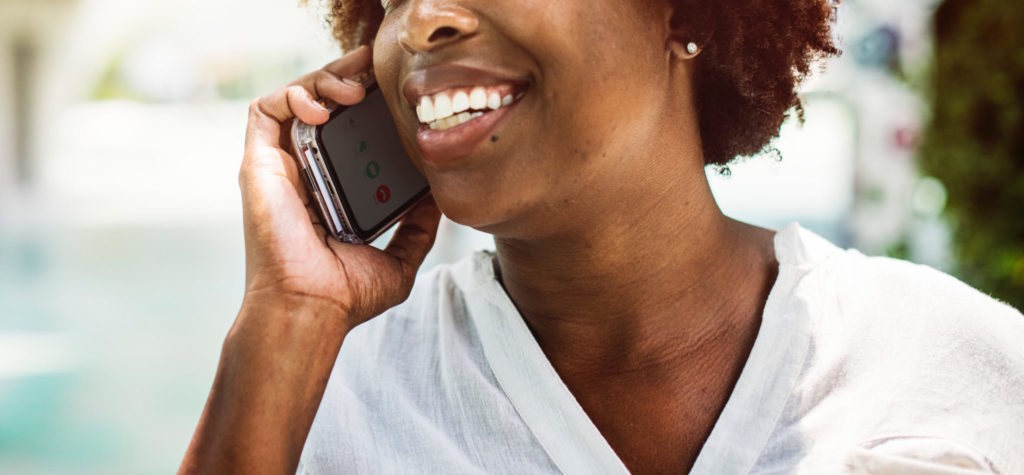 The last way to save money on vacation is to use apps, such as WhatsApp, rather than your carrier's service when making calls and sending text messages.

Summary
As you can see, there are so many ways you can save money on vacation. But the first, and most important, thing you need to do before you go on vacation is to make sure you plan and budget for it.
Related Articles:
If you want to remember this article, pin it to your favorite Pinterest board.