(This page may contain some affiliate links. Please see my disclaimer for more information.)
Last Updated October 24, 2020
Are you considering using a prepaid debit card to help you control your spending? Prepaid debit cards can be a good alternative to someone who wants to have more control of their spending, but doesn't want to carry cash around. Find out how to choose the best prepaid debit card for you.

How Do Prepaid Cards Work?
A prepaid debit card is like a regular debit card, but it only lets you spend the money you load onto the card.
Once you load money on to the prepaid debit card, you can use them anywhere that network is accepted (such as Visa, American Express, or Mastercard). It does not require credit checks or a bank account to get one, so it's perfect for someone who has bad credit or is unbanked.
It's important to note that a prepaid debit card does not affect your credit (either good or bad). So if you're looking for a card to help you build credit, I recommend getting a secured credit card, not a prepaid debit card.
Pros Of A Prepaid Debit Card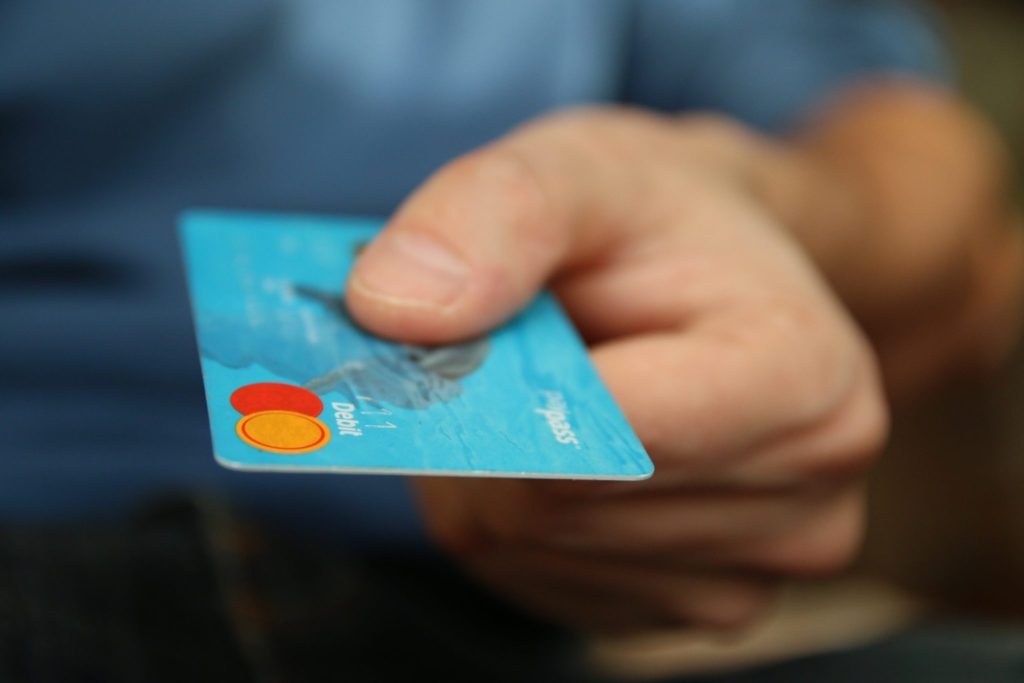 The biggest benefits I see with prepaid cards are it:
Prevents you from getting deeper into debt because you can only spend the money you have;
Eliminates overdraft fees; and
You can get one even if you have bad credit or no bank account.
If your main reason for wanting a prepaid card is to help you get out of debt and limit your spending, I want you to check out Tally. Tally is an automated debt manager that makes it easy to save money, manage your cards and pay down balances faster.
The way it works is Tally analyzes your credit cards and finds ways to help you eliminate debt and save money. If you qualify, Tally gives you a line of credit with a low APR, then uses the new credit line to pay your credit cards every month. The low APR helps save you money on interest.
Tally manages all your credit cards in one simple app. They keep track of the balances, interest rates, and due dates for each card. That's how Tally makes the right payment to the right card at the right time. All you have to do is make one monthly payment to Tally.
Tally is free to download, and they don't charge any fees to use the app. The way they make money by charging interest on the amount borrowed (which is a lower interest rate than what your credit cards are currently charging you). 
I highly recommend Tally because they only make money if they can save you money.
Another option you can check out is Undebt.it. It is a free tool to help you get out of debt.
I absolutely LOVE this website! There are SEVEN debt payoff plans you can choose from (including the debt avalanche and debt snowball method). You can even compare the different payoff plans to see which is best for you or make your own custom plan!
They also have debt payoff calculators, which is also FREE. You can keep track of all your payments and your debt payoff progress in one place.  This software is so AWESOME and absolutely FREE! I haven't come across something this good in a while!

You can also sign up for the premium account that has more features for you to take advantage of. The premium account is $12 for the entire year (only $1/month), which is still very affordable.
There's a 30-day FREE trial if you want to check out the premium account. What I would do is sign up for the free account first, and then click on the free trial to check out the premium features. If you like it, then sign up for the premium account.
Related Article: How To Pay Debt Faster (Even If You Have No Money And A Low Income)
 Cons Of Prepaid Debit Cards
I'm not a big fan of prepaid cards because of the fees that come with them. I hate any fee that is associated with someone else holding my money (i.e. – bank account fees, ATM fees, etc.). However, I do see why it is a necessity for some people and the benefits that come with having a prepaid card.
There are some prepaid debit cards that come with low fees, so I would only target a low fee card.
Features To Consider When Choosing A Prepaid Debit Card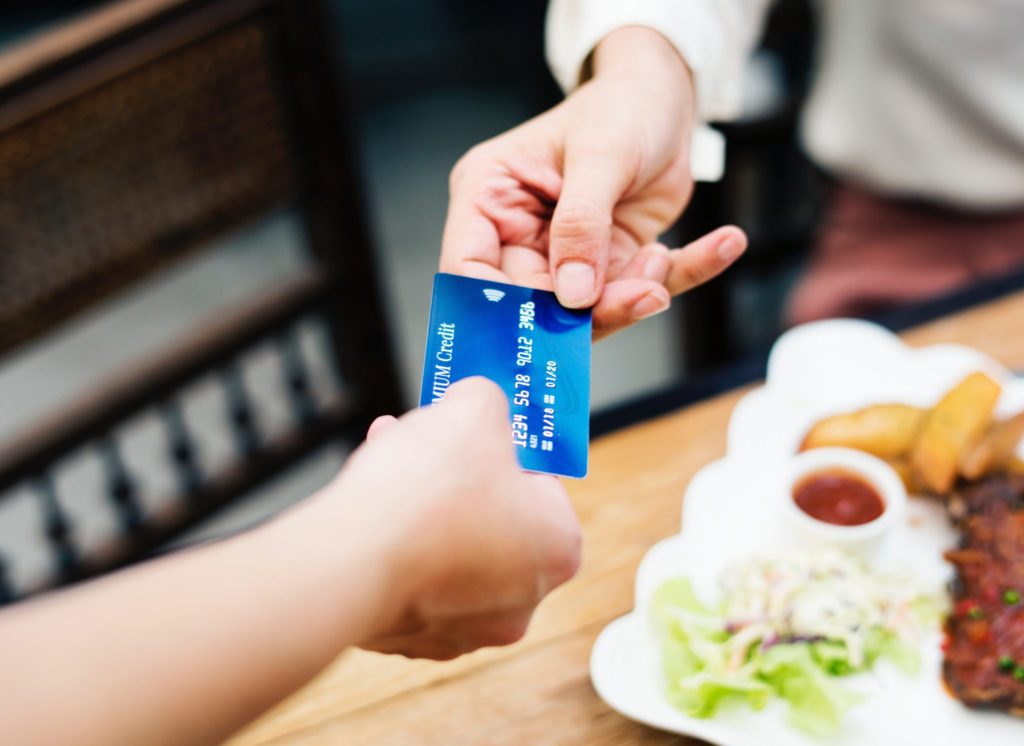 First, I would start by choosing a card that has low fees! To me, that is the biggest determining factor when choosing a prepaid card.
You don't want too much of your money to get eroded by fees. However, fees aren't the only things to consider when choosing a prepaid debit card.
You also want a prepaid card with convenient card loading options, such as:
Free direct deposit,
Add money in a bank branch or qualifying retailers, or
Bank account transfer online.
Next, you want a prepaid card that is widely accepted—such as Visa, American Express, or a MasterCard. Finally, look for a card that has flexible ways to spend and pay bills.
What Is The Best Prepaid Debit Card?
I like the MOVO Virtual Prepaid Visa Card (you can also get a physical card) because it meets most of the criteria I discussed above and can be free to use, depending on how you use it.
With the MOVO card there are no fees for the following:
To get the card;
To add money to your card by direct deposit your paycheck or government benefits;
To add money from your bank account;
To add cash at participating retail locations (but a third party fee may apply);
To send and receive money;
To spend money domestically;
When there is a purchase transaction decline; and
To get cash with a physical card if within the ATM network.
 Best of all, you don't need a credit check to sign up. If I needed a prepaid debit card, this is the card I would go with.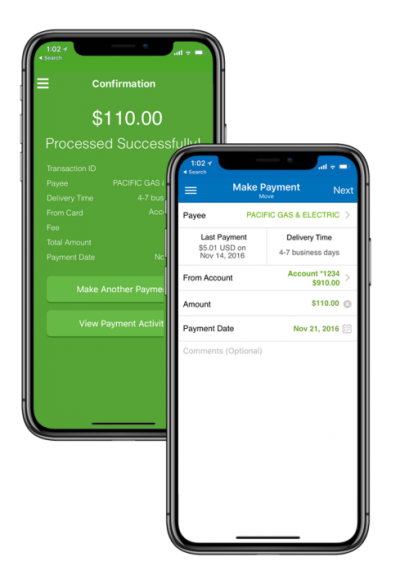 If you want to sign up with MOVO, you have to download their mobile app. After signup is completed, you can request a physical plastic card that's usually processed and sent within one week of signing up for MOVO. Once your card has been sent, you should receive it in 7 to 10 days.
My personal take on prepaid cards may be different from yours. The fees would be the deciding factor for me, but you may be willing to pay a fee for other features that are more important to you.
What works best for me might not be the best option for you. If you want to check out some other prepaid debit cards besides MOVO, you can find a list of the best prepaid debit cards at Nerdwallet.com. Take a look at the list and choose the prepaid debit card that you think is right for you.
What Is The Best Alternative To A Prepaid Debit Card?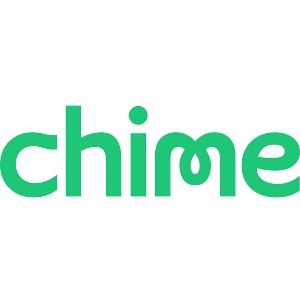 Chime is not a prepaid debit card. It is a free "spending account" in the Visa payment network.
I think Chime is the best alternative to a prepaid debit card because you can avoid a lot of the fees associated with prepaid debit cards.
When you sign up for a Chime bank account, you can get a Chime Visa debit card, a Spending Account, and a Savings Account ⎯ all FDIC insured that you can manage entirely from your smartphone.
I like Chime because you don't have to worry about overdraft fees, minimum balance requirements, monthly service fees, foreign transaction fees, or transfer fees. You can also get your paycheck up to 2 days earlier when you set up direct deposit.
Also, Chime will send you notifications in real-time via text messages as transactions are made on your account. This is a great way for you to stay on top of your money and track your spending.

Summary
Prepaid debit cards are great for people who want to limit their spending, but don't want to carry cash. It is also a fantastic tool to get out of debt because it eliminates the chances of overspending and overdraft fees.
Also, check out Tally or Undebt.it as an additional FREE tool to help you get out of debt.
When choosing the best prepaid debit card, you want one that has low fees, convenient loading options, and is widely accepted. I recommend MOVO Virtual Prepaid Visa Card because it seems to meet all the criteria I'm looking for in a prepaid card.
In the alternative, you can avoid a lot of fees associated with prepaid debit cards and get a Chime Visa debit card. It makes tracking your spending easy and you can monitor your finances through their convenient mobile banking app.
Related Articles:
If you want to remember this article, pin it to your favorite Pinterest board.