(This page may contain some affiliate links. Please see my disclaimer for more information.)
Last Updated September 13, 2022
Wondering how to host Thanksgiving dinner on a budget this year? If you haven't done so already, now is a good time to start planning. Thanksgiving can get really expensive. So, find out 11 easy ways you can save money on Thanksgiving dinner.

How Much Do You Spend On Thanksgiving Dinner?
According to a survey taken by the American Farm Bureau Federation, the price for a Thanksgiving meal for 10 people cost an average of $48.91 in 2019 — which is an average of a little less than $5 per person. According to another survey taken by LendEDU, Americans spent on average $152.56 on Thanksgiving dinner.
However, Thanksgiving costs can get out of hand if you host, especially if you have a big family. Depending on the size of your family and friends, budgets for hosting average around $500. But that can go much higher quickly.
How Much Should I Budget For Thanksgiving?
How much you should budget for Thanksgiving really depends on the size of your guest list and what you want on your Thanksgiving menu.
For example, I have a pretty big family and we like to cook a lot of ethnic food for Thanksgiving. Because we cook a lot of "non-traditional" American Thanksgiving dishes, the ingredients we use for some of our dishes are very expensive and hard to find. As a result, our Thanksgiving budget is usually higher than $500.
So to help you figure out how much you should budget for Thanksgiving, use this FREE Holiday Meal Planner found in my Resource Library. It will help you make a guest list so you know how many people you're cooking for, a Thanksgiving menu, a shopping list, and it will help you keep track of your food inventory so you don't rebuy items you already have.
Once you have a good idea of how many people you're cooking for and the ingredients you will need, it will make it easy for you to figure out how much you should budget for Thanksgiving dinner.
In the alternative, if you're not hosting Thanksgiving dinner at your house, you should budget for traveling and any dishes/gifts you plan to bring for the host.
How Can I Save Money On Thanksgiving Dinner?
1. Make A Budget
The first thing you should do to save money on Thanksgiving dinner is to make a Thanksgiving budget. Figure out how much you can afford to spend this Thanksgiving and stick to it.
Once you have an idea of how much you want to spend, make a list of what you need and how much it will cost. If you notice the total of the items on your list is more than your budget, consider cutting some things out.

You also want to start saving in advance for your Thanksgiving dinner. An easy way to do this is to set up a Thanksgiving sinking fund. To learn more about sinking funds, read my detailed article "What Is A Sinking Fund And Why You Need It?" 
2. Start Planning
If you want to save money on Thanksgiving dinner, you need to start planning as early as possible. You get the best deals when you plan in advance. This is because you can do some research and start comparison-shopping for the items on your list.
Use websites like Flipp.com to find the best deals amongst multiple stores. This can help you save a significant amount of money.
3. Earn Rewards
An easy way to save money on Thanksgiving dinner is to earn rewards when you do your grocery shopping.
Fetch Rewards app is a free grocery savings app that rewards you just for snapping pictures of your receipts. That's really it. Free rewards no matter where you get your groceries (from big box stores, mom and pop corner shops, drugstores, liquor stores, and hardware stores – it's all fair game).
Just scan your receipts and collect your rewards. Sign up for Fetch Rewards now and use code "APREWARDS" to redeem 3K points!
4. Have Everyone Bring A Dish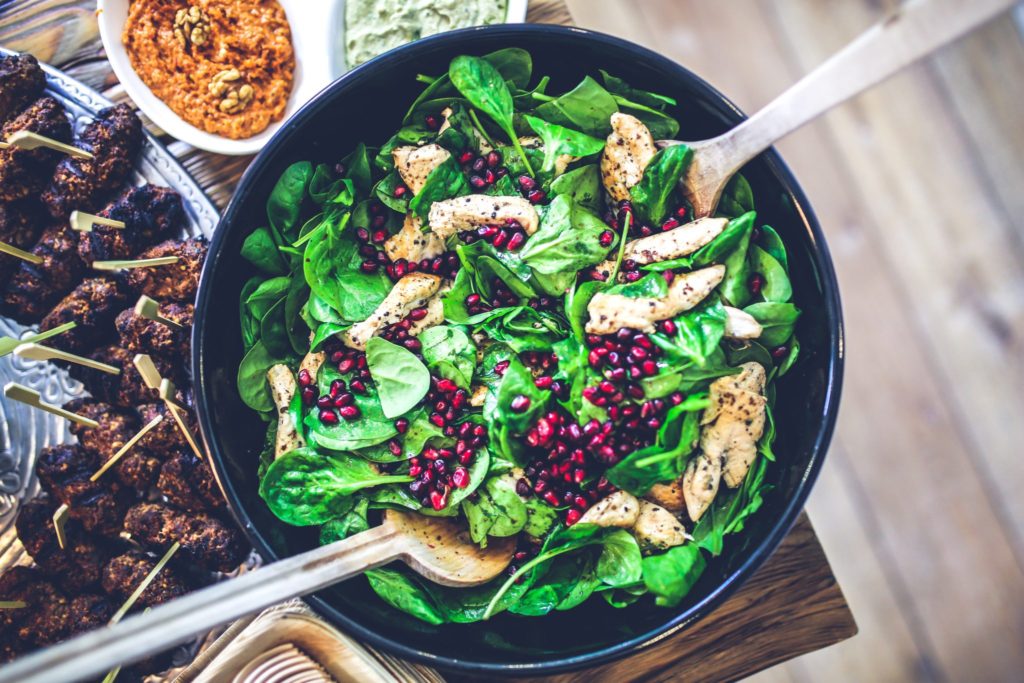 It can be overwhelming and expensive to cook every dish for Thanksgiving. In my family, everyone is responsible for bringing at least one dish. We discuss in advance who's going to bring what dish so we can plan out our Thanksgiving menu.
Asking your friends and family to bring a dish helps not only ease the financial burden, but also saves time cooking.
5. Limit The Menu
You can save money on Thanksgiving dinner by limiting the menu. Therefore, try to keep your Thanksgiving meal simple. You don't have to cook 100 different dishes just to give your guests a good variety.
Limit your menu to only a few dishes. Make simple dishes with inexpensive ingredients.
6. Shop Your Pantry, Fridge, and Freezer
Take time to see what items you already have and try to incorporate it into your Thanksgiving dinner. Using what you have saves you from having to go out and buy more food.
Shopping your pantry, fridge, and freezer also allows you to know what you already have so you don't waste money buying the same item again.
Download your FREE Holiday Meal Planner found in my Resource Library. I have made it simple for you to plan all your menu items. My meal planner also makes it easy to compose a shopping list and write down how much each item will cost.
Finally, I have included a food inventory list for you so you can see what items you already have.
When you sign up for my FREE Resource Library, I'll send you my secret password to get access to over 20 pages of easy to print worksheets, checklists, and money-saving tips.
7. Prepare Dishes With Overlapping Ingredients
An easy way to save money on Thanksgiving dinner is to try and prepare dishes that use overlapping ingredients. This way you are more likely to use the ingredients you buy.
For example, if a dish requires fresh thyme, look for other dishes you can prepare using that herb. By using overlapping ingredients, you will also limit the number of ingredients you have to buy. This will reduce your overall grocery bill and save you money.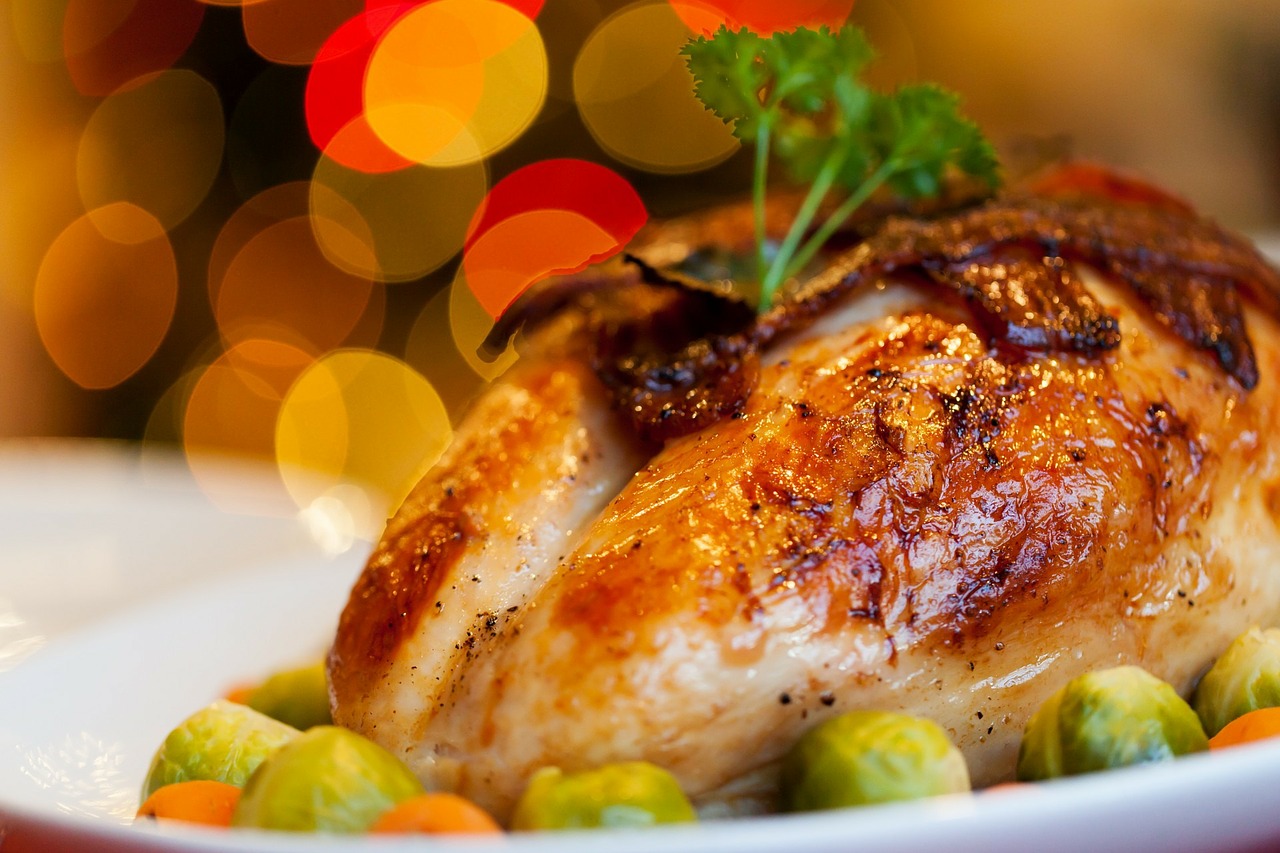 8. Save On The Turkey
The turkey is the highlight of most people's Thanksgiving dinner. It is also usually the most expensive thing on your grocery list. If you are planning early, you can save money on the turkey by comparing deals and shopping around.
Most supermarkets offer discounts on turkeys with a minimum purchase. Get a few store fliers and compare turkey deals to determine which one offers the best discount. Again, using websites like Flipp.com can help with this.
You can also save money by buying a frozen turkey rather than a fresh one. You will spend up to 50% less and the turkey will taste just as good. Just be sure to thaw out your turkey before Thanksgiving.
The rule of thumb is it takes 24 hours for every 4-5 pounds to thaw in the refrigerator. So a 15-pound turkey needs to be moved from the freezer to refrigerator 3-4 days before Thanksgiving.
Finally, you can possibly even get a free turkey. A lot of grocers offer a free turkey when you spend a certain dollar amount, or when you buy a ham.
If you don't normally eat ham at your Thanksgiving dinner, you can always freeze the ham until Christmas. Keep an eye out for any free turkey promotions or ask store managers if they will be running any free turkey deals.
9. Limit The Alcohol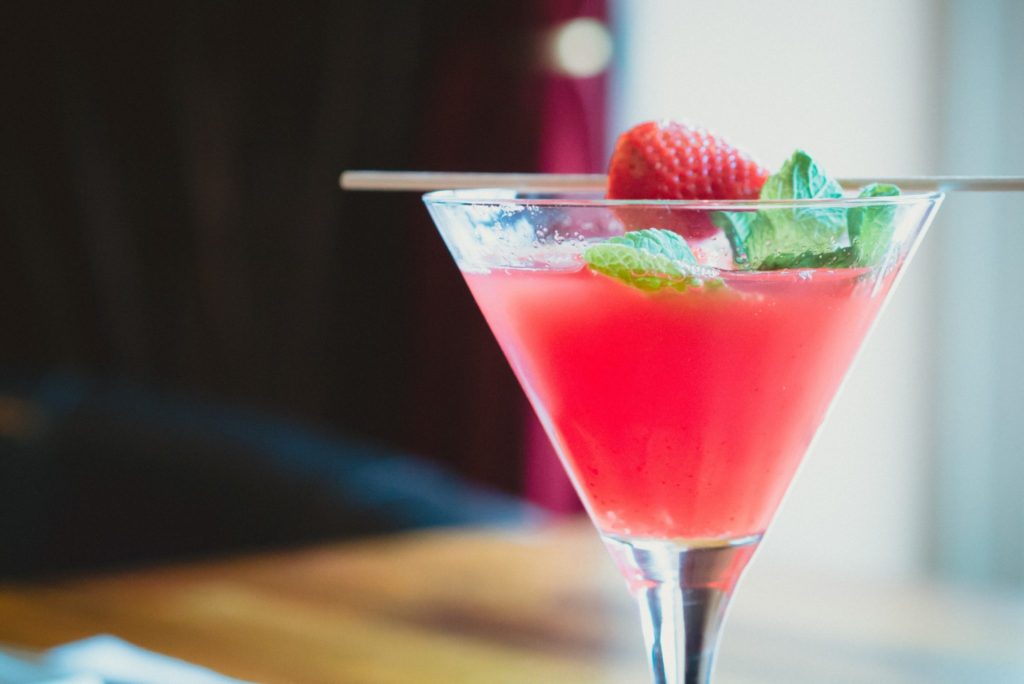 I know Thanksgiving is the time to eat, drink, and spend time with family—but try to limit the alcohol. Buying multiple bottles of alcohol can really add up. Limit the amount of alcohol you buy.
Also, try to go with more affordable options such as boxed wine and beer.  It's even better if you skip the alcohol altogether and buy sparkling cider instead!
10. Eat The Leftovers
After dinner, pack all the food in containers to eat as leftovers for the following days. You can even turn the leftovers into new meals.
For example, you can make sandwiches or a turkey potpie with the leftover turkey meat. Or use the turkey bones to make a soup stock. The Food Network has a lot of great recipes you can consider for your Thanksgiving leftovers.
11. Skip Dinner
Instead of having a traditional Thanksgiving dinner, you can switch things up this year and not have a Thanksgiving dinner at all! Try something like volunteering on Thanksgiving Day.
Soup kitchens usually need volunteers to help out on Thanksgiving. Not only will you get to save money, but also you get a chance to see how truly blessed and fortunate you are.

Summary
As you can see, there are so many ways to save money if you want to celebrate Thanksgiving dinner on a budget. Begin planning your Thanksgiving celebration today if you have not already done so. Download this FREE Holiday Meal Planner to help you get started. Then try to use these simple tips to help you save money this Thanksgiving.
Related Articles: 
If you want to remember this article, pin it to your favorite Pinterest board.