(This page may contain some affiliate links. Please see my disclaimer for more information.)
Last Updated September 13, 2022
Halloween can be surprisingly expensive. However, you can still enjoy Halloween without breaking the bank. Find out the best way to get great deals and save money on Halloween.

Ways To Save Money On Halloween
1. Make A Halloween Budget
One of the most important ways to save money on Halloween is to make a Halloween budget. Decide how much you're going to spend this Halloween in advance. Make sure the amount is reasonable and within your overall budget. Remember, you don't want to go overboard and spend a lot of money you can't afford.
In order to figure out how much you can even afford to put towards your Halloween budget, you need to first have a regular monthly budget. If you need help setting up a monthly budget, you can download my FREE Budget Binder to get started. This budget binder will help you get more organized so you can easily manage your finances and save more money.
Once you set your Halloween budget, don't go over that amount or charge more to your credit card.

Once you decide how much you are willing to spend this Halloween, try to save that amount in advance. That way you will have cash available to spend, and it ensures you don't go into debt paying for Halloween items.
An easy way to do this is to set up a Halloween sinking fund. To learn more about sinking funds, read my article "What Is A Sinking Fund And Why You Need It?"
2. Get A Free Halloween Costume
The best way to save money on Halloween is to find a costume that you can get for free.
Freecycle is an online platform where people post their unwanted items and others can come and take it. It's a great way to save money on Halloween costumes because you will get a good deal and won't have to spend too much money on them.
Sometimes people give away their Halloween costumes there.

3. Shop Your Closet
One of the easiest ways to save money on Halloween is to shop your closet. This is a great place to start before you go out and buy a new costume. See if you have anything already in your closet that you can use to create a costume. You can visit ThisInsider.com for some great ideas.
4. Buy At Consignment Shops Or Thrift Stores
If you don't have a particular item in your closet that you can turn into a costume, consider buying used clothes. This is a great way to save money on Halloween costumes.
Used clothes from thrift shops are a great alternative for new costumes or one-time wear costume pieces. For example, maybe you can find a striped shirt to be "Where's Waldo" or "Freddy Krueger" and be amongst the best dressed at the Halloween party.
5. Make Your Own Halloween Costume
If you're creative, one of the best ways to save money on Halloween is by making your own costume. Making your own Halloween costumes can be very easy and cheap to make. Checkout out GoodHousekeeping.com to get some great ideas for DIY costumes.
6. Use Make-Up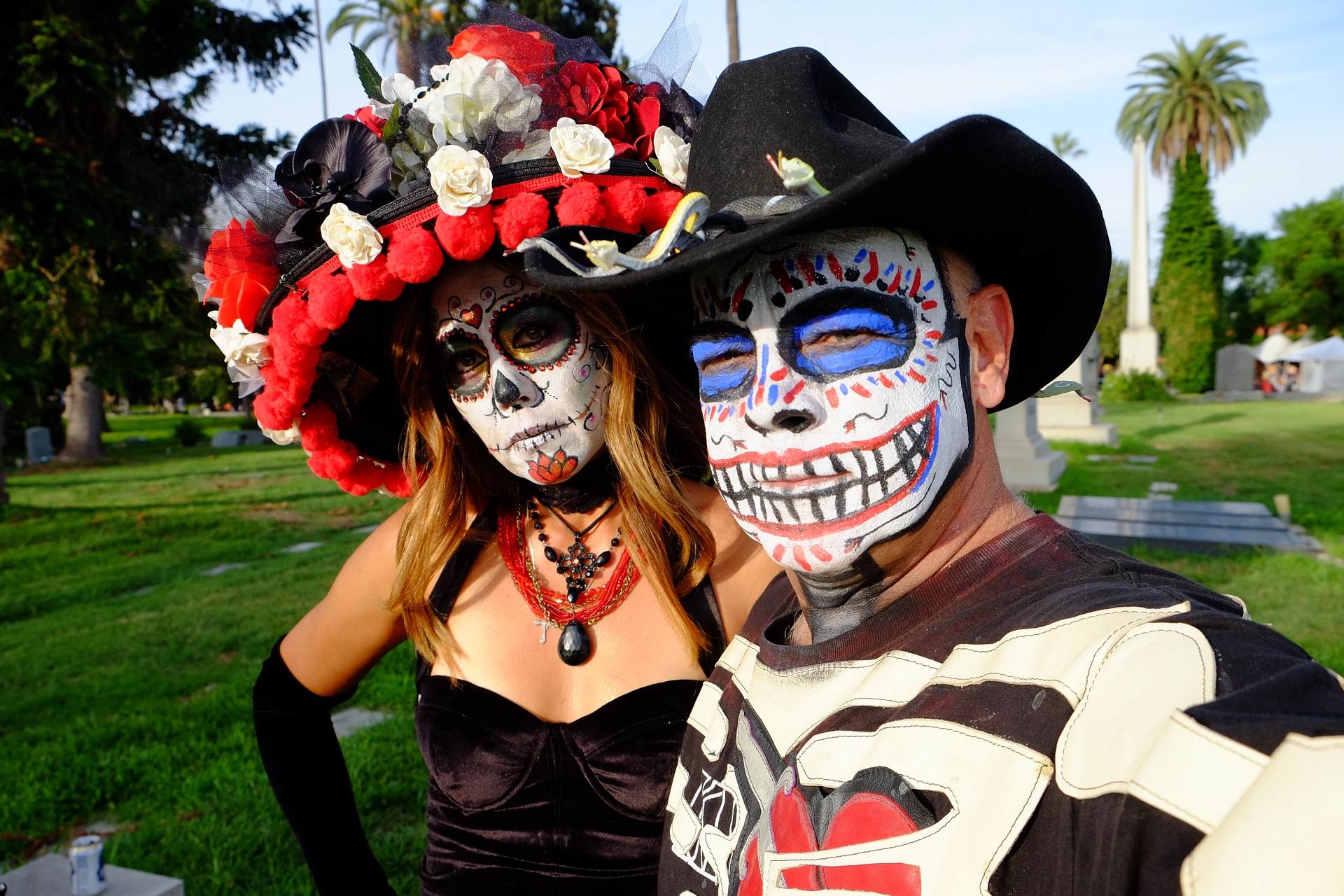 Another great idea to save money on Halloween is you can use makeup to create the look you want instead of buying it. YouTube is a good source for tutorials or you can try some of the makeup ideas listed in this article.
If your makeup is outrageous or a color you don't normally use, consider buying makeup from your local dollar store. They usually have the best deals you can find on makeup and cosmetic items.
You can also get stick-on prosthetics, masks, hats, wigs, and accessories that are under $25 on Amazon. So, consider using makeup as a way to take a very simple costume to the next level.
7. Recycle Previous Years Halloween Costumes And Decorations
Assuming you still have them, consider re-wearing old costumes from the past, or consider doing a costume swap with a friend. If you have children, encourage the younger siblings to use a hand-me-down costume from an older sibling. In the event your child can still fit their costume from last year, encourage them to wear it again this year.
You can also save money on Halloween by reusing your Halloween decorations. For example, instead of buying a fresh pumpkin every year, buy fake pumpkins so you can reuse them. Instead of going to Halloween stores, check out discount stores to get a better deal and the best price on Halloween decorations.
8. Don't Overdo It With The Halloween Candy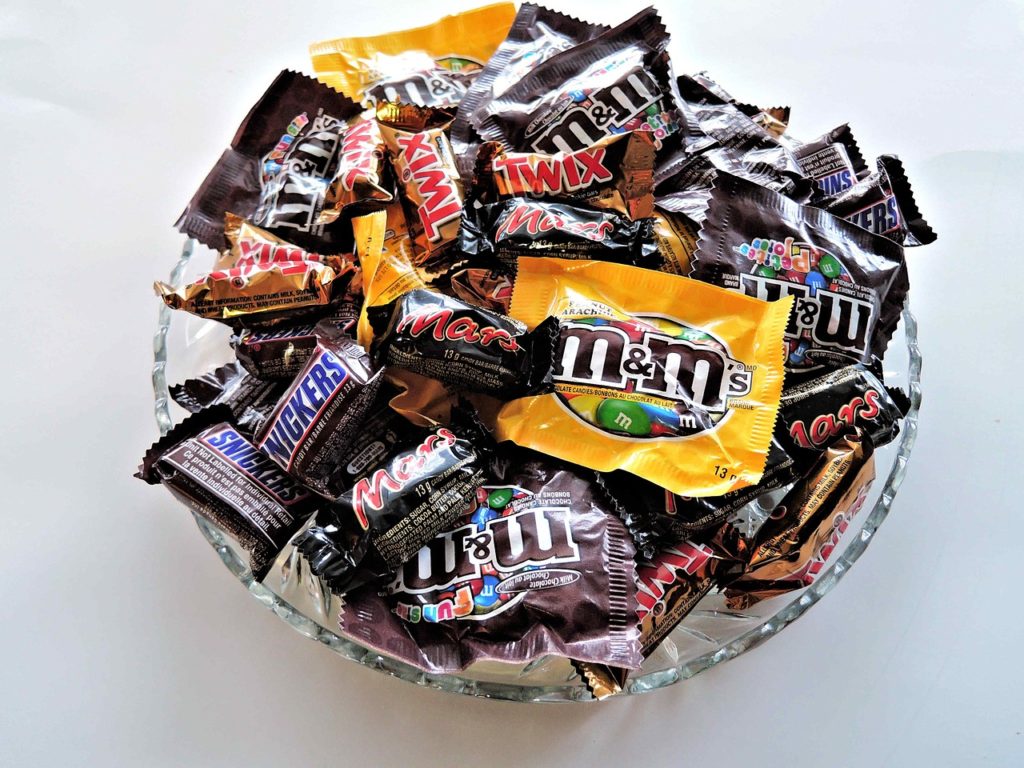 You don't have to buy a ton of candy just because you get a ton of trick-or-treaters or give out full-size candy bars. Just buy what you can afford and try your best not to buy too much candy.
Buy a bulk bag of candy, and when it's gone it's gone. Don't feel bad for not having candy for the latecomers, because these children will get a TON of candy from other people.
Also, consider not giving out candy AT ALL. Since children already get a ton of candy, try handing out something different like a little toy, stickers, or a pencil.
9. Do FREE Halloween Activities
There are a lot of free Halloween festivals going on this time of year. So take advantage of what's already going on in your church or community. You can sometimes find free haunted houses, corn mazes, or pumpkin patches at these fall festivals. Trust me, you don't have to spend a lot of money in order for your family members to have a great time.
10. Buy Your Halloween Costumes And Decorations For Next Year
When Halloween is over, buy reduced costumes and decorations for next year. Buy your children's costumes for next year one size bigger.
This is the best time to save money for Halloween because you have plenty of time to shop and the deals will be amazing. After Halloween, most stores just want to get rid of any leftover inventory and will start slashing the prices.

Summary
As you can see, there are many ways to save money on Halloween. Try one (or a few) of these options so you don't blow your budget on Halloween purchases.
Related Articles: 
If you want to remember this article, pin it to your favorite Pinterest board.