(This page may contain some affiliate links. Please see my disclaimer for more information.)
Last Updated October 22, 2022
When people are struggling with debt, they often wonder if bankruptcy is the right option for them. There are different types of bankruptcies available, and each one has its own set of pros and cons. In this blog post, we will focus specifically on chapter 13 bankruptcy. We will talk about the benefits of this type of bankruptcy, as well as the drawbacks. If you are considering filing for bankruptcy, it is important to understand all of your options so that you can make the best decision for your situation. Keep reading to see if chapter 13 bankruptcy is the right choice for you.

What Is Bankruptcy?
Bankruptcy is a court proceeding that offers businesses, partnerships, or individuals a second chance to start fresh. Also, a bankruptcy process allows debtors to be released from their obligations while creditors receive some form of repayments. If the debtor satisfies all the obligatory requirements from the bankruptcy court, that debtor will be discharged from all the financial liabilities.
What Are The Pros And Cons Of Bankruptcy?
Bankruptcy is designed to help businesses and entrepreneurs in a capitalist environment. However, the process is complex and involves many legal aspects, so you would want to know the benefits and drawbacks of bankruptcy proceedings before pursuing that route.
Pros of Filing Bankruptcy:
Depending on the type of bankruptcy, you might be released from paying some or all of the debts.
Bankruptcy gives debtors an opportunity to make a fresh start, getting all the obligations under control.
Creditors temporarily stop collecting debts and issuing harassing phone calls because of the "automatic stay" provision.
Although the process affects credit scores, the score will recover as you pay the arrears consistently.
Cons of Filing Bankruptcy:
Your credit record will be negatively affected, resulting in a high interest rate if you want to borrow money from a future lender.
Bankruptcy might make it challenging to apply for new credit lines in the future.
Your valuable assets, such as your personal vehicle and home, might be liquidated.
Bankruptcy filing, in most cases, won't discharge student loan debts.
Bankruptcy filers typically have to pay between $1,000 and $2,000 for the proceeding (due to filing fees) which could be very difficult if you're already in a bad financial situation.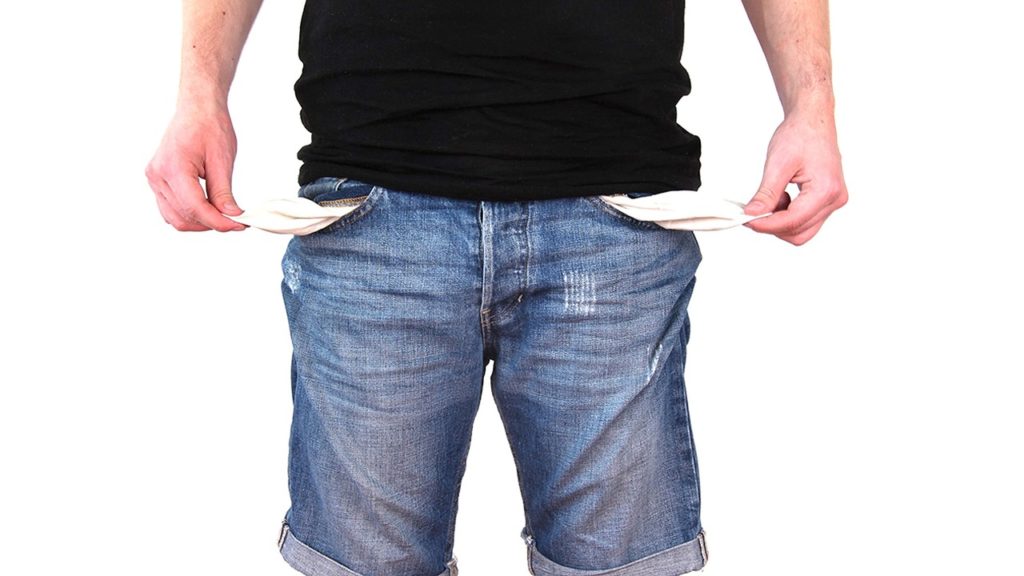 What Are The Different Types Of Bankruptcy?
Bankruptcy filings involve many different chapters under the Bankruptcy Code, including Chapter 9, Chapter 10, Chapter 12, and Chapter 15. However, the majority of bankruptcy cases fall under Chapter 7, Chapter 11, and Chapter 13 in the United States. This article will focus more on Chapter 13.
Chapter 7 bankruptcy: This type of bankruptcy is for individuals, or sometimes businesses, who have few or no assets. They are obligated to liquidate nonexempt assets to repay some of the money owed, such as unsecured debts. If they don't have any valuable assets, Chapter 7 could discharge all the unsecured debts.
Chapter 11 bankruptcy: Businesses, especially large corporations, seek Chapter 11 bankruptcy to continue their day-to-day operations. This type of bankruptcy filing allows business entities to stay open while restructuring everything on their balance sheet to create a plan to repay the creditor.
Chapter 13 bankruptcy: For individuals, or businesses, who prefer to keep their properties, they file under Chapter 13. Chapter 13 bankruptcy permits debtors to devise a feasible debt repayment plan to cover all the liabilities during the span of three to five years.
Chapter 7 Bankruptcy
Chapter 7 is the most prevalent bankruptcy filing, as it tailors to low-income earners with few assets. And similar to many other bankruptcy proceedings, a bankruptcy trustee will be assigned by the United State Trustee to aid the debtor during the process.
Specifically, under this Chapter, the trustee's responsibility is to oversee the liquidation of your nonexempt assets, which include items like family heirlooms, stocks and bonds, and second homes. The proceeds from the liquidation will be used to cover any unsecured debts, such as credit card balances and medical bills. However, the debtor will be able to retain any exempt property, including household goods, clothing, and personal vehicle.
Even though most of the arrears will be discharged after you meet the court-issued obligation, money owed for tax debts, alimony, child support, and student loans will still require your payments. In addition, Chapter 7 bankruptcy stays on your credit report for ten years.

Chapter 11 Bankruptcy
Chapter 11 involves businesses, especially large corporations, reorganizing their debts and assets, also known as "reorganization bankruptcy." In times of financial hardships, firms tend to pursue Chapter 11 because the bankruptcy filing allows businesses to continue operating while coming up with a plan to pay back creditors. The plan will outline steps the company takes to reduce expenses, boost revenue, and increase profitability. However, before following through with any decision, the business owner must secure permission from the court.
Furthermore, the pandemic outbreak upended the daily operations of many corporations, leading to an increased number of Chapter 11 bankruptcy cases. Some well-known companies filing for Chapter 11 are Hertz, J.C. Penny, J. Crew, and 24 Hour Fitness.
Chapter 13 Bankruptcy
For individuals whose income is too high to file under Chapter 7 and who prefer to keep their assets, Chapter 13 represents an appropriate choice. These individuals could be married couples, self-employed workers, or owners of an unincorporated business.
How Does Chapter 13 Bankruptcy Work?
Chapter 13, also referred to as "wage earner's plan," requires you to submit and stick to a plan to repay your creditors. To devise the plan, you need to compile a list of creditors, the amount of money owed, real estate owned, sources of income, and information about any monthly expenditure.
Generally, the plan is in the form of installment payments that cover arrears within three to five years; however, the bankruptcy judge must approve the monthly payment. As well, an impartial trustee will be tasked with distributing the money to creditors. In return, the court permits you to keep all the properties, including otherwise unexempt assets under Chapter 7 filing.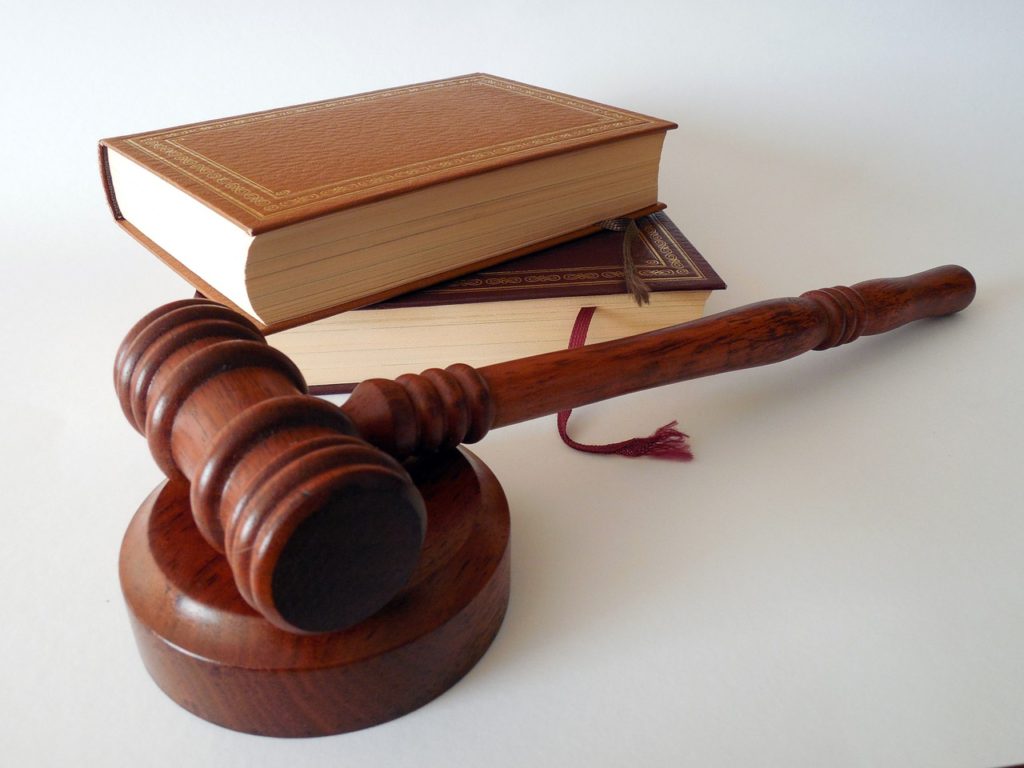 Advantages of Chapter 13 (Pros of Chapter 13 Bankruptcy):
You can avoid home foreclosure proceedings, whereas Chapter 7 tends to surrender your home.
Chapter 13 provides a flexible debt payments plan, with those payments can be stretched out to a few years while having some of the debts reduced.
After completing the plan, you are no longer obligated to pay creditors, except for student loans, even though the debts have not been paid in full.
The Cares Act, signed by the president on March 2020, mandates that federal emergency relief payments due to COVID-19 are excluded from "current monthly income" and "disposable income" and allows repayment plans to extend to seven years.
Disadvantages of Chapter 13 (Cons of Chapter 13 Bankruptcy):
The filing will remain on your credit report for seven years, causing extreme difficulties when applying for a loan in the future. You will also lose all your credit cards.
For filers to pursue Chapter 13, they must have combined secured and unsecured debts of less than $2,750,000 as of September 2022.
Finally, you will not be able to file for Chapter 7 if you already went through Chapter 13 within the last six years.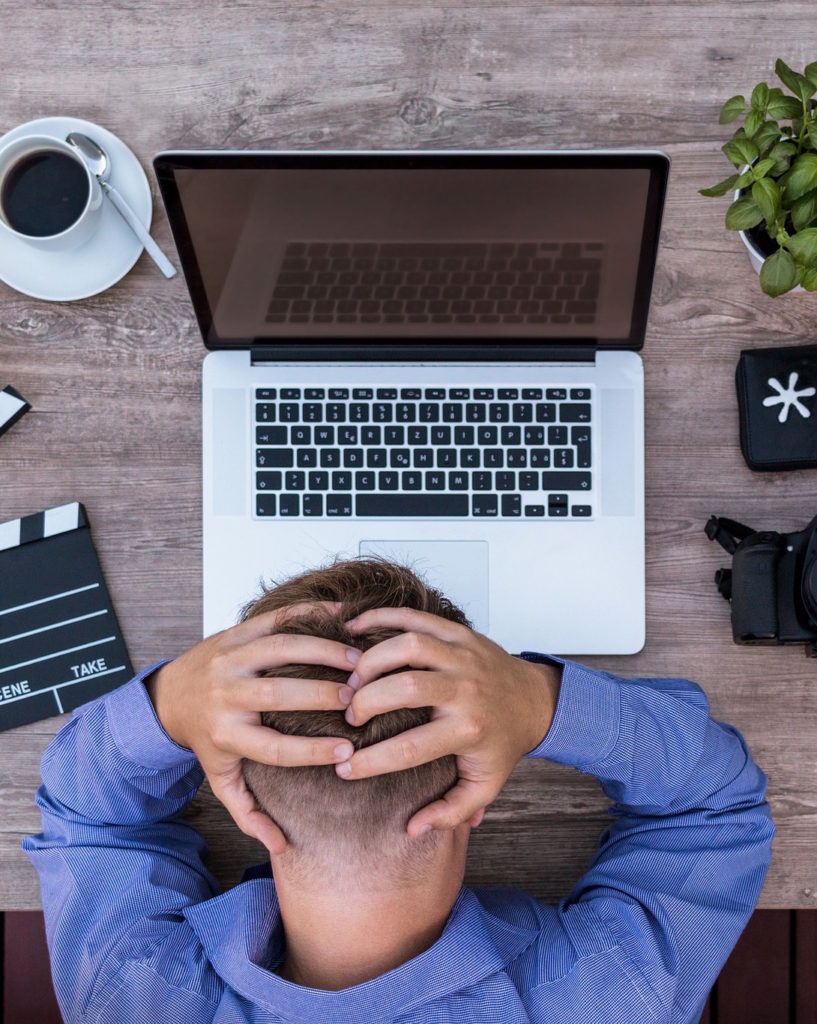 Student Loan Bankruptcy
Even though the purpose of a bankruptcy proceeding is to release an individual or business from the burden of paying debts, the majority of bankruptcy cases don't discharge student loans. There is no special filing called student loan bankruptcy. However, a way to remove your student loan liability involves an extra step when filing for bankruptcy like Chapter 7 or Chapter 13.
The additional step is known as "adversary proceeding," or AP. An adversary proceeding is a lawsuit within a bankruptcy process, in which you file a complaint to the court. The paperwork needs to outline the reasons for asking for the student loan discharge.
But more importantly, since the protocol to cancel this kind of debt is more demanding than other liabilities, the debtor must show that paying the loan will cause undue hardship. The keywords here are "undue hardship." Being unable to prove so, the court most likely won't approve a debt relief for the student loan.
What Are Some Alternatives To Bankruptcy?
If the legal fees when pursuing bankruptcy are too expensive, or you don't want the filing to stay on your credit report for ten years, then opting for other alternatives might be a better course of action. These alternatives include the following:
1. Credit Counseling
You can seek credit counseling from nonprofit agencies, which might include some free assistance. These agencies' primary objective is to help debtors meet their obligations to creditors by offering general budgeting, debt management plans, bankruptcy counseling, student loan counseling, and housing counseling.
2. Debt Consolidation
Debt consolidation is a method that pays off high-interest rate debts by borrowing a fixed, lower rate debt. Suppose you owe money on your credit card balances, which typically entail an APR of 15.13%. You roll off the debts into a single payment by taking out a debt consolidation loan, which offers monthly payments with lower interest rates that are fixed throughout the duration of the loan.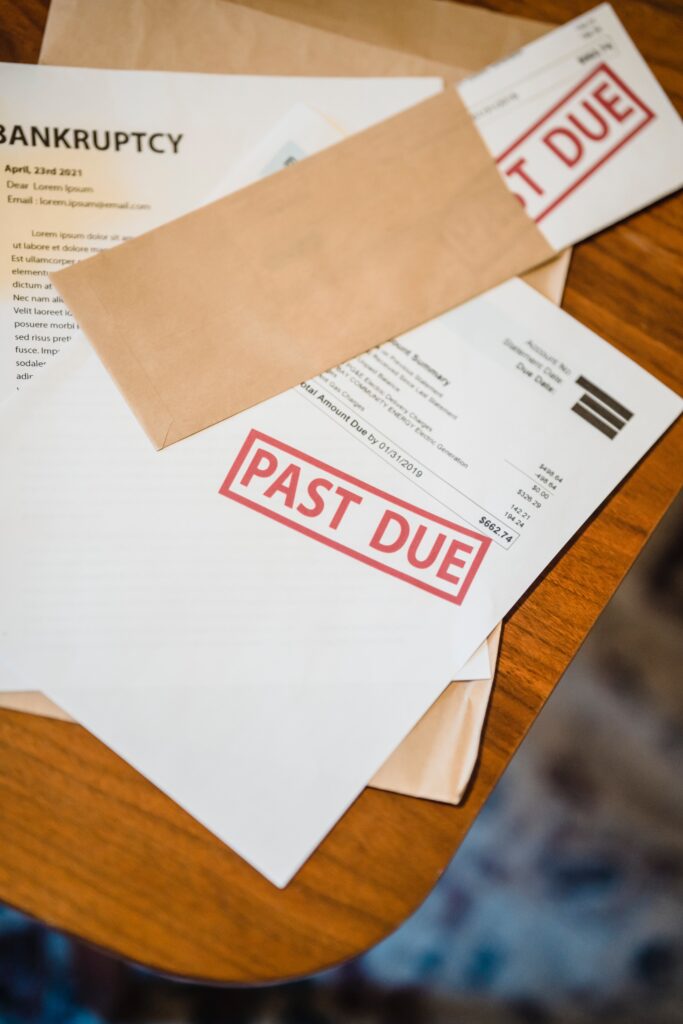 3. Debt Settlement
Debt Settlement is an agreement between you and creditors after negotiating the amount owed, interest rates, and payment schedules. Note that this approach might still lower your credit score. This is because you must stop making payments to pressure creditors into decreasing the interest rate, which hurts your credit rating.
4. Debt Forgiveness
Debt Forgiveness is an agreement in which creditors agree to waive all or a portion of the debt you owe. Debt forgiveness is different from debt settlement because debt settlement is a process where you negotiate with a creditor to pay a lower amount of debt than you originally owed, and in most cases, debt settlement will have a negative impact on your credit scores.
Debt forgiveness, on the other hand, is typically a result of you applying for or qualifying for a special program. As a result, if any or all of your debts are canceled, your credit scores will not be impacted, making it a better choice for people attempting to get out of debt.
The only programs that truly forgive debt are student loan forgiveness. These programs usually only apply to federal student loan debt.
In August of 2022, President Joe Biden announced his decision to cancel up to $10,000 in student loan debt for individuals making less than $125,000 a year (married couples or heads of households have to earn less than $250,000). You can get as much as $20,000 in student loan debt canceled for eligible borrowers who are also Pell Grant recipients. You can learn more about student loan forgiveness here.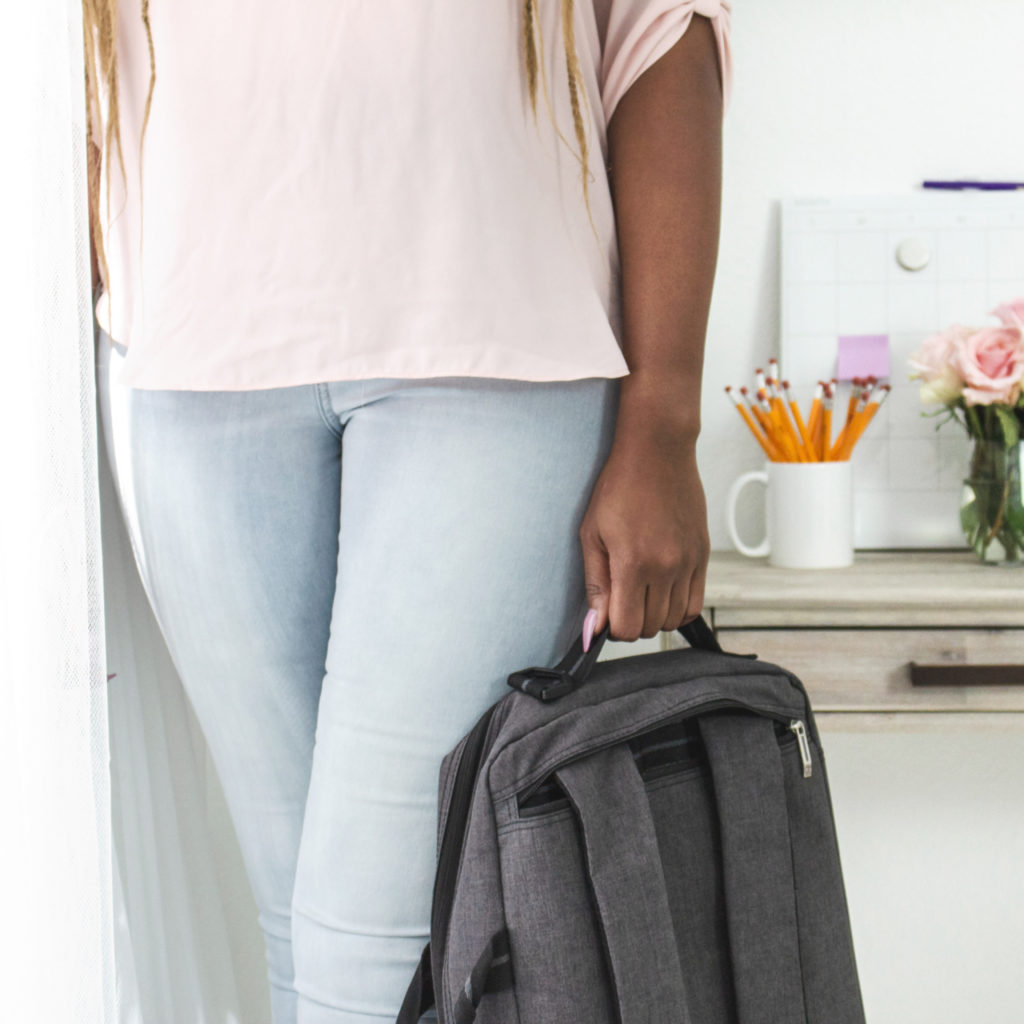 Where Can I Get Help If I'm Considering Bankruptcy?
Undertaking a bankruptcy process can be complicated and daunting. But some resources are established to help you weather through the proceeding. As mentioned above, credit counseling agencies offer advice regarding bankruptcy filing. Additionally, the federal government also provides pre-filing and pre-discharge counseling for a more solid understanding of how bankruptcy works.
Finally, your best option is to get legal advice from an experienced bankruptcy attorney. Some law firms even offer a free consultation, so you can get an idea of how strong your bankruptcy case is.
How To Choose A Bankruptcy Attorney?
Of course, going through the bankruptcy process is challenging enough in and of itself, let alone without the help of a bankruptcy lawyer. While countless websites are advertising their services, Avvo and Martindale-Hubbell are two of the most reputable markets to search for legal professionals. Furthermore, before selecting a lawyer, focus on the peer ratings and how many stars their review has.
You would also want an attorney specializing in bankruptcy to represent you in court. Finally, check to see if your attorney is certified, which means they have gone through rigorous tests and demonstrated knowledge of bankruptcy laws. 

Summary
Bankruptcy can be a difficult process to go through, but there are resources available to help you. There are many pros and cons of chapter 13 bankruptcy, so it's important to weigh them carefully before making a decision. An experienced bankruptcy attorney can help you make the best choice for your situation.
Related Articles: