(This page may contain some affiliate links. Please see my disclaimer for more information.)
Last Updated October 23, 2022
It is very challenging to buy presents, especially for 80-year-old men. The challenge gets even more complex as they age because it seems as though they already have everything they could need. This makes buying a Christmas gift for an 80-year-old man hard. So in this article, I have put together 65 of the best Christmas gift ideas for an 80-year-old man. This gift guide covers so many great gift ideas that you're bound to find the perfect gift. The best thing of all, most of these gifts are affordable (under $50) so it doesn't break your Christmas budget!

Before we get started, I have a tip that can help you save money on this gift guide and other online shopping you might do—sign up for Rakuten. Rakuten is a free cashback and coupon site that gives you up to 40% cash back at over 3,500 stores. Plus, they always have offers for new members. For example, right now, you can get $40 when you sign up with my link and spend $40—that means you could possibly get your Christmas gift for FREE!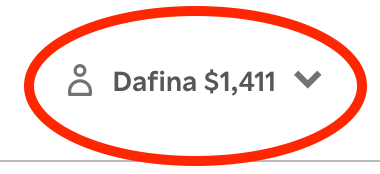 Best of all, it's free to join and only takes a few seconds. I've saved over $1,400 using Rakuten. This is one of the BEST bonuses they do all year and it's FREE money…so NOW is the time to get started.
Are you looking for one of the best Christmas gifts for an 80 year old man? This funny mug will put a smile on grandpa's face and is also a very practical gift. This is the best present you can give any older adult because it's something he will use every day and appreciate for a long time.
Is your 80 years old fond of wearing fashion accessories and trying new trends? This trendy vintage baseball cap is a good gift you can buy for them for their birthday as well as Christmas. Moreover, this gift is a fantastic selection if your elders are sports people. This stylish vintage cap is among Amazon's top sellers, meaning people are huge fans of this item.
If your grandparents or parents are 80 years old and like reading, nothing can appeal to them more than a book, right? How Not to Become a Crotchety Old Man is a fantastic book by Author Mary McHugh that caters to the hilarious truths illustrated in an understandable manner. This fun paperback book will make them smile—what else can you wish for?
The ability to remember things faints with age. Therefore, nothing can beat this handy attractive organizer for busy older men. This is probably the most useful gift for older adults because it will help them write down the necessary details they want to remember in everyday life. Making life easier for them is the best favor you can do for any 80 year old man—so try giving this thoughtful gift this Christmas.
Older people often feel joint and back pain. One of the best gifts you can give an 80 year old man to help him rejuvenate and release stress is this Gentle Tai Chi DVD. This Tai Chi exercise DVD can assist them in learning basic healing exercises to enjoy good health. There's nothing better than seeing your old buddies improving their health.
For men, shaving is a part of their everyday wellness routine. What do you think about gifting your older family members after shave lotion? This fantastic gift can help them shave easily and look fabulous as well. This after shave lotion is made with high-quality materials that will soothe and hydrate sensitive skin after shaving. This is an excellent gift because it's something they will actually use and not a present they will give away.
For crafty and older men that love to use their hands, the Don't Worry Dad Has Duct Tape Funny Father T-shirt is the best thing you can pick up for a Christmas gift. This special gift is comfy and casual so that they can use it in their daily routine.
This '80s-themed coffee mug is the perfect choice for men in their 80's. This vintage design reminds people of the 1980's but can also be a clever play on age (for elderly people in their 80s). This could be a sentimental present for many taking them back in history to remember past events. By gifting this to your old buddy on Christmas, you may get a chance to listen to old stories from your grandpa or father.
Older adults like to have little parties and chill out sometimes. So consider buying them a stylish glass set for drinks for any special occasion. This is the ideal gift for your older family member who loves to host parties. It can also come in handy at the 80th birthday party.
Having a good time at a party with champagne is not restricted to any age group. You would love champagne flutes regardless of your age. For this reason, a Champagne Flute Party Set is the perfect present for an 80 year old man this Christmas. This glass party set is beautiful and provides an enjoyable experience.
Every household could use a hammer, pliers, and other tools since tools are very useful in our daily lives. If your grandpa is very handy and likes to use his hands, this multipurpose tool is the right gift for him. This tool can help your grandpa because it can do many things. He won't need to worry about getting different tools for different jobs because he will have all the tools he needs in one!
Is your grandfather interested in American history and music? If so, this gift is a great way for him to explore that interest. This book is a good read that caters to a historic dialogue between former president Barack Obama and musician Bruce Springsteen.
Just because your buddy is getting older doesn't mean he shouldn't stay up to date with his "dad jokes." It is the best gift if you want your grandpa or dad to be funnier than ever. You can offer it to them not only on Christmas but also as an 80th birthday present and get a good laugh.
LED Magnetic Pickup Tool is a nifty gadget that can make odd jobs in your daily household much more manageable. It will help your older buddies as the slim flashlight can fit into a small space keeping metal items right at hand. The best part is its super bright LED bulbs provide light where most flashlights can not go.
Who doesn't like camping and campfire at night? This portable campfire is lightweight (only weighs 4lbs) and convenient. Your dad or grandpa can bring it with him anywhere. Bring a little warmth and a lot of fun hiking, camping, to the beach, on picnics, to the backyard patio, to tailgates, on RV adventures and road trips, or anywhere else your family and friends want to gather.
Older adults are more sensitive to cold, so these socks can keep their feet warm. These novelty socks are a fantastic gift for grandpas that love to golf. But there are other options for your grandfather if he likes various activities other activities too (like camping, biking, sailing, etc.). Besides keeping grandpa warm, this gift will put a smile on his face because it's funny.
What I Love About You book is a best-seller year after year. This book is fun as it contains fill-in-the-blanks describing different aspects of your affection for your loved one. All you need to do is to complete every line, and that's all. By doing so, you have a unique personalized sentimental gift for your grandpa to read it again and again.
Two-Tone Memory Foam Slippers are a unique combo of vibrant color and comfort. Waffle knit ventilates the interior and lets your foot stay sweat-free and breathe. Also, they are machine washable. The foam insole conforms to the contours of your foot making it super comfortable. Gift this pair of socks to your grandpa, and he will enjoy giving his feet a well-deserved rest after a long day at work.
Although cold brew is excellent, pre-made bottles may be pricey. Deluxe Cold Brew Coffee Maker is a durable gift option for your grandpa and comes with a non-slip silicone handle and an airtight lid. Combine water and your favorite coffee in the pitcher, and enjoy coffee. Gift it to your grandpa, and he will enjoy delicious coffee without much hustle.
What else can be a better Christmas gift option than a breakfast sandwich maker for your dad or grandpa that loves to cook? This multi-compartment sandwich maker helps them cook their breakfast quickly. Add bread, cheese, or pre-cooked meat on the plate and egg to the egg plate. Top egg with second bread slice and remove sandwich sliding egg plate out.
Your grandpa may hurt himself while doing household handy work. Why not offer him a pair of Safety Grip Work Gloves to ensure his safety? These gloves will protect his hand from jobs where you need to handle rough objects, sharp edges, or corners.
This stainless steel mug is a great Christmas gift idea for an 80 year old man. The stainless steel vacuum insulation keeps beverages hot or cold for hours. It's durable and comes in different colors. This is a great gift to make sure your grandpa will hydrate himself every day.
Everyone knows shaving is essential for men's daily wellness routine. You can help them save time and look fabulous by gifting this rechargeable electric shaver. This shaver is 100% waterproof, so it's very convenient and easy to use. It works so well and is simple to clean.
These lightweight and comfort-promising Classic Lined Clogs are fantastic footwear for your grandpa. The fluffy lining will keep the feet warm and comfortable. Indeed, this Amazon find is a blend of style with comfort. Give it a try this year.
The vintage-style speaker is a wireless tech gadget that combines a vintage feel with modern sound quality. Gift it to your grandpa; he can connect to Spotify, iTunes, YouTube, or any other streaming service to enjoy music. In addition, he can connect it to a laptop, TV, or computer.
Does your older friend like to travel? This Hanging Leather Toiletry Bag is a fantastic find on Amazon when we talk about Christmas gift ideas for 80 year old man. It can make their life easy by holding all their personal belongings in one place. This well-constructed leather toiletry bag can carry all of their travel needs.
As you get older, you may find that you have more tension in your muscles. If that's the case for your elderly friend or family member, this massage gun with heat is what you should buy this year. It will help them recover from post-workout recovery. Furthermore, it is easy to carry because of its lightweight.
You can buy a practical Christmas gift for your grandpa and donate to a cause by purchasing this NBA special edition coffee. This gift has dual benefits—he will enjoy the taste and aroma of the coffee, and NBA matches Bold and BLK's 5% donation to end homelessness and hunger.
If your grandpa can't sleep at night, a white noise sound machine is the best Christmas gift you can buy. This machine produces white noises that make them fall asleep quickly. He can leave it on all night or set a timer for 30, 60, or 120 minutes. The machine will turn off automatically after this time limit.
Everyone loves a personalized gift. They make people feel more special and good seeing their unique gift has special meaning. If the elderly man in your life still likes to enjoy a cocktail from time to time, you can personalize these whiskey glasses for him to enjoy this Christmas.
Stress is the worse thing that can ever happen to somebody. Unfortunately, elders are likely prone to get stress since they typically deal with more health problems. In such cases, aromatherapy is known for relieving stress. This Luxury Shower Steamers Aromatherapy Gift Set is an awesome gift you can buy to help your loved one relax.
This gift can be a wise selection for grandpas who love playing golf. Even if they can't get out on a green, their golf skills will be up to par. Thanks to the three-hole putting green, they can hit some golf balls anywhere in their home.
Waffle Shawl Robe is the perfect addition to the closet of your grandpa. This waffle knit fabric is breathable, soft, and will keep him warm all winter long. It's also machine-washable, making it easy to care for. Plus, it has two pockets where he can keep his phone, TV remote, or anything else.
To ensure your grandpa sleeps comfy and tight, you can buy him these microfiber bed sheet sets. It holds up to washing and comes in various colors. Moreover, they have wrinkle-resistant and built-in shrink properties. This way, these bed sheets do not need much effort to take care of.
For men, shaving is an essential part of their wellness routine despite their age group. A beard grooming kit is a perfect way to look fabulous and stay on top of your wellness routine. This kit contains all the essential items they can need, from spay to a pair of scissors.
If your grandpa loves a good beer or cider, you can buy them this six-pack of beer soaps. These soaps can make their daily routine shower so much better. The scents of these soaps are beer-driven. They smell fruity and fresh, depending on the variety you are using.
This Christmas, you can buy a Quilted Flannel Shirt Jacket for your grandpa. The fabric insulation and hood will keep him extra warm. Your grandpa can style it as a shirt or layered as a jacket. A gift like this is a good choice because he can use it in their everyday routine.
To add fun to your days, you can gift your dad or grandpa this book full of jokes and humor. "Exceptionally Bad Dad Jokes" is one of the best sellers on Amazon. By gifting this, you can make sure that every day is filled with laughter.
Most older men need to upgrade the wallet they have carried for years. This wallet is easy to fit in his pocket and has a classy style, making this gift just what he needs. A slim wallet with money clip is both stylish and functional. This gift will come in handy every day, making it a great choice.
Who doesn't love some delicious snacks? You can buy your grandpa a Jerky Gift Basket that he will definitely enjoy. This gift basket contains a variety of beef jerky flavors, making it a perfect snack for any time of the day.
It's likely you've observed your grandfather wearing the same shirts multiple times and thought to yourself, "I need to put a stop to this." This Christmas, give him a long sleeve Henley shirt that is so cozy, he'll want to wear this instead. This shirt is machine-washable making it easy to care for and comes in a variety of colors.
Taking the time to stretch and foam roll every day can do wonders for your body. This becomes even more important when you get older and want to ease tension and avoid injuries. A grid foam roller is a great way to help your grandfather stay mobile and flexible. It's also perfect for use after a workout. This year buy your grandpa this grid foam roller, as it is a practical gift he can use regularly.
This gift idea is equal parts funny and practical, something both you and your grandpa will enjoy. A hair clippings catcher apron straps around the neck of the user and keep hair clippings off the floor and skin. It helps you a lot at the counter and is a mess-free option.
Older men already have a hard time seeing the screen of their phone or tablet. This Christmas, give them the iRoller screen cleaner. It will help them clean fingerprints and smudges off the screen with ease. The iRoller is also great for cleaning other surfaces like eyeglasses, TV screens, and more.
If you are planning to buy something for your older friends who like going for a walk and getting fresh air, nothing can be a better option than Men's Woven Vital Workout Pants. They will surely love them because these pants are breathable, durable, stylish, and comfortable.
If you want to make things easy for your grandpa, you can buy them this 3-in-1 charging station. This charging station allows him to charge his devices without worrying about the bustle of carrying multiple chargers or fumbling with tangled wires. Using this single charger, your grandpa will be able to charge Apple or regular watches, AirPods, and iPhones.
A cuffed beanie makes a great gift for someone who loves to be outdoors, even when it's cold. It will keep their head and ears warm while they're out on a walk or doing yard work. This particular beanie is made from 100% cotton, is machine-washable, and comes in a variety of colors.
If your grandpa likes to stay active, these basic jogger fleece pants are a great gift idea. They are made from a soft material that is comfortable to wear and machine-washable. These stylish pants are available in multiple colors and also have pockets, making them perfect for carrying around a phone or other small items.
If your favorite old man is notorious for losing everything, this Tile bluetooth tracker would be an ultimate problem solver. They can use this tracker by sticking it inside their wallet or attaching it to their key chain. It will keep track of his belongings via Tile's corresponding app.
If your grandfather loves being cozy, this Ecosmart Fleece Sweatshirt is perfect for him. This sweatshirt is made of mid-weight cotton/poly fleece with up to 5% recycled polyester fibers, making it eco-friendly. It's also machine washable and available in a variety of colors. He'll want to wear this all the time!
If your grandpa is a Star Wars fan, this Darth Vader controller and device holder is the perfect gift for him. This holder can be used to hold a gaming controller, phone, or tablet. It's a great way for him to keep his devices organized and within reach.
Is your older buddy still fond of exploring new locations and traveling? If so, gift him a Canvas Duffle Bag for traveling this Christmas. This multi-compartment bag is what they need to keep their belongings organized while on the go. The bag is roomy and can be easily carried around using the adjustable shoulder strap.
Powerbeats Pro Wireless Earbuds are a suitable option for fun-loving grandpas who love listening to music. They will not need to struggle with tangled wires and big-sized headphones. Earbuds are the lightest and easiest to carry option when it comes to headphones.
If your grandpa is a football fan, this gift idea is perfect for him. This construction toy set allows him to build the helmet of his favorite team, which he can then store as a memento. He can also use it as decoration in his room or office.
Does your grandpa love spice? If so, this DIY Hot Sauce Making Kit is an excellent gift for anyone who loves spicy food. This hot sauce kit has all the ingredients, recipes, cooking tools, and bottles that help them create a unique hot sauce. All of these ingredients work perfectly together to create a fun and spicy experience.
Whether your grandpa trains at home or has a gym with some sparring partner, he will like and appreciate these elite pro style training gloves. These gloves are made of faux leather and are highly durable. They also come with an adjustable wrist strap for a perfect fit.
This water bottle is a perfect gift idea for grandpas who are NFL fans. It's made of durable aluminum and features the logo of their favorite team. It is a water bottle that is vacuum insulated and composed of stainless steel. It has double walls that keep his favorite beverages at their ideal temperatures for hours.
Does your grandpa always complain about back pain? If so, this Nekteck Shiatsu Neck and Back Massager is a perfect gift for him. This Nekteck Shiatsu Neck and Back Massager is the perfect Christmas gift for anyone who loves a good massage. This massager has 8 deep-kneading Shiatsu nodes that help to soothe tired muscles. It also comes with a built-in heat function that further relaxes muscles. This massager is also lightweight and portable, making it easy to take with you on the go.
This fantastic gift is not just a watch. The Sunnto classic outdoor sports watch is packed with intelligent features like Altimeter, Compass, Storm Alarm, and Barometer. All these features will inform your grandpa about conditions while traveling, camping, or in everyday life.
This cute and funny coffee tumbler cup is a great gift for grandpas who love their morning cup of joe. The "old lives matter" design is perfect for the 80 year old man in your life. This tumbler cup is made of stainless steel and is double-walled to keep drinks hot or cold.
These Dickies Men's Perry Y-Back Adjustable Suspenders are a perfect gift for the dapper grandpa in your life. These suspenders are made of a polyester and elastic blend that is both comfortable and stylish. They are also adjustable, so they can be worn at the perfect length.
This SWIRLY Bamboo Cheese Board and Knife Set is a perfect gift for the cheese lover in your life. This set includes a large bamboo cutting board, a removable magnetic holder which keeps 4 serving knives and utensils upright, and 2 ceramic serving bowls for sauces and dips. It is the perfect gift for your older friend who loves entertaining guests or enjoying a quiet night at home.
This MagBand Magnetic Wristband is a perfect gift for the handyman in your life. This wristband is perfect for any project around the house, whether it's big or small. It's so convenient and can hold various items like nails, screws, drilling bits, etc.
Like many other things, lighting and lamps are things that are not age-specific. Your grandpa will love this beautiful addition to his room. He can place it next to him on the bed's side table or on the dresser. It's a great way for him to relax and unwind after a long day.
 As we get older your eyesight isn't what it used to be. This flashlight glove set is perfect for your grandpa who loves to read, work in the garage, or go camping. These gloves have LED lights on the fingertips so your grandpa can see what he's doing even in low-light conditions.

Summary
Here are some of my best gift ideas that you can give to 80 year old men as Christmas presents. Different people like different things. So with this guide, you can pick the best product to impress your older buddies and make them smile. The products in this guide include tech gadgets, utensils, wellness products, apparel, and many more. So, you are all free to select what you like for them.
Related Articles: